By Krisha of Jacks & Kate for I Heart Nap Time.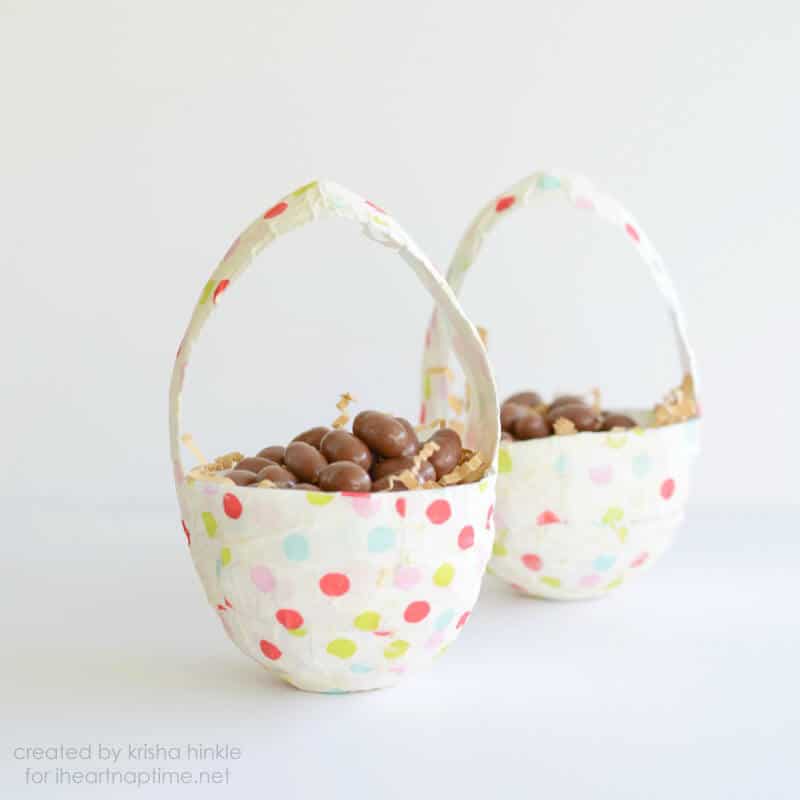 I love paper mache! It is one of my favorite craft mediums to do with kids. It can be messy, but if you are using a flour and water paste, clean up is super easy. I wanted to make these paper mache Easter baskets last year, but I ran out of time. I have seen bigger versions, but I wanted to do something on a smaller scale. I set out to try my idea with water balloons and it worked perfectly!
Supplies:
Party napkins
Water balloons
Sharpie or permanent marker
Scissors
Paper mache paste (equal parts flour and water)
Glass to hold balloon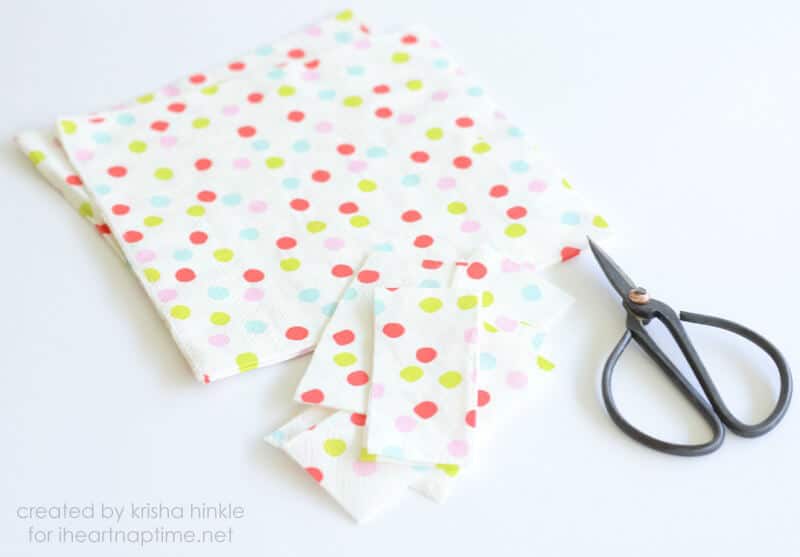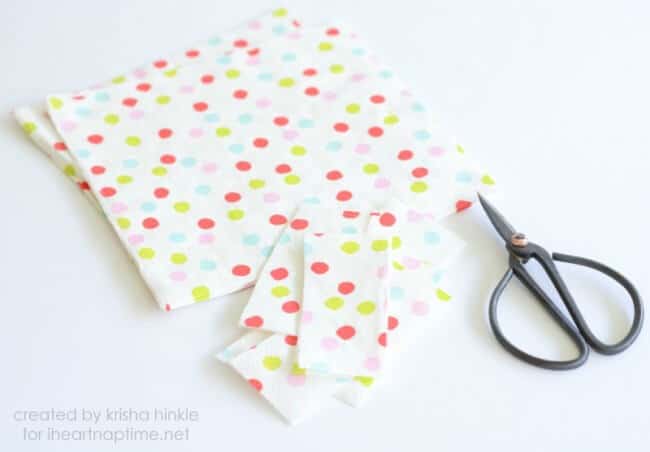 Instructions:
Cut up napkins into small – medium pieces. Most napkins have a white paper backing, make sure you keep that with your printed side or it will be to thin for the paste and rip easily when applied.
Blow up balloons and with a Sharpie, mark a stopping point half way down the balloon.
Place balloons onto rims of glasses and set aside.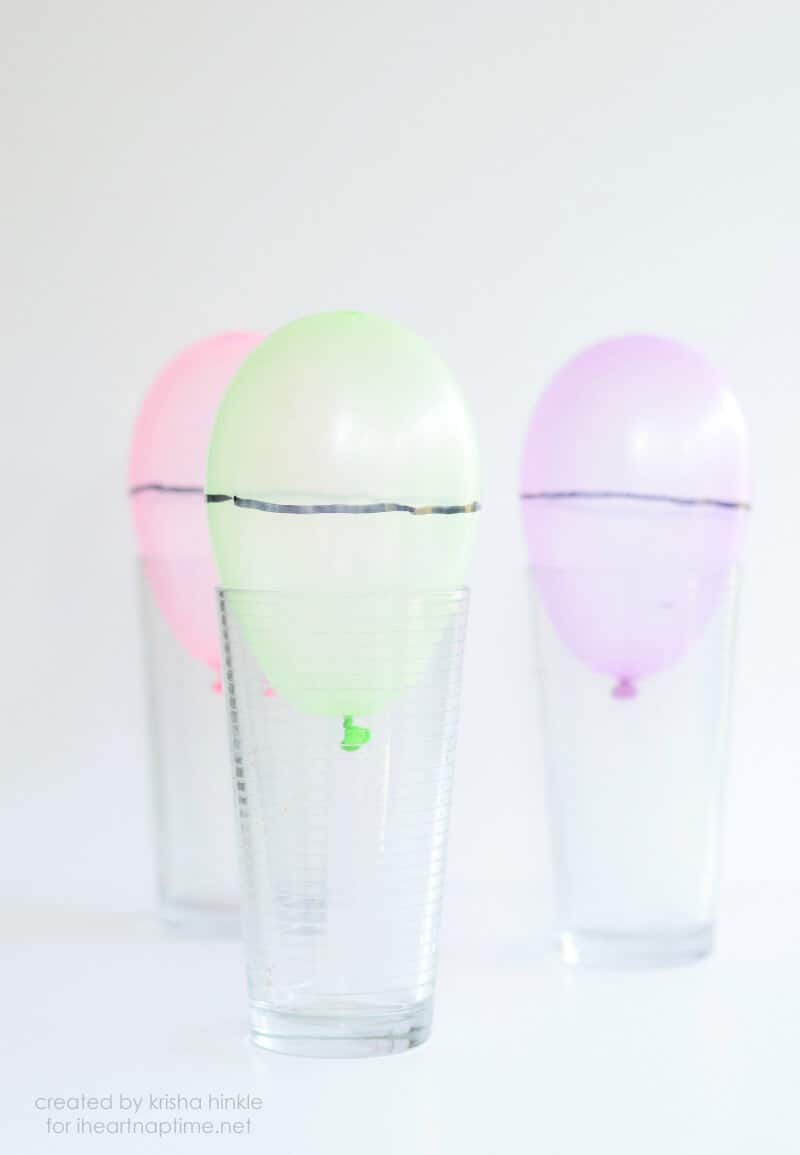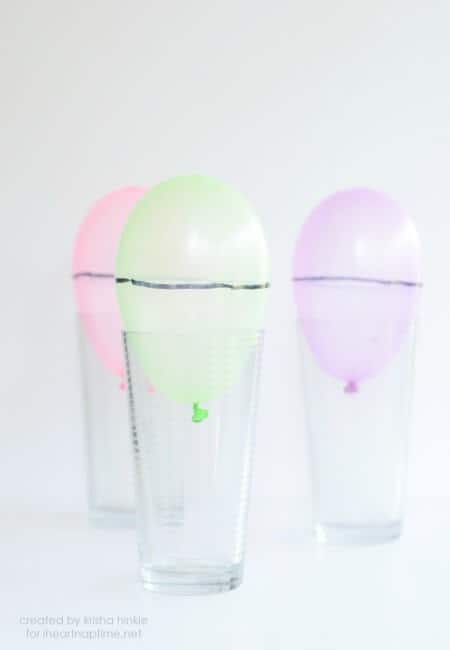 Mix your paper mache paste with equal parts flour and water. Since the napkins are very thin, I like to add extra water until I have the consistency of milk.
Dip the cut up napkin pieces into the paste and begin placing them on the balloon, being careful not to pass the line.
Keep working your way around until completely covered.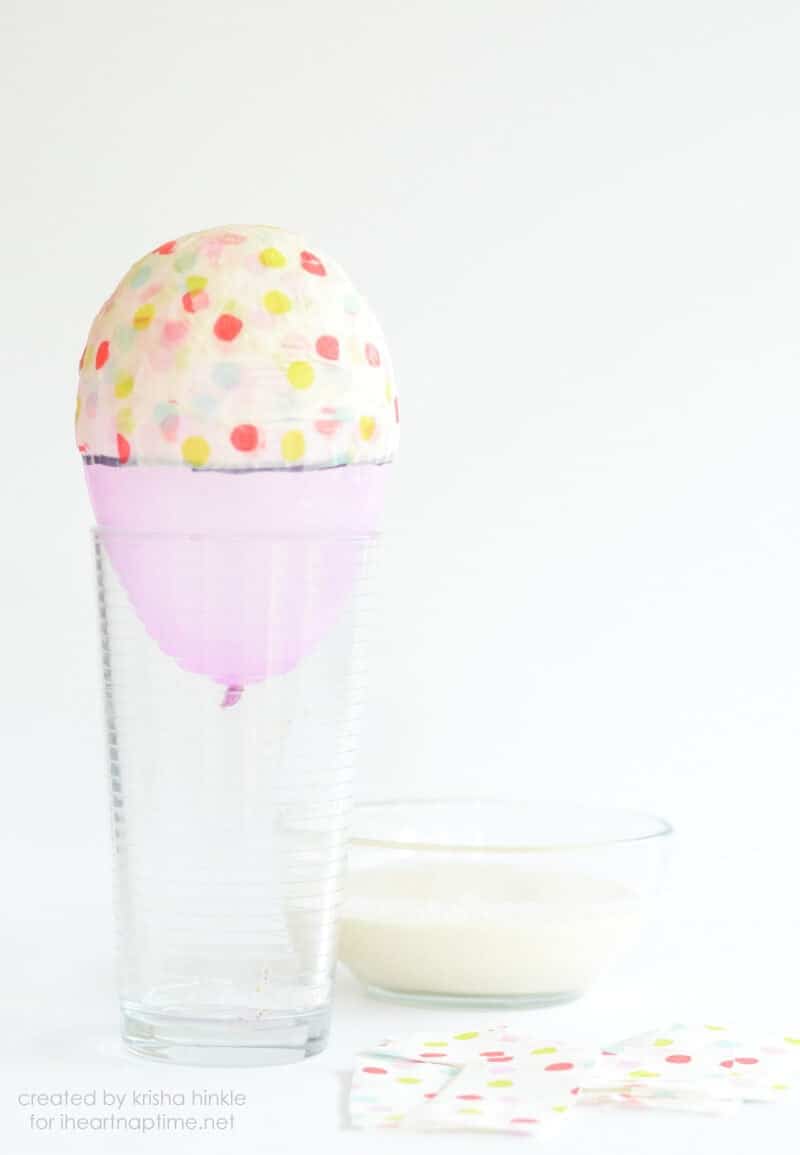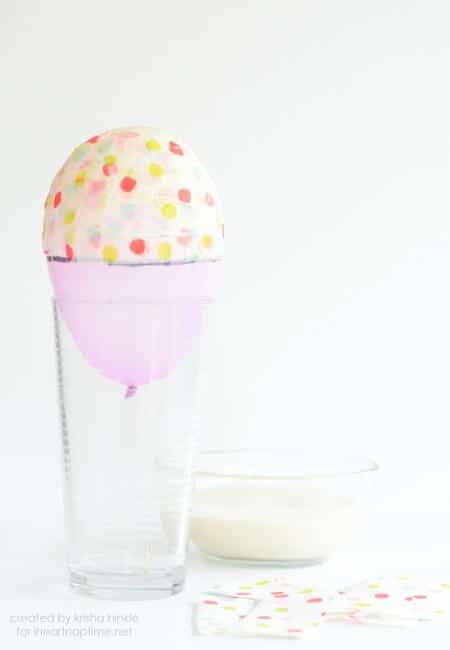 Set aside to dry and repeat for a second covering.
If you want it to be really sturdy, keep adding layers. For my purposes, I was fine with just 2 layers.
Once the second layer has dried, flip balloon and begin applying a handle.
Cut one long strip and attach at one side, then over to the other.
Allow to dry, then add a second layer to the handle.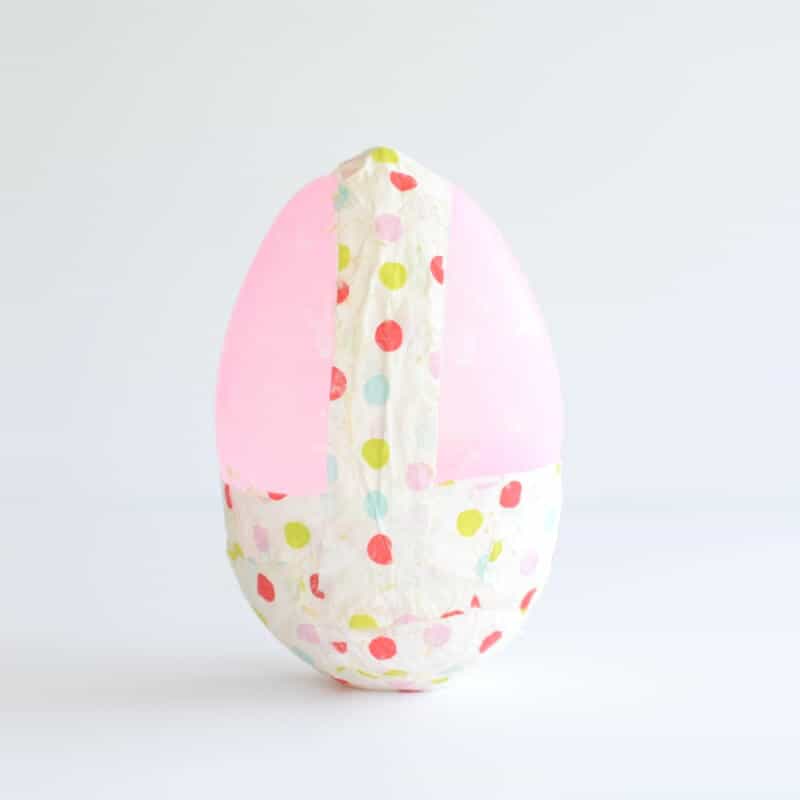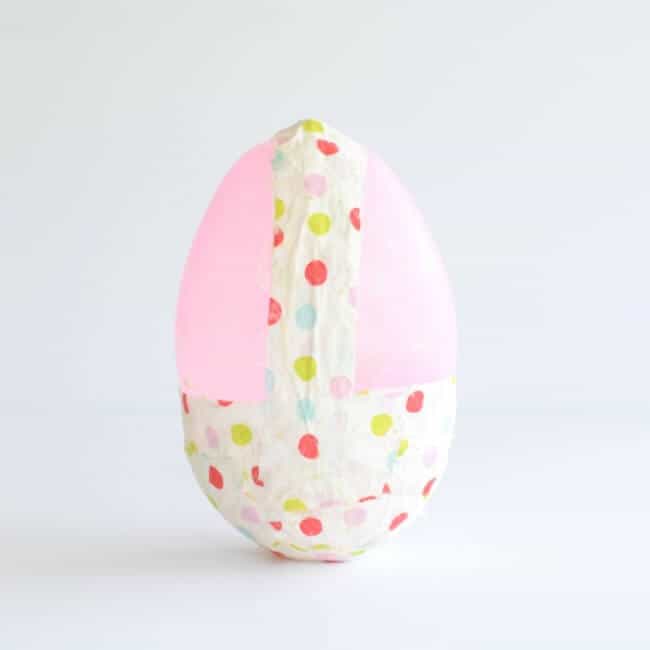 Once completely dry, pop balloon and fill with Easter goodies!What a fun gift to give to little friends! I would love to see these at an Easter place setting. Happy Easter everyone!