Patriotic Wall Art
By Marie of Blooming Homestead for I Heart Nap Time.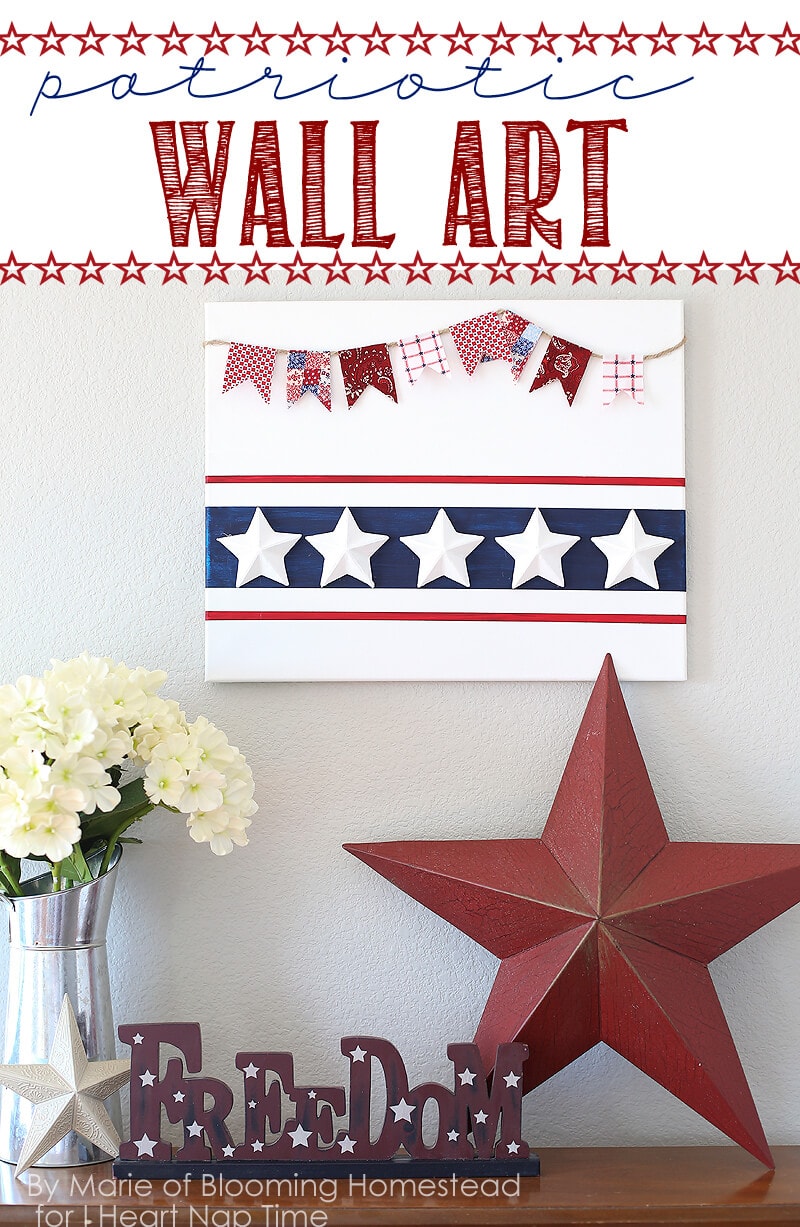 Hi Everyone! I am back to share this super easy Patriotic Wall Art. I love this time of year and the 4th of July is definitely one of my favorite holidays. I love adding something new to my patriotic decor each year and this year is no exception! This is so easy and cute and I love how it just makes you think of the good ole' USA.

MY OTHER RECIPES
 Supplies:
Canvas
Paint & brushes
Painters Tape
Hot glue gun & sticks
Jute for banner
Fabric or paper for banner
Paper Mache Stars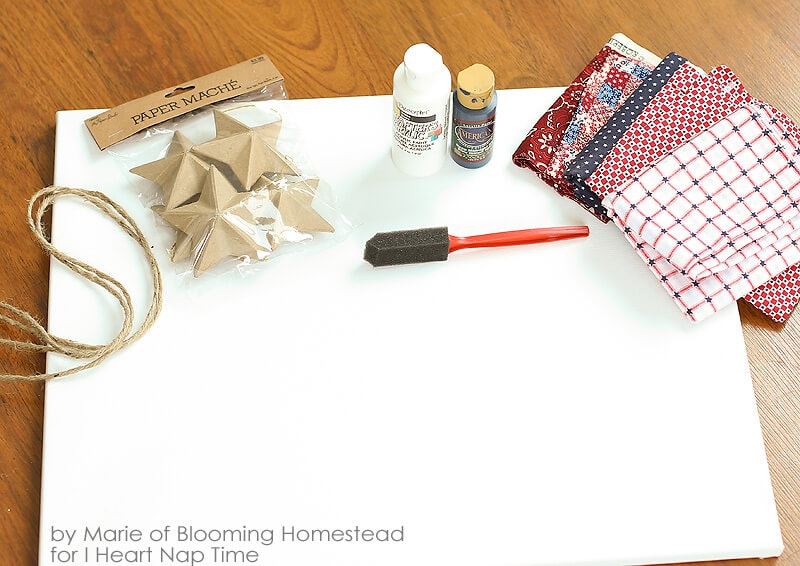 First off, take your canvas and apply painters tape. I knew I wanted one big blue stripe and two small stripes so I added 4 peices of painters tape going horizontally across the canvas. To make sure I had crisp lines, I used a white paint and painted over all the edges of the painters tape. This helps so that the white fills in the gaps of the tape so when you paint your color it stays in a crisp line. After your white paint dries completely, paint on your blue and red stripes. I did two coats to really make the color pop on the white canvas.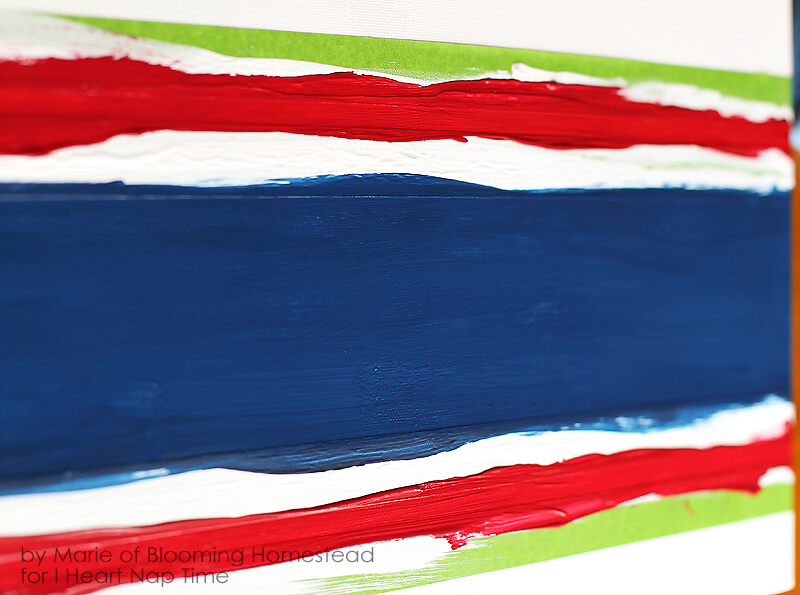 While the red and blue paint is wet, pull off your painters tape and your should have some great crisp lines. While you are waiting for your paint to dry, you can start painting the paper mache stars. I found these at my craft store and they were on sale for $2. I love the dimension they give to the Patriotic Wall Art. These stars had a little gold tag that I cut off. (I also applied 2 coats of white paint to these stars).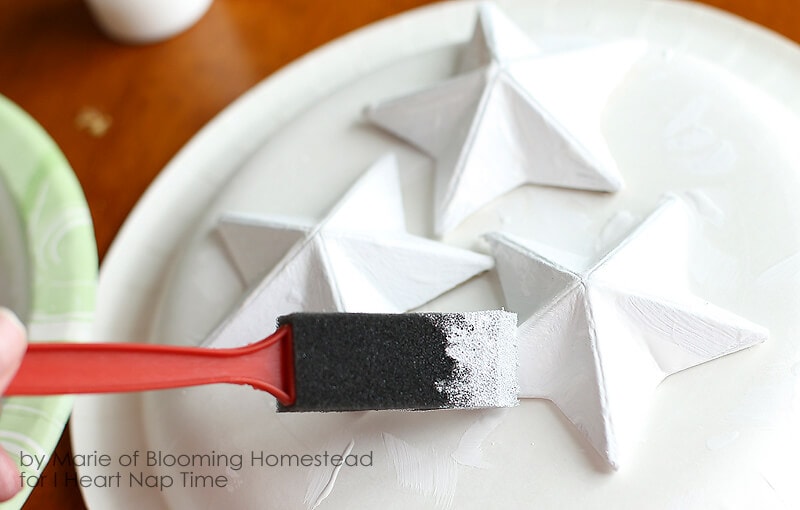 While all your paint is drying your can work on your banner. There are so many different types of banners, you can check out a paper pennant banner tutorial I made here if you need some direction. I used the same basic concept but for this fabric banner. I ironed on some pellon interfacing to help the fabric retain a stiffer shape. Once the pellon was ironed on the back of the fabric, I cut out the shape so that the pennants would go over the jute. (see below) Now you just keep hot gluing the jute inside the fabric to finish off your banner.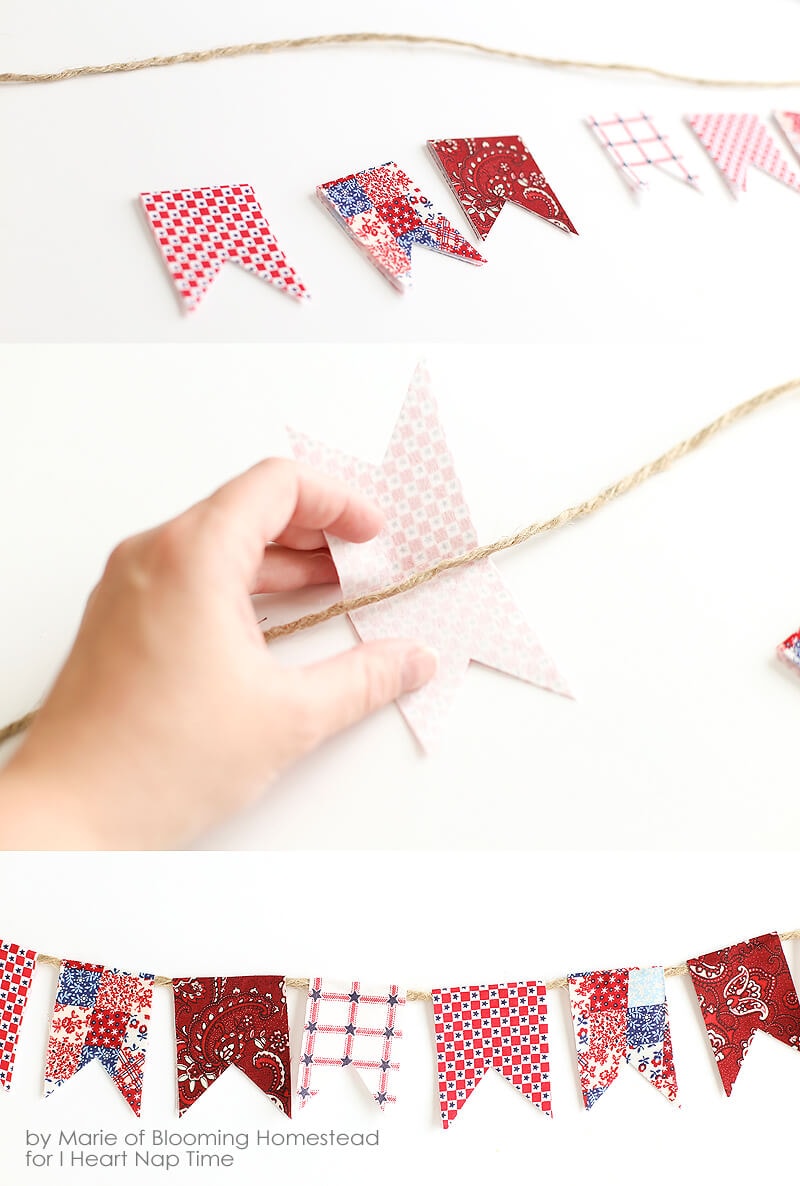 When the paint is all dry, you can assemble your Patiotic Wall Art. I just used hot glue to adhere the stars and the fabric banner to the canvas.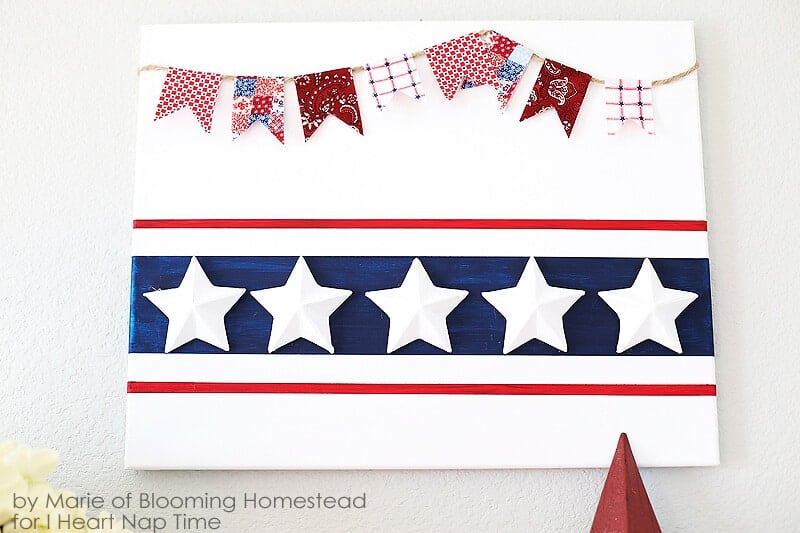 And there you have it, fun and easy Patriotic Wall Art to celebrate the 4th of July season in style!
If you're looking for more 4th of July ideas, you'll love these: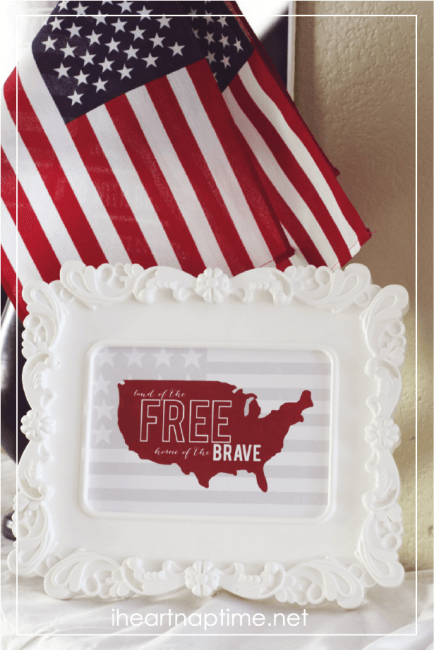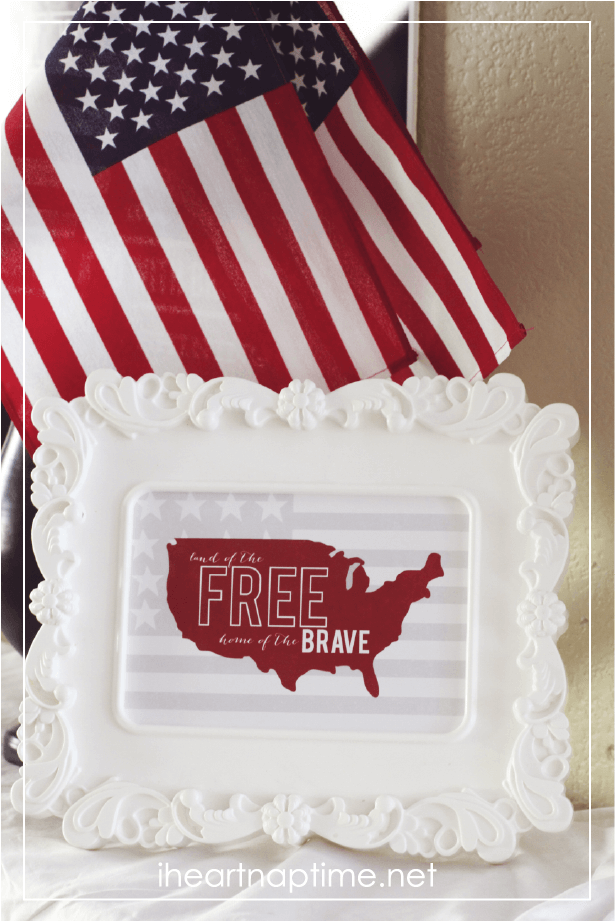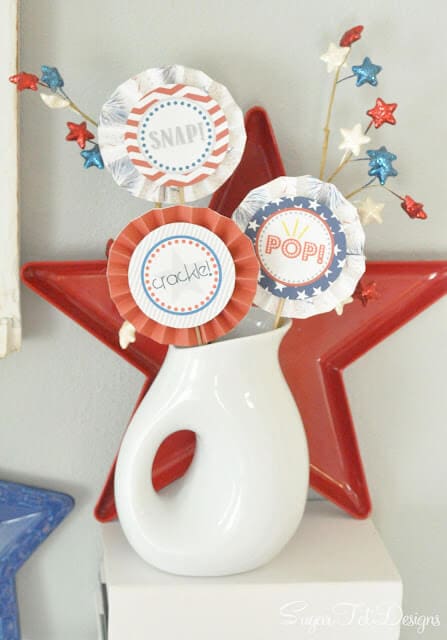 Join in! Leave a comment!
Comments