Jump to Recipe⌄
Peanut Butter & Honey Dip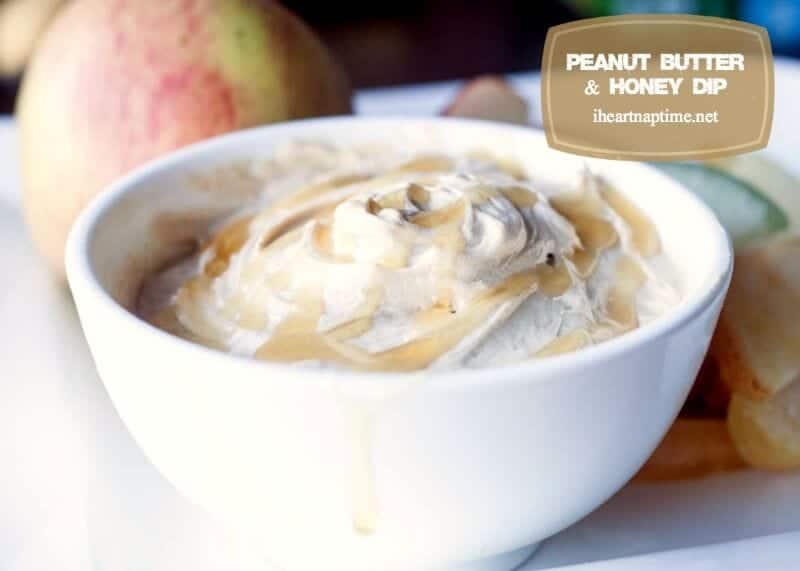 Hey friends! Today I've got the perfect after school snack that your kids will just love (okay, you will too!).  Peanut Butter & Honey Dip made with just three ingredients- peanut butter, honey, and cool whip!  It tastes a little like a peanut butter and honey sandwich,  minus the bread and just a little bit sweeter.  Who's in??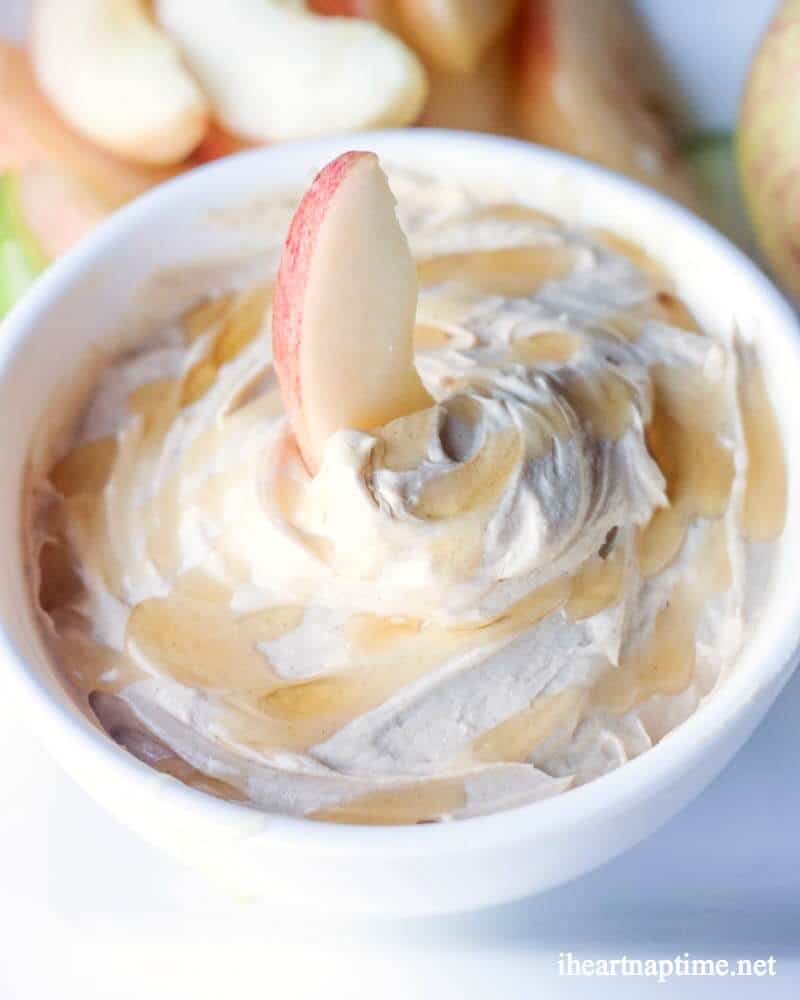 You can dip just about anything in it.  It's great with apples and bananas, graham crackers, even celery!  Or you can opt to eat it with a spoon (guilty!)  To keep it a little lighter, I use all natural peanut butter and light cool whip, but I think as long as we are encouraging our kiddos to eat fruits or veggies with it, we are good!  It's an occasional sweet treat kids deserve after a long day at school!  And let's be honest so do us moms!

MY OTHER RECIPES
It's actually one of my favorite mid-day snacks to indulge in with fruit.   Best part is it takes just minutes to whip up!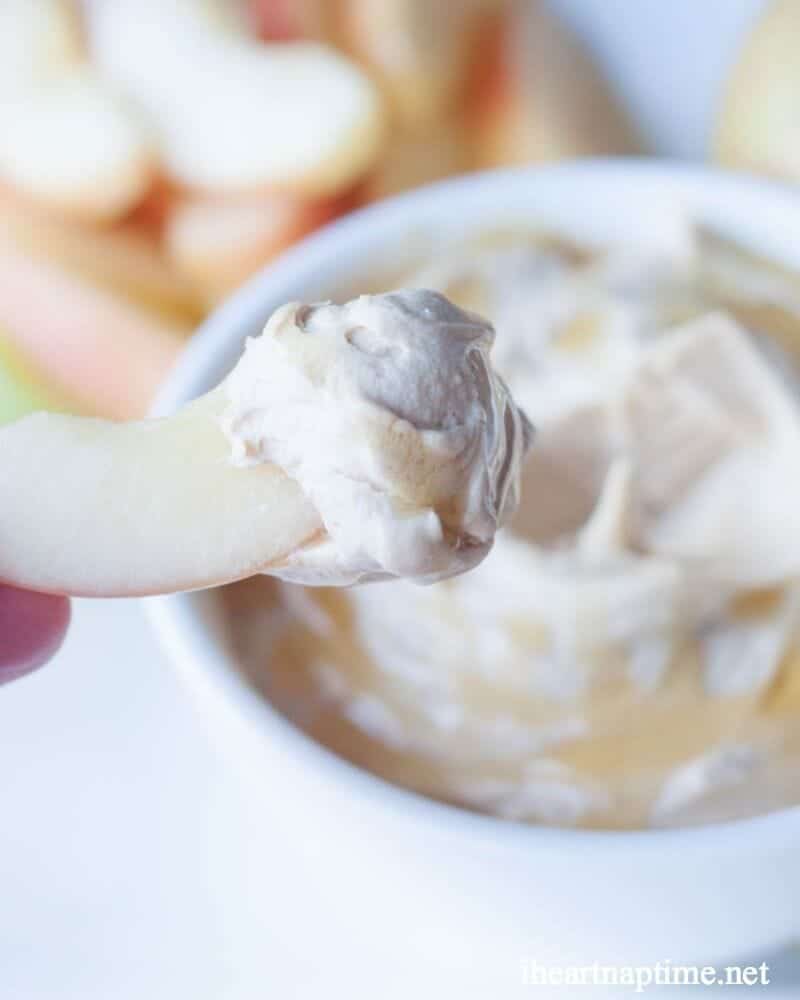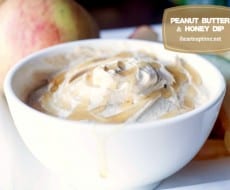 Peanut Butter & Honey Dip
Ingredients:
1 cup all natural peanut butter
1 (8 oz) container lite cool whip
2 ½ – 3 tbsp honey
Directions:
1. In a bowl, whip peanut butter and cool whip together until fluffy. Beat in 2 tablespoons of honey (or more for a stronger honey flavor). Beat for another 2 minutes until fluffy. Spoon into a serving bowl and drizzle honey over the top. Serve with fruit or graham crackers.
All images and text ©
I'd love for you to come say hello and check out some of these quick and easy back to school breakfast and dinner ideas I'm sharing! You'll love my Spaghetti Stuffed Calzones, Lemon Blueberry Pockets, & Chicken Pepperoni Melts.

Hi there! I'm Kristy, a wife, mom to two little boys, runner, and just a girl that loves good food. I love cooking and baking for family and friends and love the memories that accompany good food. You may have already noticed–but I kind of have a thing for sweets, especially chocolate and peanut butter. I like to keep things simple in the kitchen- simple meals and desserts using simple ingredients. I try to make healthy meals for my growing little family, but we always save room for a little dessert.