Jump to Recipe⌄
RITZ Peanut Butter S'mores
RITZ Peanut Butter S'mores… these delicious and unique s'mores treats are made in the oven and are so delicious!
S'mores are one of my favorite treats! I will never ever say no to a good s'more, but these RITZ peanut butter s'mores are definitely some of my favorites. The buttery, salty crackers are a delicious contrast with the sweet toasted marshmallows, and the combination of peanut butter and chocolate is always a good one.
These s'mores are so easy to make, which means you can have delicious and gooey peanut butter s'mores whenever the mood strikes. (Which, let's be honest, is often for me.) And because they're made in the oven, you can enjoy that delicious s'mores taste year round!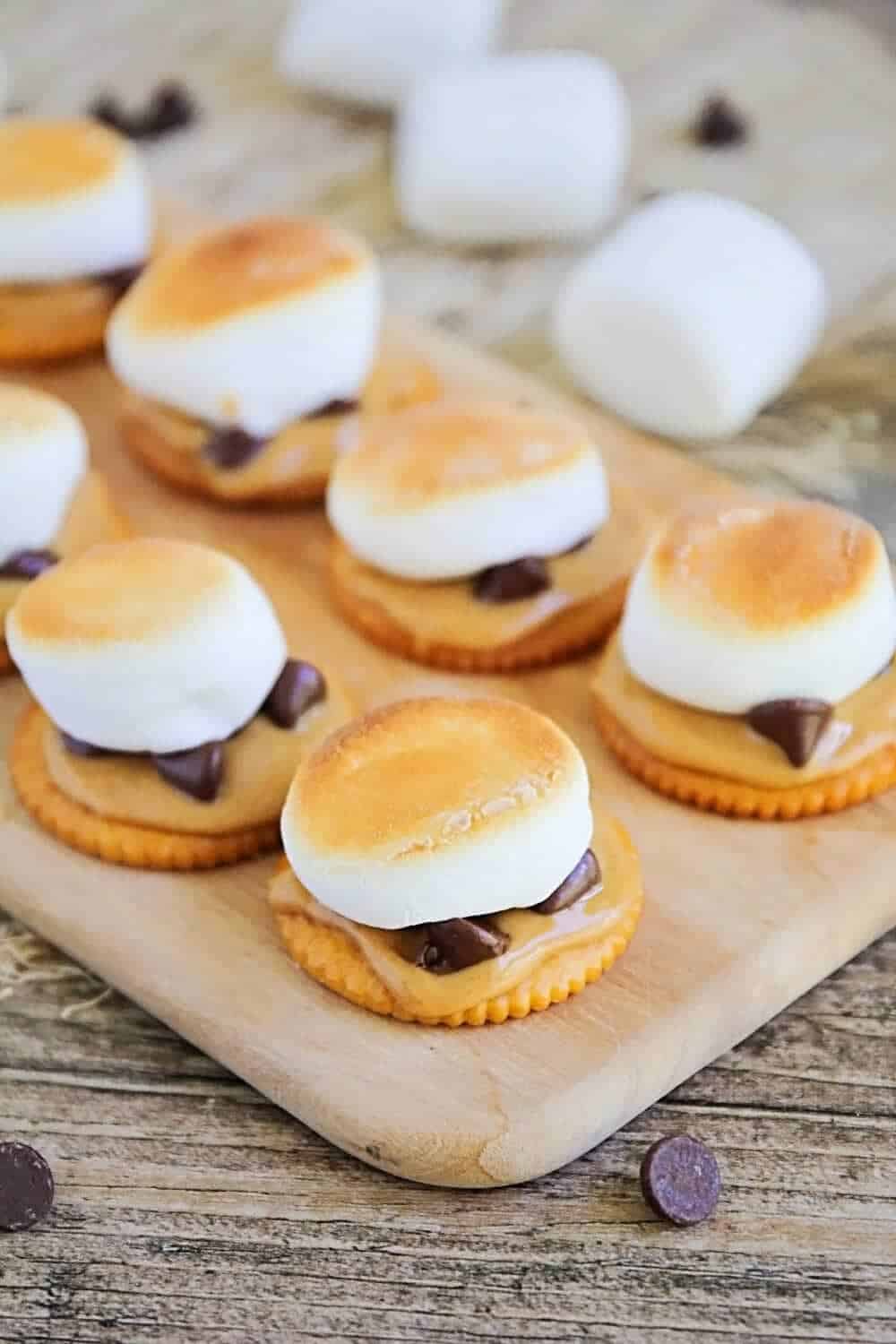 RITZ Peanut Butter S'mores are so delicious and easy to make!
I love that these s'mores are made with just four ingredients, that I pretty much always have on hand. They're a quick and easy treat to make for after-school snacks or late night dessert cravings!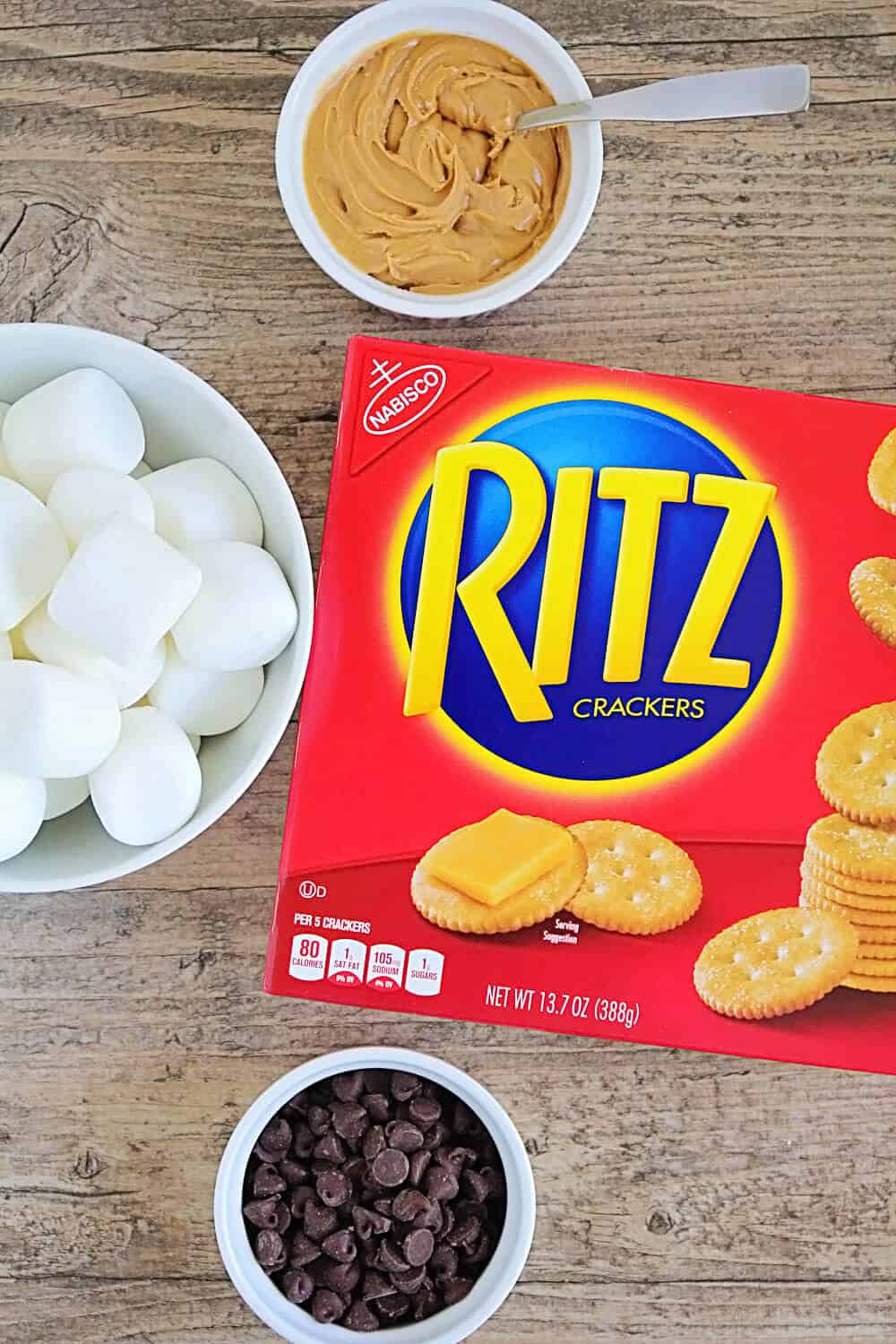 They're simple to make: just spread the crackers with peanut butter, sprinkle with chocolate chips, then top each cracker with a marshmallow half.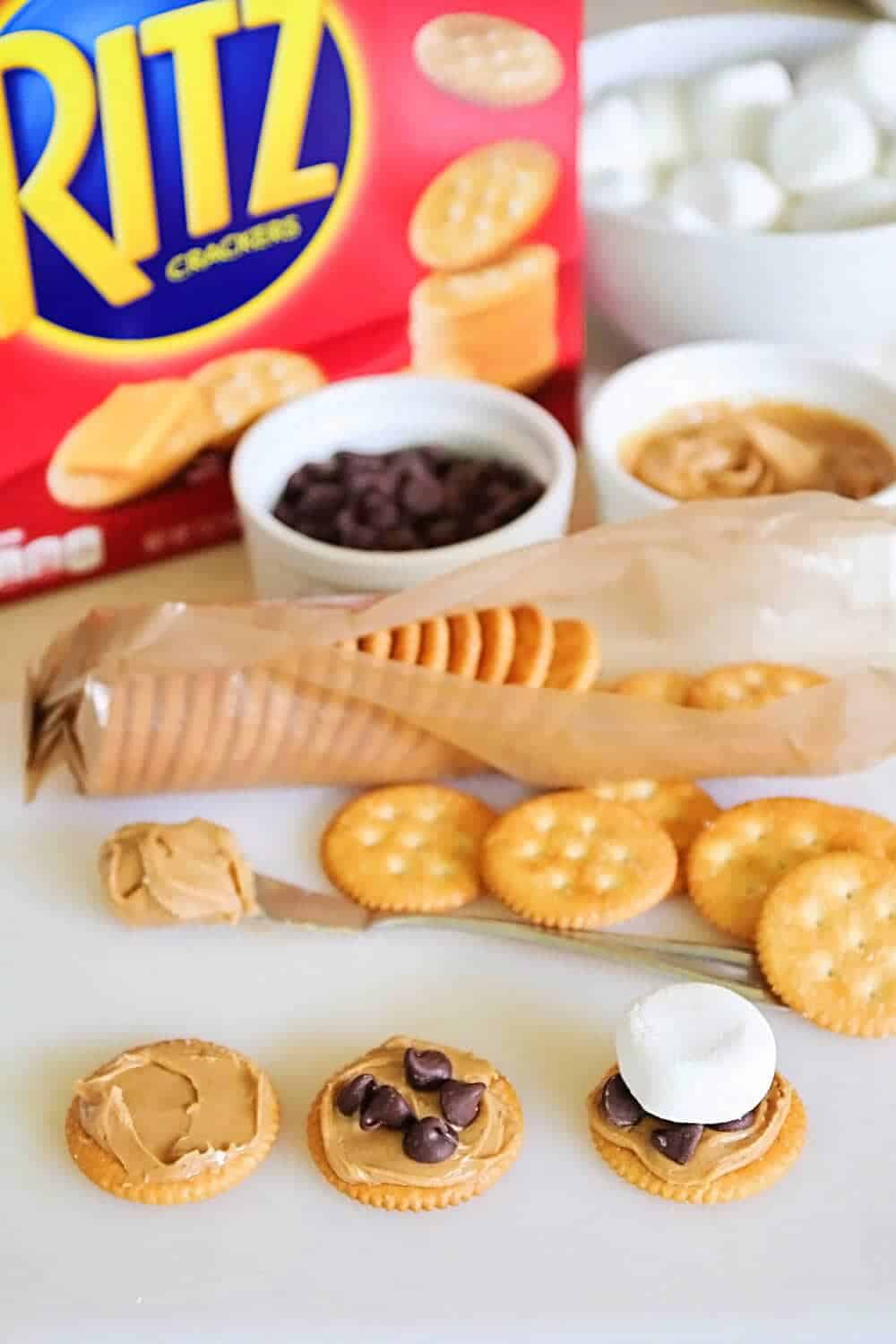 From there, you'll broil them in the oven for 2-3 minutes, or until the marshmallows are toasty and brown. You'll want to keep a close eye on them, since they brown fast!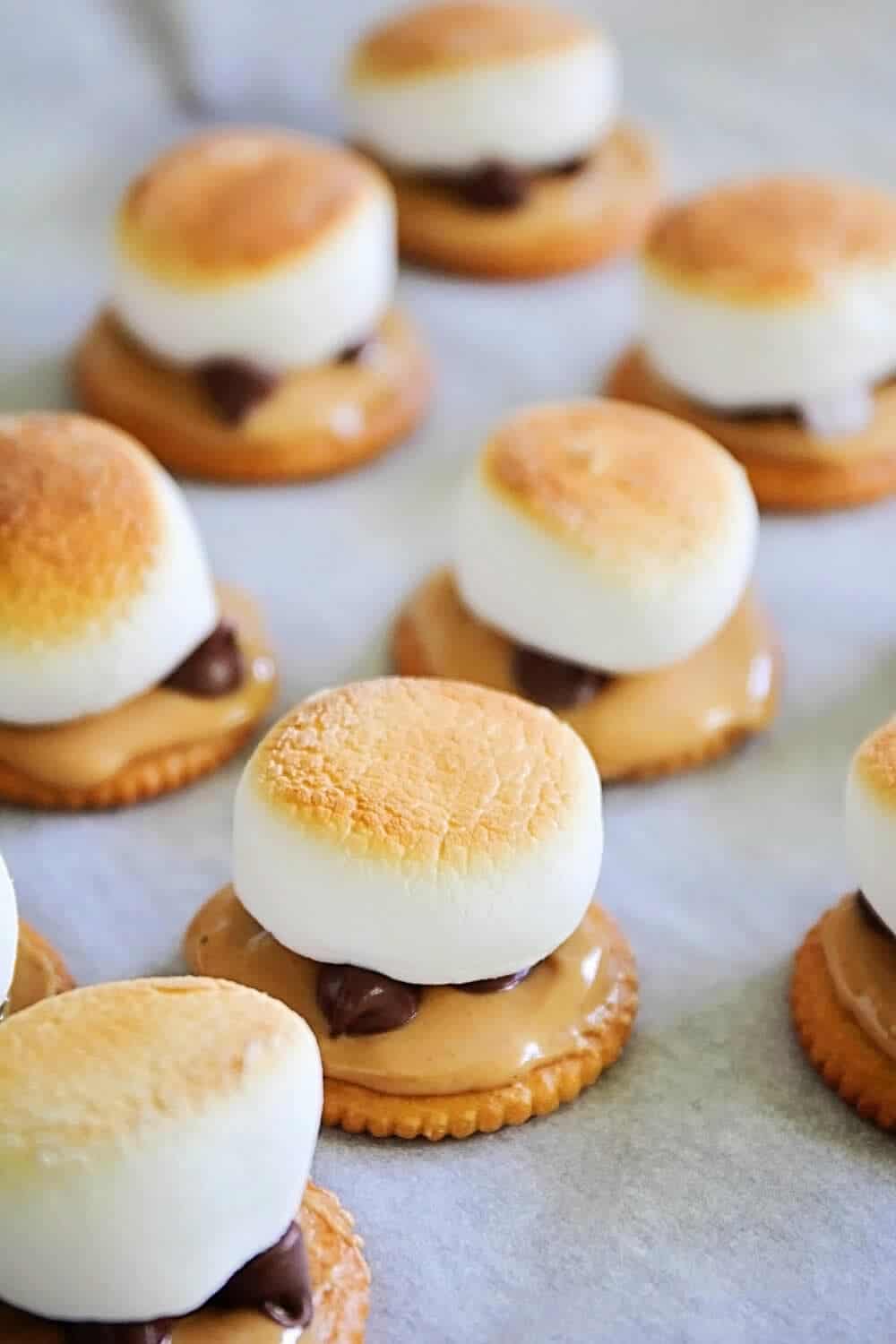 They come out of the oven toasty warm and gooey, and so delicious. I would recommend waiting a few minutes before eating them, since the chocolate and peanut butter can get pretty hot.
I love that the insides of the s'mores are so melty and gooey! That is some s'mores perfection right there, folks. These RITZ peanut butter s'mores are definitely going to be making frequent appearances in my kitchen!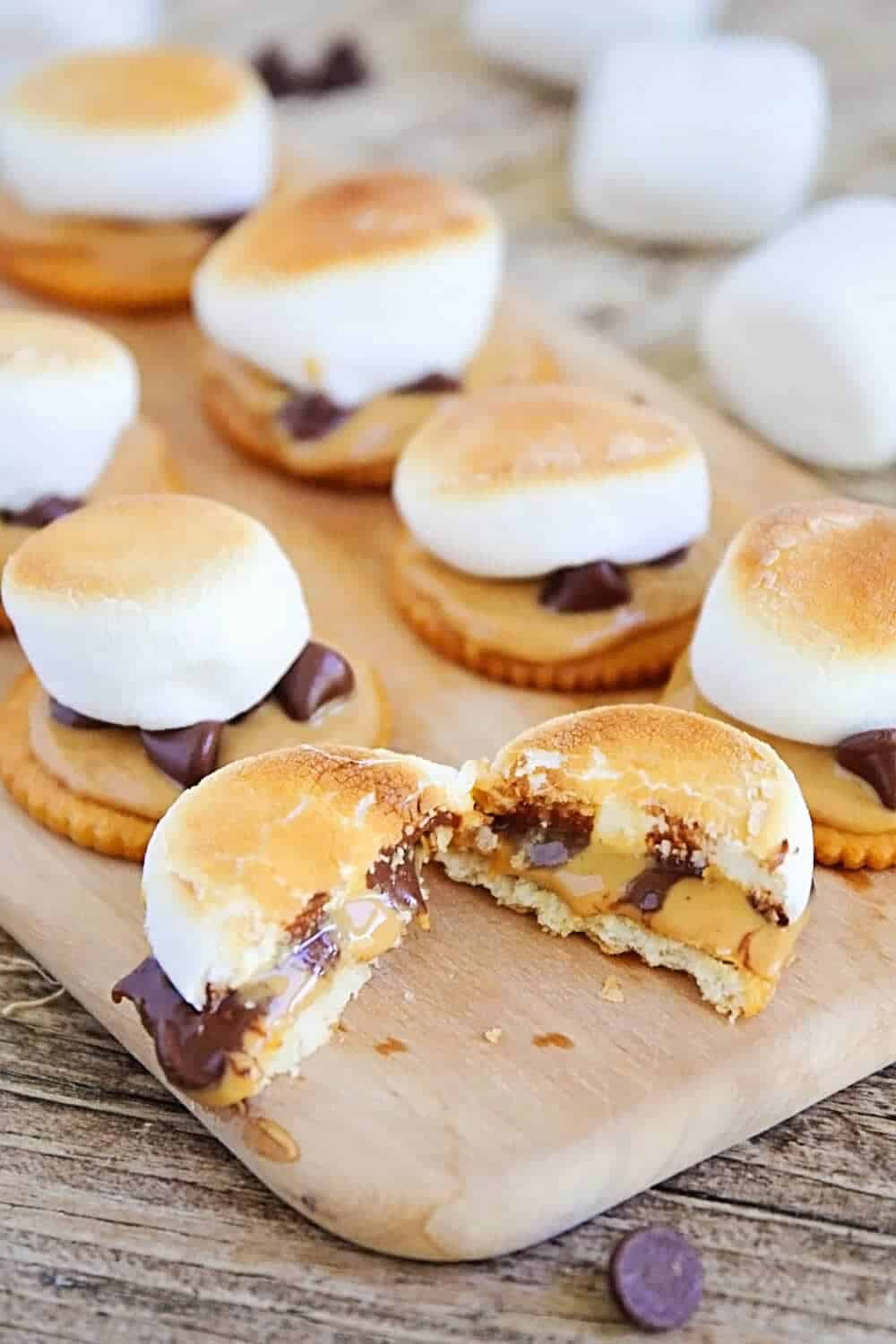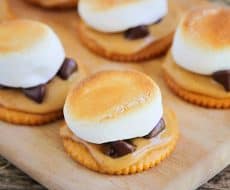 RITZ Peanut Butter S'mores
Ingredients:
20 RITZ crackers
10 marshmallows, cut in half lengthwise
1/4 cup peanut butter
1/4 cup semi-sweet chocolate chips
Directions:
Preheat the broiler.
Place the Ritz crackers on a baking sheet. Spread each cracker with peanut butter, sprinkle 5-6 chocolate chips on top, then top with a marshmallow half.
Broil 2-3 minutes, watching very closely, until the marshmallows are lightly browned.
Remove and let cool slightly before serving.
All images and text ©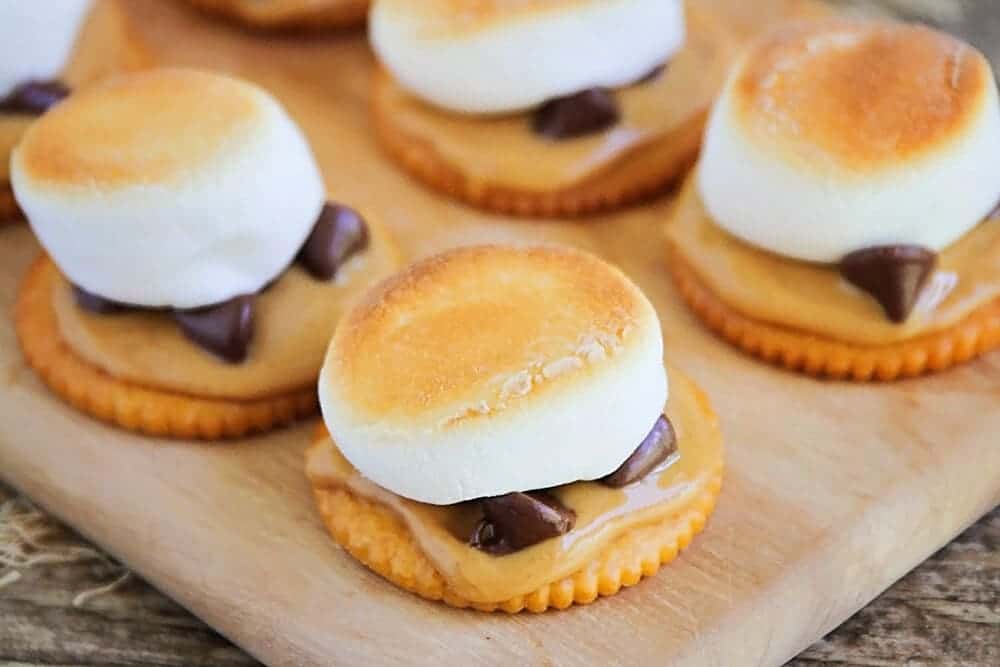 YUM!