Back to school pencil treat boxes …send a special treat to school in these fun DIY pencil boxes.
If you have little ones, chances are school has already started or will start soon. My daughter started back to school last week and I thought it would be fun to send a few special back to school pencil treat boxes in her lunch, so I whipped up a few to surprise her with.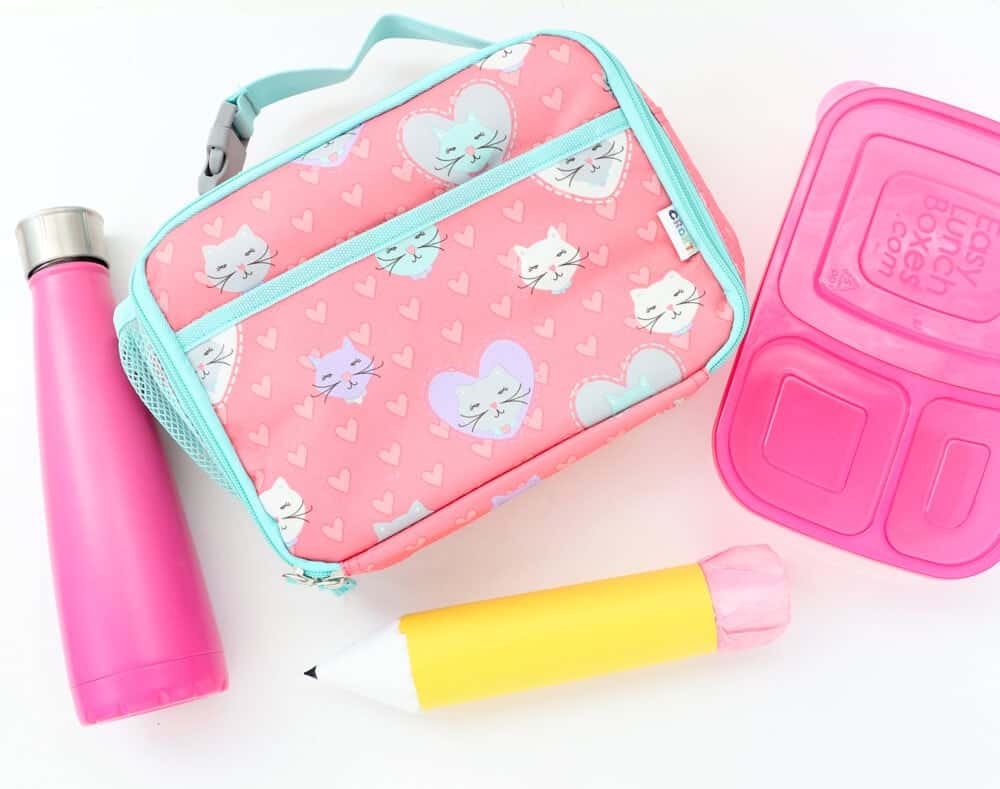 Hey everyone! It's Kara from A Kailo Chic Life, and I am sharing how easy it is to transform empty paper towel rolls, paper, and tissue paper into the cutest pencil boxes you have ever seen. It doesn't hurt that they are filled with s'mores goldfish and a giant marshmallow!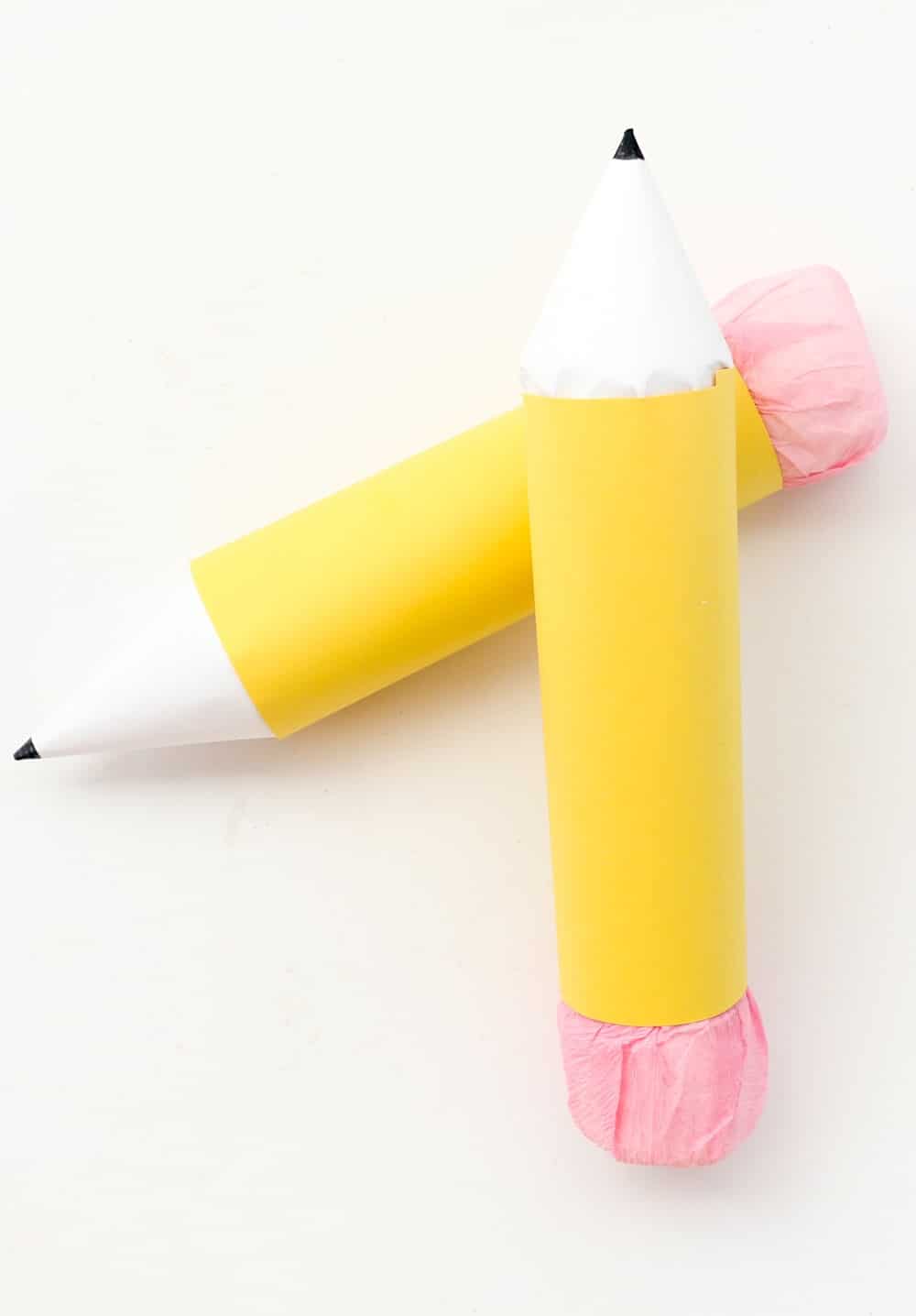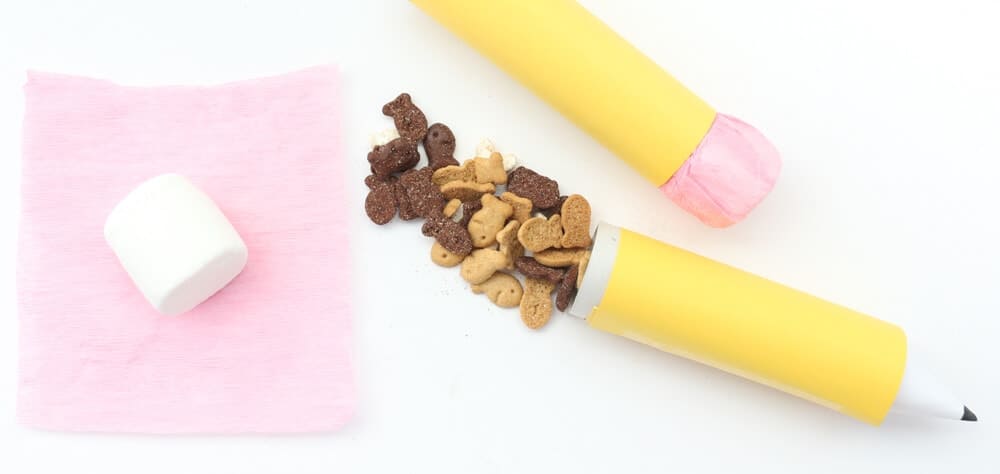 To make your own back to school pencil treat boxes you will need:
empty paper towel tube cut in half
yellow paper
white card stock
pink tissue paper
tape
black marker
extra large marshmallows
treat of your choice
scissors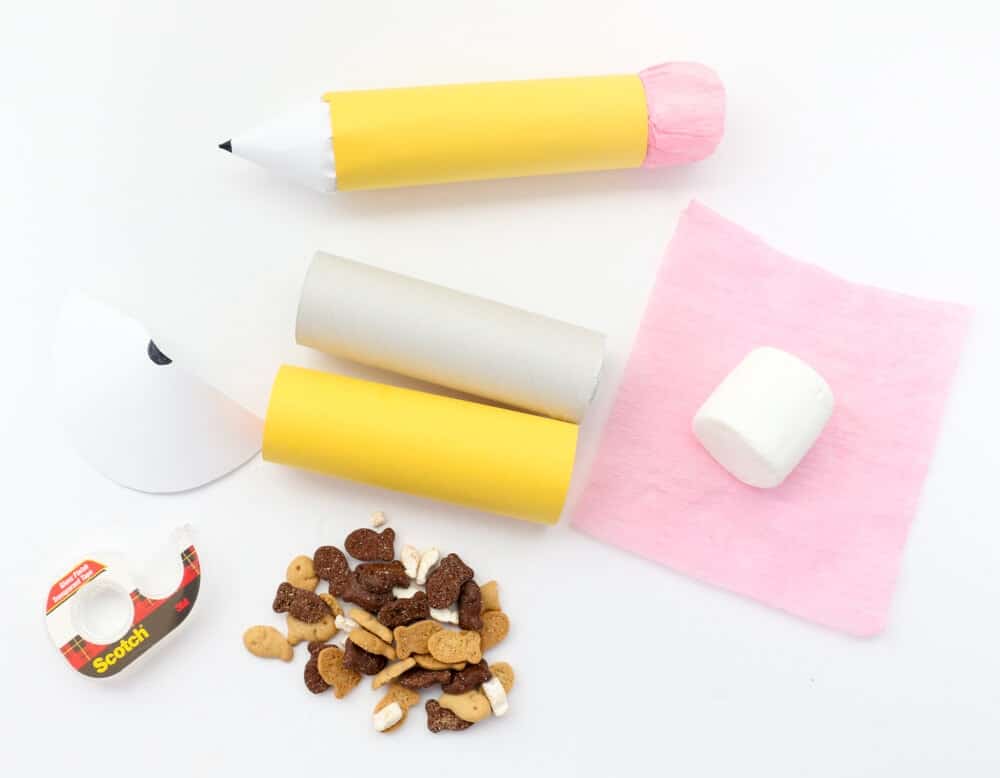 Begin by cutting out a 6″ wide circle of pink tissue paper and wrapping it around the large marshmallow. Squish the marshmallow into one end of the paper towel tube to create an "eraser". This is how your kid will open their treat box. Now it is time to fill the box with your treat of choice.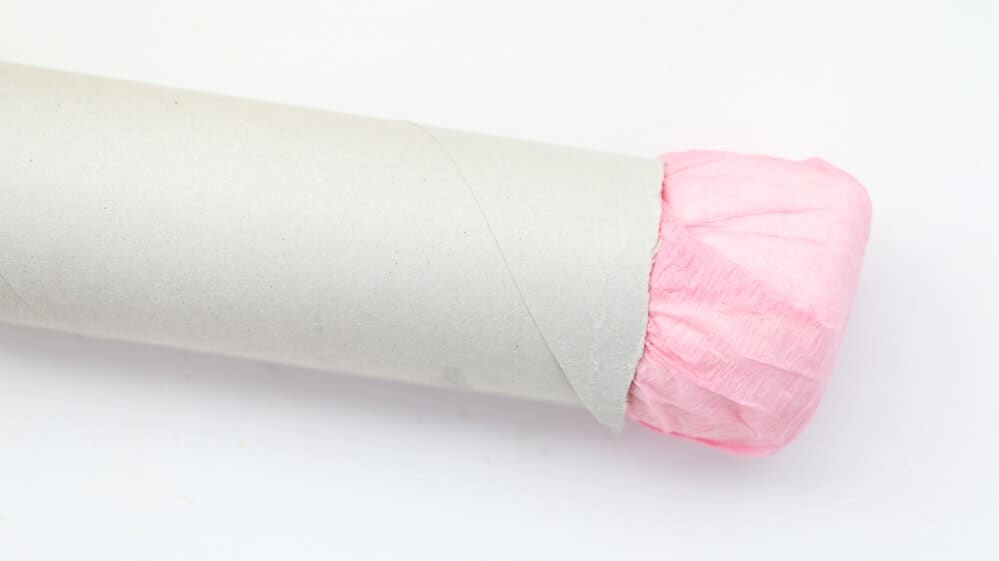 Next, cut a piece of white card stock into a half circle shape as show below.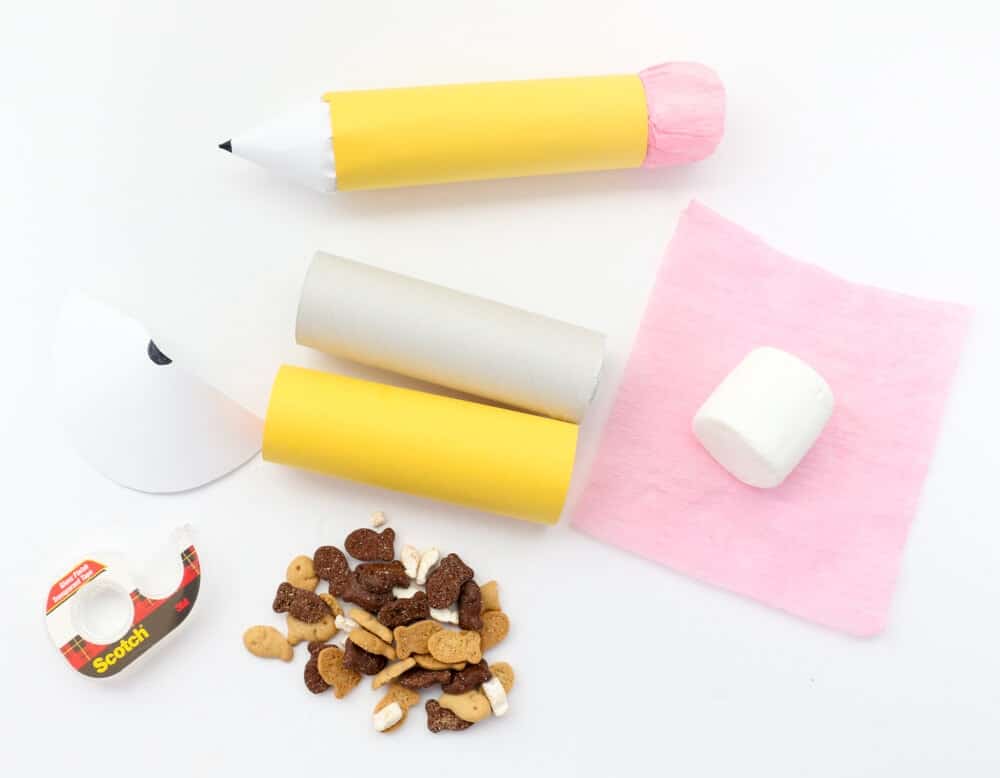 Now fold it into a cone shape and use the tape to tape it to the end of the paper towel roll. Next, use your black marker to draw the lead on the tip of the pencil.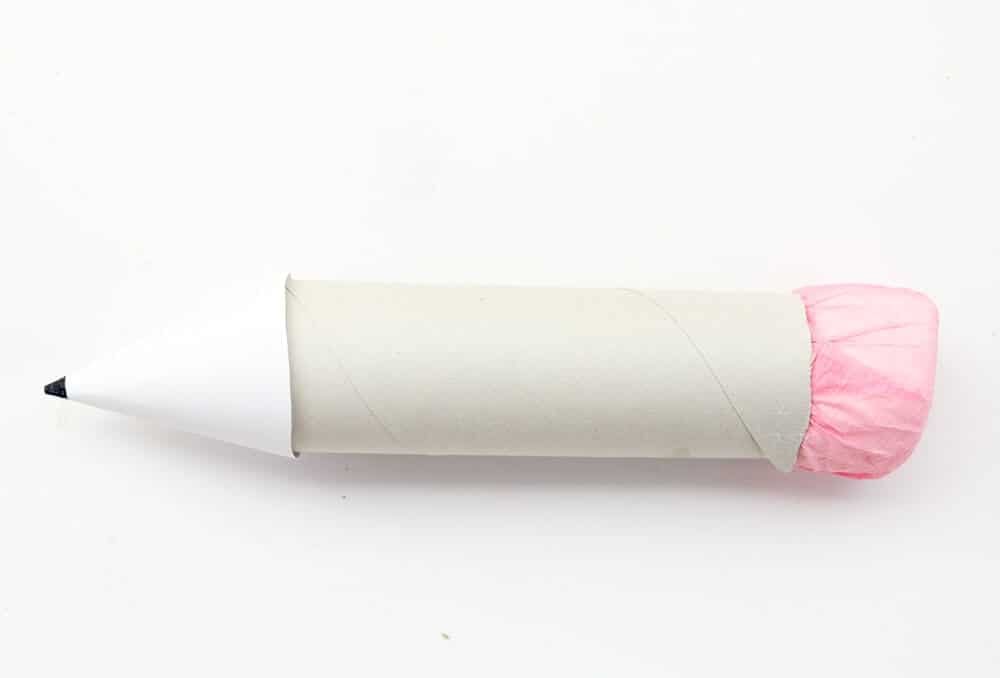 Finally cut your yellow paper to size, wrap, and tape the paper to the paper towel roll.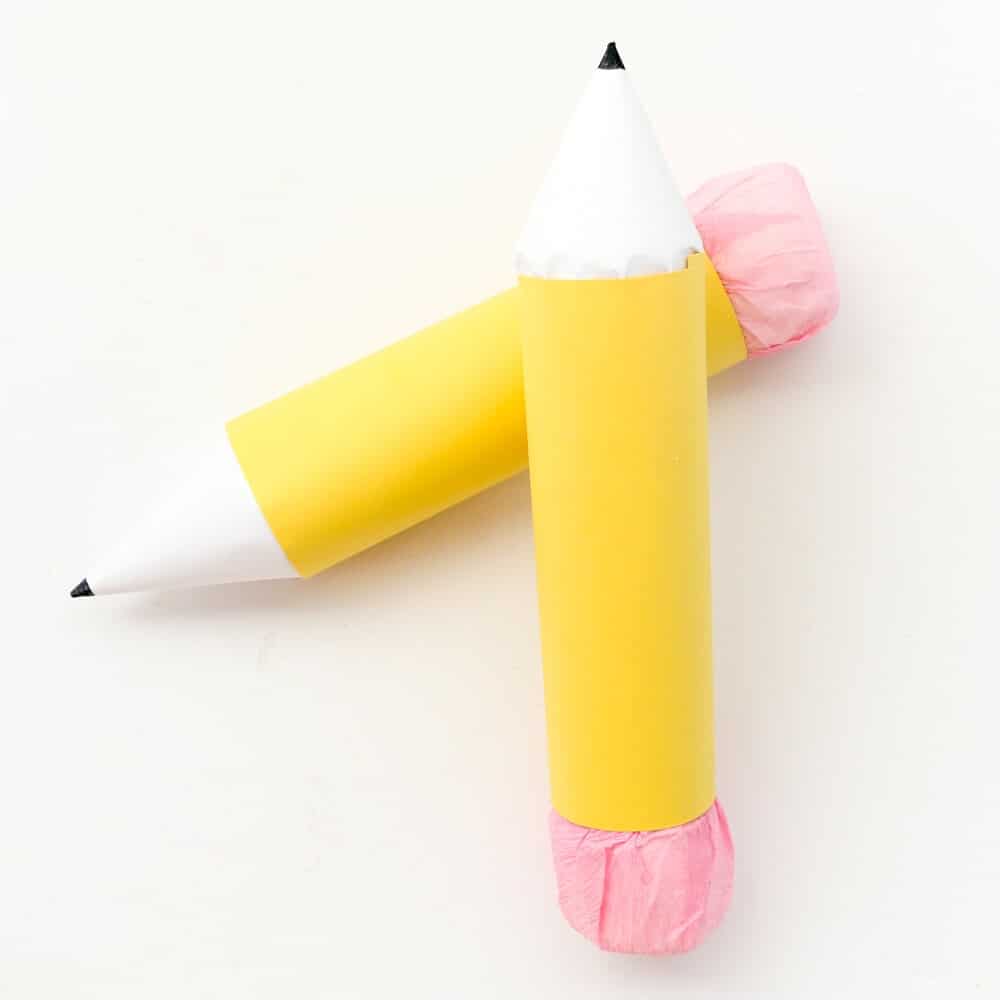 Your pencil treat box is complete and ready to stick in your kids lunch as a special surprise. They can simply pull out the "eraser" and eat all their treats. I don't know a kid who wouldn't love getting one of these!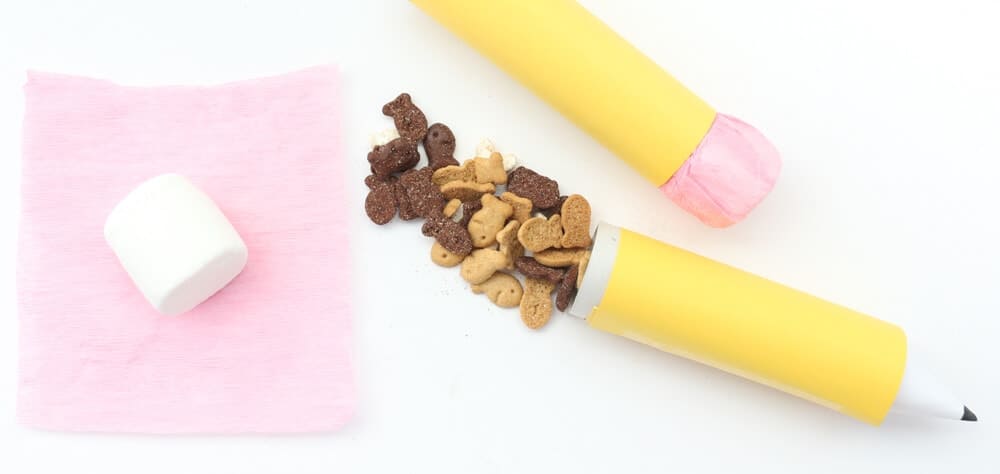 I hope you all enjoyed this fun back to school craft and go check out my blog, A Kailo Chic Life, for even more fun DIY and craft ideas.
Thanks, Kara!

If you love this fun back-to-school idea, you'll enjoy these too!