Personalized Cake Topper DIY by Jenny Raulli of Bloom Designs for I Heart Naptime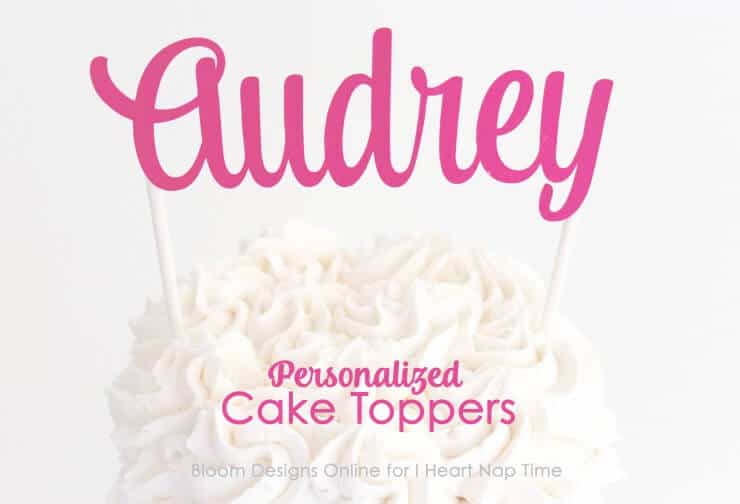 Hi Everyone! It's Jenny Raulli, from Bloom Designs Online, here to share an easy personalized cake topper with you. I am all about partie s- from small and simple to highly elaborate. I just think that celebrations are what life is all about. One of my most favorite current party trends is cutout cake toppers. I use them at almost all my parties. It is such a fun and easy way to personalize your event. Choose from simple phrases like happy birthday, welcome baby or man and wife or pick a number, name, or monogram. Really your choices are endless. You can find these cut lucite or wood all over the web but you can actually make one yourself in a few easy steps for just pennies by using card stock and a silhouette machine.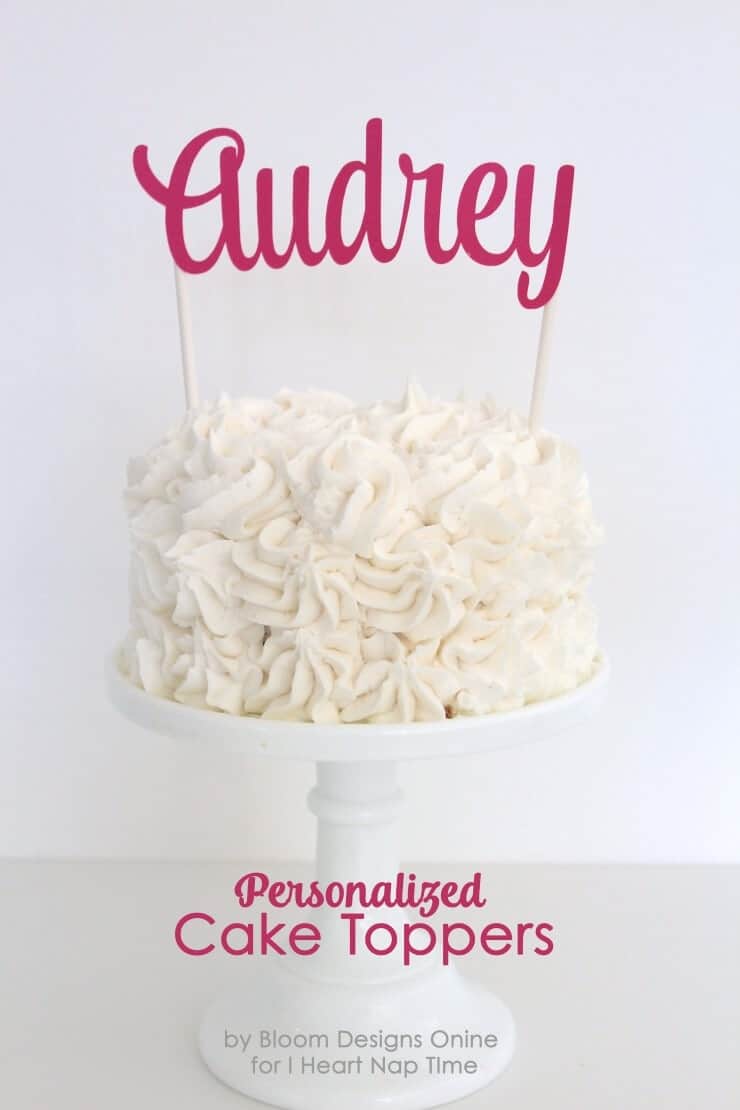 To make you need:
heavy card stock
sticks- wooden, lollipop or clear acrylic
tacky glue
In your silhouette machine on a new page, click on the text option in the left sidebar. It is the A. On the right side bar, choose a font you would like to use. It should be a font where the lines have width. Script fonts are much easier to work with especially if this is new to you. My favorite are Dancing Script, Lobster and Andalusia. Type the name or phrase you would like to use.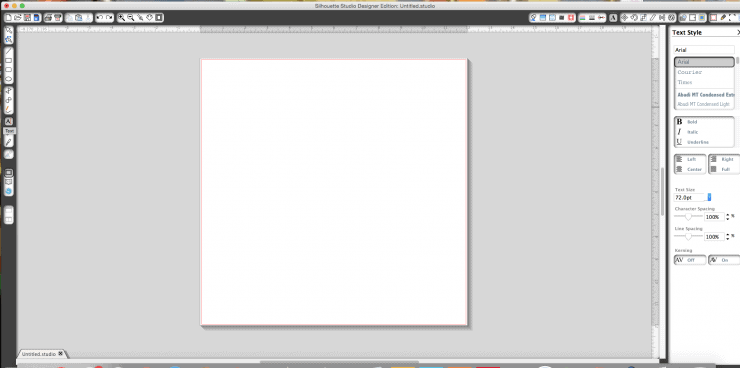 Adjust the size making sure the width at least an inch smaller than the width of your cake. Once it is the width and height you want, use the character spacing and line spacing (if you have more than one line) options on the right side to adjust the letters so they are touching. If you use a script font most of the letters will already touch. However, if you are using a printed font this will be a bit trickier.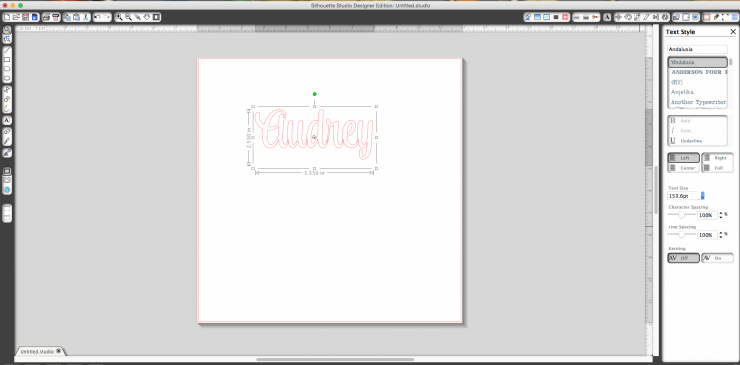 When all the letters are connected, highlight the word. Under the modify tool, select weld. This will create one solid image for the machine to cut rather than it cutting each individual letter.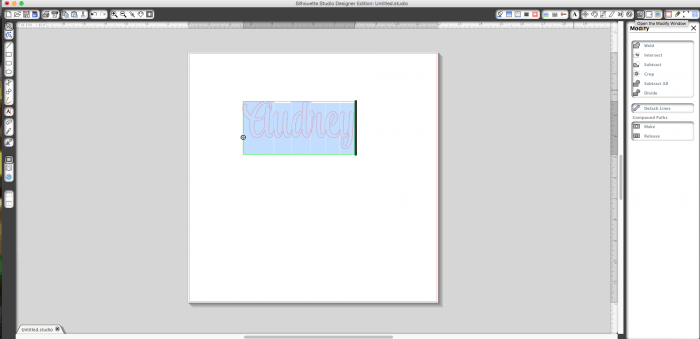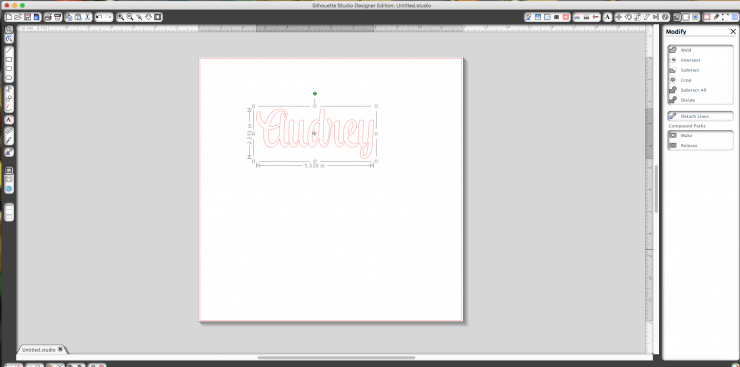 Next cut out your image, using the setting for card stock. Use any card stock, plain or patterned you wish!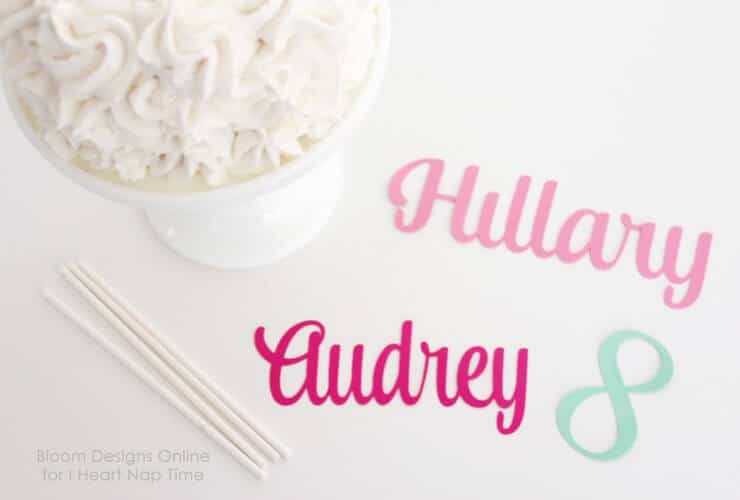 Glue the word to your sticks using tacky glue and let dry.
For more easy party ideas follow Bloom Designs Online on Instagram
Like this post? You'll love these great ideas, too!