As many of us head out on family vacations, one of the big parts of traveling with kids is keeping them entertained. Today I'm going to show you how to create this darling personalized kids activity board to take along on their travels. They'll have a surface to write, somewhere to store activity books and coloring pages, plus a handy pouch to hold all their crayons and pencils. I'm also sharing a cute free printable road trip scavenger hunt at the end too!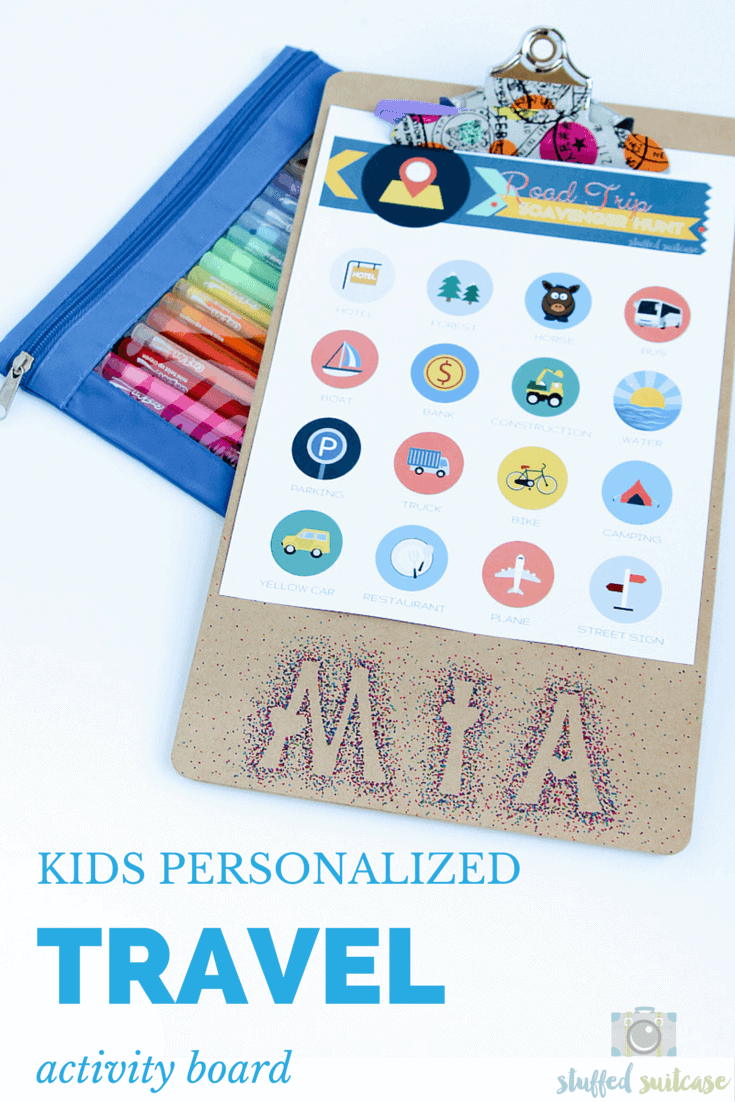 First, gather some supplies: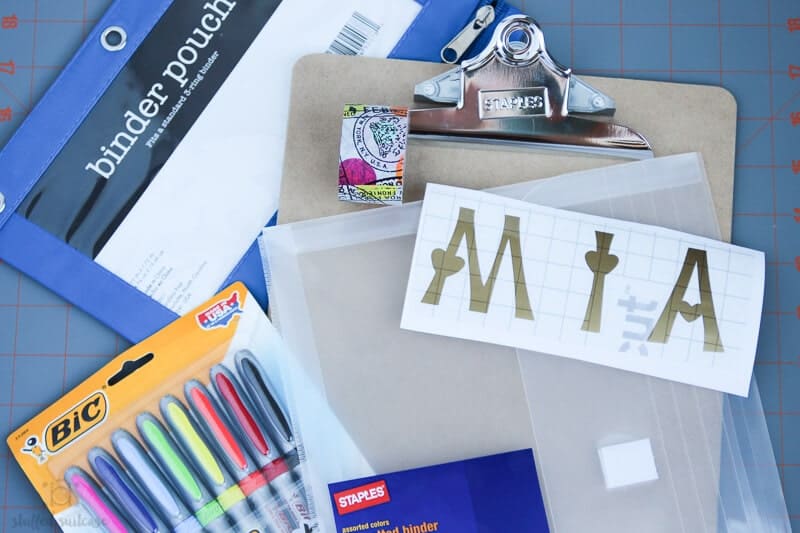 You need a basic clipboard; I picked up this legal size clipboard at Staples. I chose the legal size so the fun personalized name would show even with paper clipped onto the board. Plus, the larger size also can give added room for using like a tray table during the trip. I also grabbed some ultra fine tip sharpies, a zipping binder pouch, a "gusseted" binder pouch (I cut off the binder hole edging), some washi tape, and some vinyl letters.
Apply the vinyl letters to the bottom of the clipboard. I created these vinyl letters on my Cricut with the rock princess font. I love the hearts!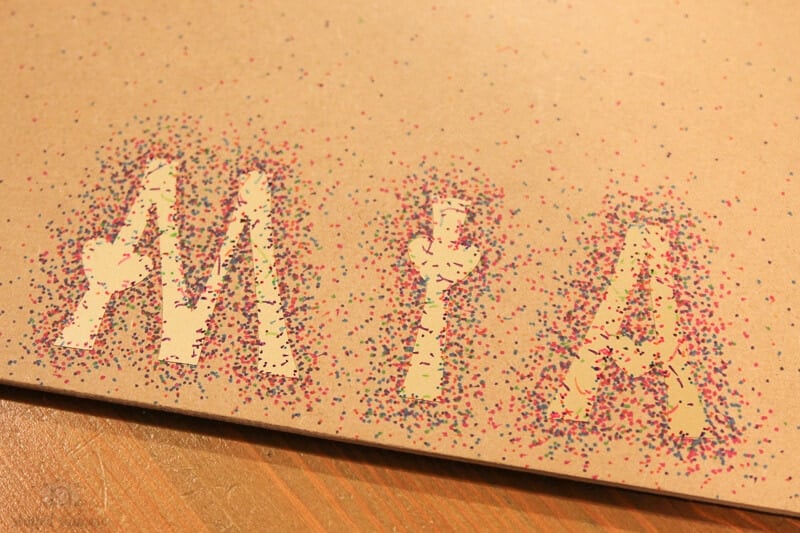 After you've placed your letters on the board, you want to find some patience and start with the dotting. I used five different colored sharpie pens (purple, pink, blue, green, orange) one at a time and made dots around the letters then a few dispersing in the area around the letters. I made about three rounds through the colors, trying to just dot the pen, and also not think of where I was placing the dots. You'll notice above that the pen "moves" on the vinyl so don't freak out if that happens to you. On the final rotation through the five colors I tried to be a bit more careful on placing dots along the edge of the vinyl to make sure a sharp line would be created.
Then you're ready to peel off the vinyl letters…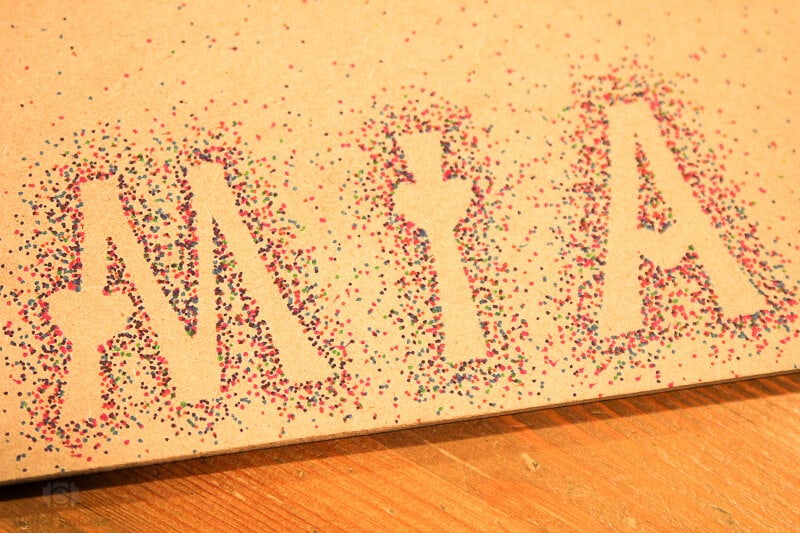 I think it turned out great and I was happy to see that there was no bleed affect with the sharpies and cricut vinyl.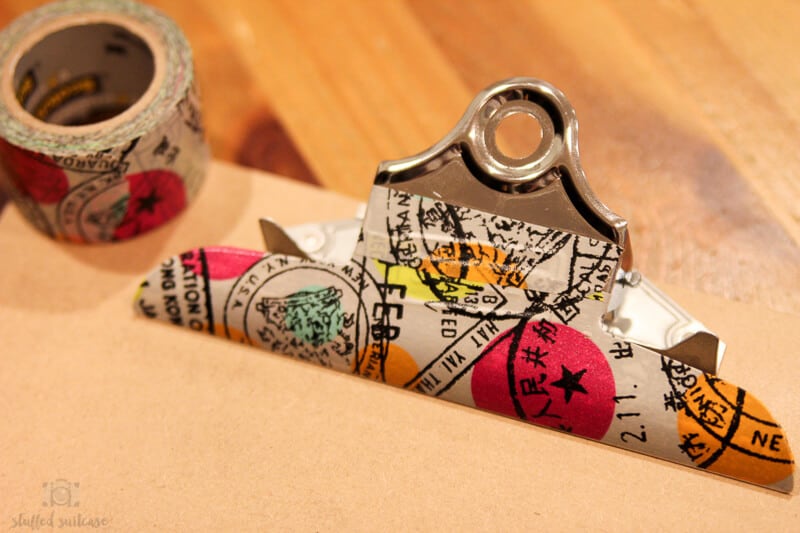 I added some travel washi tape to the silver clip of the board. However, I do think this one made the project look a bit busy. Perhaps you'd want to try a solid washi tape or one with very soft pattern details. The washi tape does help cover up the embossed store logo, which is nice.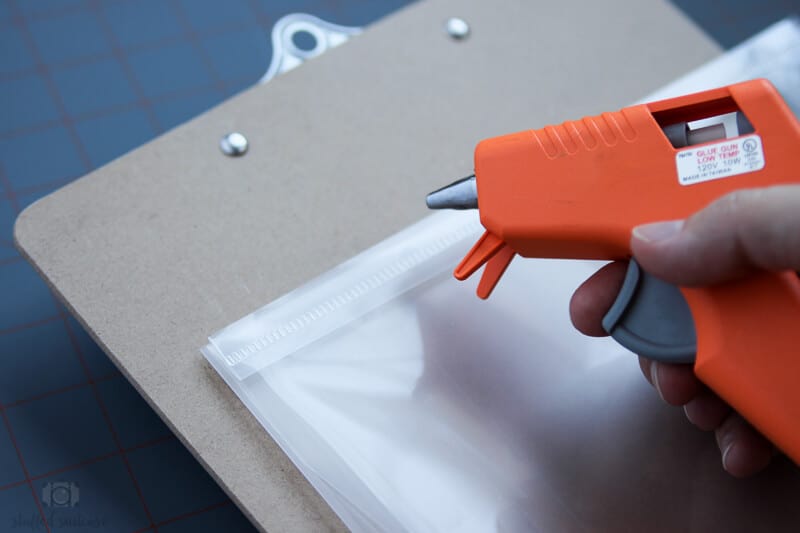 Next up I used some low temp hot glue along the edges of the folder to secure it to the back of the clipboard. I only placed it along three edges, leaving the pouch opening side loose to allow more flexibility when adding books & sheets.
You can see it attached to the back here, and then you're ready to add the binder pouch.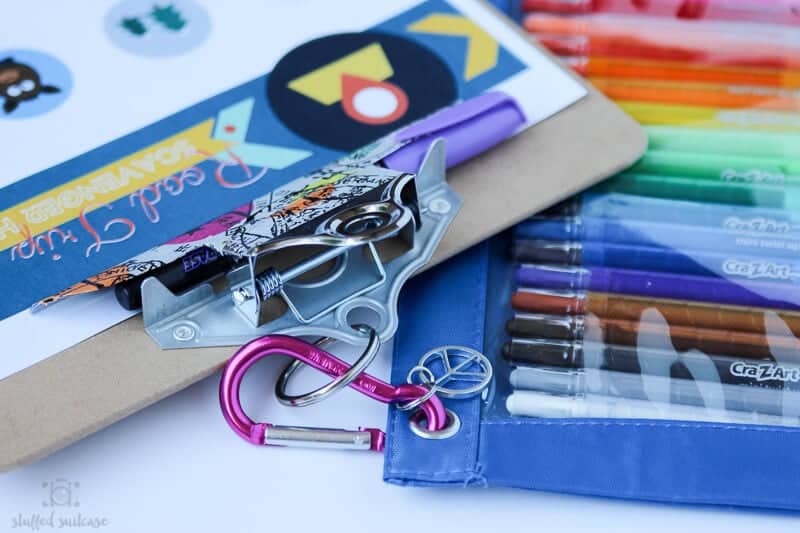 I used a keyring and attached it to the back hole on the clipboard, then used a fun carabiner clip to attach the binder pouch to the clipboard. You're all ready to take your kids along on some great family adventures!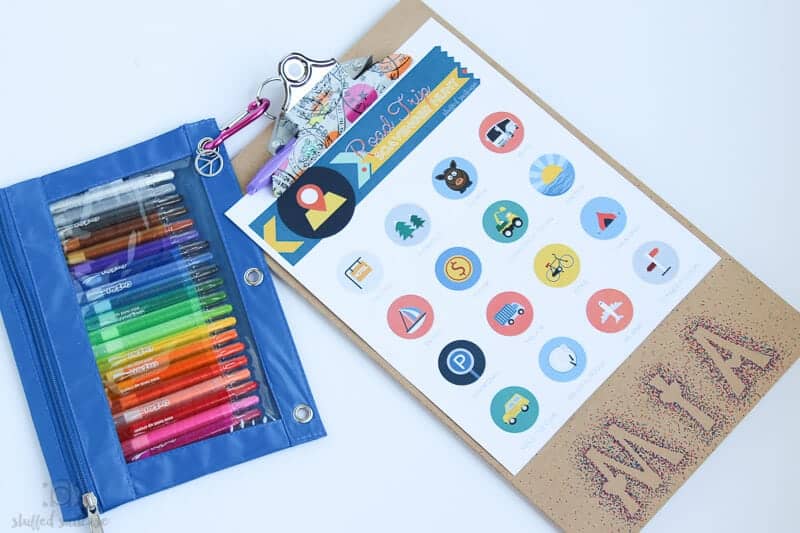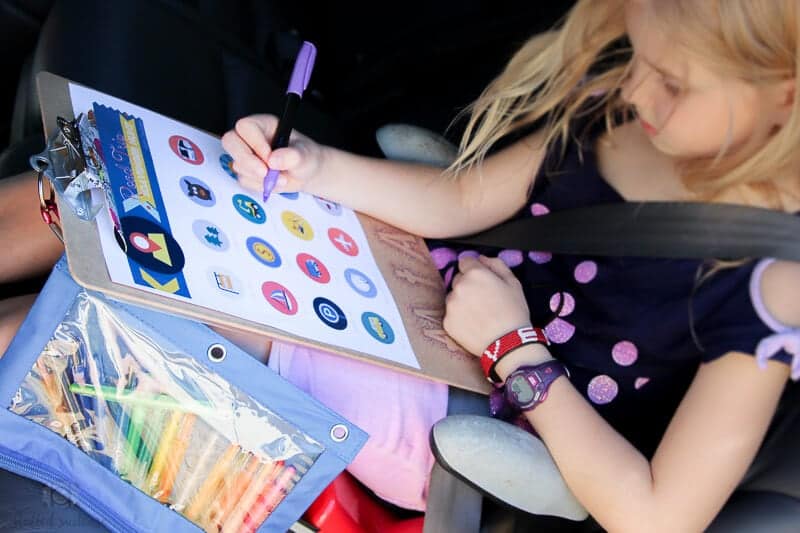 Now you're one step closer to setting up your kids for upcoming family travels. To help your kids stay entertained during long road trips, print off this free road trip scavenger hunt for kids. Kids will have fun searching for each item, and you'll have a few minutes of peace while driving. It's the perfect activity to for them to complete on their personalized activity boards!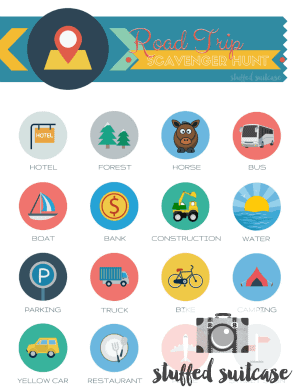 Hopefully this is a fun and easy craft that you'll be able to create yourself. Thanks to Jamielyn, for letting me share with you all today. Traveling together is a great way for families to create new memories and share fun experiences together. Here's wishing you safe and happy travels!
---
---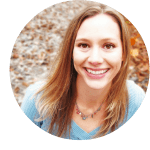 Kimberly Tate is the founder and content creator of Stuffed Suitcase, a family travel & lifestyle blog. She's inspired by her own family vacations and home life with her husband and two daughters. Her blog is packed full of tips for family travel and life between trips. She hopes to encourage others to create lasting family memories through travel and life at home.
If you're looking for more great tips and ideas about traveling with kids, check out some of these popular posts at Stuffed Suitcase: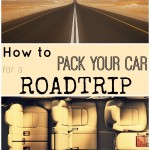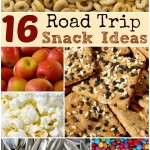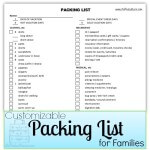 Huge THANKS to Kimberly for sharing this creative kids craft during our Hello Summer Event! Click HERE to see more ideas from the event.