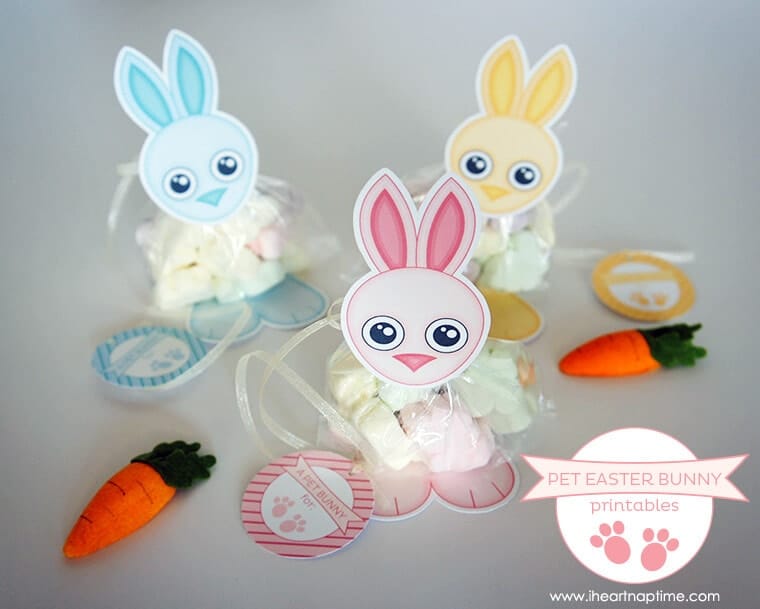 Hi, there! Erin here from Strawberry Mommycakes. I'm so excited to share these adorable printables with you! These are super easy and inexpensive treats that you can add to your kids' Easter baskets, or to give out to neighbors and friends.
What you will need:
FREE Pet Bunny Printables
Card Stock
Scissors
Hot Glue Gun
Cotton balls or craft fuzz balls (seriously, I'm not sure what they're called…it's for the tails)
Ribbon
Small Cellophane bags (mine were 4″ wide and about 7″ tall)
Marshmallows or another light weight treat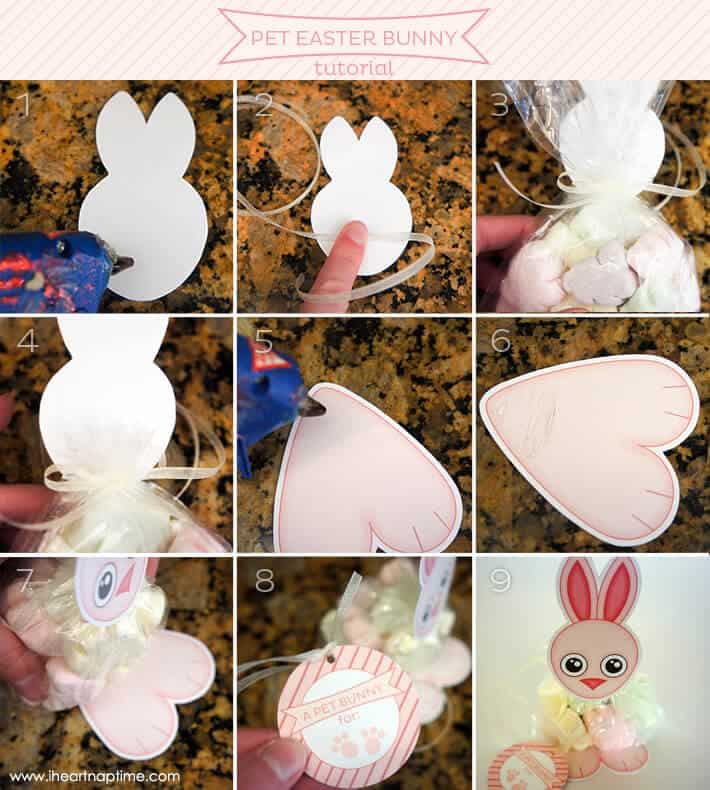 After you print and cut your printables, place some hot glue on the bottom back part of the bunny head.
Cut out a long piece of ribbon (mine was about 14 inches long) and place it on the dot of hot glue (be careful not to burn yourself!!)
Tie the ribbon around the cellophane bag. Make one side longer than the other for the "leash."
If your bags are too long, trim it down with scissors.
Place some hot glue on the top of the rabbit feet.
Let it dry a little bit so it doesn't melt the cellophane bag.
Place the bunny on top of the glue. You want it to be a little "hunched over."
Cut out your tags (I used a 2″ circle punch) and punch a small hole through the top. Tie the long part of the ribbon around the hole.
You can hot glue the bunny tail to the back of the bunny and you're done!
These look adorable in an Easter basket and they come in 3 colors.