Jump to Recipe⌄
Pink lemonade cupcakes
Today I'll be sharing these yummy pink lemonade cupcakes I made last week for a friends shower! They are pretty much the cutest cupcakes around. Not to mention super tasty! Pink lemonade frosting may be my new favorite.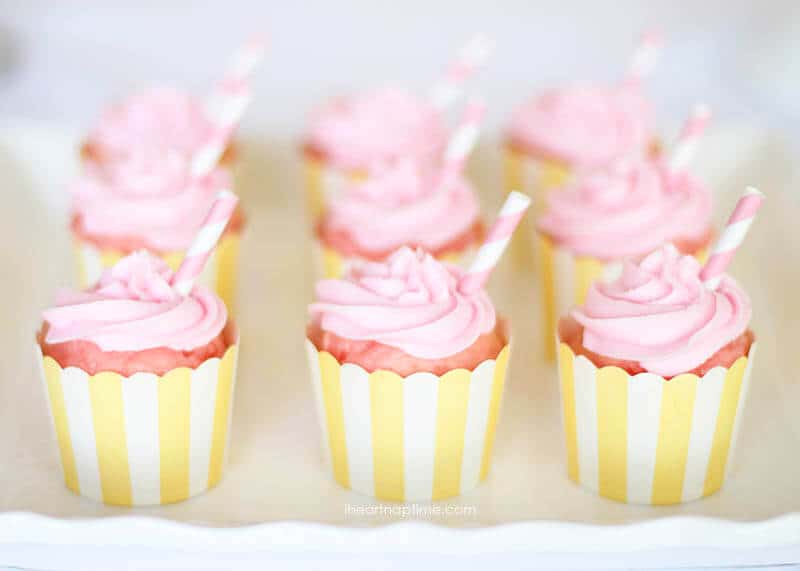 I thought about creating my own recipe… but when I spotted this pink lemonade cake mix at Target, I had to buy it. Anything to save me time! Plus the packaging was cute. ;) You could of course add the pink lemonade mix to one of your favorite white cake mixes. I actually love the taste of cake mixes though… but I HAVE to make my own frosting. I do not like that stuff in the can.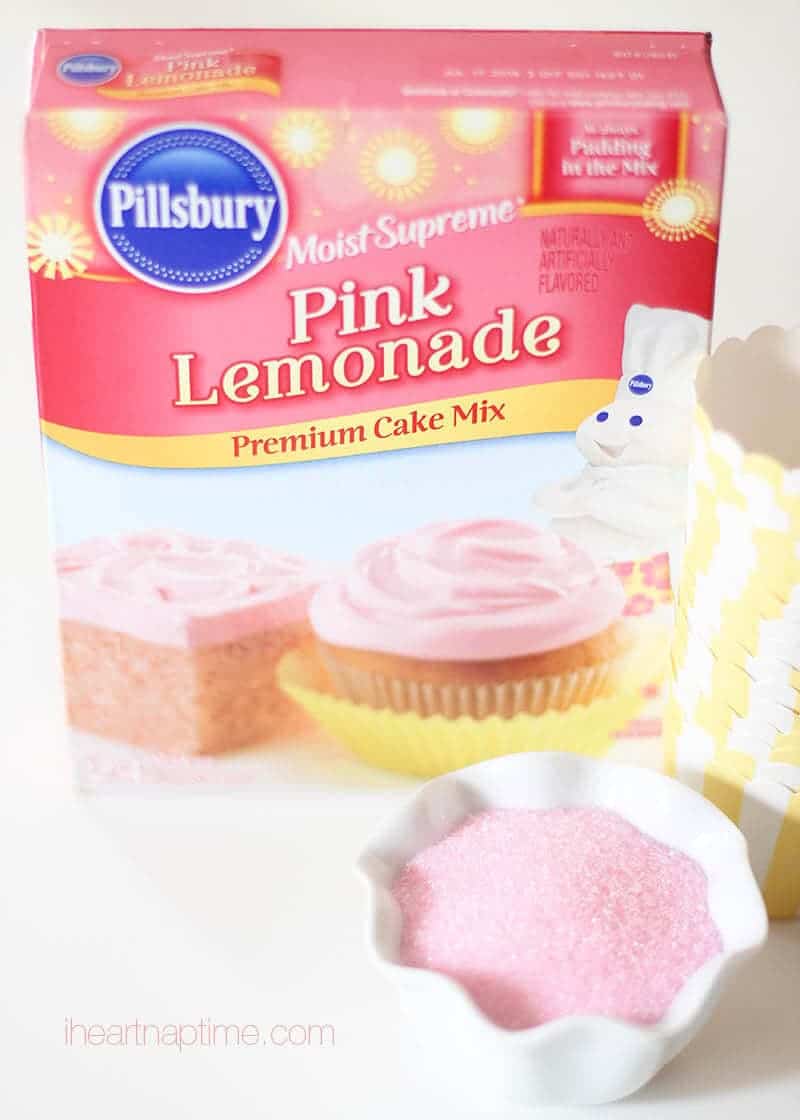 Pink lemonade cupcakes
Ingredients:
1 box pink lemonade cake mix (or white cake mix with 2 TB powdered pink lemonade)
—–
Pink lemonade Icing:
3/4 cup of butter, softened
3 1/2 cup powdered sugar
3-4 TB milk
1/2 tsp lemon extract
2 TB powdered pink lemonade
1-2 drops of red food coloring
Optional:
Light pink sprinkles
Striped straws
Directions:
1. Bake your cupcakes according to the package instructions. Allow cupcakes to cool.
2. In a large bowl, beat your butter until smooth. Mix in powdered pink lemonade. Add in 1 cup of powdered sugar and 1 TB of milk at a time. If it's too thick add a little more milk.
3. Add in lemon extract, and 1-2 drops of red food coloring and stir until smooth.
4. Frost cupcakes and top with pink sprinkles.
Optional: Cut straws to about 3 inches and place in the sides of the cupcakes. :)
All images and text ©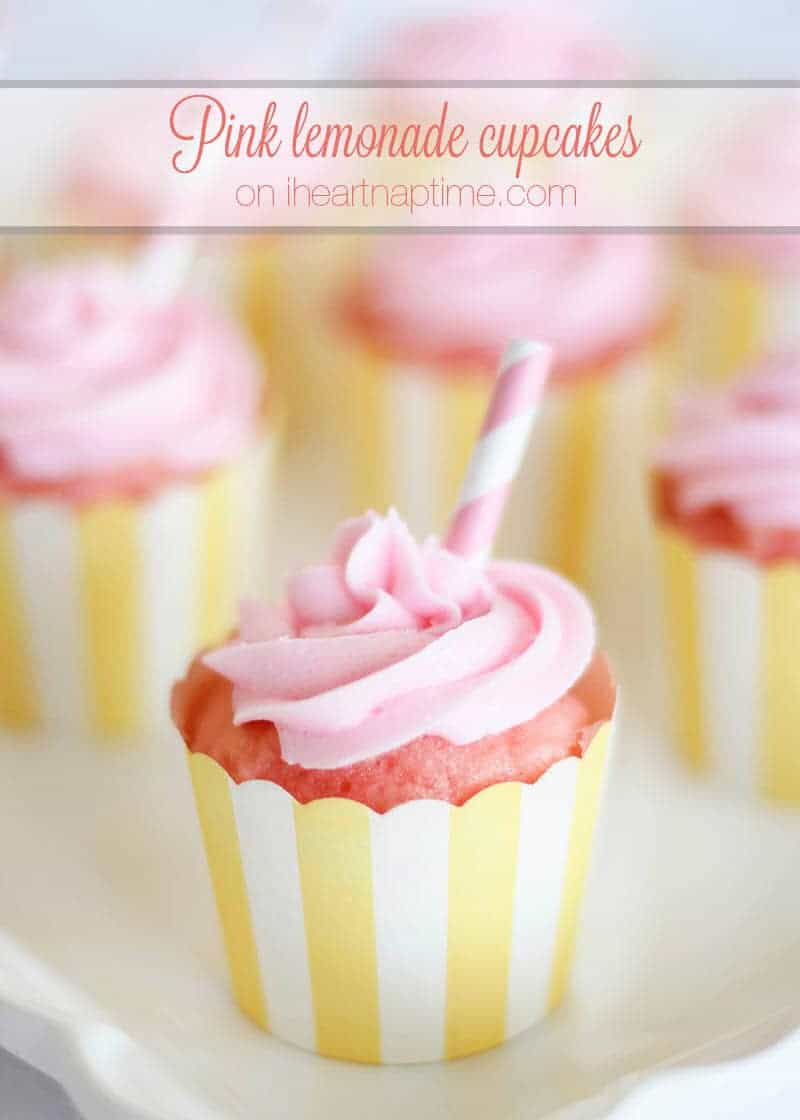 Cupcake liners and straws found at Petite Party Studio.
Enjoy these pink lemonade cupcakes! They sure are an easy way to dress up a dessert table. Stay tuned next week for more details from the shower.
Here's some more yummy cupcake recipes you will enjoy: