Last night as I was cleaning, I see my son carrying a few toys  into our room. My husband was in there so I thought he was bringing him a few toys to play with. Well after a few trips of Carson carrying toys and not hearing anyone talk I got a little suspicious. Silence with my son means trouble! Well turns out my husband locked himself in the the other room to study for finals and Carson had  discovered his "alone" time. He decided to stack everything he could find in a huge pile. Oh boy…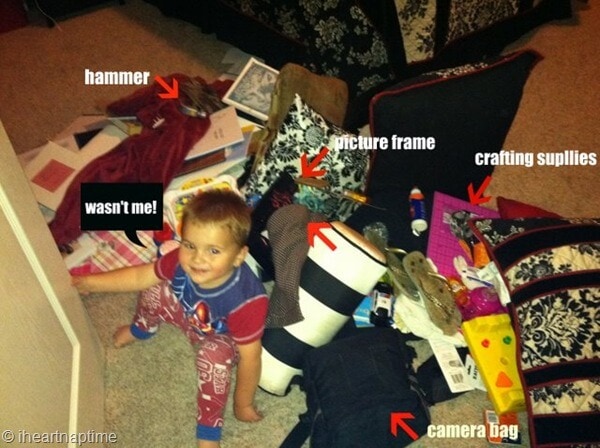 Honestly… I just had to laugh!
I'm totally the mom that whips out her camera (I always keep my phone in my pocket) to capture the moment. My mom tells us about a time my little brother frosted our ENTIRE couch with a couple tubs of frosting and she has nothing to prove it. I have tons of picture to prove it and these picture are SO going on his wedding video! muwahaha.
Look at this little trouble maker…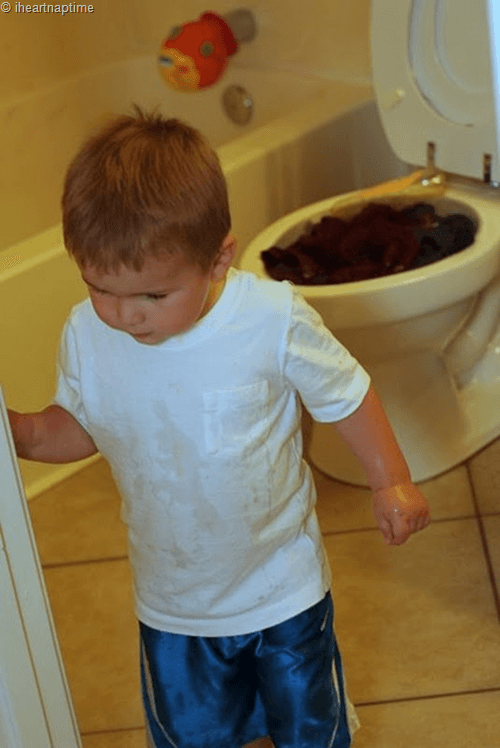 Flooding our house…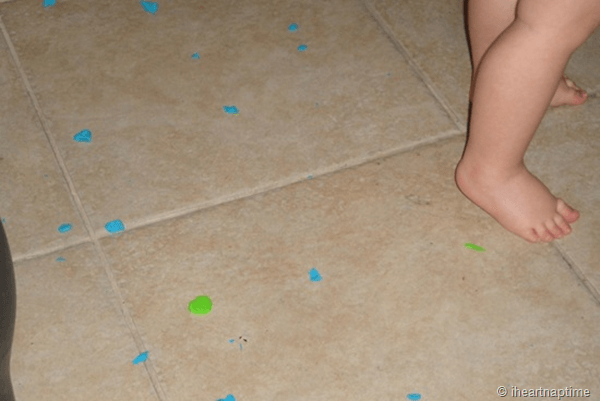 Throwing bits of play dough across our entire house…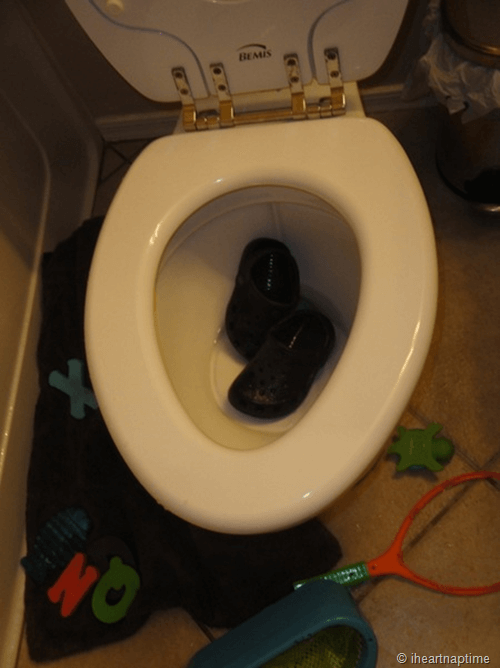 Flushing anything and everything down the toilet..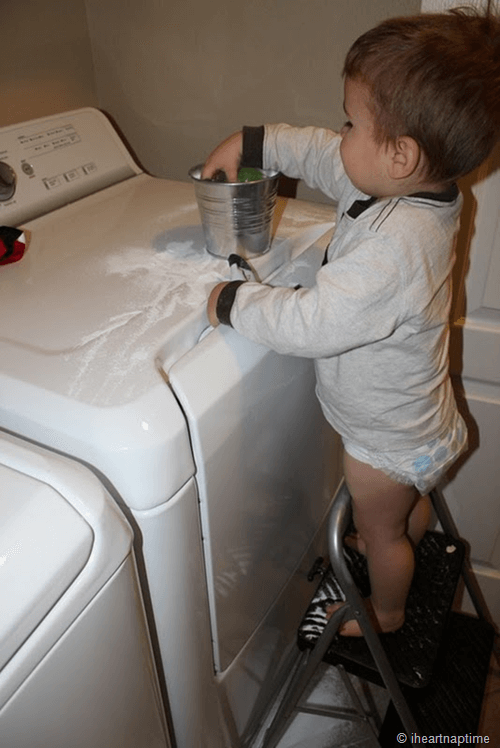 Dumping laundry detergent out…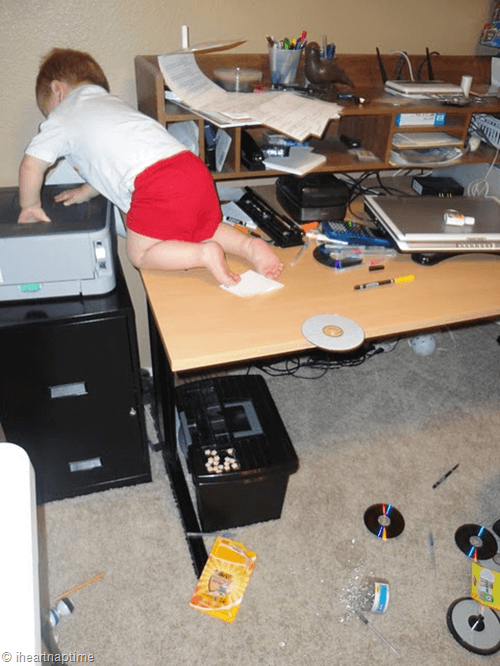 Stuffing pens in the printer…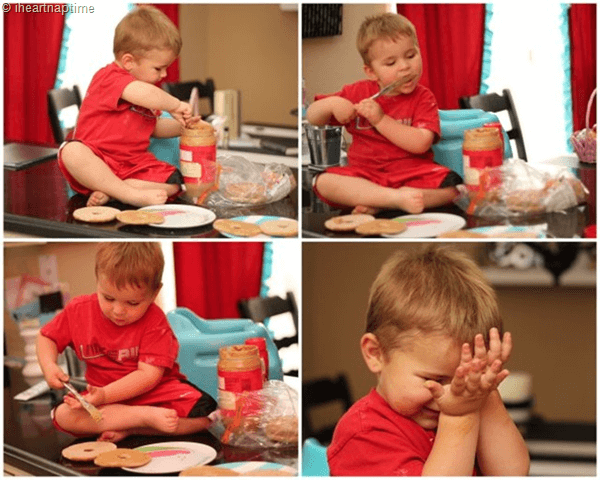 Okay now this is him just being Mr. independent and making a "cute" mess.
Here he is almost causing another flood.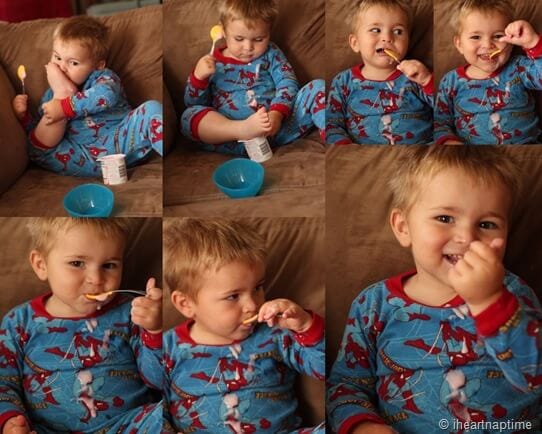 Eating yogurt with his toes…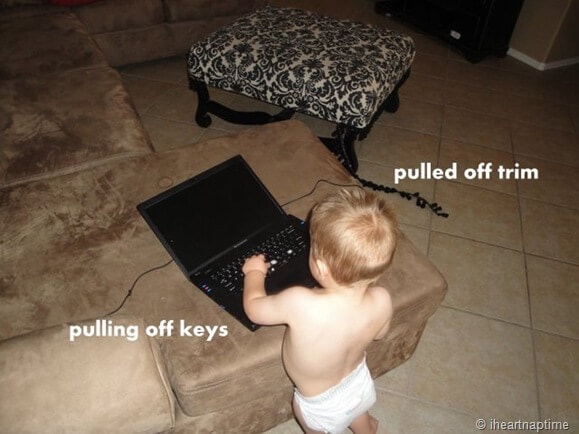 Breaking mommy's things…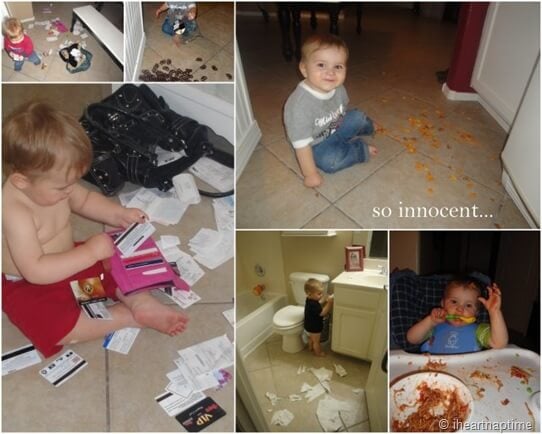 This boy is into anything and EVERYTHING! If I leave him alone for one minute I am in big trouble!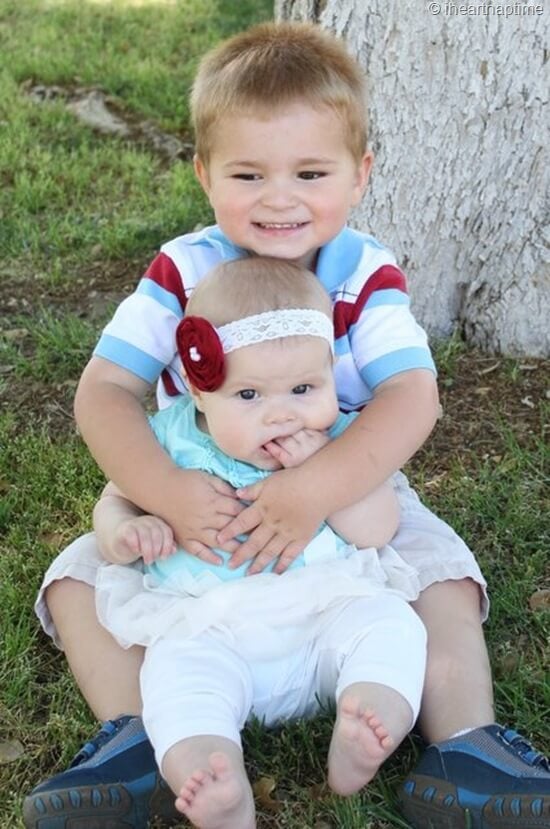 It's a good thing he's  cute… that's all I gotta say!

Please tell me he's not only one…