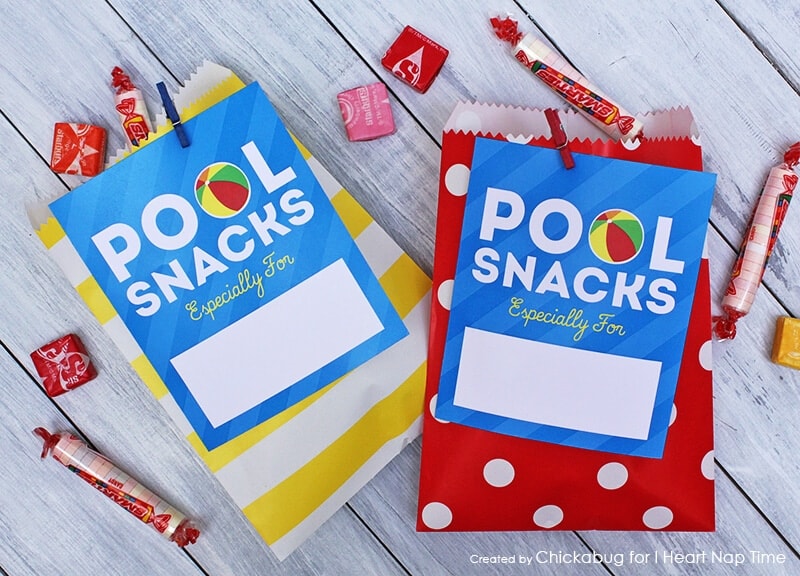 It's summertime and the living is easy! So this free printable is super easy, too. : ) This "pool snacks" tag is just to add that little extra something to one of your fun summer days (and to score extra mom points too, of course!).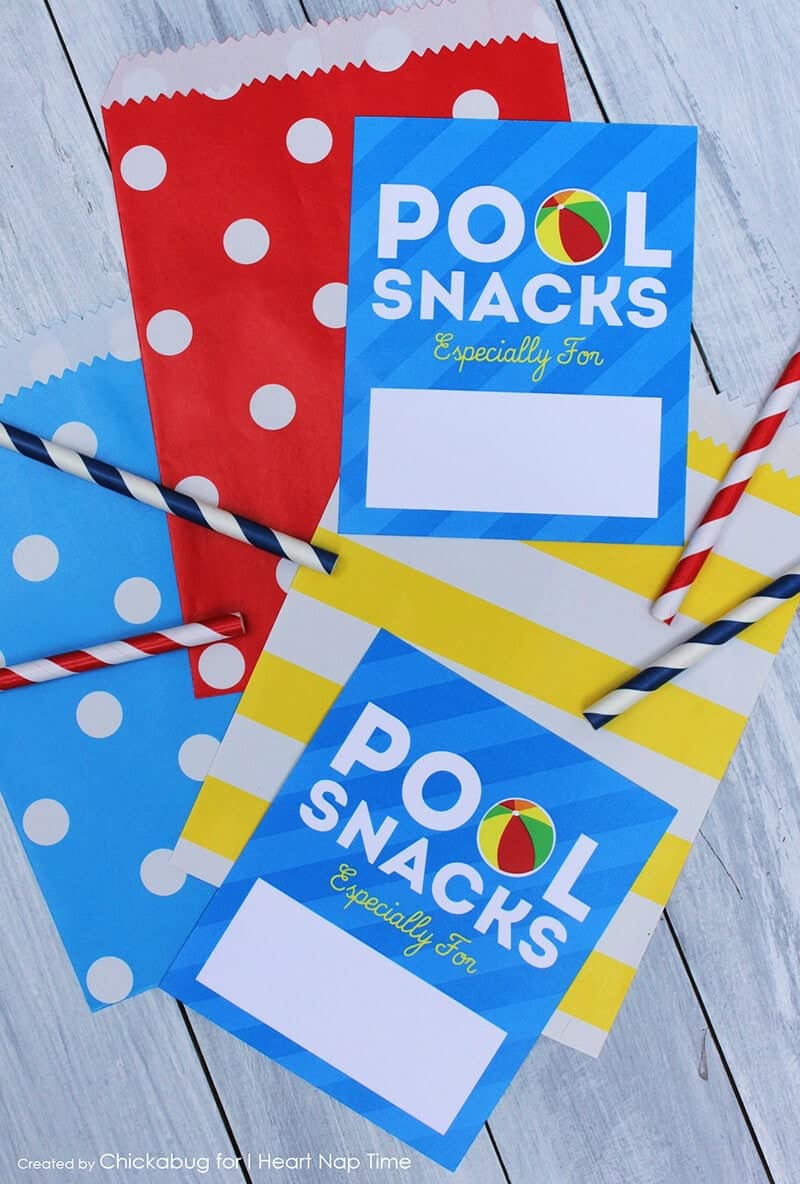 Making the tags couldn't be simpler – just print on white card stock or paper and cut the tags out.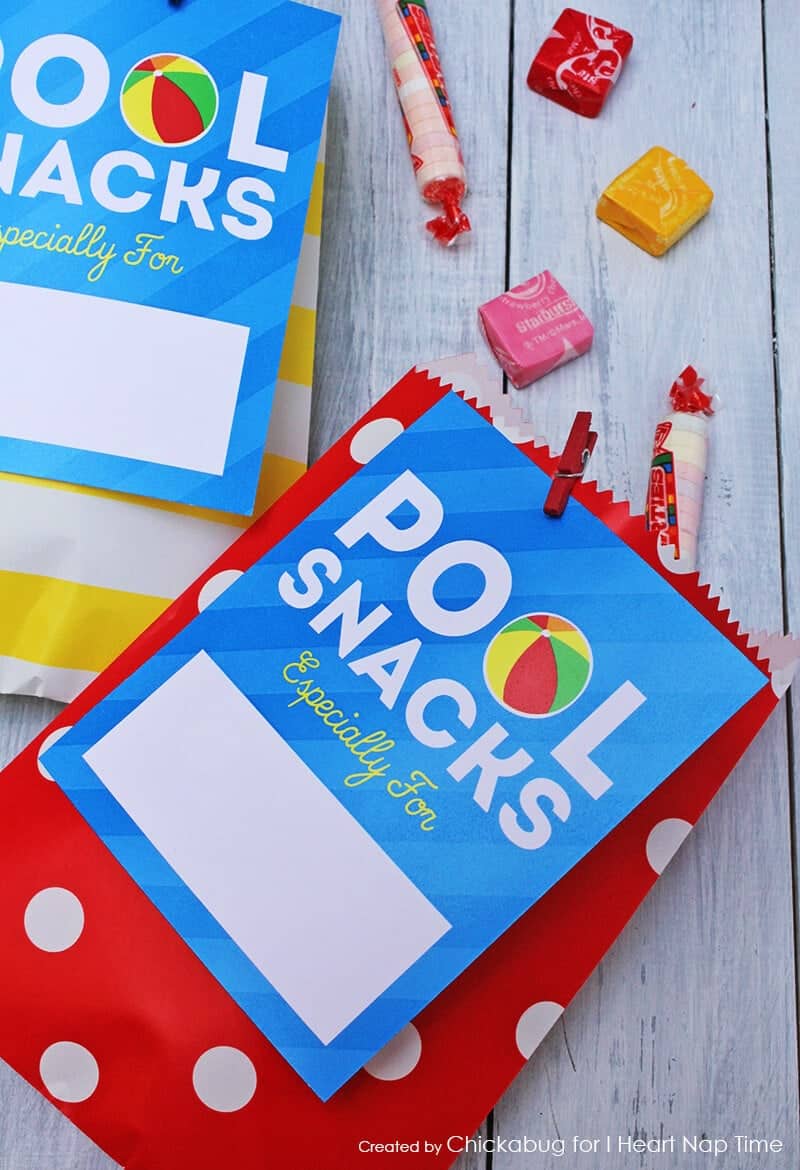 I filled my bags with candy (of course)! I had some adorable mini clothespins on-hand so I used them to attach the tags. You could also punch a hole in the tops of the tags and tie them on, or just use some tape or washi tape.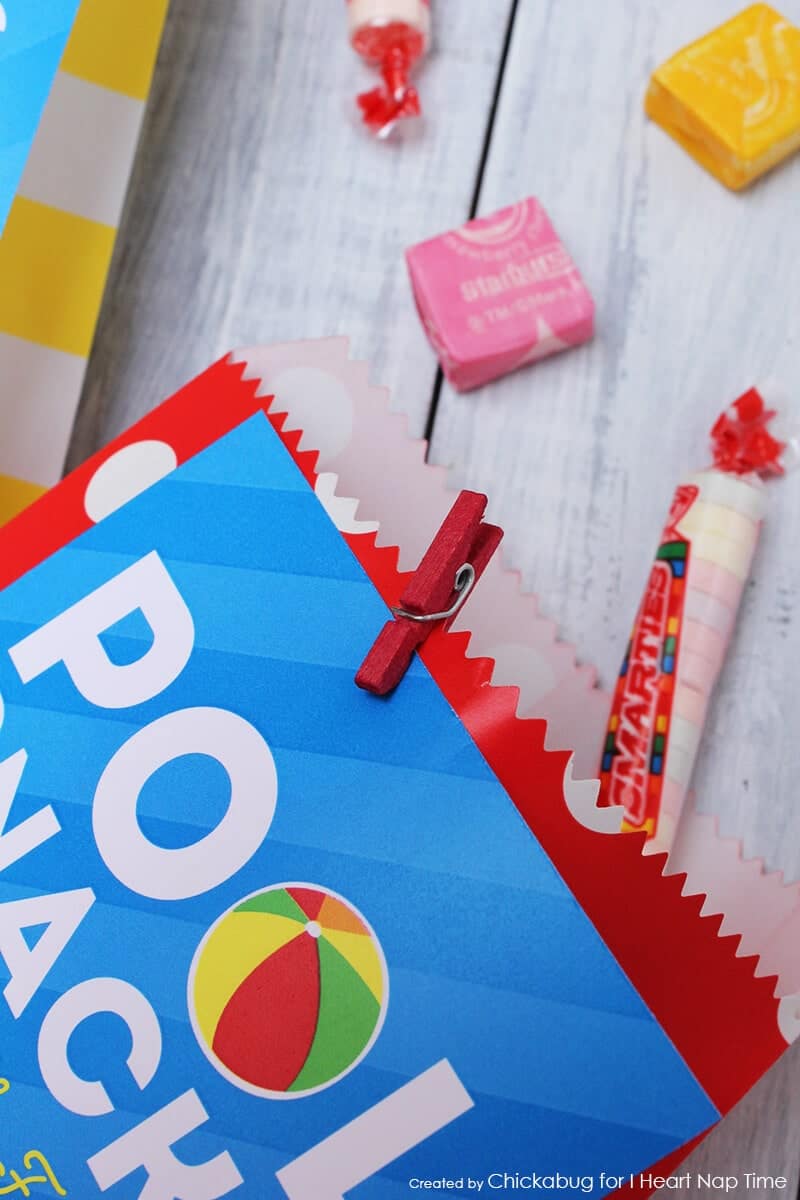 Tiny clothespin closeup!! (I can't resist.)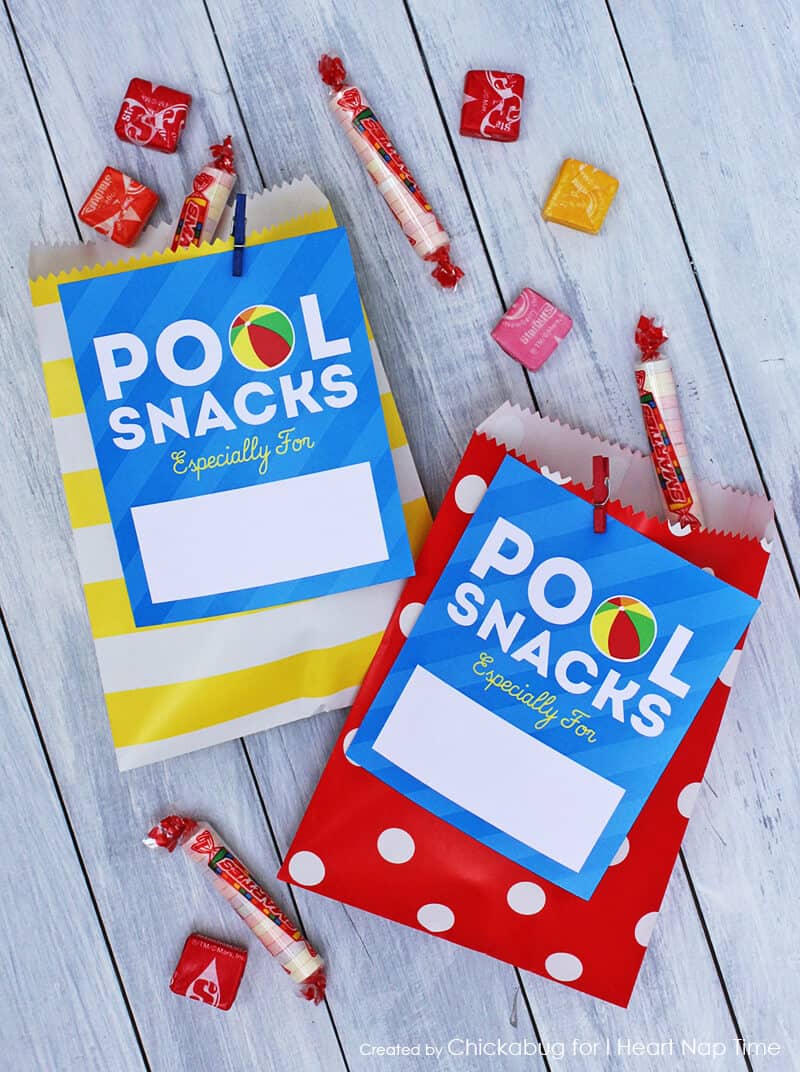 Supply sources: paper bags, Michaels; mini clothespins, Michaels; paper straws, Michaels and Target.
Free Printable
Download the free printable pool snacks here – enjoy!!
For lots more free printables and party ideas from Chickabug, visit my blog. And for personalized paper goods and party printables, please come check out my shop!
THANKS Heather for sharing this cute printable during our Hello Summer Event! Click HERE to see more ideas from the event.