I just realized St. Patricks Day is a week away. The team has featured a few ideas for this holiday, but I thought it would be fun to make a little pot of gold craft featuring one of my favorite candies…skittles! I don't typically decorate for St. Patrick's Day, but I think it's fun to do a few things with the kids. I saw a similar idea last year in the Family Fun Magazine and new I had to make them for my kids this year.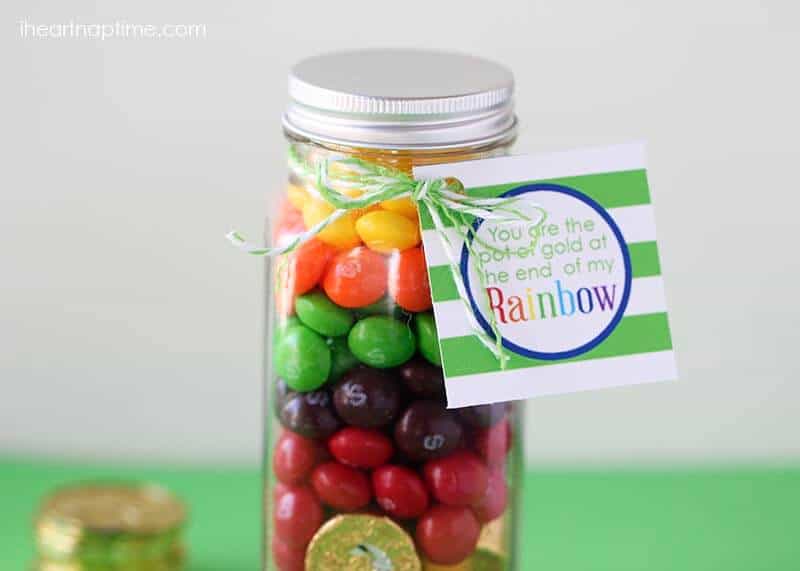 These are so simple to make and your kids will LOVE them! I plan on giving one to my hubby too! Here's what you'll need to make your own.
Supplies:
Plastic container (found these at Hobby Lobby)
Skittles
Rolos
Free printable download (for personal use only)
Paper cutter or scissors
Twine or string
Instructions:
1. Place about 8 rolos in the bottom of your container. Then layer each color of skittles until you reach the top. Print out your free printable on a colored printer (at the actual size -2 inches). Then cut out the tag with your paper cutter. Tie your tag onto the container with string and then you're done.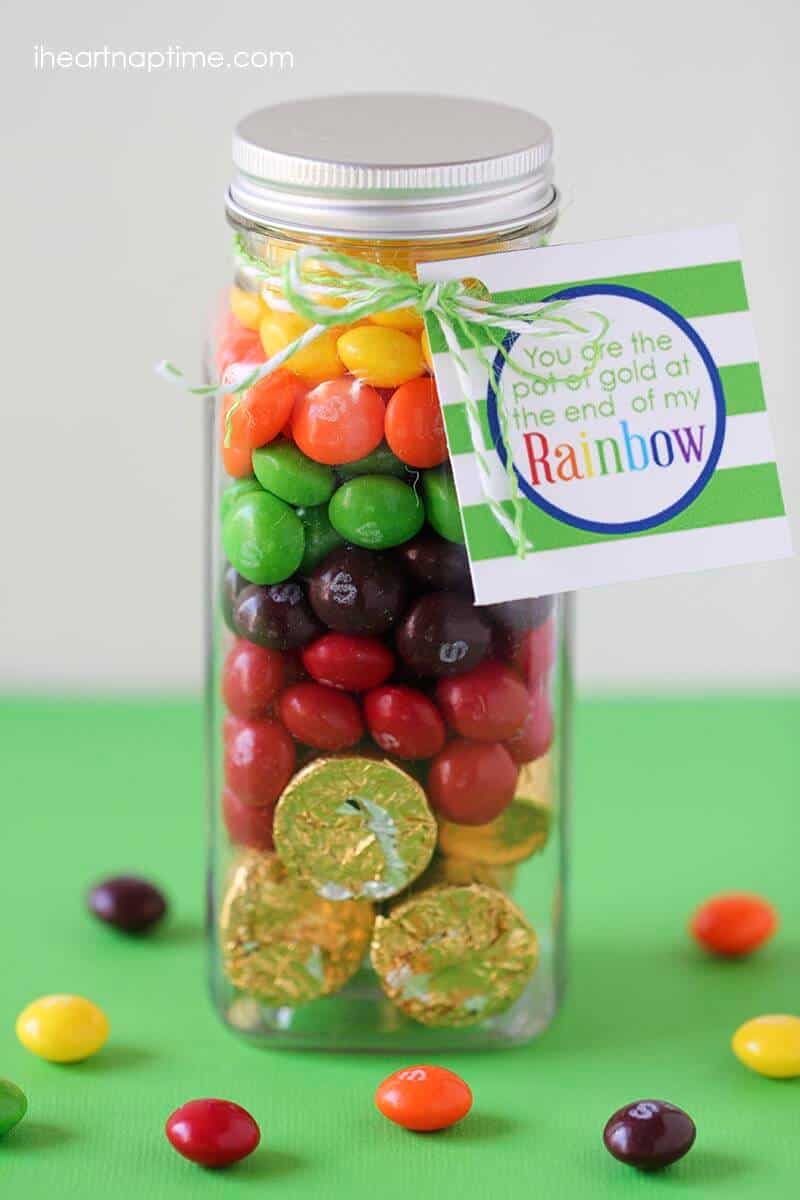 Such a cute and easy gift idea!
Looking for more Saint Patrick's ideas? You'll love these:
St Patricks Day ideas w/ free printables
50 BEST Saint Patricks Day crafts and recipes
Thanks for reading! Come back soon! :D