By Marie of Blooming Homestead for I Heart Nap Time.
Hi Everyone! I am back sharing an easy and affordable way to make a Pottery Barn knock off Mirror. I love decorating with mirrors. There are so many ways to use them and they make an excellent addition to any space. Today we will be recreating the Pottery Barn Eagan Mirror which retails for $269. My version only cost me $47.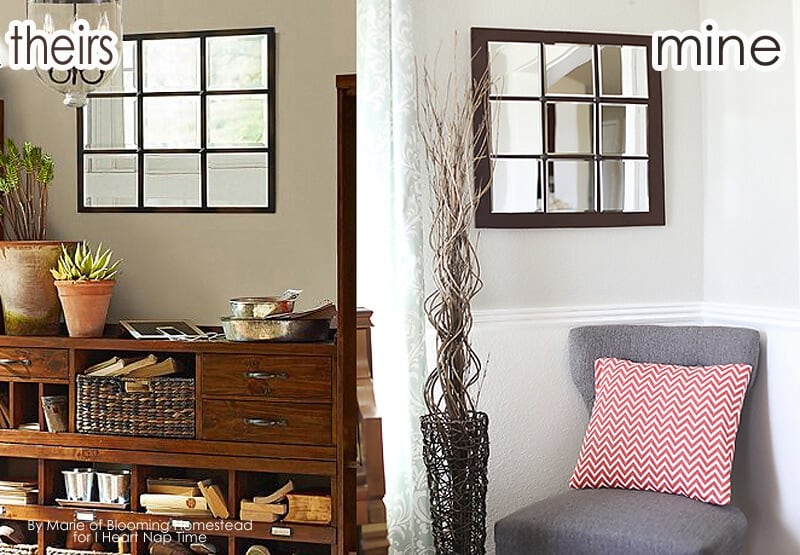 Let's get started.
Supplies:
Large piece of Wood for base
9 Beveled Mirrors (I used 6″x6″ size)
Paint for wood or stain
Buttons or tacks
Not pictured: Saw( if you need to trim your wood), sandpaper, liquid nails, hanging hardware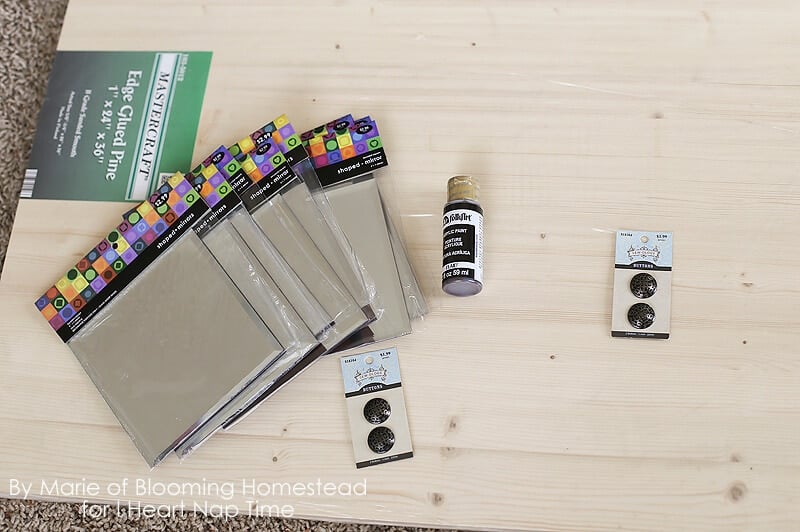 First off, I laid out my mirrors to determine how I wanted to cut down my wood piece. If you don't have a saw you can measure this out at home and have the hardware store cut it for you. I wanted to leave a larger edge to give the appearance of a frame, so I kept about 1 1/2″ all around.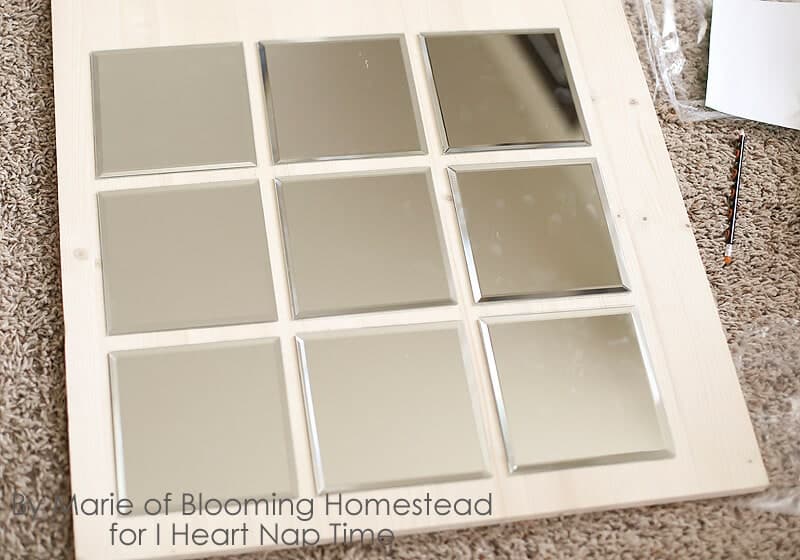 Next, I prepped my wood by sanding it down on the edges and painting it. You can use whatever paint you prefer, I just used a dark brown craft paint. As you can tell, I didn't paint where I would be gluing my mirrors on to act as a guide. This is not necessary though, you can paint the entire surface. :)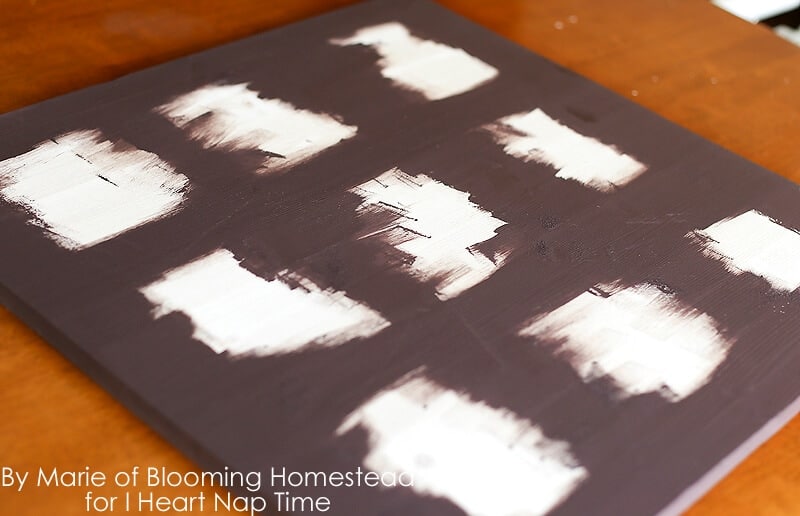 Now its the fun part of gluing on the mirrors. You can measure this out or eyeball it. My mirrors had little rubber balls on the bottom I peeled off. Then you just add some liquid nails and start placing the mirrors in the desired locations. Take your time and position them appropriately.

After the mirrors are glued down, you'll want to apply pressure to make sure the liquid nails adheres the mirror securely to the wood. I didn't have large enough clamps so I pulled out my hand weights…a little silly but hey, sometimes you have to improvise right?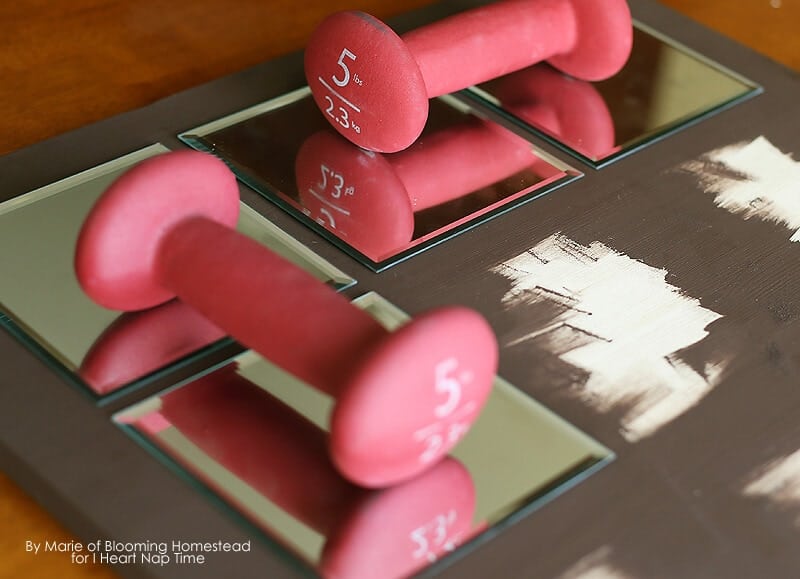 Let the liquid nails dry completely. I wanted to make sure it was completely secure so I let it cure for about 48 hours.
I used heavy duty hanging hardware to make sure my mirror would hang securely on the wall so I had to add it after I glued on the mirrors, otherwise the wood wouldn't have laid flat while the glue was drying. After the glue had cured, I gently laid my mirrored wood face down on a towel gently (be sure not to break those mirrors!) and I added the hardware.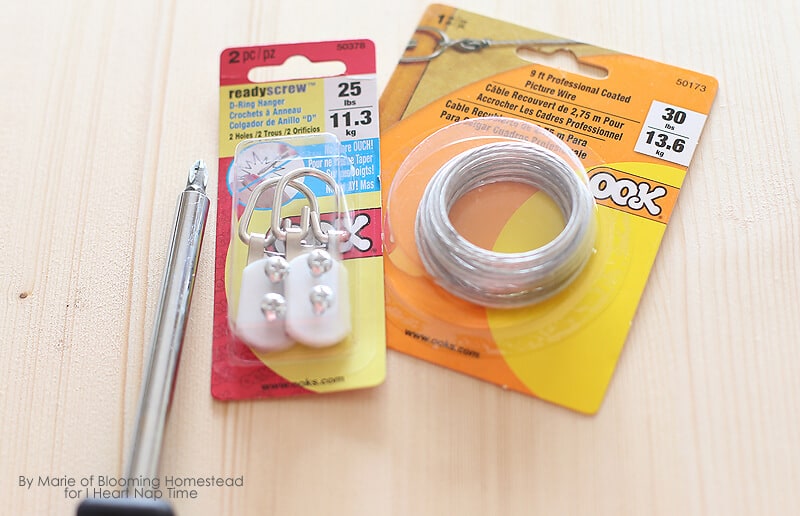 For a finishing touch, I hot glued 4 buttons at the 4 joining corners of the mirrors. You can use tacks or knobs, but I couldn't find any that were the size and style I wanted and these buttons worked perfectly!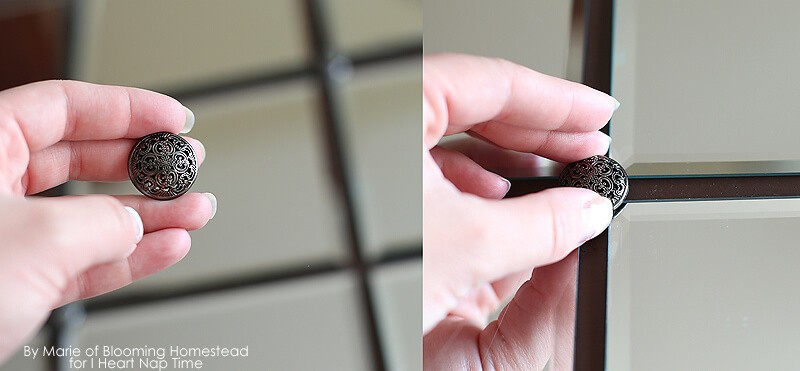 And that's it, a fabulous knock-off mirror at a fraction of the cost!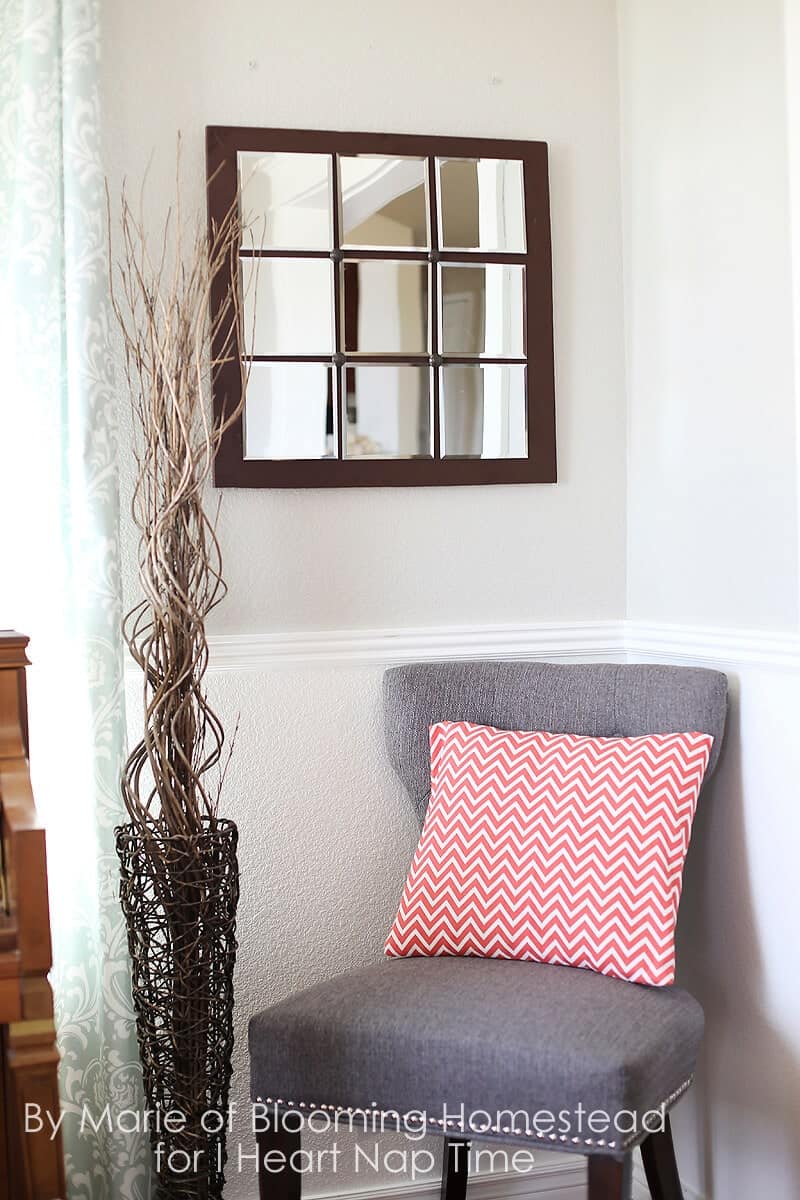 Interested in seeing more? Stop by Blooming Homestead to check out what I've been up to lately!