My daughter turned TWO at the beginning of June and I still can't believe it. She is growing up way too fast. She has so much personality and loves to dress up in all her big sisters tutu's. She is as girly as they come, but, but LOVES to explore and get dirty too. It's not uncommon to find her outside in a frilly dress digging in the mud and climbing up anything she can find. Love this little curly haired brown eyed girl!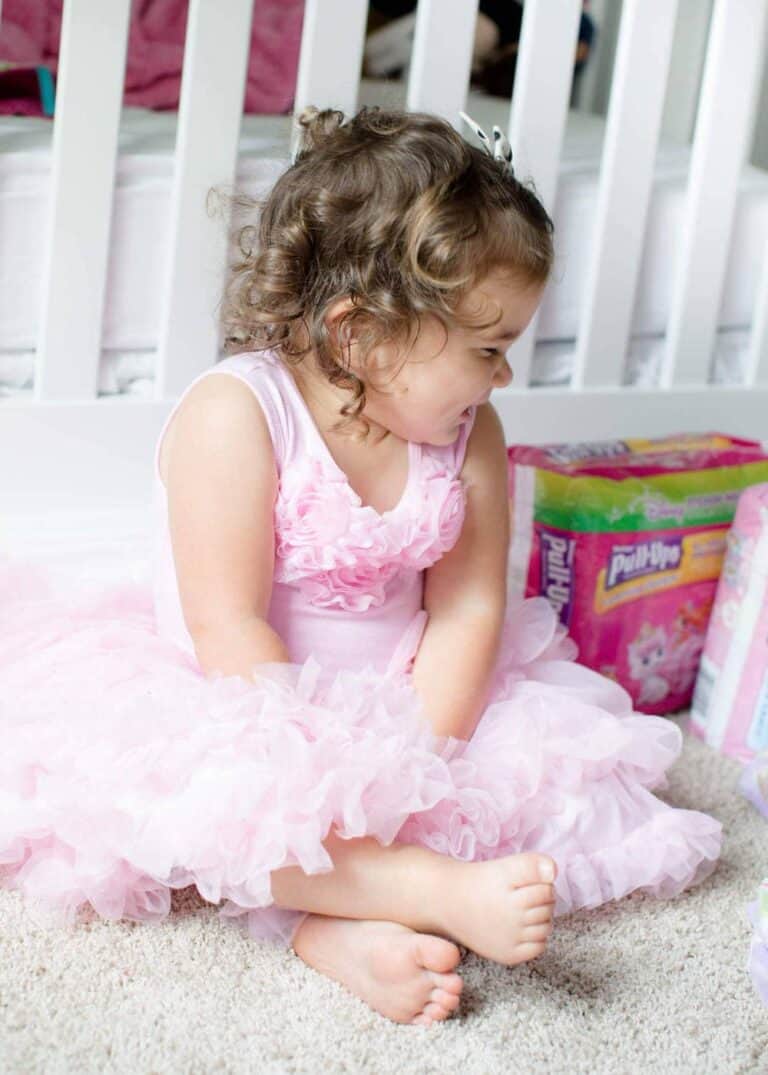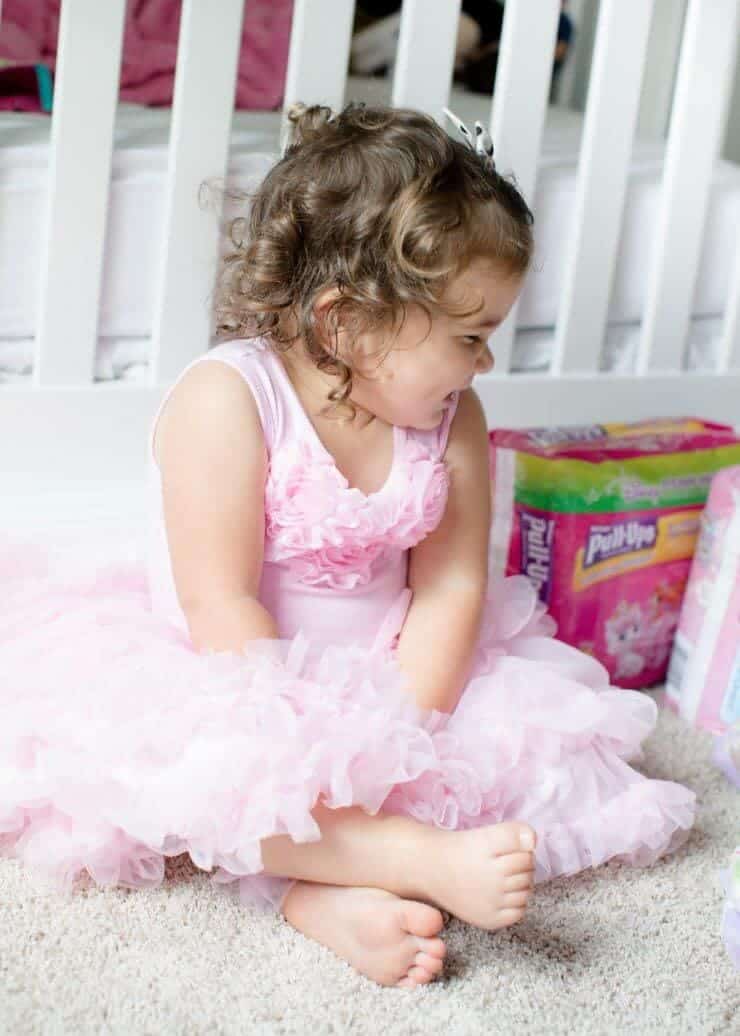 Over the past month, she has shown signs that she's ready to start potty training, so I thought I'd share some of my potty training tips that I found helpful with my older two, though what I've really learned is that every child is so different. I'd LOVE to hear your tips as well. This is such an important milestone for toddlers, and such a great opportunity for parents to work together with their children. It sounds daunting, but why not make it fun?
Tips to get started potty training
One of the best tips I was ever given was starting when YOUR child was ready. Every child is so different, so it's important to look for the clues below to know when they are ready:
pulling at a wet or dirty diaper
hiding to go to the bathroom
waking up with a dry diaper
telling you when they go potty
interest in siblings using the potty
My daughter has just about all of these signs (except for waking up with a dry diaper), so I think we are just about ready. I'd love to get her potty trained and ditch the diapers before baby #4 comes at the end of November, we're going to start as soon as we get back on routine.
This past week we got out the first package of Pull-Ups Training Pants and my daughter was SO excited to try them on! She started by putting them on her baby doll and then putting them over her diaper.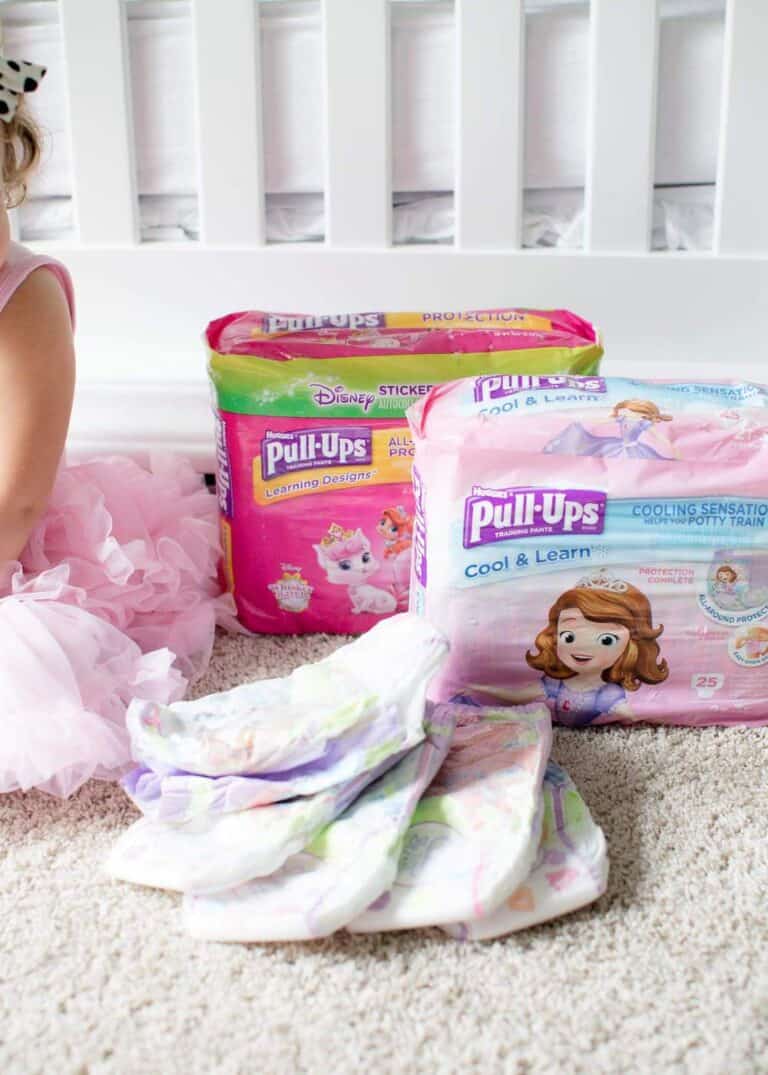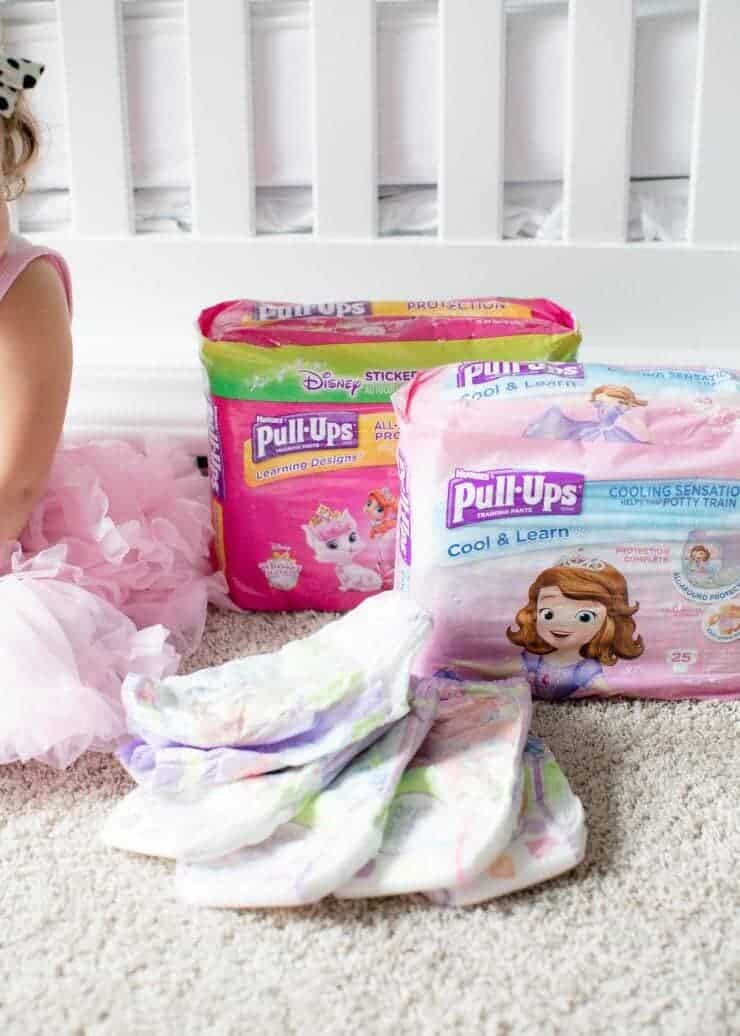 She is quite intrigued with them and I know she's so excited to start wearing them!
Pull-Ups Training Pants help your child recognize potty training as a significant milestone in their development by providing independence, teaching physical and cognitive skills, and offering a consistent representation to your child of their potty training journey. Pull-Ups is more than just a training pant – the website has tons of simple ways to make potty training easy and fun for parents and children to start together, with guidance on how to tailor the journey based on your little one's unique personality. In fact, 3 out of 4 moms prefer Pull-Ups © – with in-pack prizes, packaging, product and activities vs. Pampers © Easy Ups © .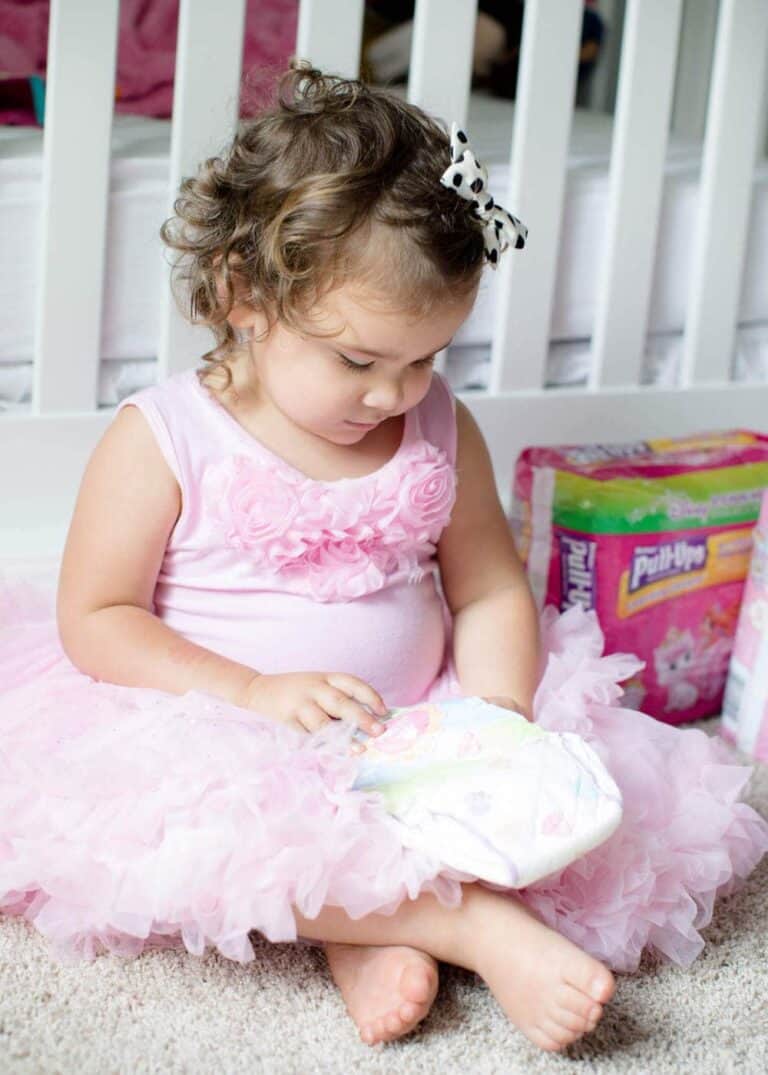 Supplies I use for potty training
When I started potty training my older two kids, I tried to keep these 5 supplies always on hand.
Training toilet or seat
Pull-Ups (of course)
Potty books and shows
Salty snacks and juice boxes
Potty reward chart (+ rewards)
It's also a good idea to always have back up clothes, Pull-Ups, wipes and bags for when leaving the house. There's bound to be some accidents those first few trips. If you expect the worst, it won't be that bad. Trust me, I've had the worst. I still remember shopping at the hardware store with my 2 toddlers and one of them going to the bathroom right on the floor. It was so embarrassing (at the time) when everyone was staring, but luckily we came prepared.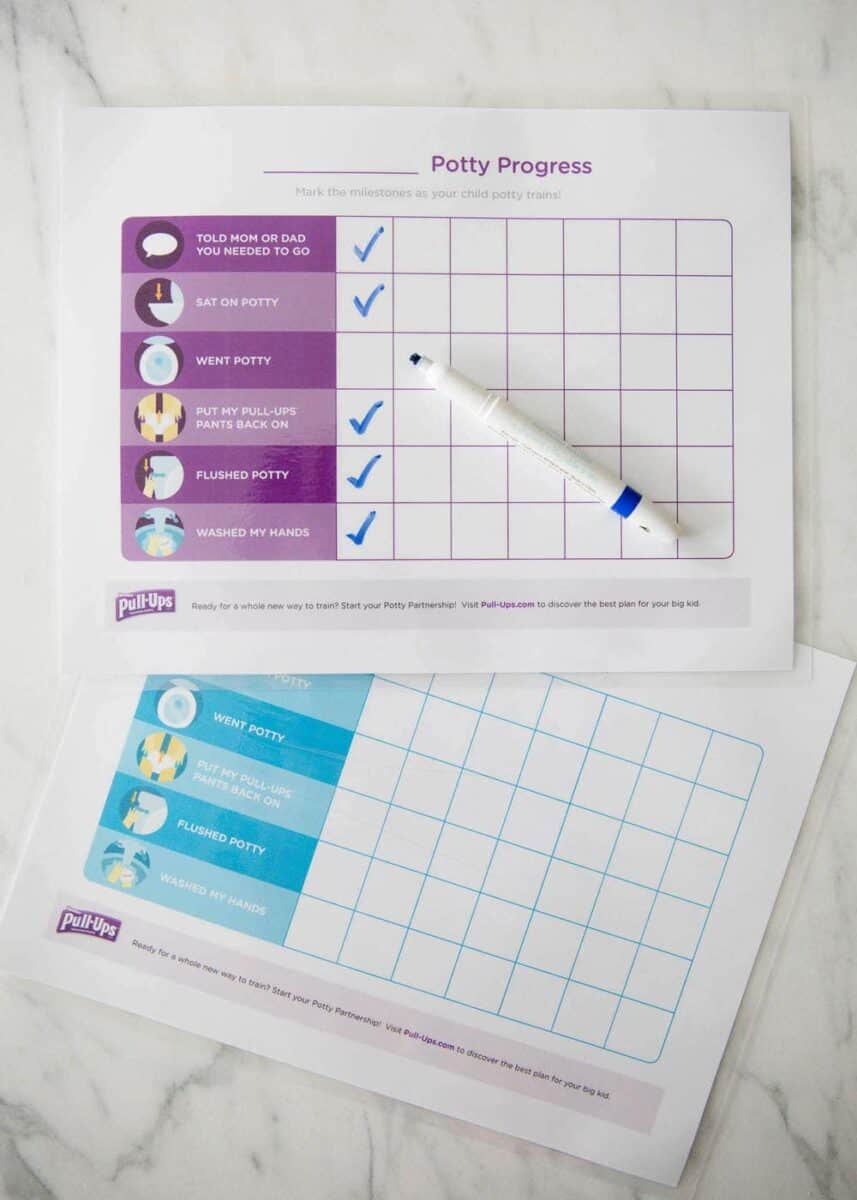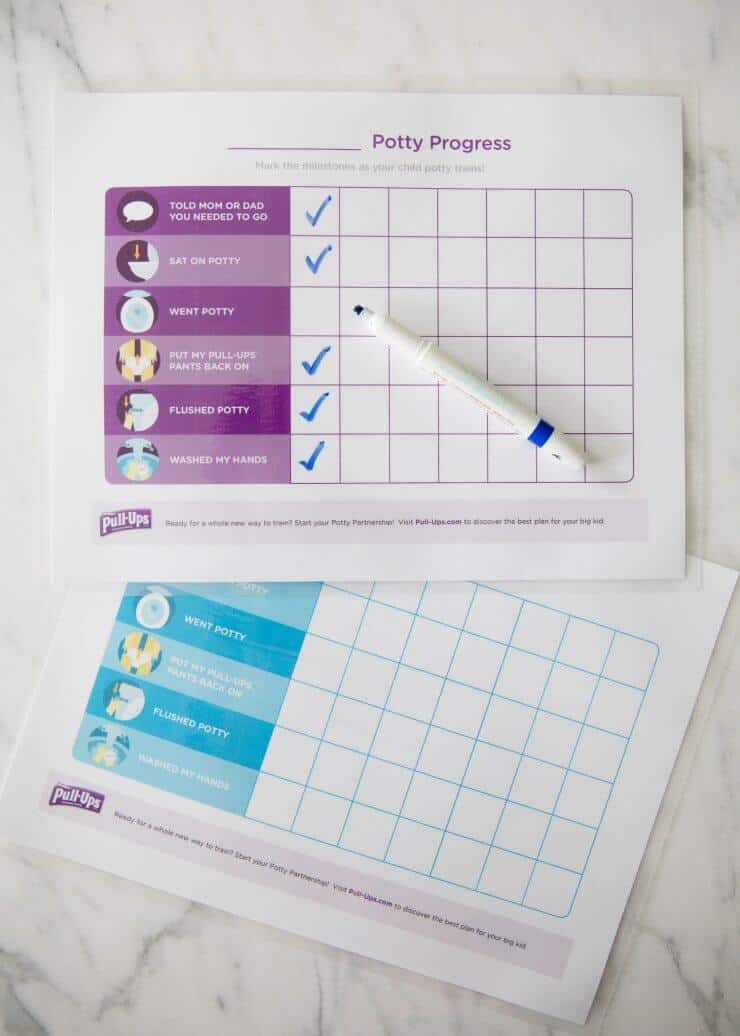 Here's the link to the free printable potty chart I printed out and laminated.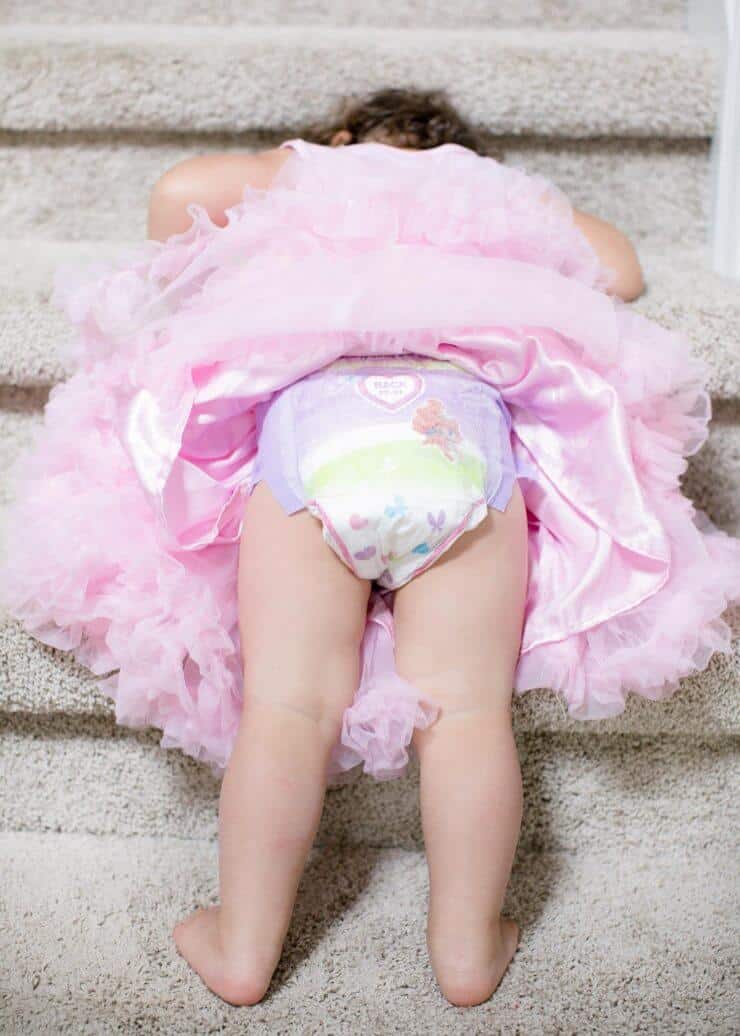 So let's hear it, what potty training tips do you have?
Psst – There is a Disney Contest going on you don't want to miss. All you need to do is share your Big Kid's Big Moments on Instagram or Twitter using the hashtag #DisneyAndPullUpsSweepstakes for a chance to win a vacation to Walt Disney World with your family, because who doesn't love Disney?
This post is sponsored by Pull-Ups Training Pants, however all opinions are my own. Thanks for supporting the brands that continue to support I Heart Naptime.