Jump to Recipe⌄
Slow Cooker Queso Blanco Dip
Queso Blanco Dip in the Slow Cooker… 5 minutes to prep and only 5 ingredients to make! This cheese dip is seriously the best ever!
One of my favorite appetizers to get when eating out is Queso blanco dip. I decided to make some at home over the weekend and it turned out amazing. After reading online that white american cheese (only found in the deli) is the way to go. I had experimented with other cheeses before and the white american cheese really is the way to go because it creates a super creamy dip and the green chilies gives this dip the perfect kick. This dip really isn't too spicy (my kids loved it), but if you don't like any spice, just add half the amount of green chilies and omit the jalapenos.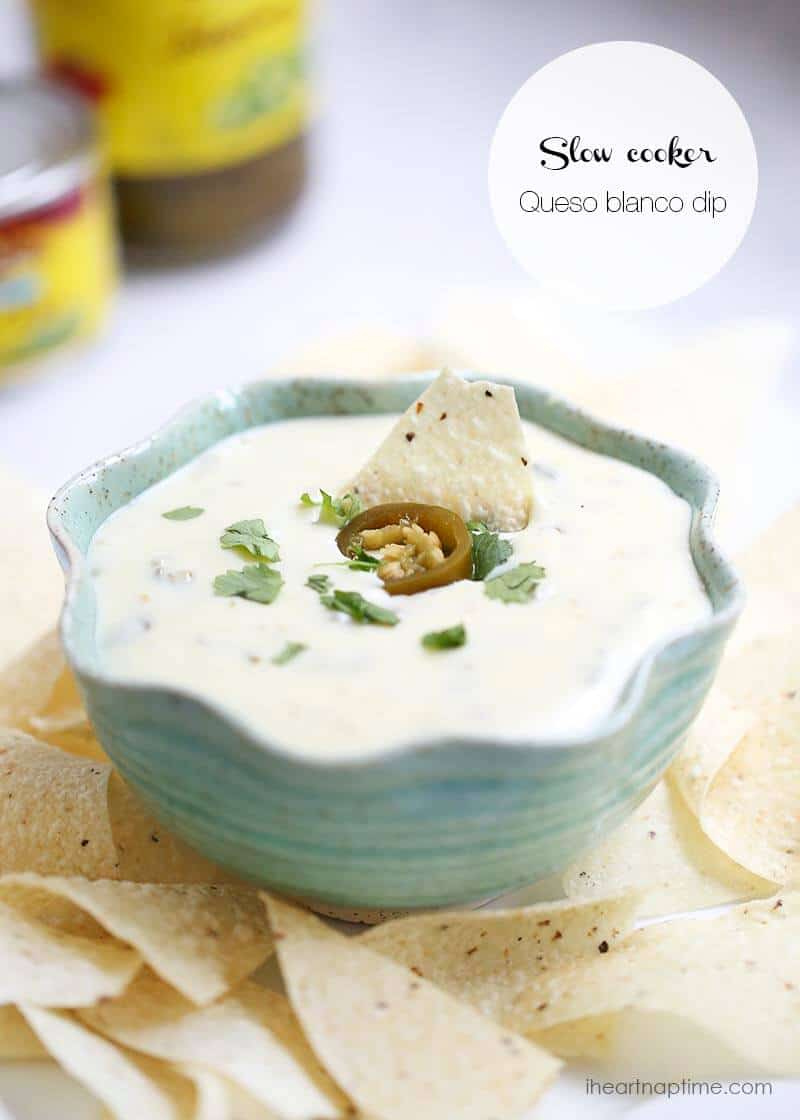 This is the perfect appetizer for game day too! The boys will love it. This dip also goes great with my guacamole and salsa too.  Yum!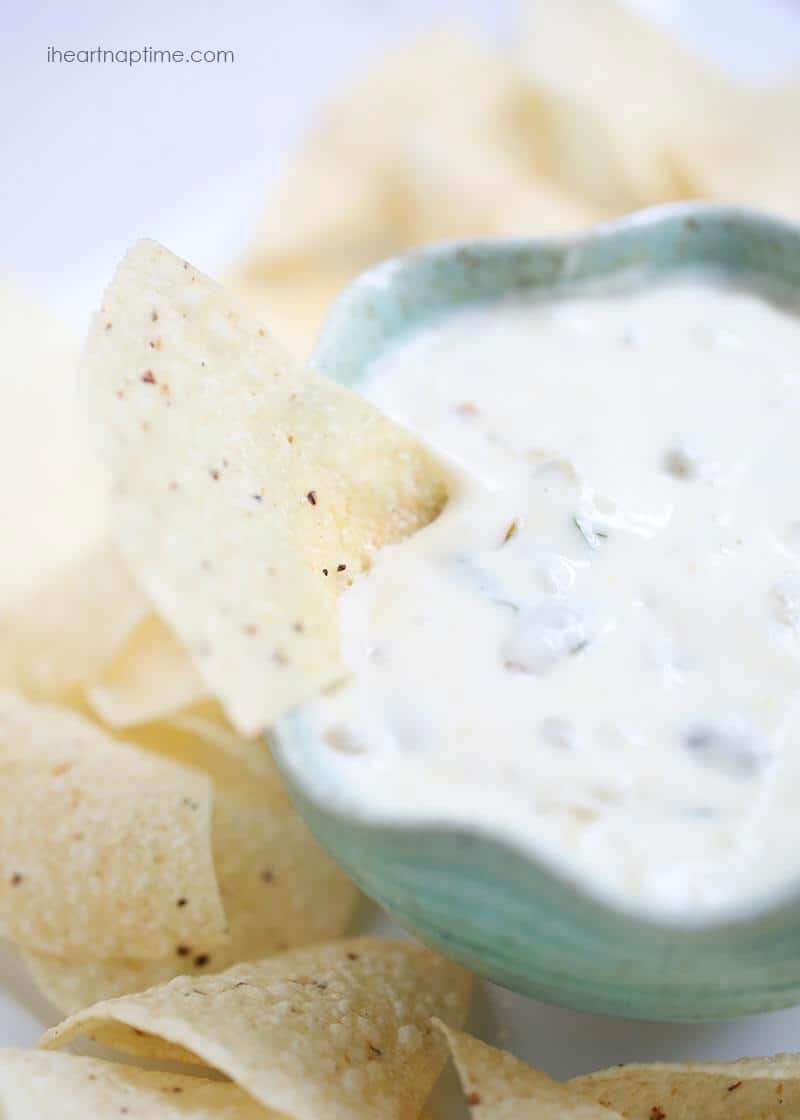 Slow Cooker Queso Blanco Dip Video
Slow Cooker Queso Dip Blanco Printable Recipe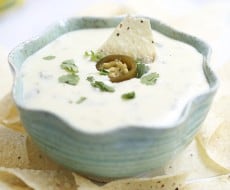 Queso blanco dip
Ingredients:
8 oz block regular cream cheese, cut into 1/2 inch cubes
1 lb white american cheese, cut into 1/2 inch cubes (found in deli)
1 Tablespoon salted butter
1 (4oz can) Old El Paso Green Chiles
2 Tablespoons cilantro, chopped fine (optional)
1 Tablespoon Old El Paso jalepenos, minced fine (optional)
3-4 Tablespoons milk
2-3 Tablespoons water
Directions:
In a slow cooker combine the cream cheese, american cheese, butter, green chiles and jalepenos. Cook on high for 30 minutes. Stir the mixture until well combined and then add a Tablespoon of milk and water at a time until you reach the desired consistency. Cook for another 15-20 minutes, or until the cheese is completely melted and combined.
Keep cheese dip in the slow cooker on the warm setting until ready to serve.
Store in the refrigerator in an air tight container. To warm: place in the microwave with 1 teaspoon of water for 30 seconds. Stir and add another teaspoon of water if needed. Heat by 30 second increments until hot.
All images and text ©
This dip really is so easy to make. Just dump it all in the slow cooker and let it do all the work for you! The cream cheese and american cheese create the creamiest dip ever , and the Old El Paso green chiles and jalepenos add the perfect flavor. Yum!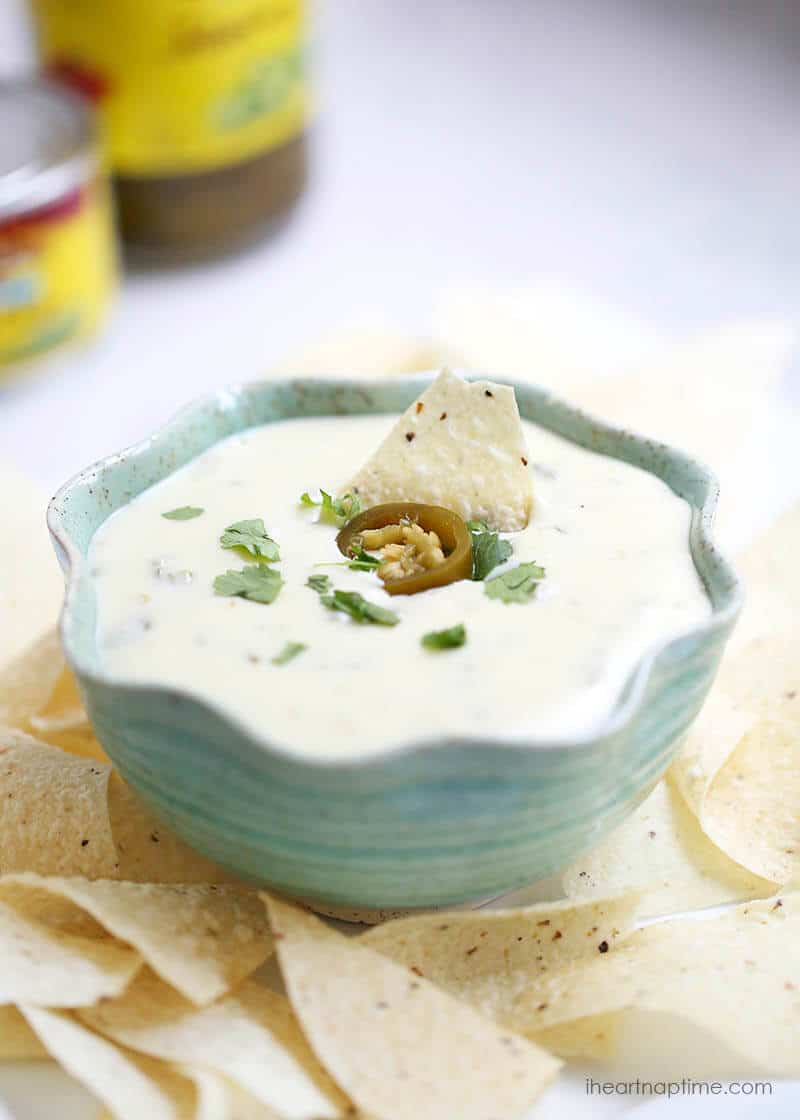 This post was brought to you by Old El Paso. All opinions are 100% my own. Find out more about their products here or connect with them on Facebook.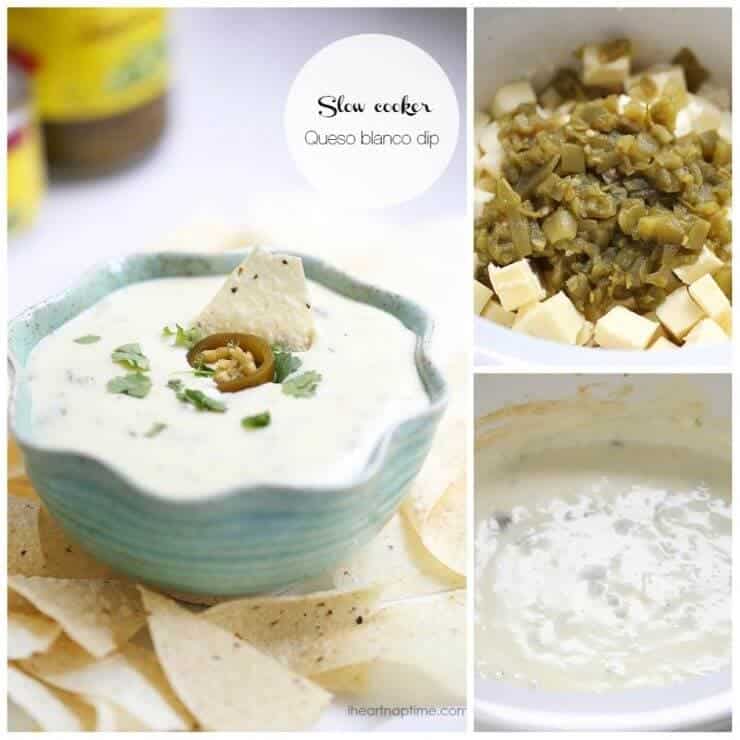 Looking for more of our most popular posts? You'll love these too:
Crock pot grape jelly & BBQ meatballs – only 3 ingredients!
50 Delicious Slow Cooker Recipes