Rainbow Dipped Ice Cream Cones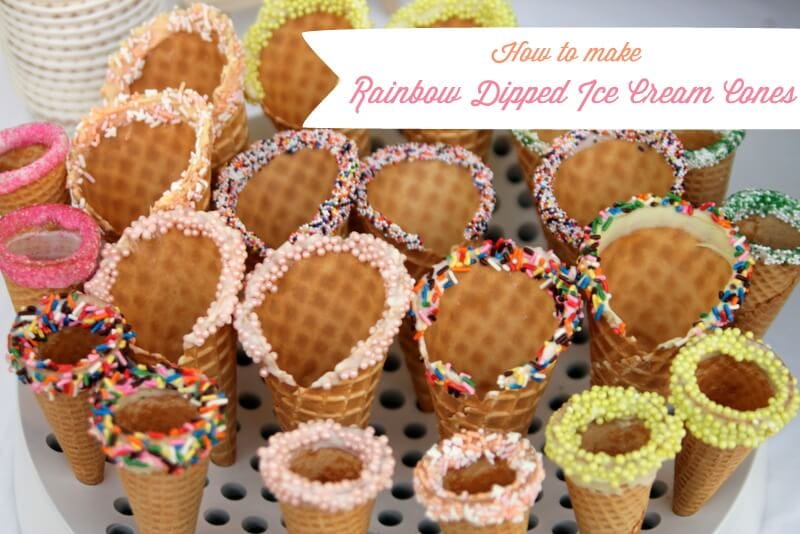 Hello I Heart Nap Time friends! I am Kirstin, half of the sister team that blogs at kojodesigns and Shiny Happy Sprinkles, and I'm thrilled to be here today sharing a tutorial for making sprinkle-dipped ice cream cones (perfect for Ice Cream Parties, Sprinkle parties and backyard barbeques alike)!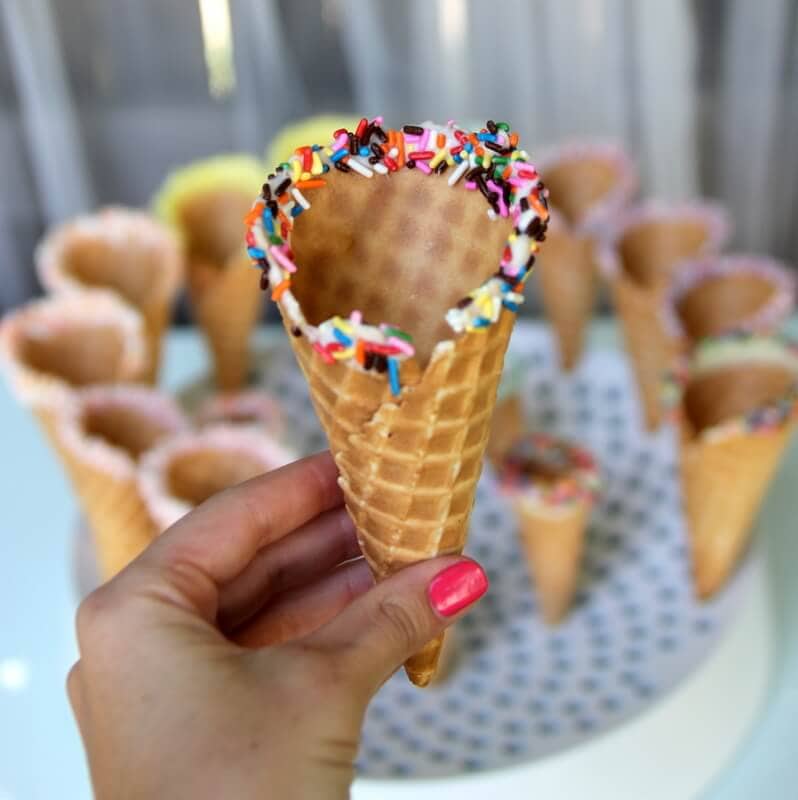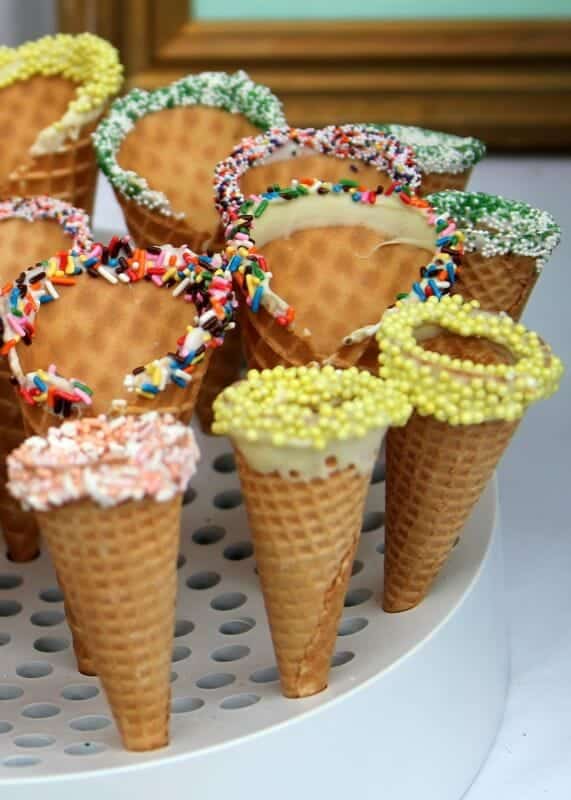 To make a rainbow of waffle cones dipped in sprinkles, you'll need waffle cones, white chocolate bark (or white chocolate melts), gel food coloring and a buffet of sprinkles.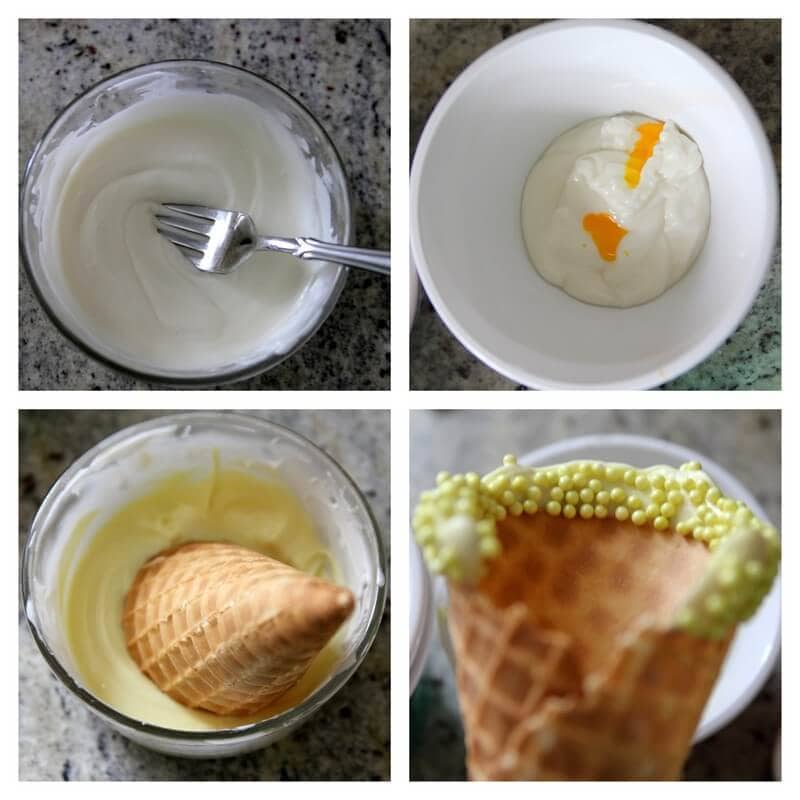 Melt the chocolate bark according to the package directions. Then add gel food coloring and mix well. Next, dip the top edge of the waffle cone into the melted chocolate. Let any excess drip off back into the bowl. Then place the dipped cone in a bowl of sprinkles, shaking off the excess.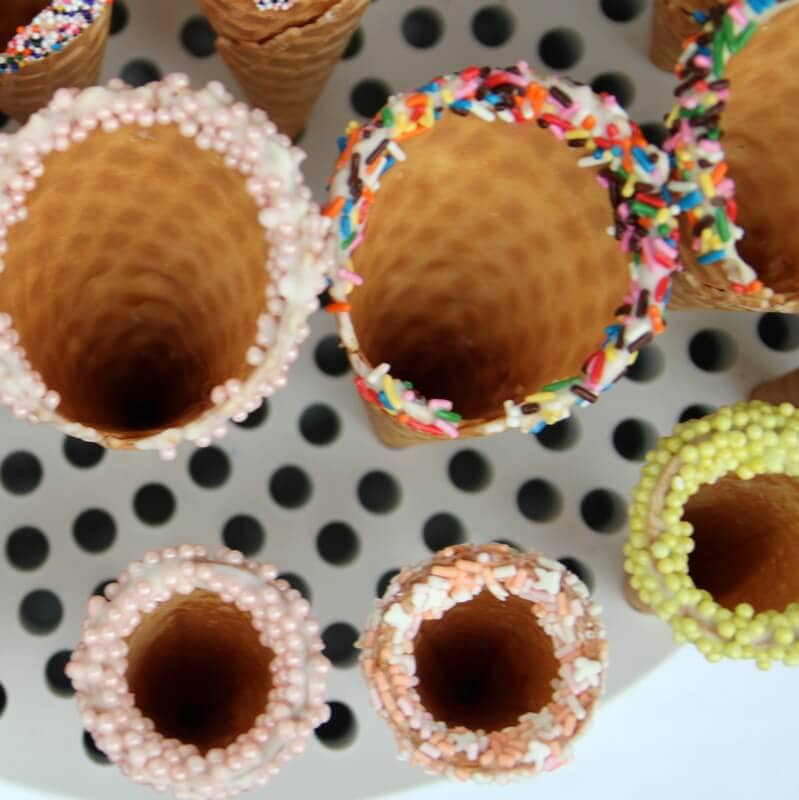 Repeat with all different kinds of sprinkles.

MY OTHER RECIPES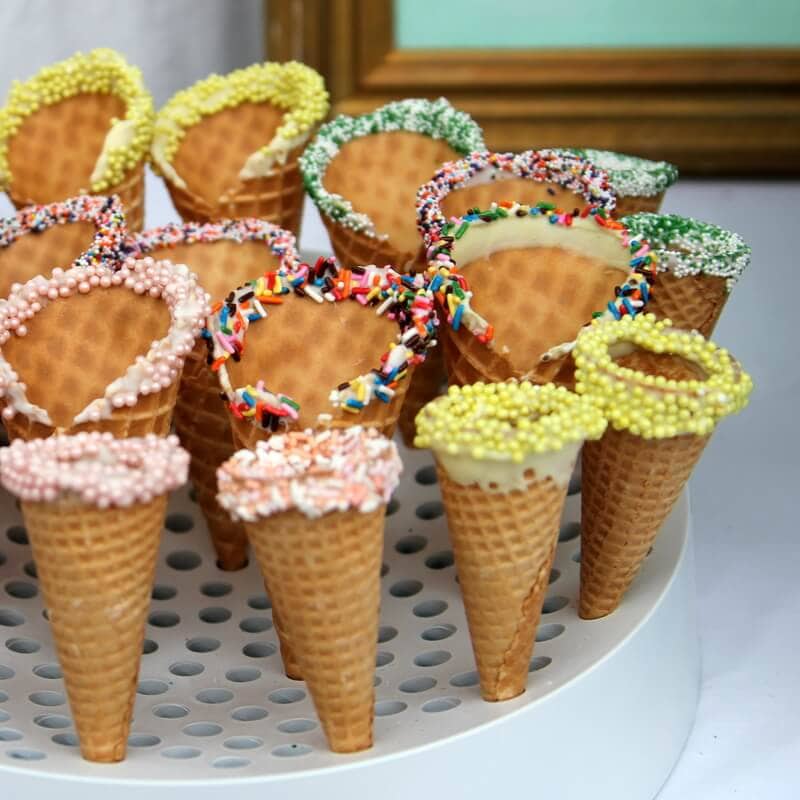 You're done- and ready to make already-fabulous ice cream a little bit more colorful and sprinkle-y!
Thanks again for having us Jamielynn! I Heart Naptime friends, we'd love for you to stop by Shiny Happy Sprinkles (or kojodesigns!) anytime. If you're putting together an Ice Cream Party, this pre-scooped ice cream tutorial or this homemade caramel sauce recipe are a great place to start. This white fringed backdrop would also be a fabulous addition to any summer soiree. Throw in a cake stand full of the World's Best Sugar Cookies and your fete is nearly complete!
Join in! Leave a comment!
Comments