Refinishing a chair {before & after}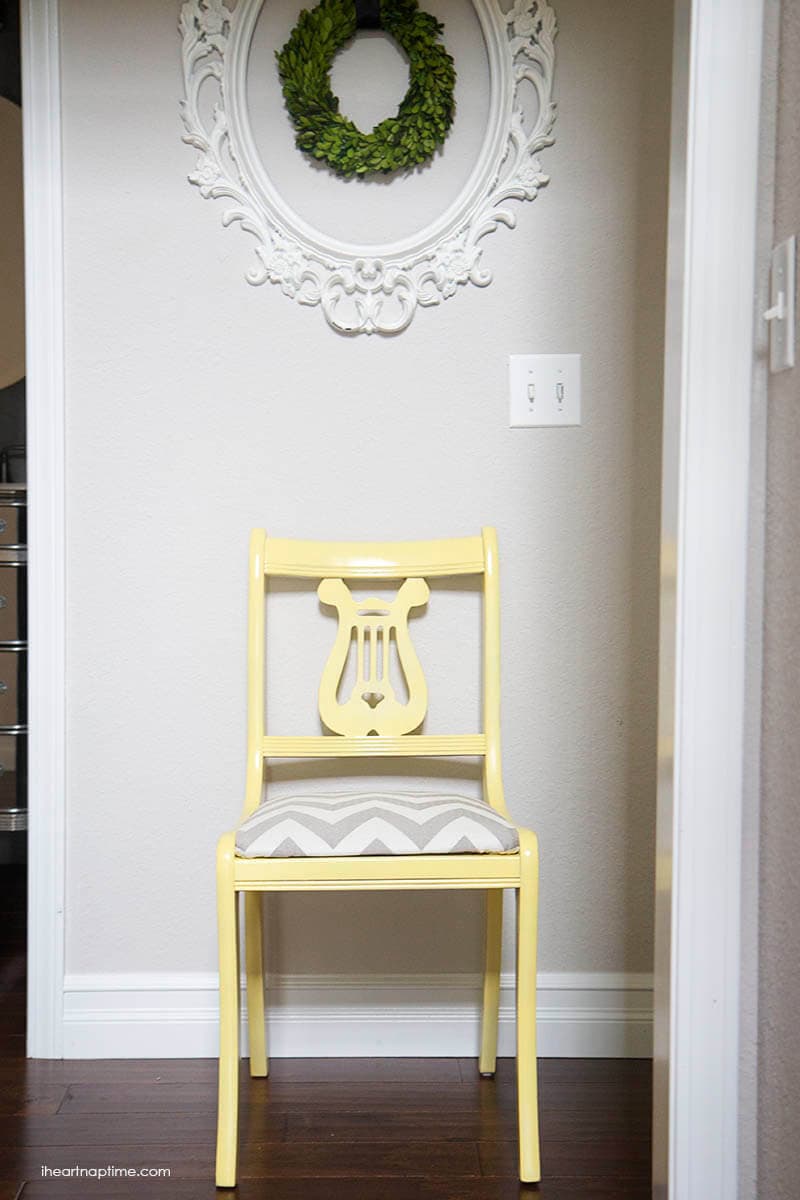 I thought it would be super fun to take this chair I reupholstered last year (that was in dire need of a makeover)and paint it BRIGHT YELLOW. )
Here's a quick tutorial on how I did it. First you'll want to sand down the wood and then wipe it down. Next you'll want to prime the base of the chair. After that spray on 2 coats of yellow spray paint, allowing it to dry in between each coat. Then for recovering the fabric, all I did was staple right over the existing fabric. I promise, anyone can do this, once you've found the right chair. For a complete guide follow this tutorial HERE.

MY OTHER RECIPES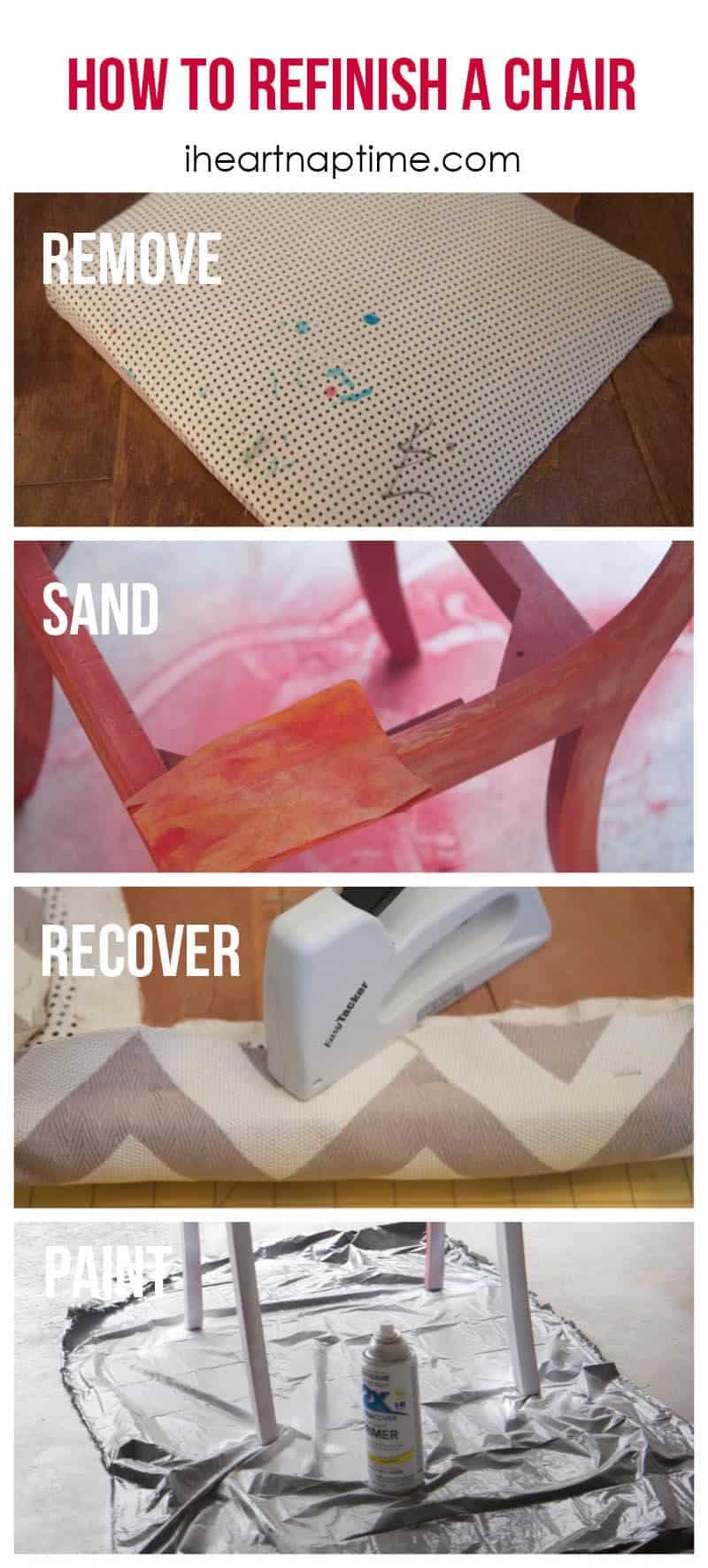 I love the end result! The yellow is so much fun! I should have taken a REAL before picture, but I forgot. So this is what it looked like a couple of years ago. Obviously you can tell the seat got it's fair share of love (thanks to my 2 year old -winks) from the pic above. The yellow is bright and fresh and absolutely lovely. I used Krylon's 'Bright Idea' yellow in case any of you are wondering. Also, the fabric is the chevon chic HGTV home fabric from Jo-Ann Craft Store. For more tips on how to reupholster a chair click here.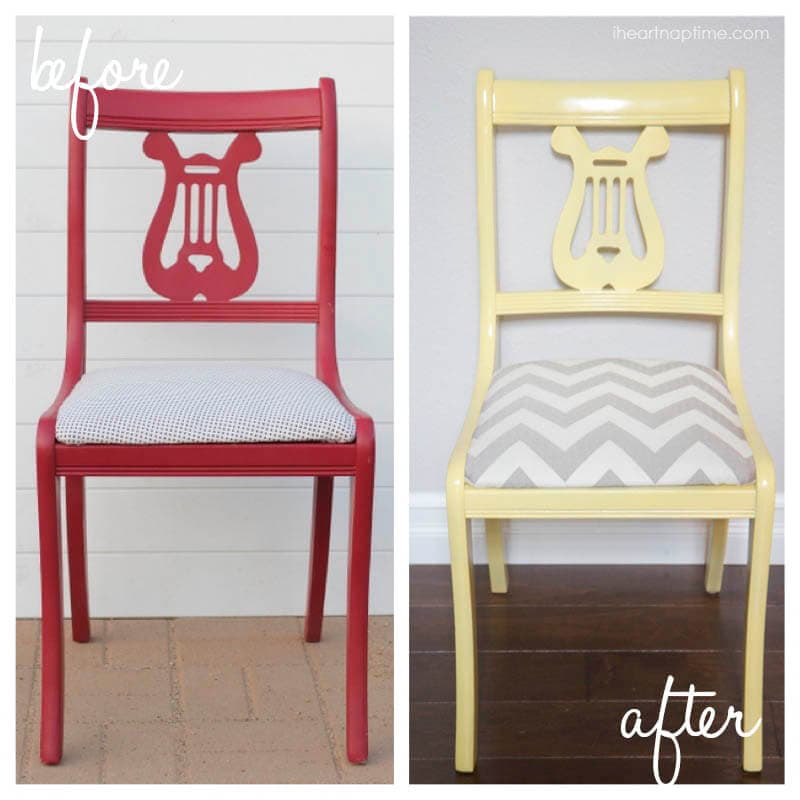 So what do you think?