Robins Egg Blue Magnetic Chalk board!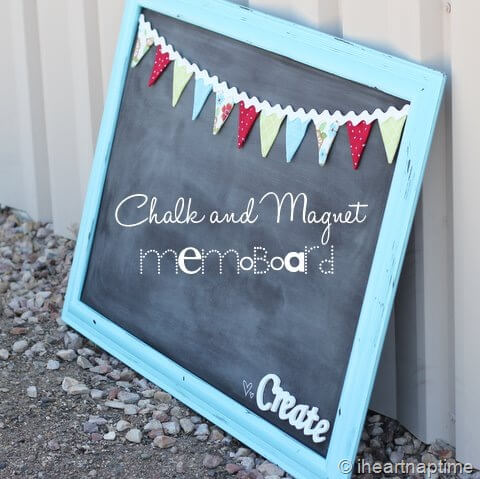 So I have to admit this is my first chalk board project ever! wahoo! I know there are a million chalk board makeovers out there, so obviously this is not a new technique, but I have to say I'm really loving it! I think I took a fun twist on the trend. Take a look…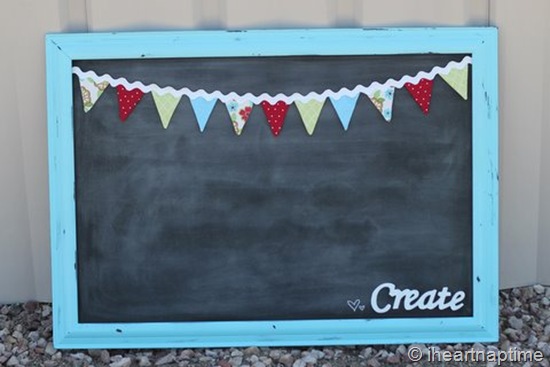 Bright colors make me happy! :)

MY OTHER RECIPES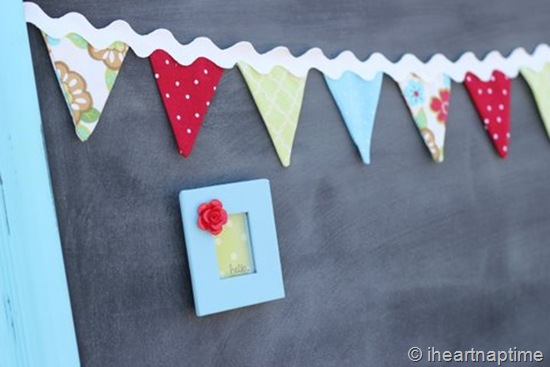 Here's the before. Remember when I re-did this bulletin board the first time around?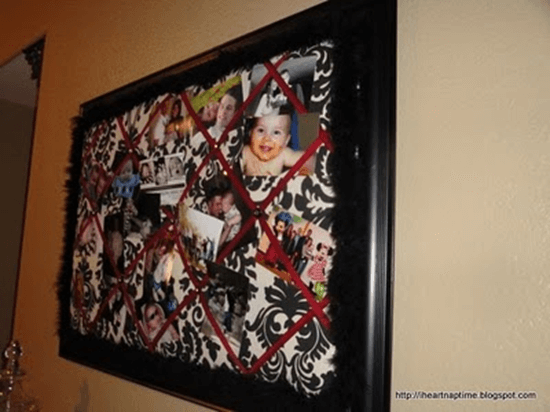 If you know me I love black and white. It's just so classy! I don't own a piece of brown furniture and don't know if I ever will. It looks beautiful, I just love black and white. The first year I was married my entire house consisted of black, white and red. It was a little much. But during that year I loved it. haha. Now my style has evolved and I STILL love black and white, but I have been trying to throw in a little more color over the last 2 years. My accent colors have been the robin eggs blue and lime green. It compliments the red quite nicely. And you know what.. I really haven't bought much besides SPRAY PAINT. Spray paint is such a quick, easy and CHEAP fix!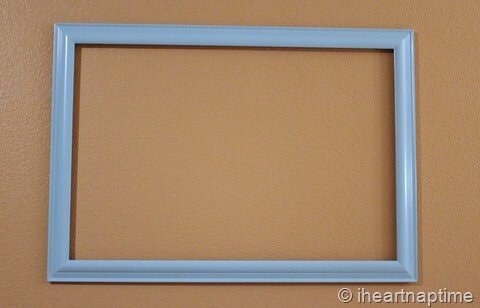 So the first thing I did was spray paint it blue! Then I decided it would be fun to make it a chalkboard AND magnet board. I still wanted it to be my bulletin board after all.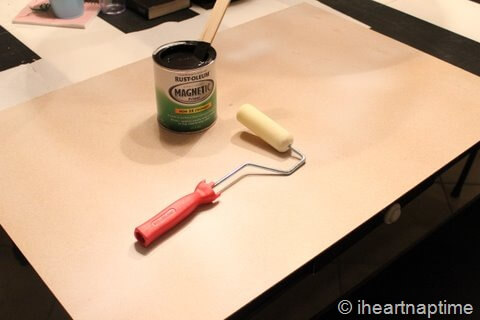 I found some scrap wood in our garage ( you should see the "pile") from our board and batten project. I took it to HD and they were kind enough to cut it down to the right size for me.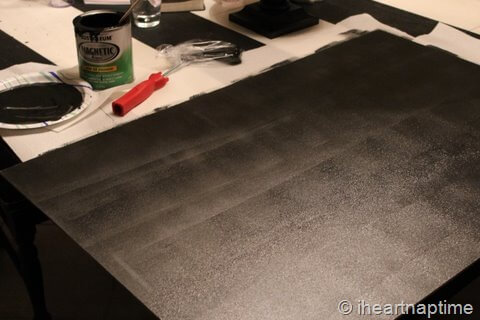 Then I painted 3 coats with a roller brush. Honestly I probably should of done 4 coats. It's still not as strong as I'd like it to be. Maybe it's just not the best paint. If I were to re-do this project I would have used galvanized metal instead of wood… but it's not super cheap! Maybe I'll just buy some "extra-strength" magnets.
Okay back to the tutorial, haha. After the magnet paint is on you'll want to lightly sand the board so it's not coarse. Then give it 3 coats of chalkboard paint. I used the spray paint for this and it worked great!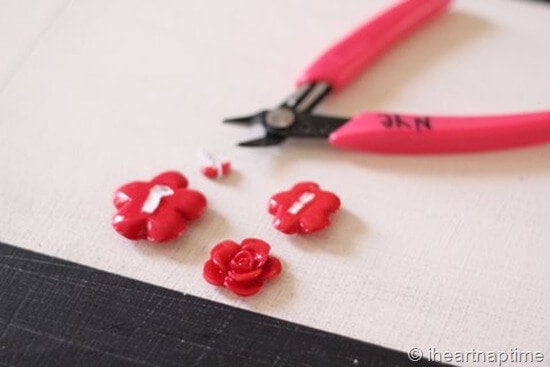 Then for the magnets I used these cute buttons found at Jo-Ann's. I used my button shank to remove the shank and glued it to a small magnet.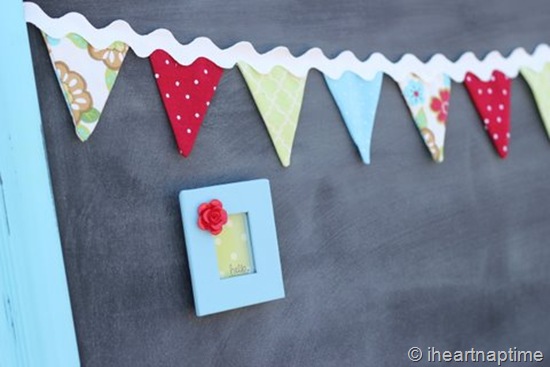 How cute is that?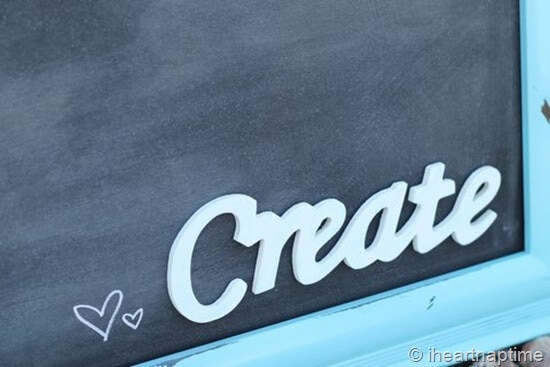 I also added this create sign I painted white as well. I think it adds the perfect touch.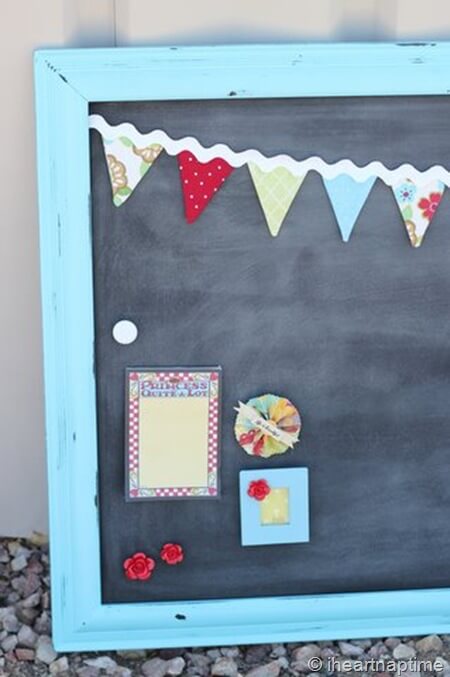 Don't worry the banner tutorial is coming next week! :)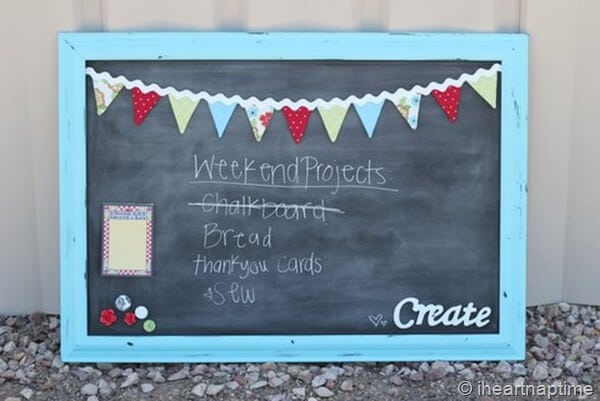 Loving the blue for a change. It just makes me happy looking at it.
So do you like it?! I'd love for you to share it if you do.
Happy *almost* Friday!
**UPDATE: Click here to find out how to make bunting**