Ruffled Zipper Pouch – a fun accessory to hold all of your essentials or everyday items neatly in your purse.
Between my purse and my diaper bag, I am always in need of keeping things more organized. I have a tendency to have to take everything out of my bag just to find that last piece of candy to calm down my toddler in the store, or the few dollar bills I know I put in my purse for a quick drive thru stop.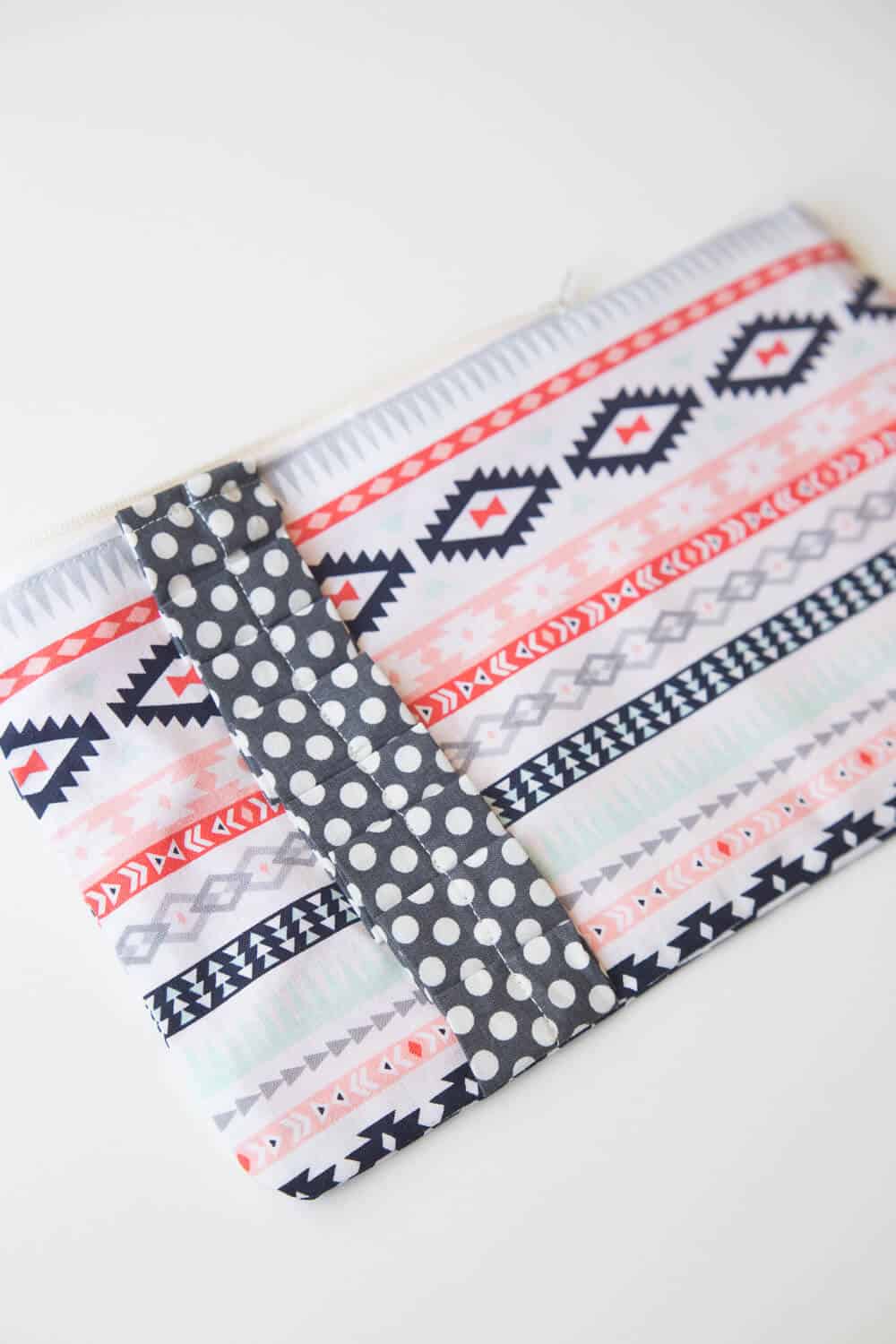 My solution… this little ruffled zipper pouch. It's the perfect little pouch to carry candy, change, diapers, receipts, coupons, or just whatever you need to place in it. This zipper pouch is a basic pouch tutorial with a touch of pretty :)
Feel free to adjust the measurements to whatever size you would like to make the bag. You can make it larger, smaller, taller or wider.
Supplies:
(4) 7 inch x 11 inch fabric pieces. Two should be the main fabric and the other two should be the lining fabric
(2) 6 1/2  inch x 11 inch felt or batting pieces, optional
(1) 30 inch x 2 inch piece of fabric for the ruffle, optional ( just make this 3 times the length of your main piece)
Sewing Machine
Hot Iron
12 inch zipper, or larger
DIRECTIONS:
Begin by folding your ruffle fabric piece in half, pretty sides touching. Sew with a 1/2 inch seam allowance. Turn right side out. You should have now have a long large tube.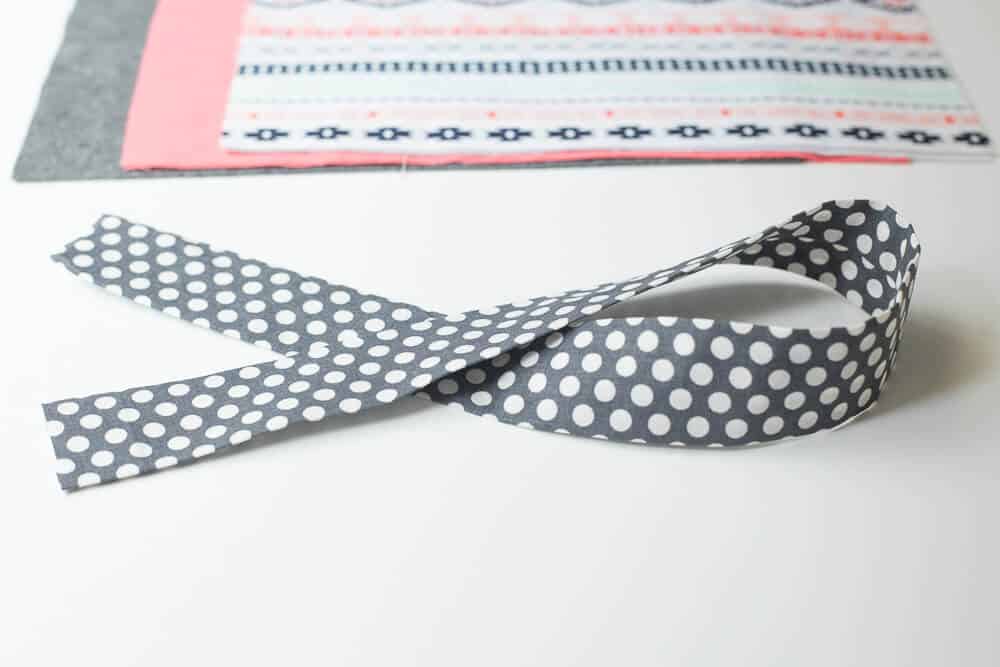 Determine where you want your ruffle on your main piece of fabric. Fold accordion style on your fabric and pin in place.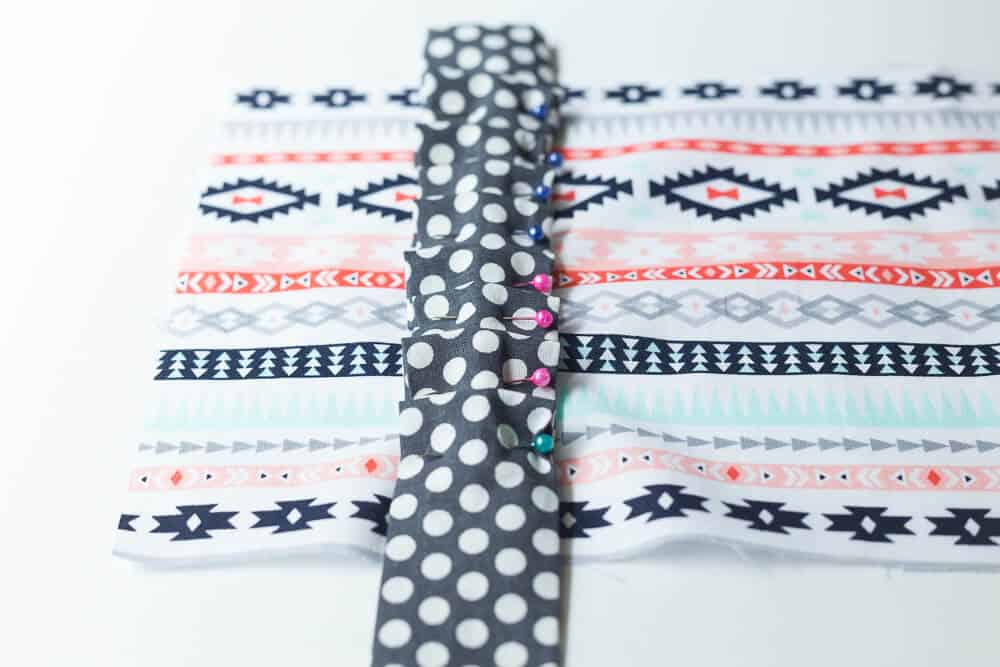 Sew down the middle of your ruffle, removing the pins as you go along.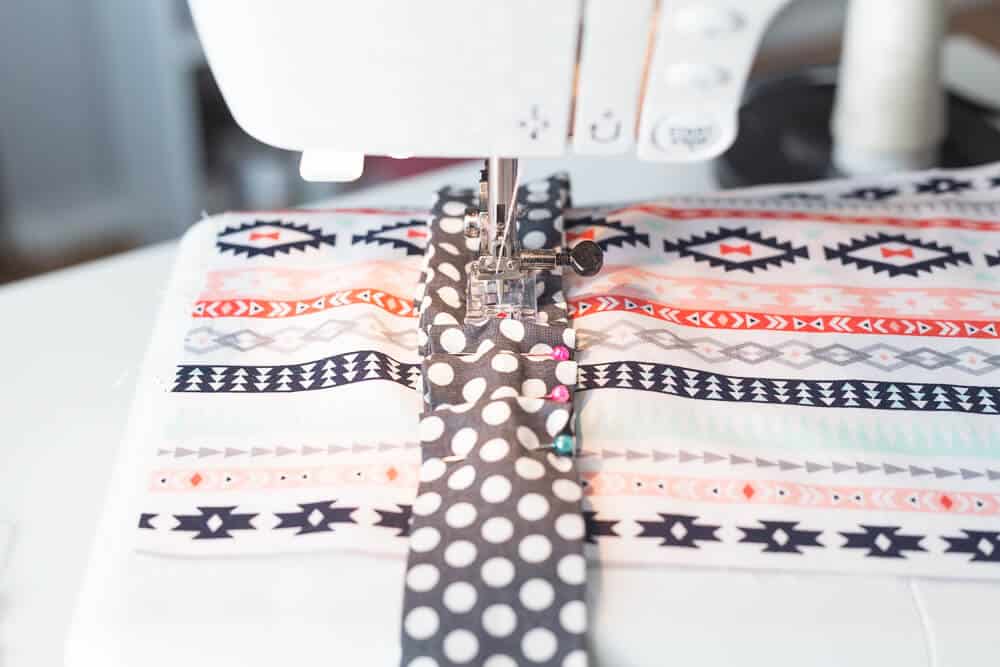 Fold over the top edge of both your main piece fabrics and lining fabrics by 1/2 inch and press with a hot iron.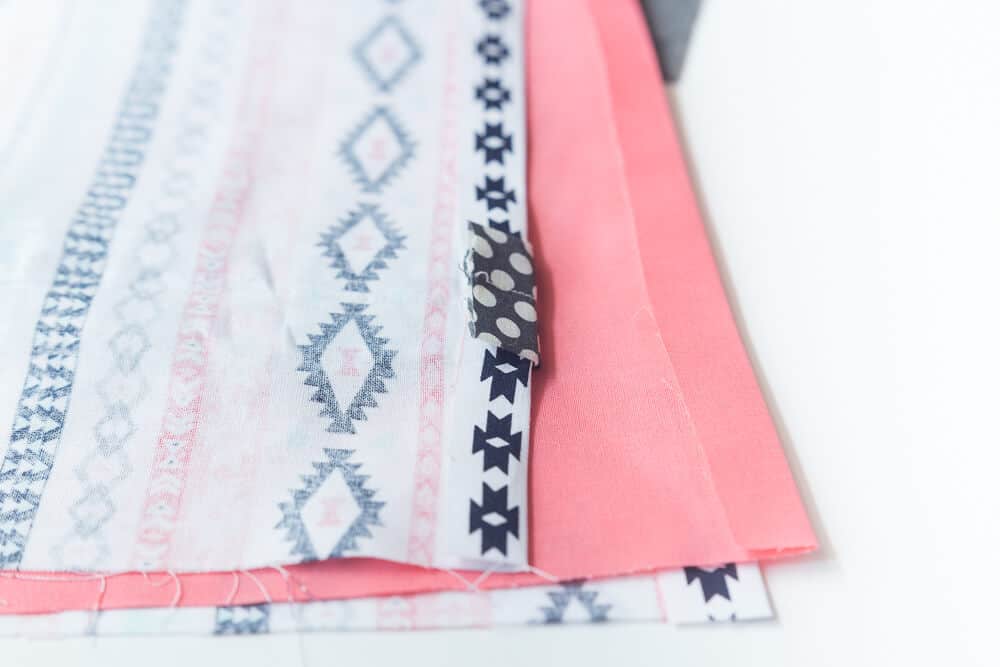 With your zipper facing you, place your main fabric piece on top of the zipper and your lining fabric at the back of the zipper. The ugly sides of the fabric should be touching each other. I didn't add batting to mine but if you decided to add batting it should be sandwiched between the top part of the zipper and the back of the main piece of fabric. Pin in place and repeat with the other side.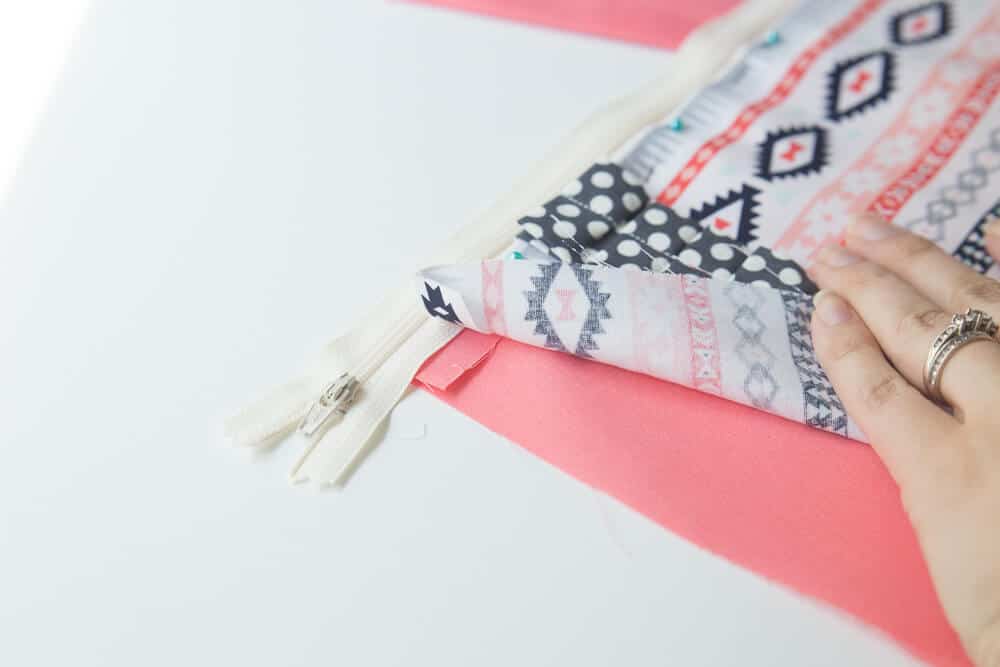 Once you have pinned your fabric in place slowly sew as close to the edge as possible. If necessary stop sewing and make sure you are sewing through all layers as you go.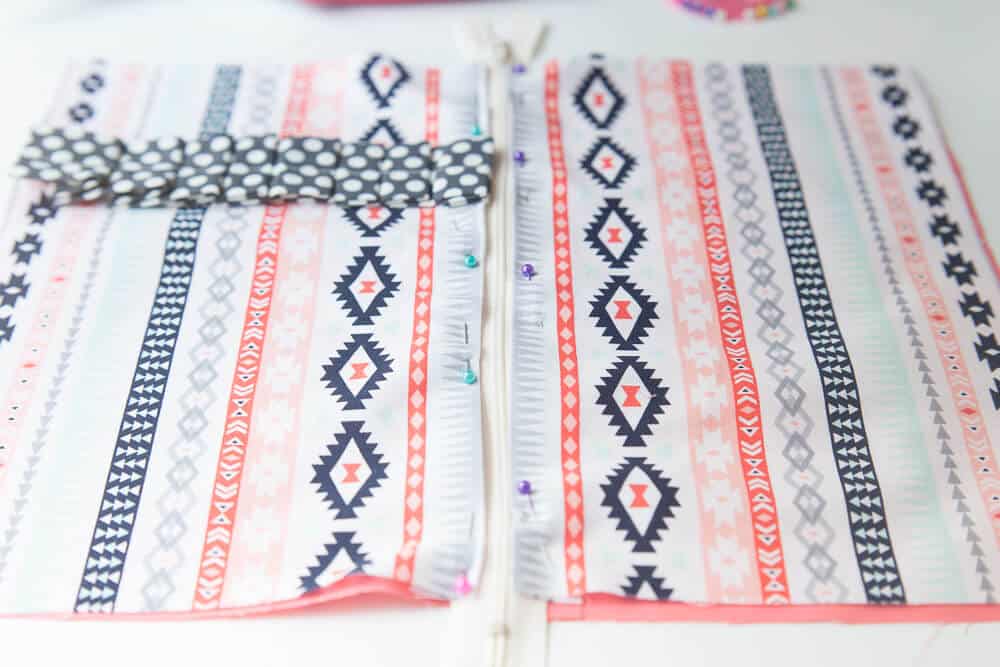 Once you have sewn all the layers to the zipper you will want to unzip your layers half way. This will help when turning later on.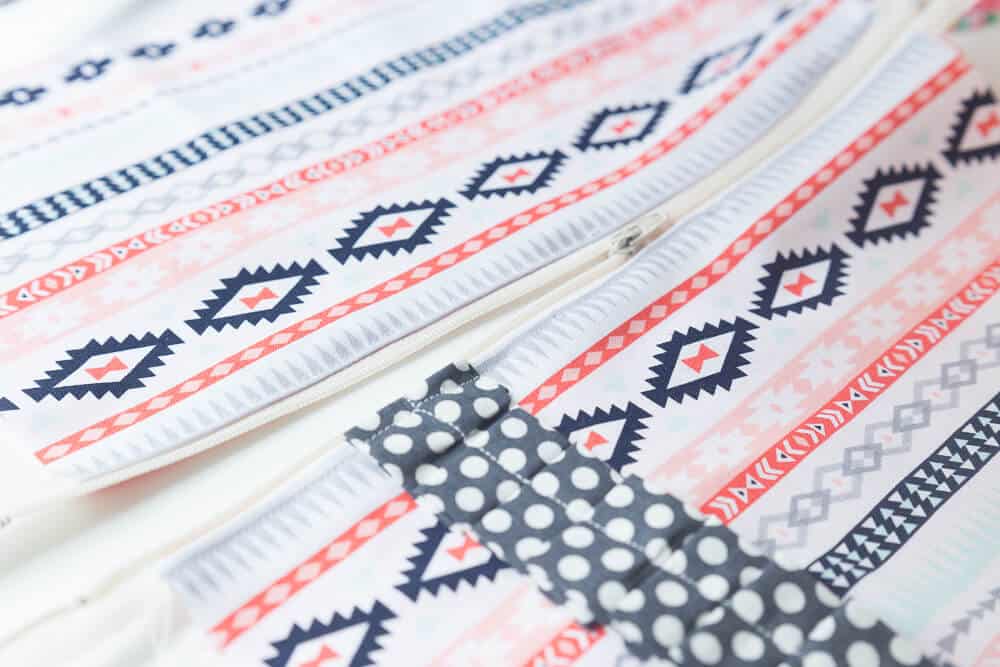 Lay both main fabric pieces and lining pieces together, pretty sides touching, and pin in place. Sew around all the edges making sure to leave a 4 inch gap in your lining.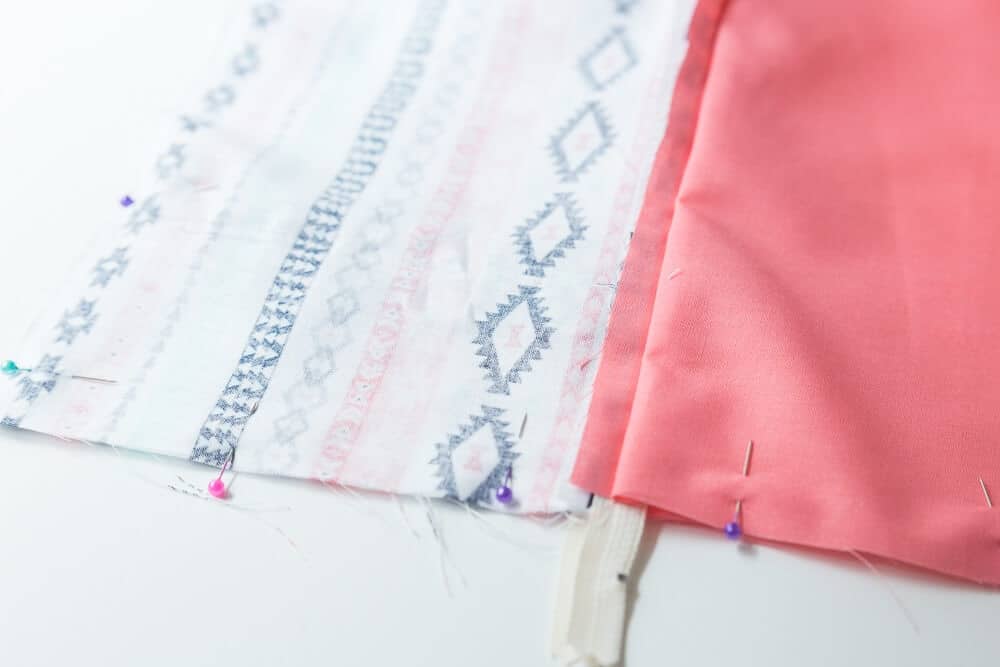 Turn your bag right side out. Pull out the lining and sew the gap closed. I like to just sew around the whole bottom of the lining.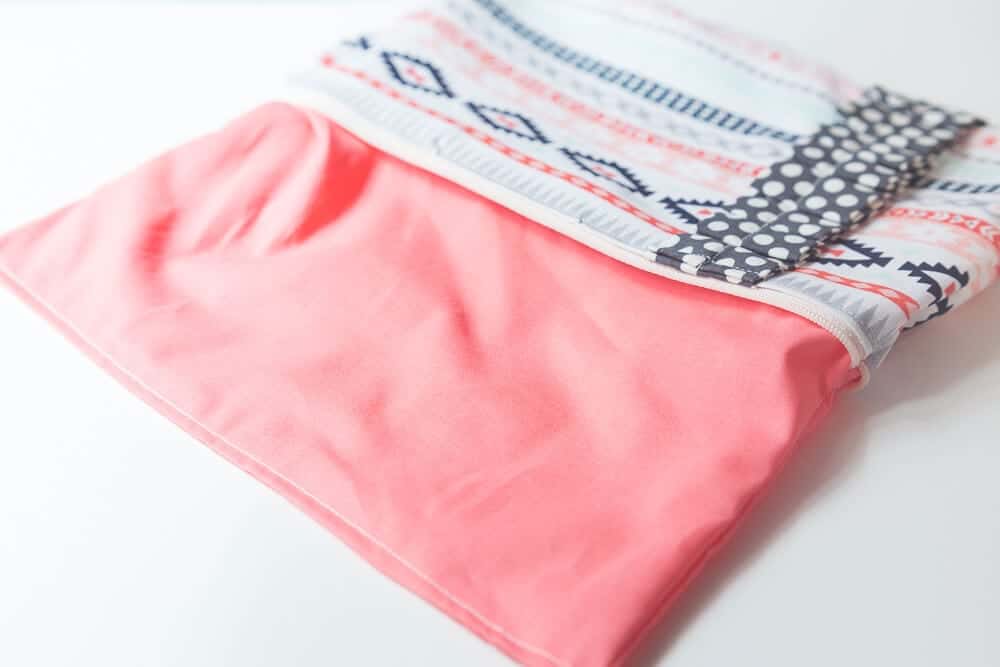 Insert lining into the bag and voila! you have an adorable bag that can hold all your essentials in one pretty place! :)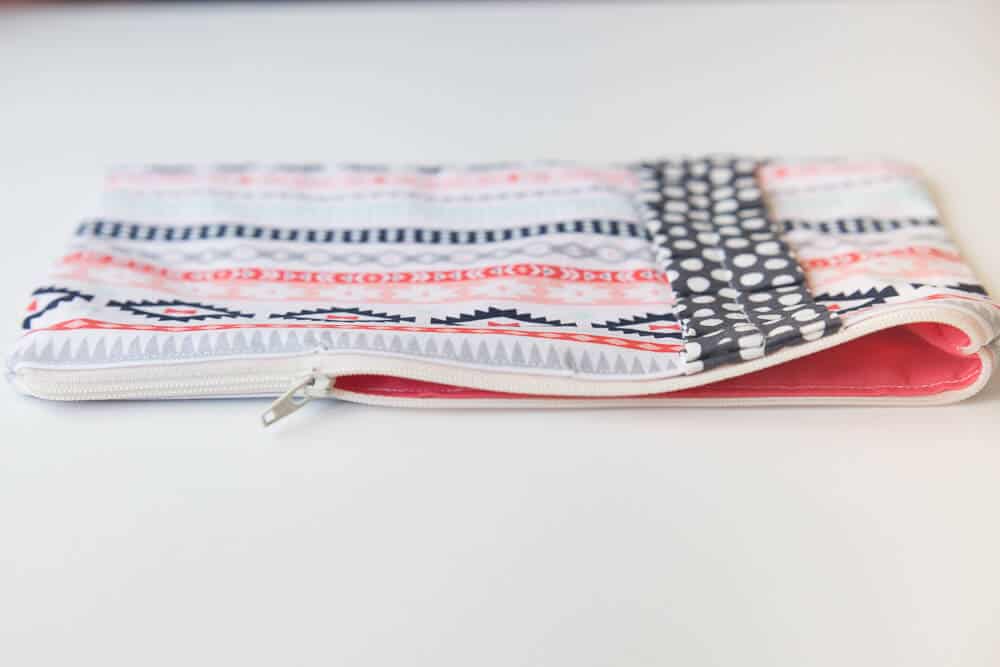 Thanks, Katie!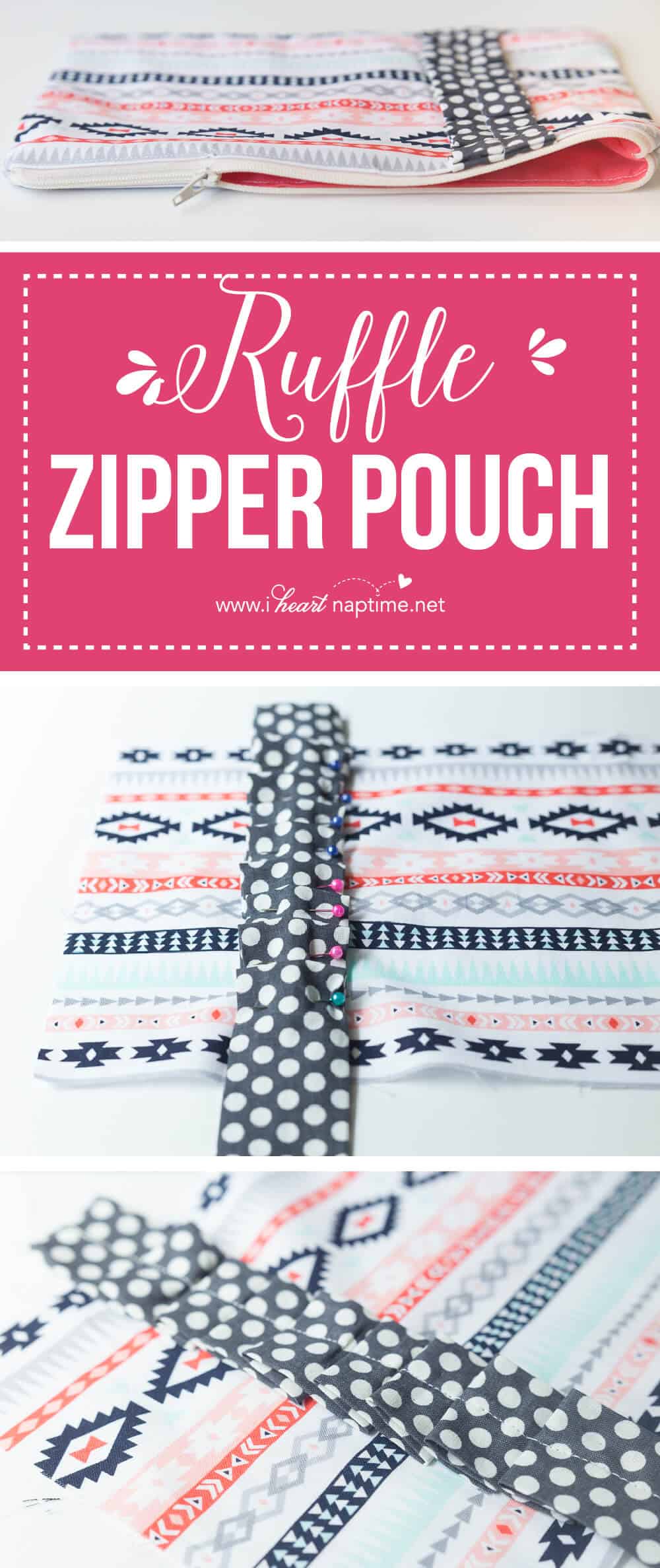 If you love this easy and functional DIY, you'll enjoy these too!