Rustic Glam Christmas Sign – a beautiful and unique DIY that looks a lot more difficult than it actually is!
Hello! I'm Carrie from Lovely Etc. and today I have a fabulous rustic glam Christmas sign to share with you.
I adore the gorgeous hand-lettered signs that are popping up all over the place these days. They are beautiful and unique, but they look really difficult to make.
The good news is it actually isn't that hard to make your own 'hand-lettered' sign – even if you have terrible handwriting! You just need to know a few tricks that make the whole thing incredibly easy.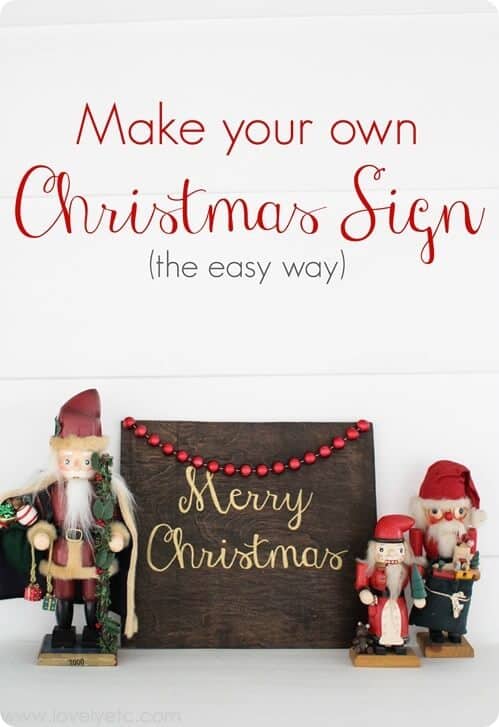 Materials
Wood – you can use scrap wood left over from other projects or buy a small piece of precut plywood
Dark Walnut Stain and a rag to apply it
Gold oil-based paint pen
Printer
Chalk
Instructions:
The first step is to use a clean cloth to stain your board and then let the stain dry thoroughly.
Now comes the daunting part – adding the beautiful words. Even though this part looks really tricky, trust me, it is simple. The secret is we aren't actually hand-writing anything. I designed my Merry Christmas wording using one of the pretty free fonts in PicMonkey. (The font is called Janda Stylish Script). You can use the same design that I did or create your own phrase in any font you desire. Once you have everything laid out, print your design.
Okay so the next problem is how exactly are you supposed to get your printed words onto the wood. Well, this too is actually incredibly easy! All you need is a simple piece of chalk..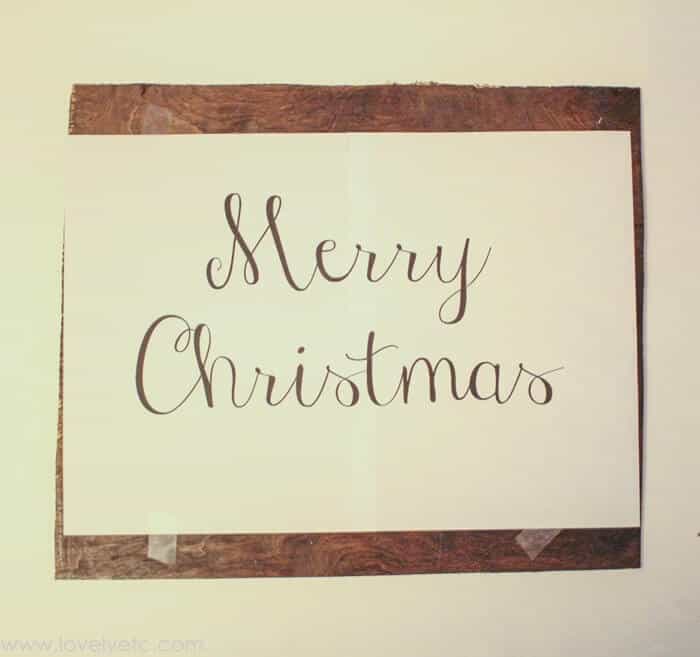 Rub chalk all over the back of your printout. Then tape the wording onto the wood, making sure it is centered and trace over the outline of each letter with a pencil or pen. When you remove the paper, you are left with a perfect chalk outline. Magic!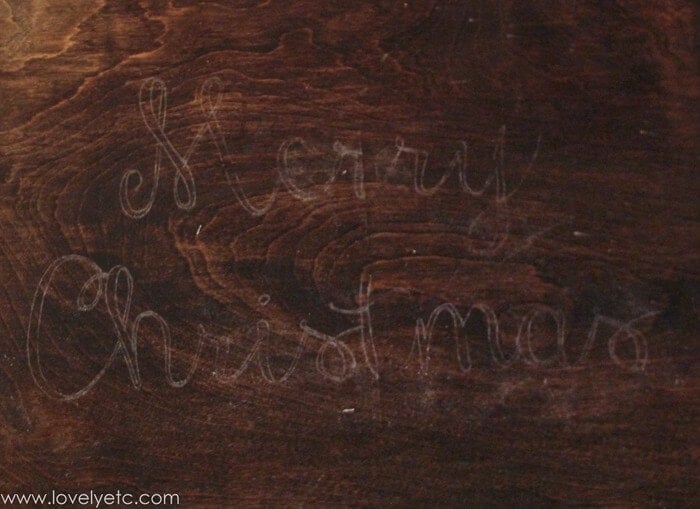 The last step is to fill in the letters with an oil-based paint pen. So much easier than trying to paint beautiful letters with a floppy paintbrush!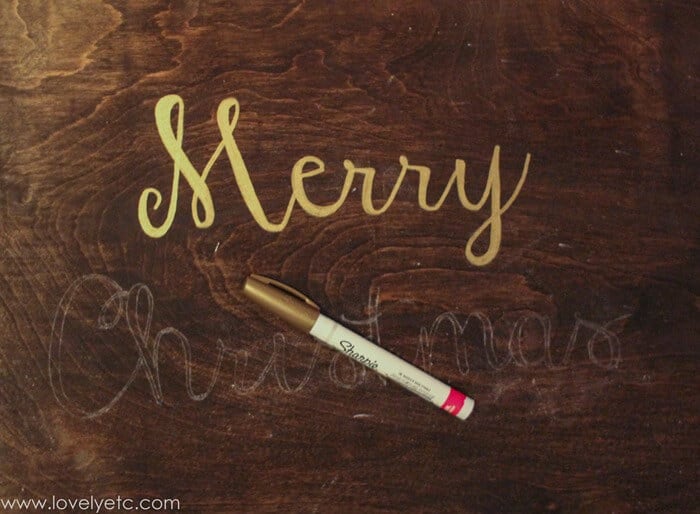 The fun part is you can customize your sign however you want. You can change up the wording from Merry Christmas to Merry & Bright or Joy to the World. You can change the gold lettering to red or white or silver. And you can even paint the background white, red, gray, any color your heart desires instead of staining. These signs are awesome for decorating your own home and they make gorgeous gifts as well.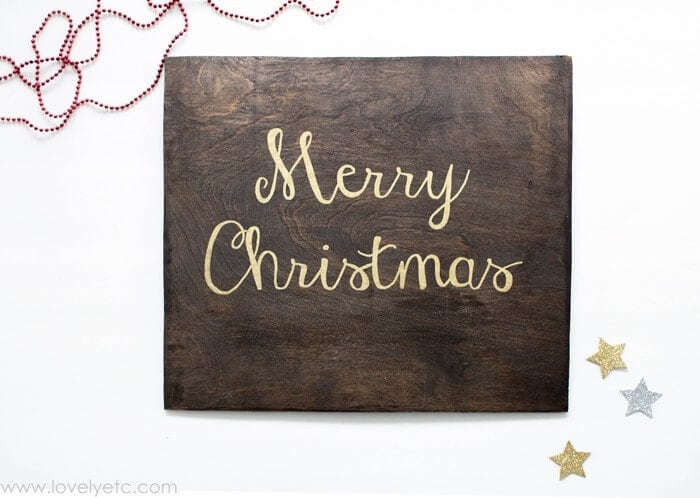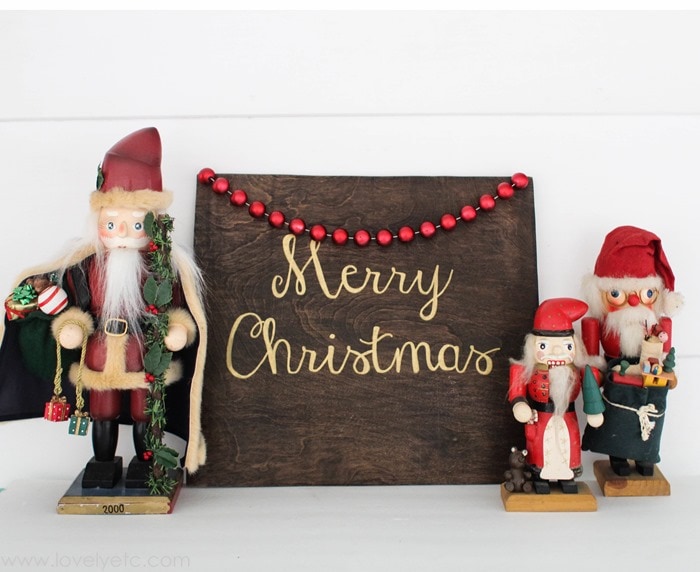 I would love for you to stop by Lovely Etc. where I share creative, inexpensive home décor and DIY projects. Here are a few other favorite Christmas crafts you might like.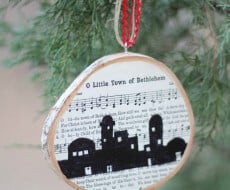 O Little Town of Bethlehem Ornament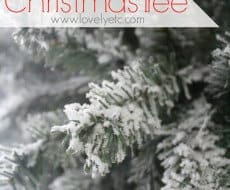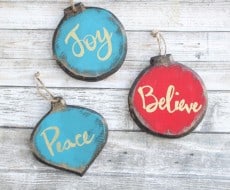 Thank you, Carrie! Isn't this sign fantastic! If you enjoy this DIY, you'll like these too!