Erin here, from Strawberry Mommycakes, and I'm sharing these adorable Santa Gift Tags to go with your Christmas gifts!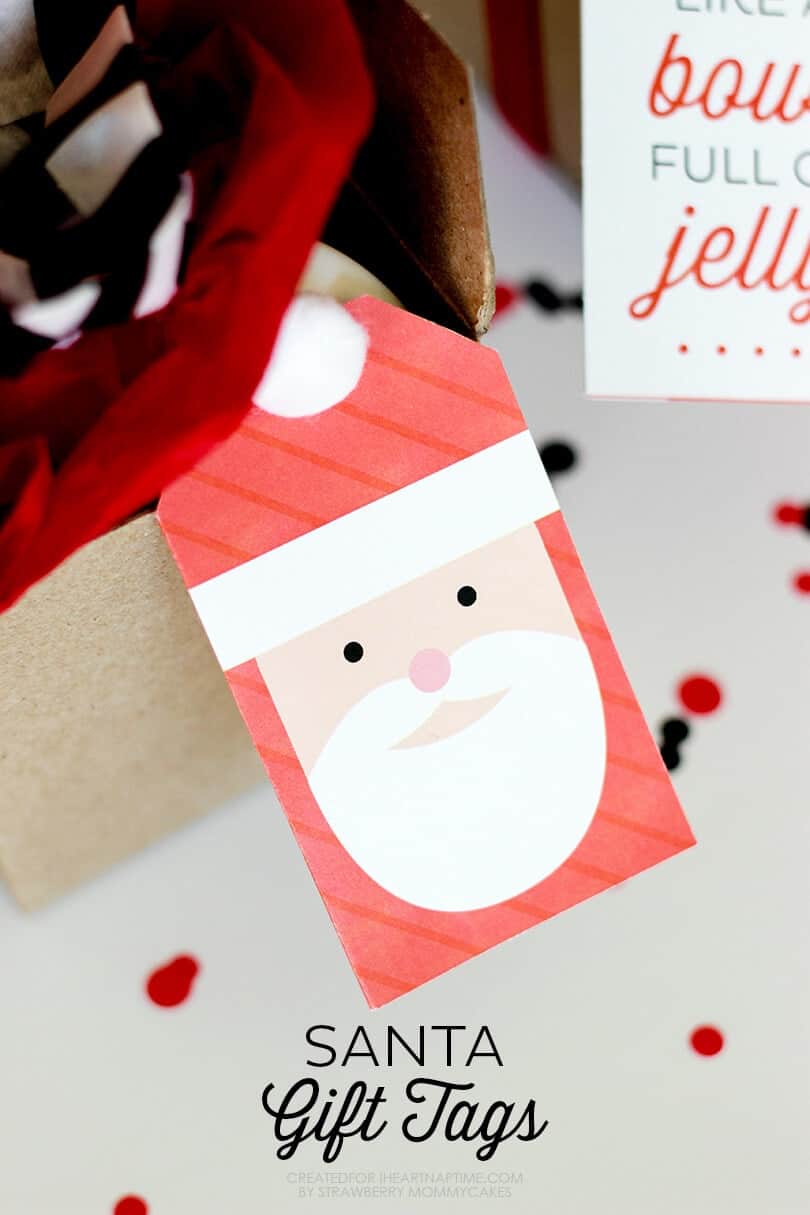 I can't even believe Christmas is coming so soon! This is my 3rd Christmas writing for I Heart Naptime, so of course I'm celebrating with a FREE Printable!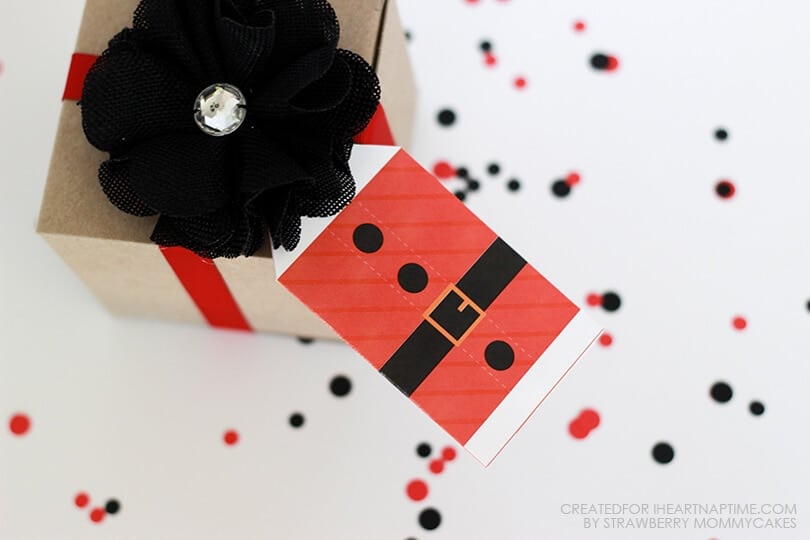 I based these printables on  Clement Clarke Moore's 'Twas the Night Before Christmas. One printable has Santa's Belly on the front and the quote "like a bowl full of jelly" on the back and the other printable has Santa's face with the quote "up the chimney he rose."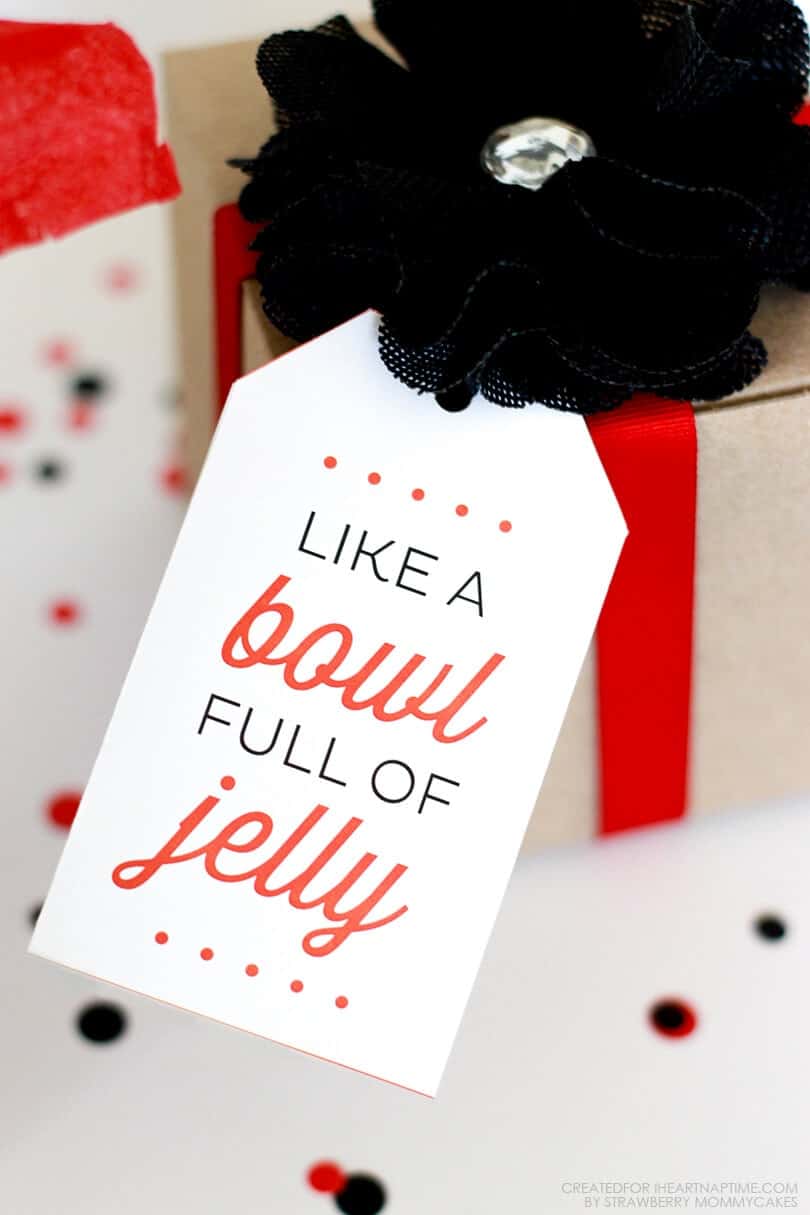 You can do a lot of really easy things to make your gift wrapping more exciting. I glued a white pom pom on the Santa face gift tag that I thought was a really cute touch. I also bought a fabric flower to use for the gift box as opposed to the usual Christmas bow. Now I wish I had bought them in bulk because they're SO pretty!
Download the FREE Santa Gift Tag Printables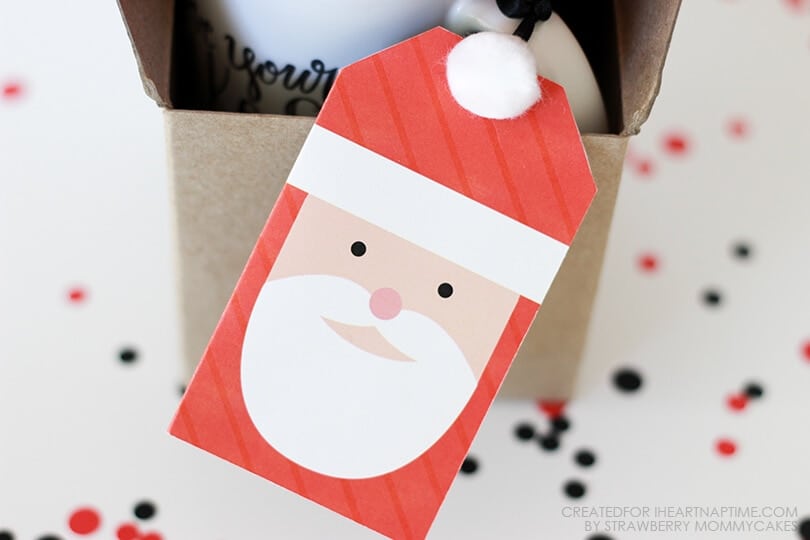 If you're stumped on some of your gifts this year, check out my Lovely 2015 Gift Guide for Her… lots of really pretty ideas that your friends will love! I always try to give people gifts that I would want… that's how I know it's a good gift. If I don't want to part with it, that means it's a winner!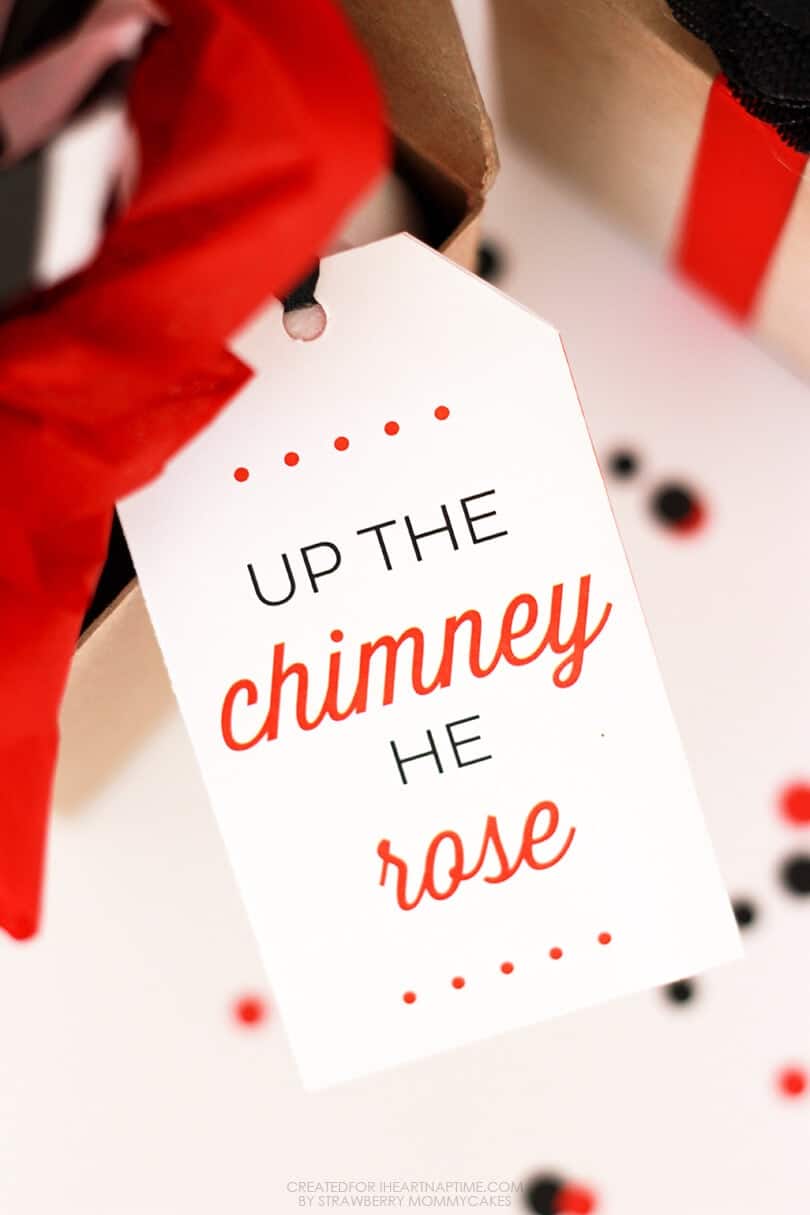 I hope you enjoy my Santa Gift Tags! If you're looking for more creative gift wrapping ideas and free printables, head over to my blog!
Aren't these Santa Gift Tags adorable?! You'll love these easy, holiday crafts, too!