Can I just tell you how much I love this time of year? It is my favorite! I love that everyone is a little more happy and a little kinder to the people around them.
Now that my kids are getting a little older I really want them to understand the true meaning of Christmas. I don't want all the focus to be on Santa and Mr. Elf on the Shelf. I want them to know and recognize why we celebrate Christmas.
I still remember as a little girl delivering a "Christmas" to a family in need. Instead of having a big Christmas that year our family went out and bought this family a tree along with several things they needed and wrapped them all up in pretty packages. I still remember the light in those kids eyes when we dropped off their presents, even at such a young age. It was one of the best Christmas's I ever had.
I  love this quote by David O. McKay: "True happiness comes by making others happy… The Christmas spirit is the Christ spirit, that makes our hearts glow in brotherly love and friendship and prompts us to kind deeds of service.
Last year I did 25 days of service from Decemeber 1st-December 25th and will be doing it again this year with my family. I loved the happiness I felt all month long as I served those around me. This year I wanted to invite all of you to join me. :D You don't have to do something every day, but I challenge each of you to do one act of service during the month of December that will brighten someone's day. Imagine how many lives we could bless if we all did one extra act of service this month.
I have created a list of 40 suggestions you can download here or you can come up with your own ideas. It may be something simple like making a phone call to someone who may need it, or smiling at a stranger. These acts of service don't need to be huge. Last year I shared some of my photos on instagram with the #ServiceDecmeber and you can follow along this year as well. I'd love for you to use the hashtag #ServiceDecember on instagram too, so I can see the impact you have made and also so you can inspire those around you.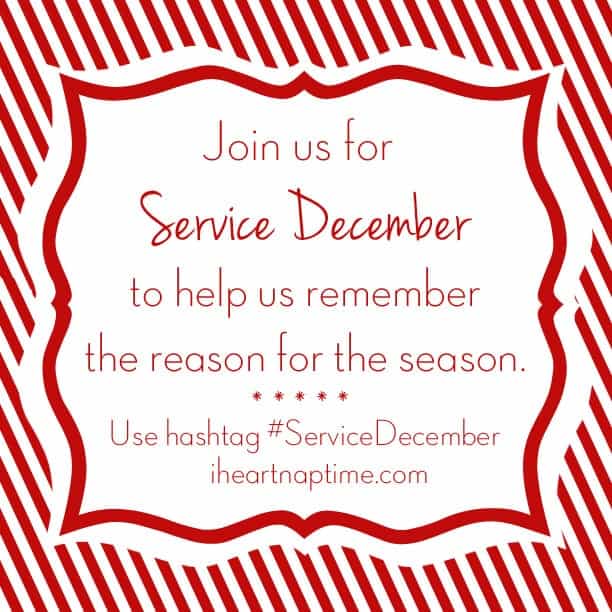 Free download
I made this free printable that you can print out and stick on a jar. I wanted to have this jar as a reminder this holiday season. We will be picking one thing from the jar each day. If it doesn't work that day, we can draw again. ;) Right click on this image HERE and then save it to your computer to print out the label if you'd like to use it as well. I used double sided tape to attach it to my jar. Then I cut out this list with service ideas (which you can also download for free here) and stuck them in our jar. You could even write down things as a family and put them in a jar.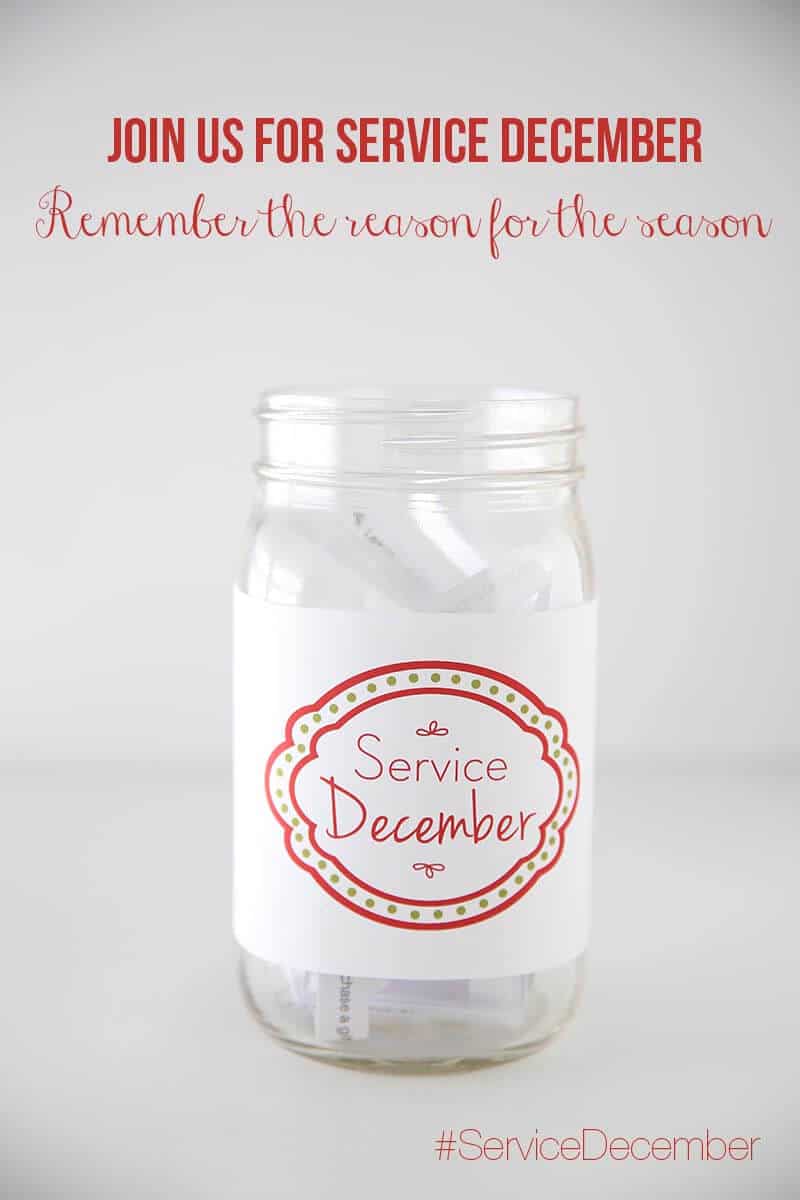 You can see the advent calendar I did last year here. I wanted to simplify this year and make it easier for you (if you'd like to participate) and me.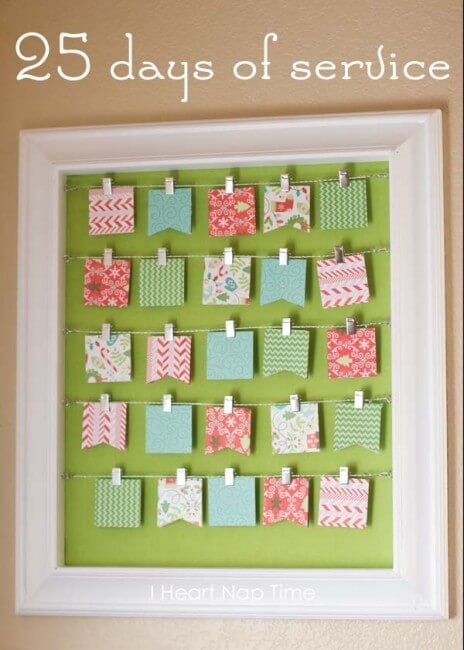 I'm really excited for this month and hopefully will inspire you to serve those around you. I hope this Christmas we will be able to remember the reason for the season. Wishing you all a wonderful holiday!
XO – Jamielyn