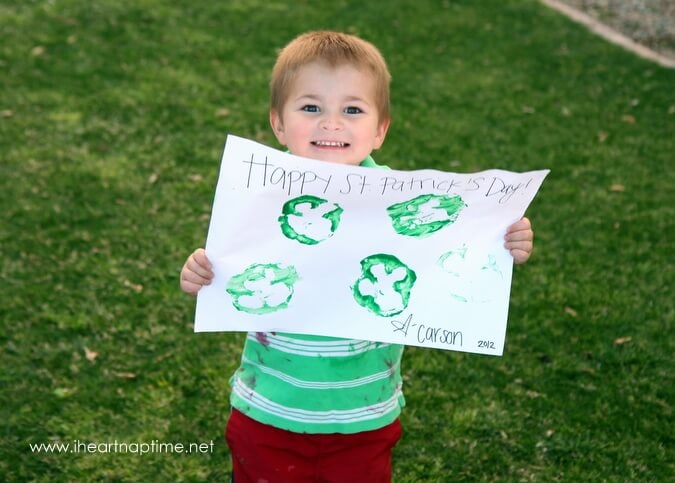 Yesterday me and this little guy pulled out the craft paints to make some shamrock crafts. Have I mentioned how much this guy loves to craft with his mama?! He has so much fun working on the "big" table. This was such a fun little craft to work on for St. Patrick's Day. Of course he had to do it "all by himself!" Thank goodness for washable paint. ;)
{ Kids shamrock crafts }
Pin It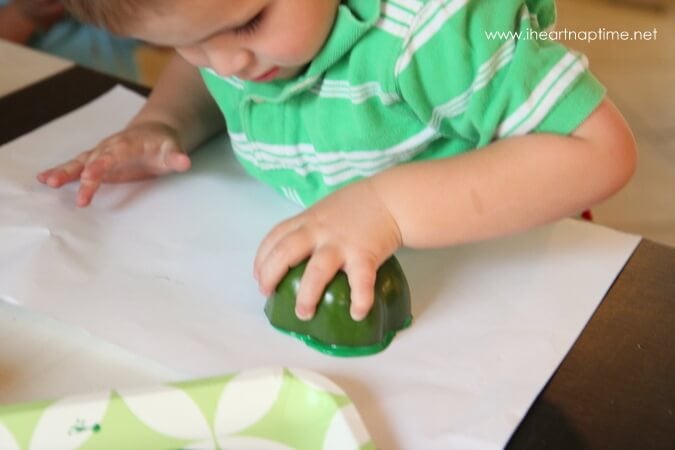 All we did was cut a bell pepper in half, dip it in green paint and stamp it onto the paper. I remember making these as a little girl. So fun!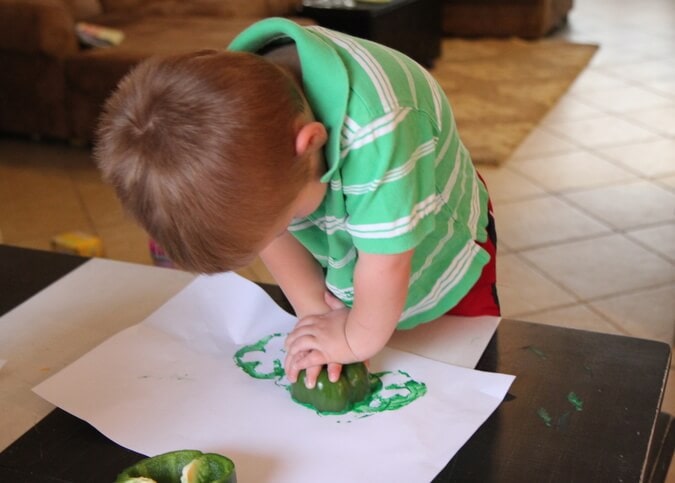 You could draw little stems on the shamrocks after as well, but I thought his were cute just as they were.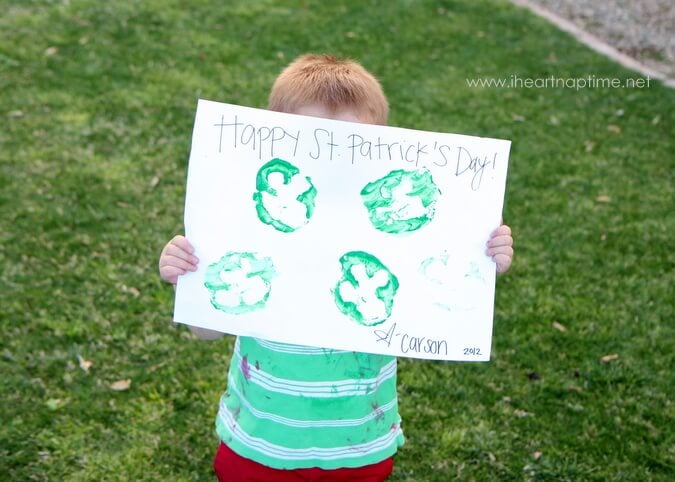 His masterpiece is now hanging up in the art gallery…aka the fridge.