Jump to Recipe⌄
Smoked Italian Cheese Dip
Smoked Italian Cheese Dip -a delicious and easy appetizer to whip up for game day, a party or late night snack!
With March Madness in full swing, I thought it would be fun to post this delicious cheese dip. It's a fun and yummy dish that reminds me a lot of the smoked mozzarella fonduta from Olive Garden. So cheesy and GOOD!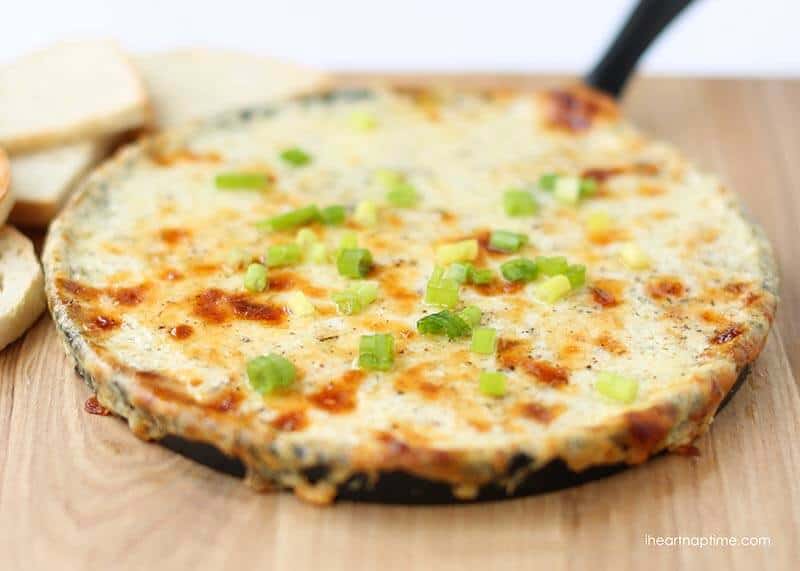 This smoked Italian cheese dip is super easy to make and baked with all kinds of yummy cheesy goodness and the Italian seasonings adds the perfect flavor. It tastes great spread on top of sliced french baguettes or toasted bread.

MY OTHER RECIPES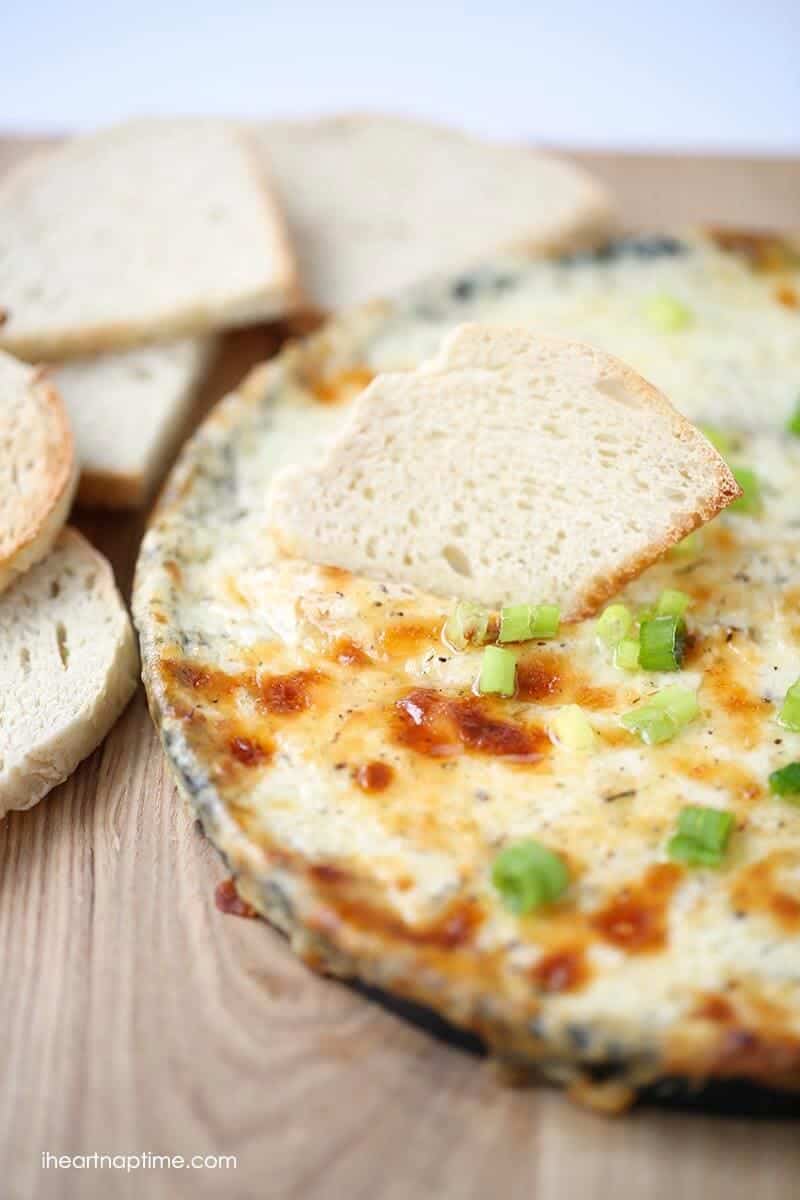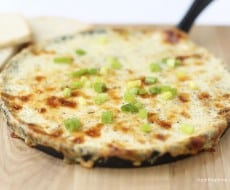 Smoked Italian Cheese Dip
Ingredients:
9 inch skillet or pie dish, 1-2″ deep
1  cup sour cream
2 cups smoked mozzarella cheese, shredded
2 cups smoked provolone cheese, shredded
1/2 cup finely grated parmesan cheese
2 to 3 teaspoons Italian Seasoning
1/8 cup  green onions, diced finely, optional
Sliced bread
Directions:
Preheat oven to 425. Grease  a 9 inch skillet or pie dish and set aside. 
Combine sour cream, mozzarella, provolone, Parmesan cheese, and Italian seasoning in medium bowl and mix together. Pour cheese mixture into pan and make sure to leave a little room at the top of the dish, since it bubbles up while cooking.
Bake for 15 minutes until dip is melted and lightly browned on top. Garnish with green onions and serve immediately with sliced bread.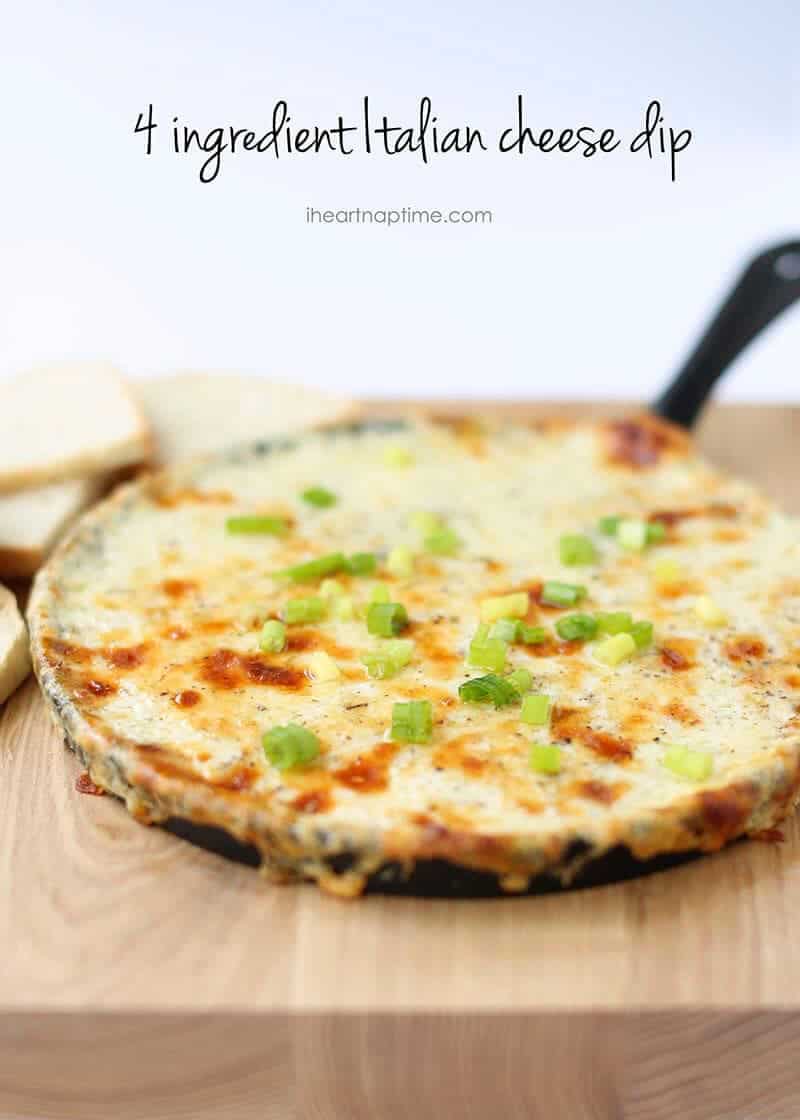 Enjoy!
Looking for more dips? You'll love these too: