Welcome to the Crazy Christmas event! If you're new here you may want to subscribe or join us on facebook. Welcome The Crafting Chicks!!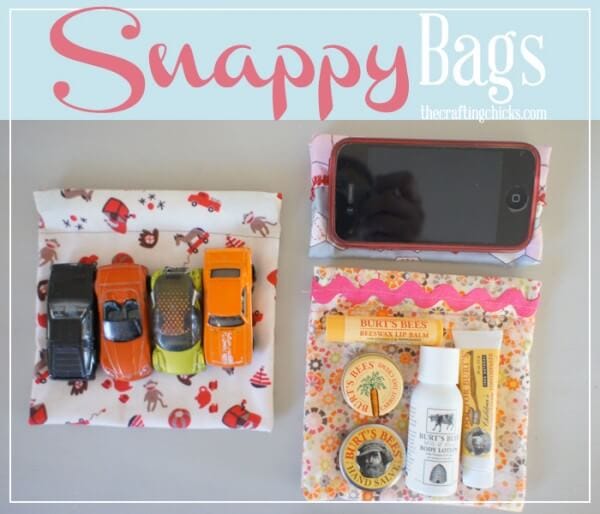 Snappy Bags are perfect for keeping little hands busy (they take a while for them to get open) or to hold the small items hanging out at the bottom of your purse. They use pieces of tape measure in the top to "snap" closed when you let go, so they automatically stay closed! So tricky.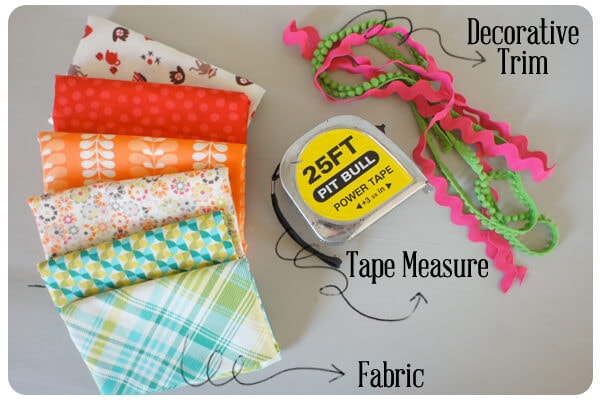 To make some Snappy Bags of your own you will need, fabric (scrap or fat quarters work great), a tape measure (my husband freely handed over a broken one), and decorative trim if you so desire.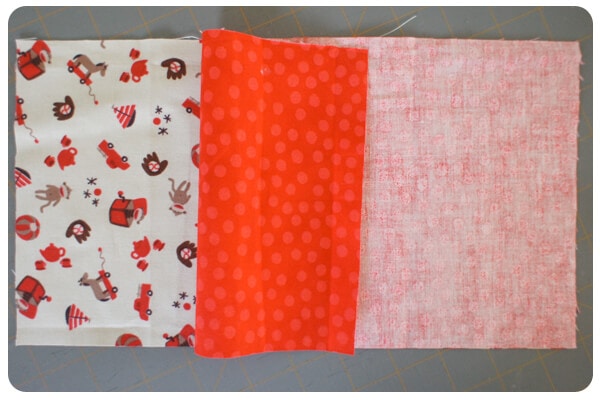 First, cut two pieces of fabric to be the same size. I found that 6″x12″ was a good size (but you can make them to fit anything!). And place them right sides together.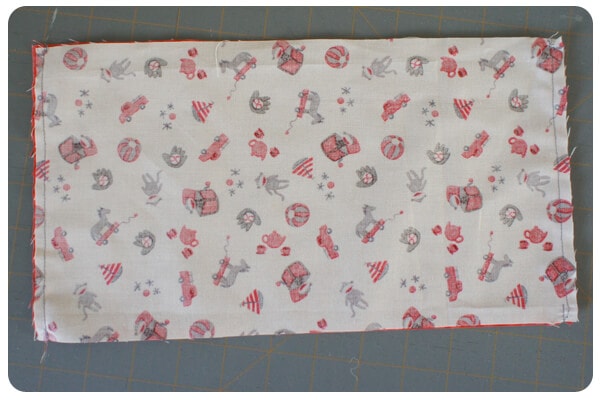 Then sew the ends with a 1/4″ seam.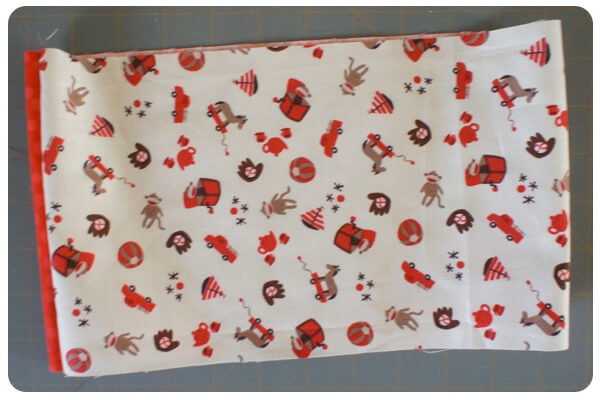 Next, flip it so the right sides are out. Press with an iron.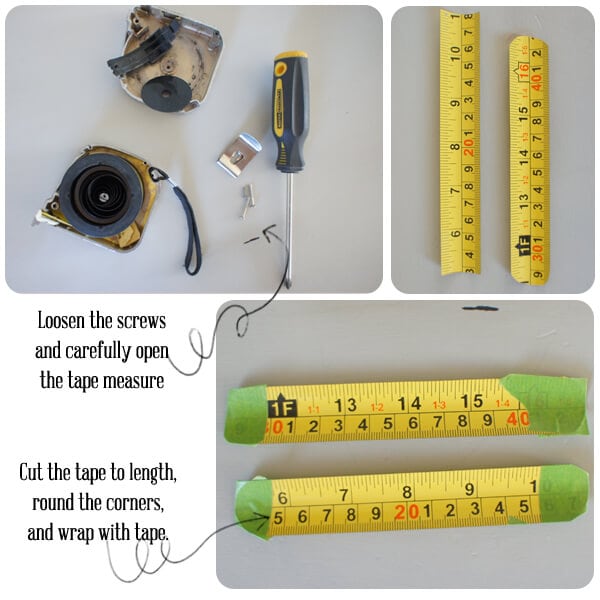 Here's the trickiest part. Take a screw driver and remove the screws from the back of the tape measure and remove the back-but be careful, the tape might go crazy once it is let free. Using bad scissors (they'll never be the same after this) cut your tape to the length you need (5.5″ if making a 6″ wide bag) and round the corners. Then to prevent them from cutting through the fabric wrap them with tape.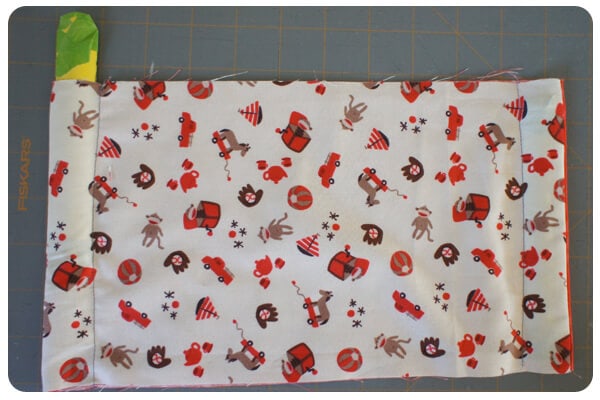 Then make a casing for the tape (mine was 1″ wide) and slide the tape in. To work right, the concave part of the tape (the back of the tape measure) needs to be towards the outside of the bag.
Fold right sides together and sew up the sides. Go ahead and zig zag the edges to keep them from fraying, and then turn the bag right side out and start filling it.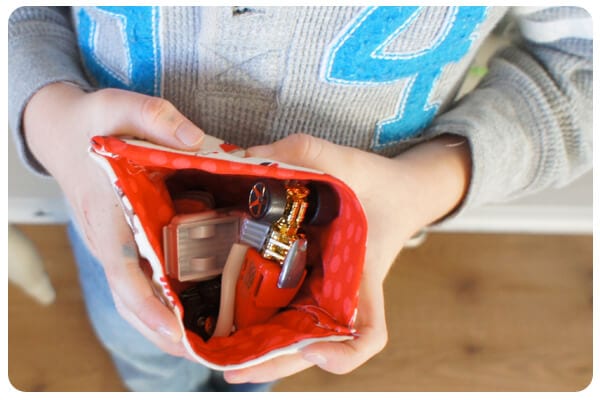 I'm planning to fill some for my nieces and nephews with little treasures for Christmas! What would you gift in yours?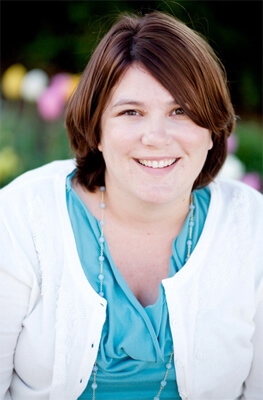 Nikkala loves to plan parties, research future purchases, read books and magazines, figure out class schedules and untie knots! Her creative and analytical sides are in a constant battle and the results are very practical projects. She loves a good deal and has an insatiable appetite for learning. Nikkala graduated from Utah State University with degrees in horticulture and business. She has also taken classes in floral arranging, cooking, cake decorating, graphic and interior design. Nikkala is mom to 2 adorable boys and baby girl she claims is the World's Best Baby. She's married to a geek who doesn't understand crafting, but supports it none the less. Nikkala blogs at thecraftingchicks.com

Office Chair Makeover, Rick Rack Rosettes, Muslin Swaddle Blankets