Jump to Recipe⌄
Snowball Caramel Apple
Snowball Caramel Apple …enjoy these amazing and delicious sparkling treats! Perfect for the holiday season, and little hands love to help create these magical treats!
Hi friends! It's Amber and Danetta from the brand new blog Fun-Squared. We're 2 friends who like to have fun and now we blog about it! Join us for fun ideas for holidays, parties, gift ideas, travel and just all out FUN!
Today, we've put together something fun for the holidays and a something a little bit unusual. When you think of caramel apples you probably think of Fall usually right? We love them so much (they're so yummy!) that we wanted to do a holiday twist on this classic so that we could eat them even longer.
Also, how fun is it to make something this pretty for the holidays? We've got a Snowball Caramel Apple for you today!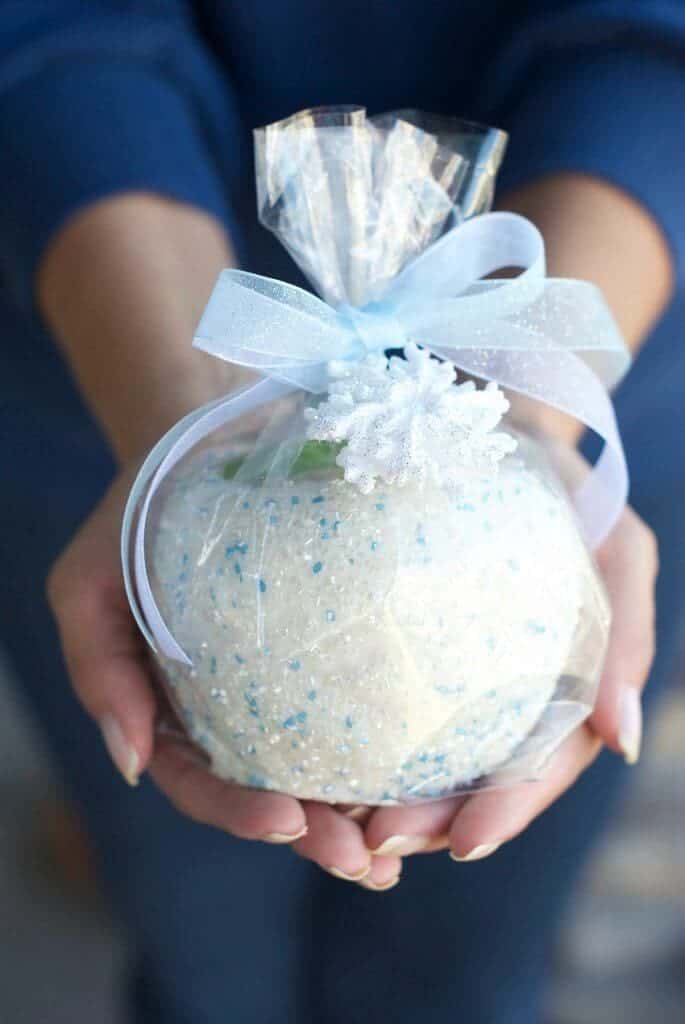 It looks pretty and tastes GREAT! (We know-we gobbled them up.) And if you package it up all nice it makes a great gift for the holiday season.
Fun right?!
Snowball Caramel Apple are incredibly easy to make!
These incredible treats start with dipping the apples in caramel…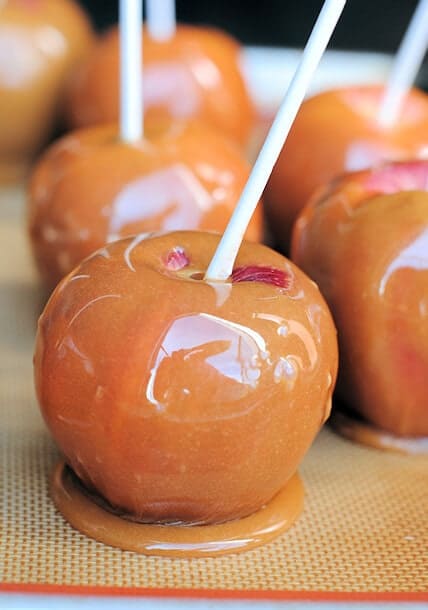 … and then adding a layer of white chocolate, followed by an amazing sparkling mix of sprinkles!
Love how these turned out!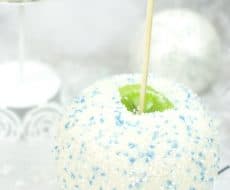 Snowball Caramel Apple
Ingredients:
Granny Smith Apples
White Melting Chocolate
Caramel (or ingredients to make your own)
White Sprinkles
Blue Sprinkles
Cellophane Bags
Ribbon
Snowflake Ornaments
Directions:
We just found a recipe on the internet to make caramel to dip our apples in. Use any recipe you prefer for this step.
Dip you apples in caramel and let them set up completely. (We put ours in the refrigerator for a few minutes.)
Once they are totally set up, melt your white chocolate.
Get your sprinkles ready to work with. Mix about 2 parts white with 1 part blue.
Now dip the apples in your white chocolate and then sprinkle with the sprinkle mix.
And let it all set up again.
Then package it up all pretty. We used sheer white and blue ribbon and a cute little snowflake ornament that we found at the craft store.
All images and text ©
We enjoyed packaging these up, and they are perfect for gift giving!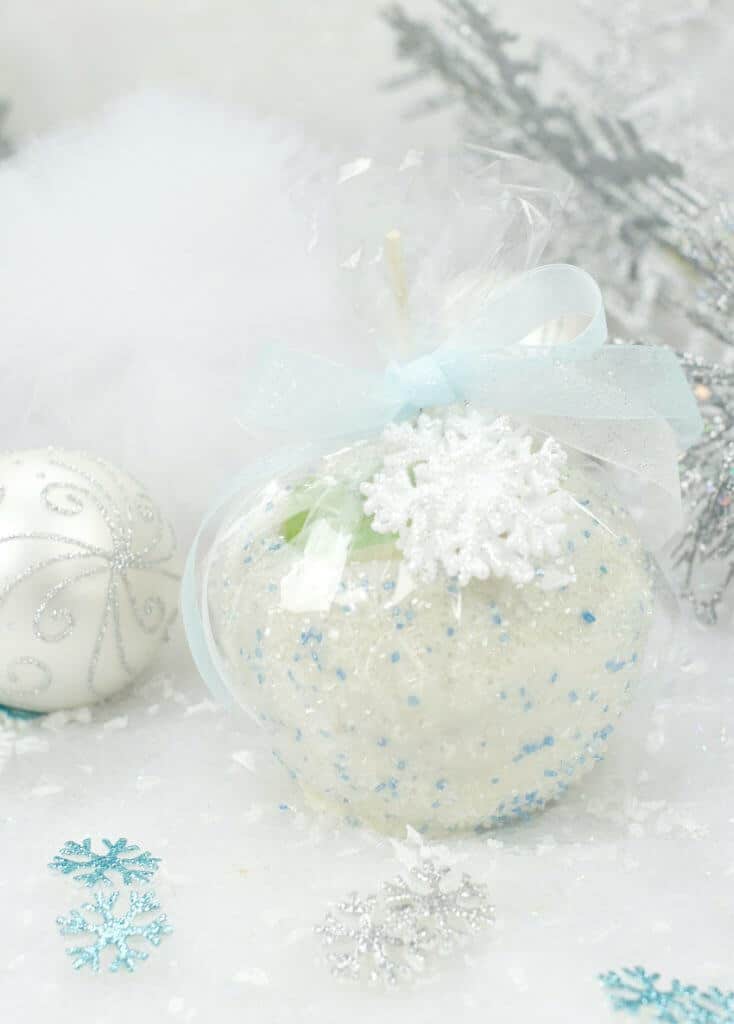 Have a FUN day!
And please join us at Fun-Squared and also find us on Facebook, Instagram and Pinterest.

You Might Also Like: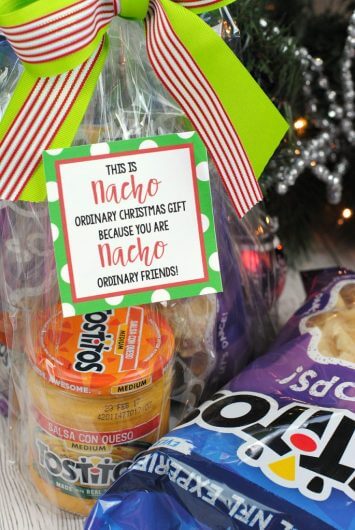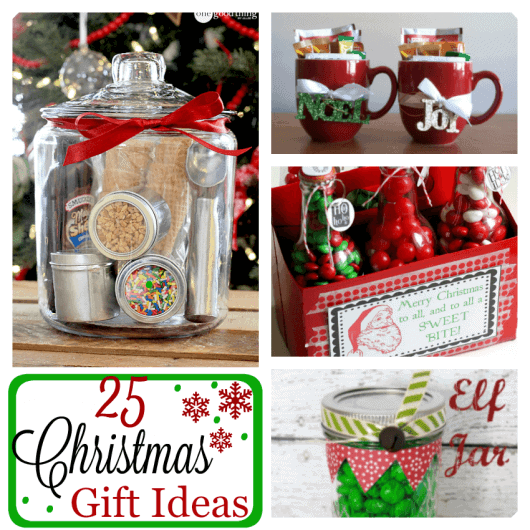 Looking for more great holiday gift ideas? You'll enjoy these too!