Jump to Recipe⌄
ROLO Snowflake Brownies
ROLO Snowflake Brownies – chewy, fudgey brownies filled with chocolate, caramel, and nuts! The perfect holiday dessert!
Looking for a fun way to dress up the traditional brownie? Try using a cookie cutter to cut out the brownies and turn them into a fun shape! Since Christmas is right around the corner, I thought it would be fun to turn these yummy brownies into adorable and edible snowflakes.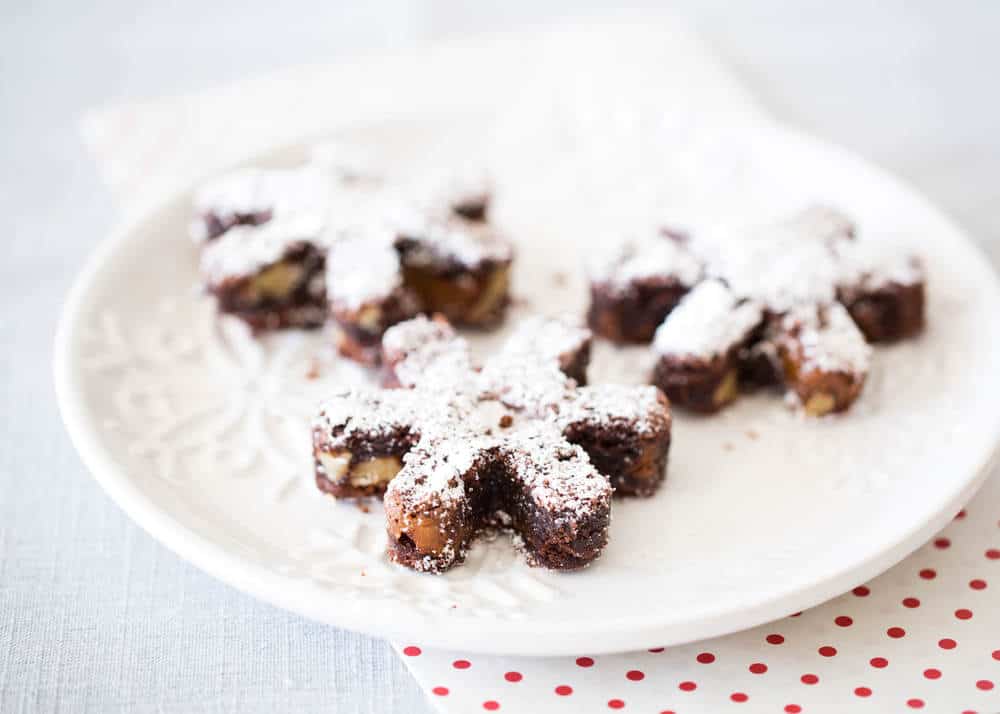 My kids went crazy over these and we had to send them away as fast as possible or else I might have had one too many! These snowflake brownies would be the perfect treat to bring to a holiday party. Because seriously… who doesn't love a good brownie? Especially when it's filled with ROLO'S! The gooey caramel center makes for one divine brownie.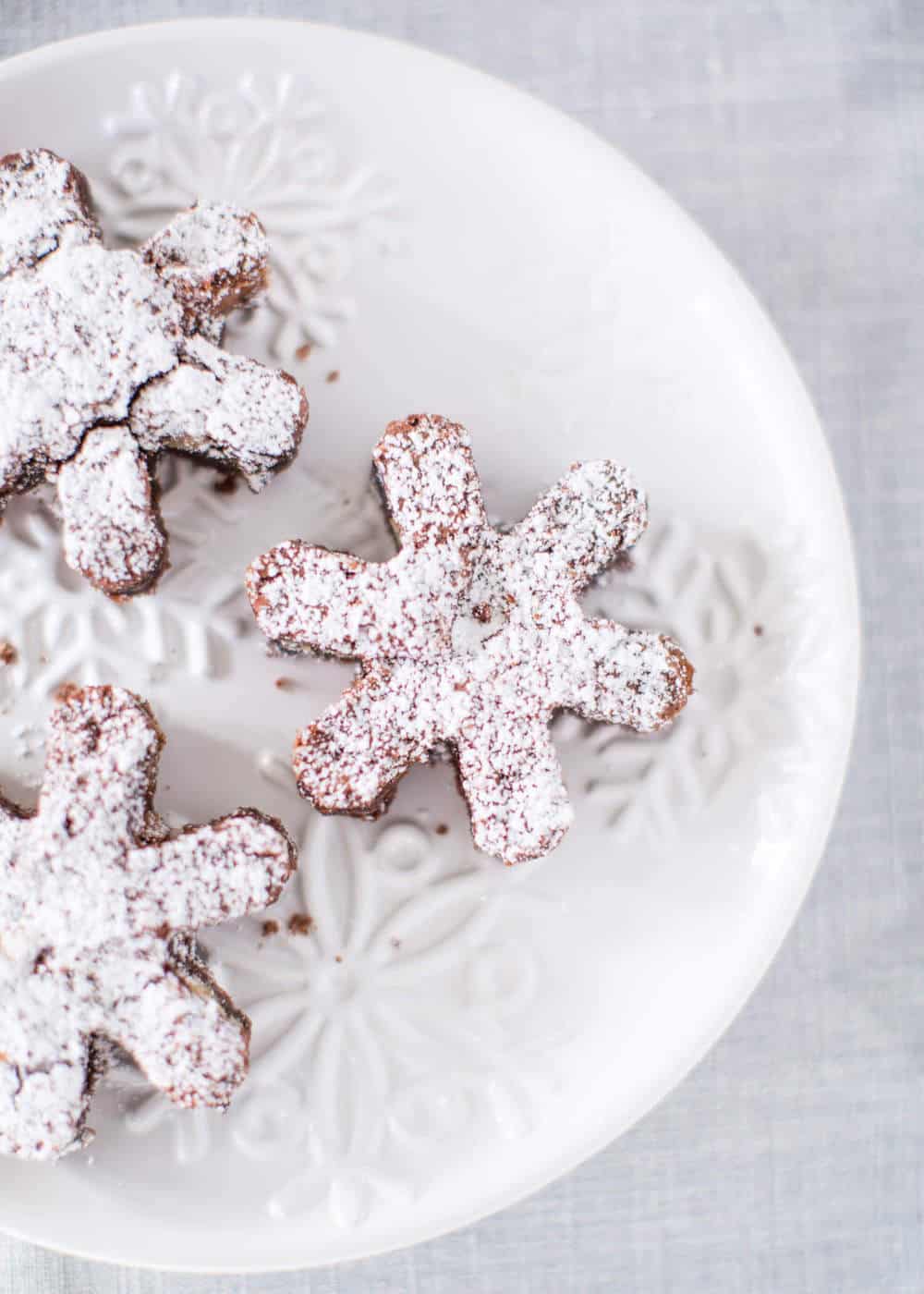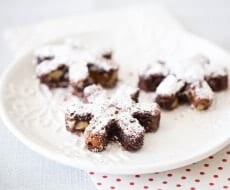 ROLO snowflake brownies
Ingredients:
1 brownie mix prepared (boxed or your favorite recipe)
1 (12 ounce) package of ROLO's, unwrapped
1/4 cup chopped walnuts
Powdered sugar
snowflake cookie cutter
Directions:
Preheat oven to 350ºF. Line a 9×13″ pan with parcment paper, allowing some to hang over the edge for easy removal. Spray with non-stick cooking spray and set aside.
Mix brownies according to package directions. Mix in half the pacakge of rolos and walnuts. Pour into prepared pan and then press the other half of the ROLOS on top.
Bake for 20 to 25 minute or until a toothpick comes clean. Remove the parchment paper and brownies from the pan and allow to cool.
Once cooled, use the cookie cutter to cut out the snowflake shapes. Sprinkle with powdered sugar.
All images and text ©

You could really use any shaped cookie cutter. The possibilities are endless! How cute would a reindeer one be? You could even add a little red nose.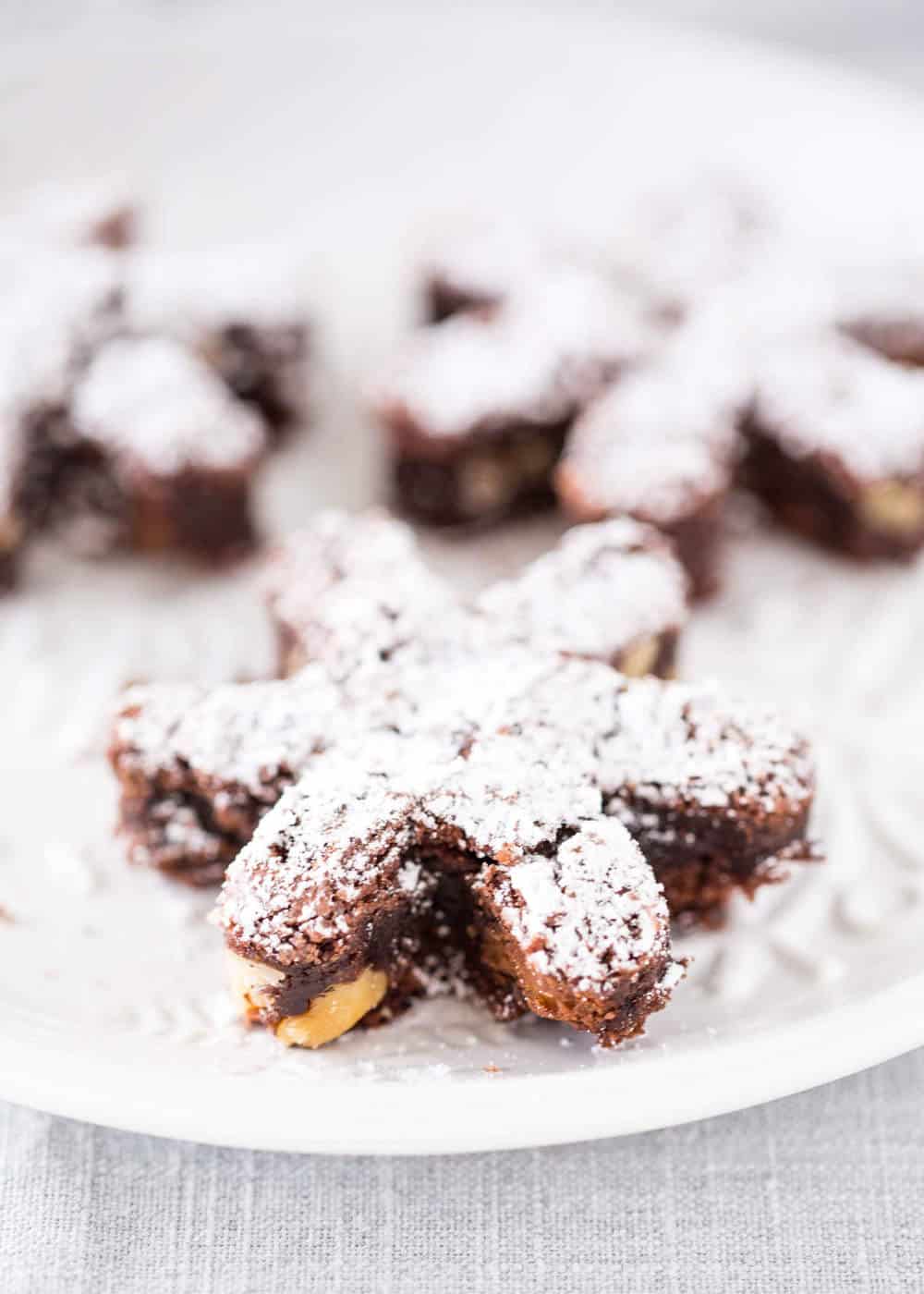 So cute and yummy, right?! I can't wait to make these again! Thinking they need to be a new addition on my holiday plate! ;)

Happy baking!
This post is brought to you by HERSHEY'S