Jump to Recipe⌄
Snowflake Pretzel Pops
Snowflake Pretzel Pops – an easy and delicious treat to make for the holidays. Only takes 3 ingredients to make! So pretty and festive for a holiday party!
My kids loved helping me make these snowflake pretzel pops and they are the perfect treat for kids and adults. They're also great for those who love a little something sweet and salty!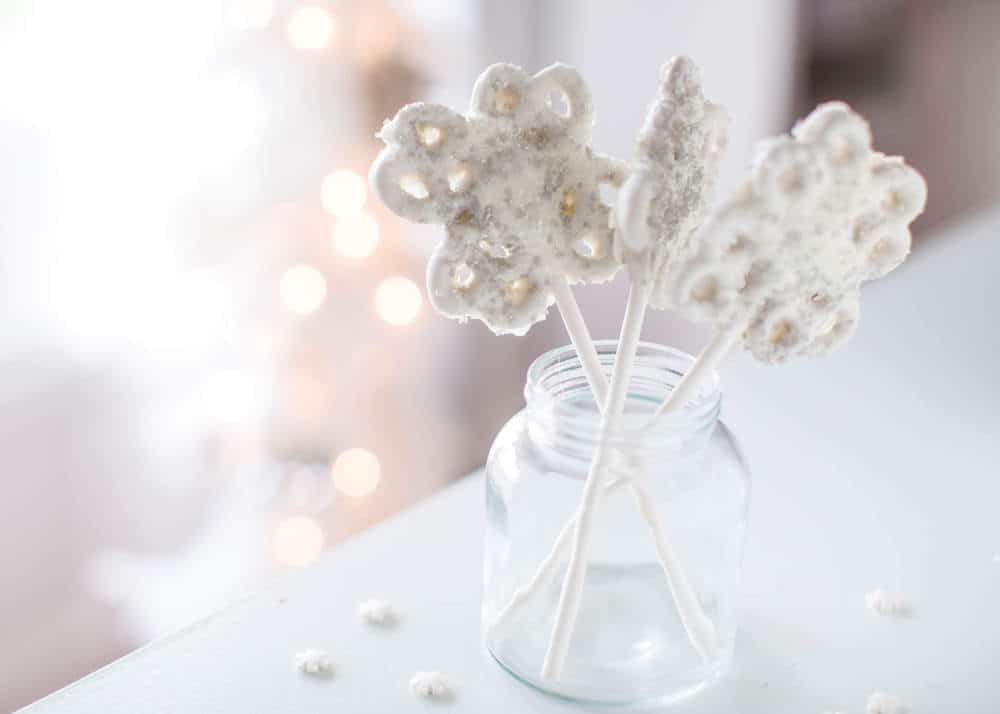 These pretzel pops are super easy to make and only take 3 ingredients. It really doesn't get easier than that! Plus… ROLO's, chocolatel and pretzels. How can it go wrong?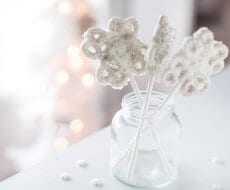 Snowflake pretzel pops
Ingredients:
32 mini pretzels
8 ROLO candies
1 cup white chocolate
White and silver sprinkles, optional
Lollipop sticks
Directions:
Preheat the oven to 250°F. Line a baking sheet with parchment paper.
Place 4 pretzels onto the paper and then place a ROLO in the center of the 4 pretzels. Bake for 5 minutes, or until the chocolate has started to spread. Remove from oven and allow to cool.
Melt chocolate in the microwave for 1 minute. Stir and then microwave an additional 30 seconds, or until melted.
Place the snowflake pretzel onto a fork and then dip into the chocolate. Tap on the edge to remove any excess chocolate and then slide back onto the paper. Place the stick into the middle of the pretzel snowflake and then add the sprinkles and allow to dry.
All images and text ©
Watch the video tutorial for step by step instructions. :)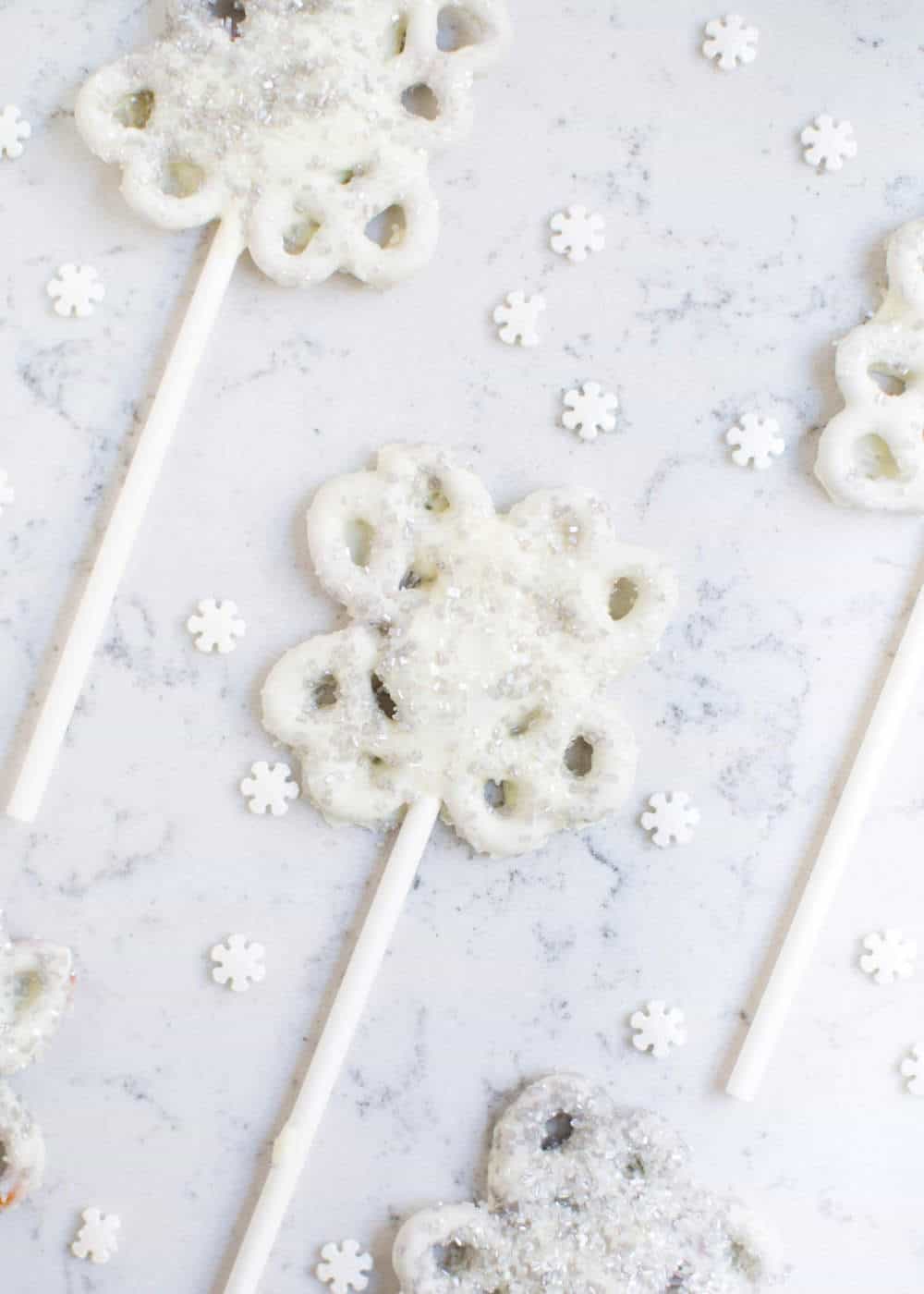 Place them in a glass jar and they make pretty holiday decor for your party :)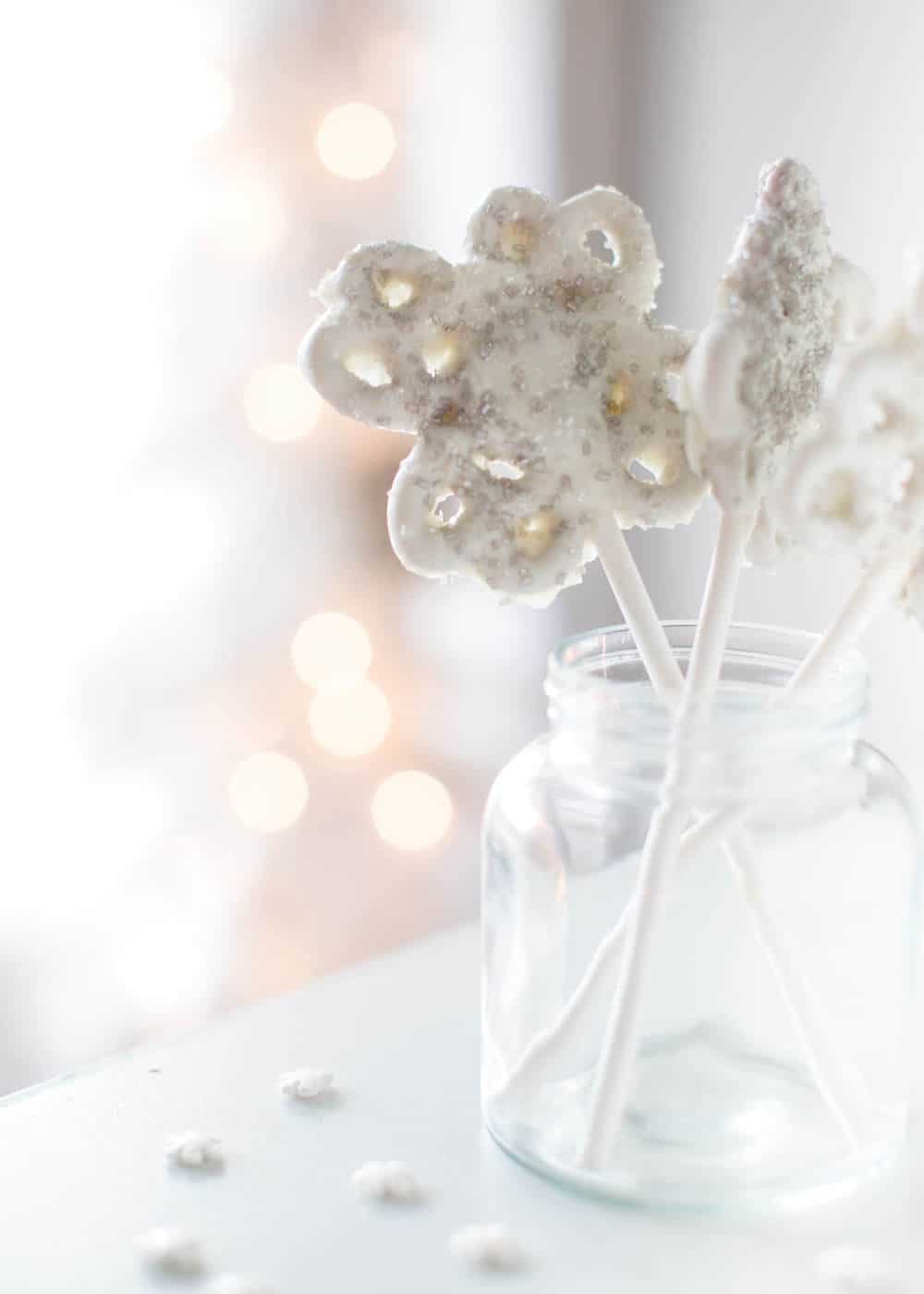 Enjoy! :)
This post is brought to you by HERSHEY'S