Free Printable Snowflake Tag – a great gift idea for neighbors, teachers, co-workers, family, and friends. Just add one of these cute tags to any present!
Hello there! It's Katie from The Casual Craftlete blog. I am so super excited to be joining in on the Crazy Christmas Event here on I Heart Naptime. One of my favorite things in the whole entire world is pretty packaging. I just love finding creative and pretty ways to dress up a plain old present. So, I thought I would make a super cute free printable snowflake tag that you can download yourself to add to your packages this year.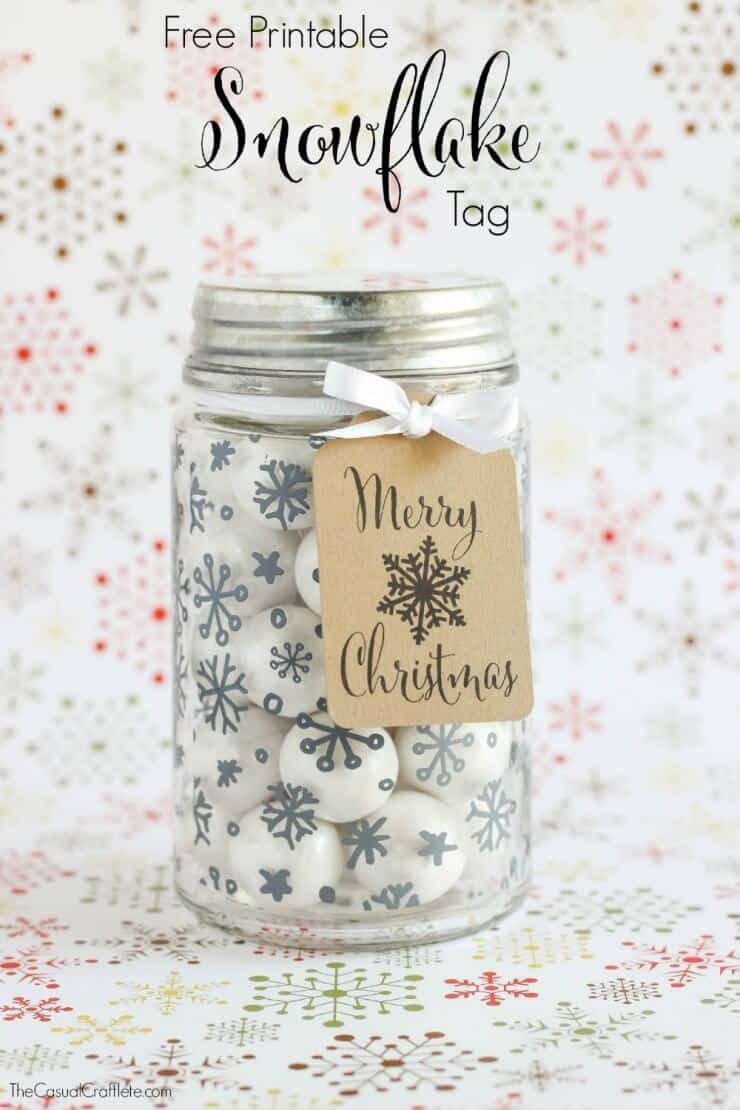 Each year I usually come up with a theme for my Christmas presents. This years theme is snowflakes, if you can't tell. I found this amazing snowflake wrapping paper and Etsy and knew I wanted to create a snowflake tag to tie in with the wrapping paper. Of course, this free printable snowflake tag is generic enough that you can use it for any print or pattern. There's no better way to say Merry Christmas then with a cute little gift tag, or at least I think so. I was so lucky enough to find this cute snowflake mason jar in the Target dollar spot. I just had to snatch a couple for my snowflake theme. I just love the metal lids. How cute is that?!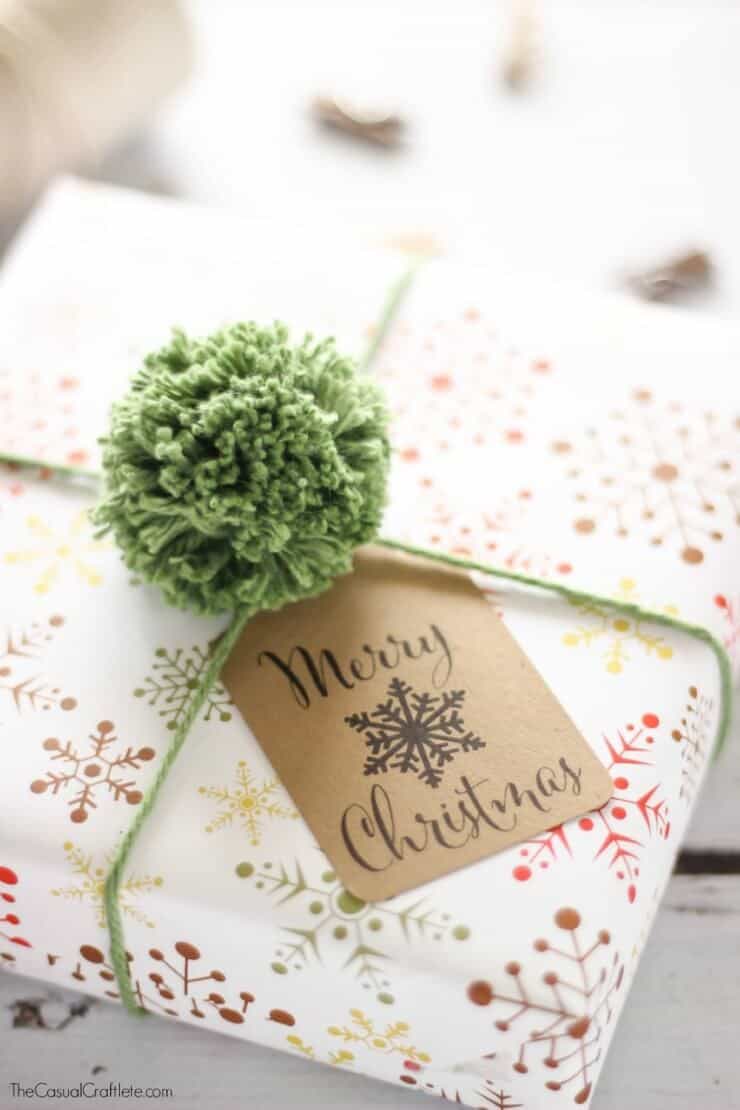 I love the idea of attaching one of snowflake tags to a plate of cookies, a jar of candy, or a nicely wrapped present. Like I mentioned earlier, I think this free printable snowflake tag would be great for neighbors, teachers, co-worker, friends, and family. I am sure it will bring a little cheer to whoever you give a gift to. I just enjoy making the pretty packages but I love giving them away even more.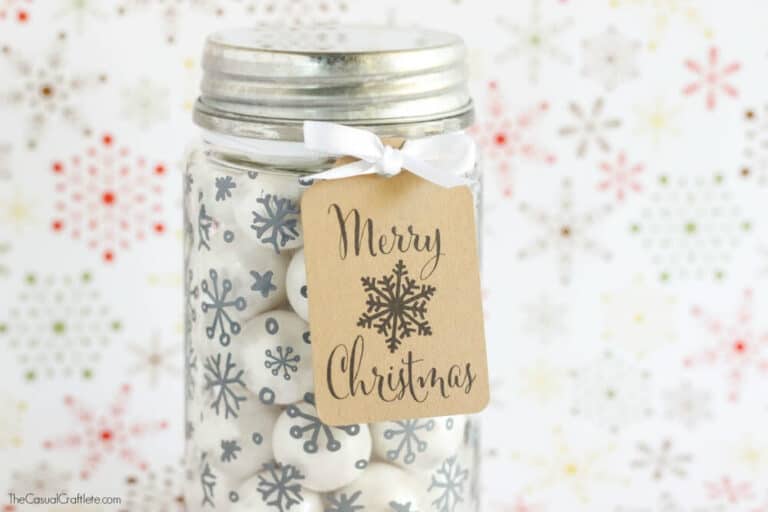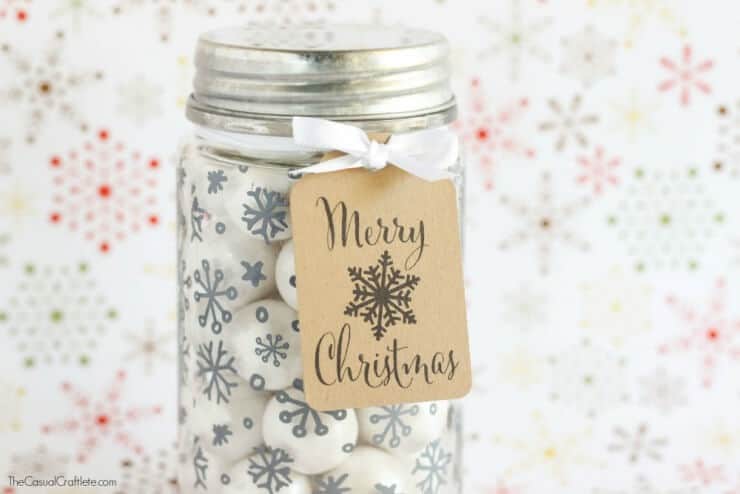 Each download of this free printable snowflake tag has nine of the same image per page. I recommend printing the image on natural brown kraft paper. I just think that black ink looks best of kraft paper. Then all you need to do is either use a punch or you can cut around the images by hand. I used a tag punch for mine. Then you can tape or tie the tag to your gift. All downloads are for personal use only. Click the link below to download the snowflake tag.
Free Printable Snowflake Tag Download
Thank you so much for letting me sharing my printable with you today! If you do use my free printable snowflake tag, I would love for you to share it with me on my social media:
Facebook | Pinterest | Instagram | Twitter
Hope you have a very Merry Christmas and Happy Holidays!
Thank you, Katie! Aren't these snowflake gift tags adorable? If you liked this craft, you'll love these too!