Spring Art w/ Scribbles Crafts Challenge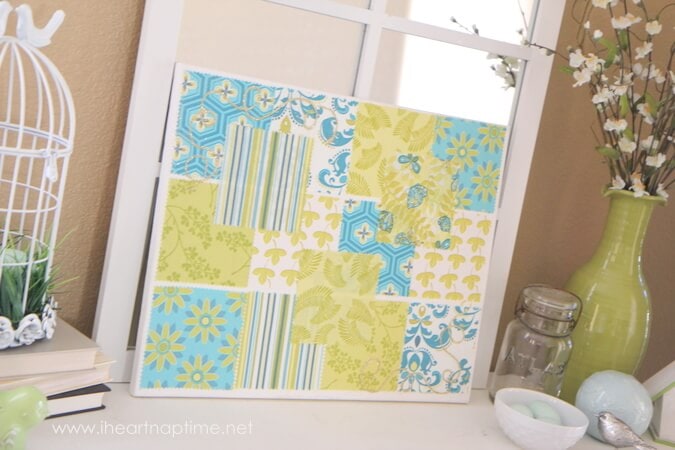 Recently I was chosen to participate, along with a few other bloggers, in a little craft challenge from Scribble Shop. I always love a good challenge.
We were sent a box of supplies and had to come up with a craft using every item. I received my box last week so I've had some fun playing around with the new products. I was probably most excited about the chocolate! ;)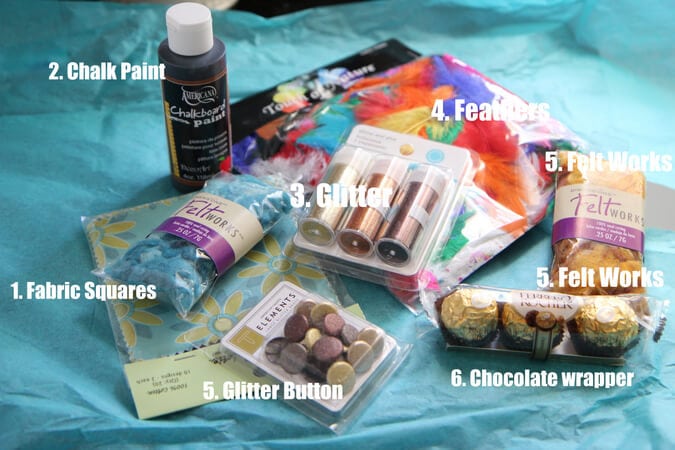 Supplies:
Supplies on hand:
Canvas
Wood Plaque
Glue
I knew that I wanted to make something for Spring, so I thought I would put those fabric squares to good use and lay them on a canvas.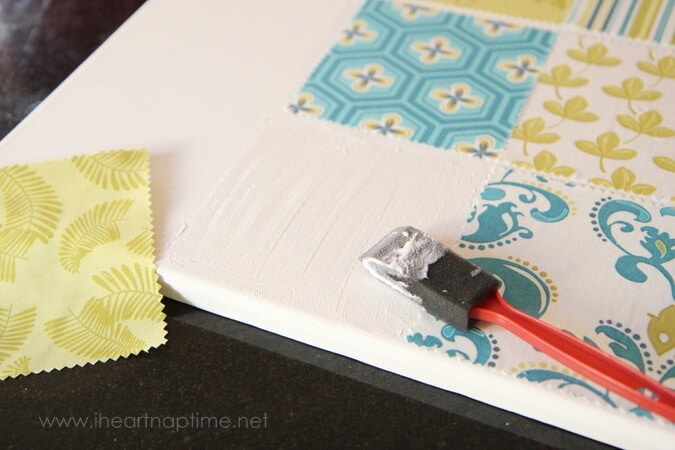 To get started I decoupaged the fabric squares onto the canvas, laying them side by side.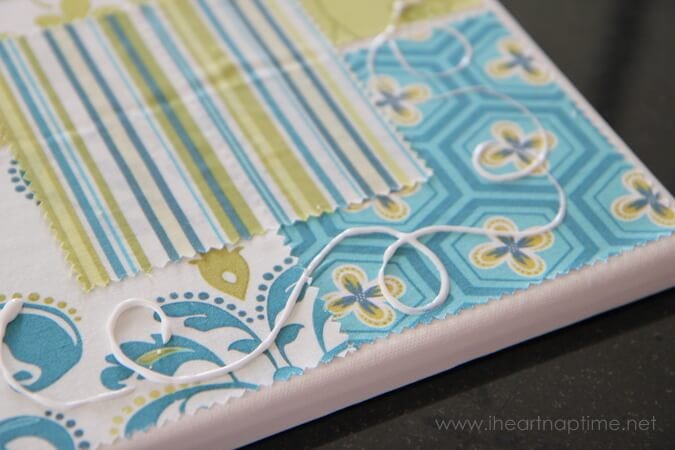 Once all the fabric squares were on, I thought the corners needed a little something extra, so I added some swirls of glue.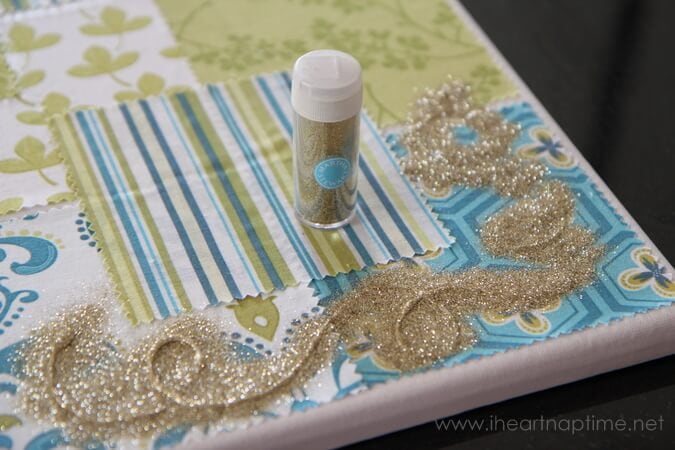 Then I sprinkled glitter on top and shook off the excess glitter. I love Martha Stewart glitter!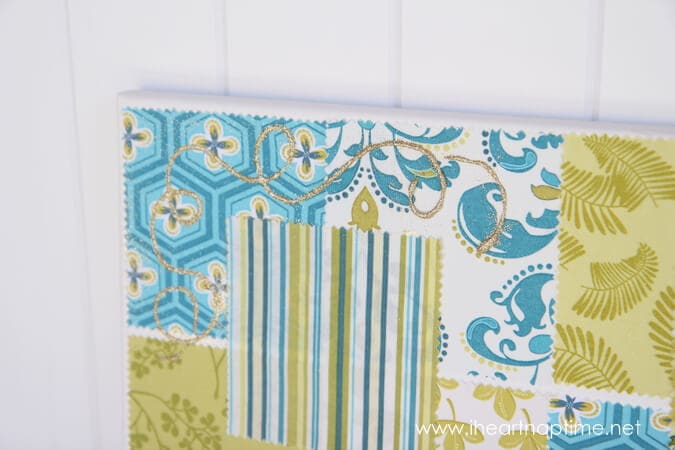 Doesn't it look pretty?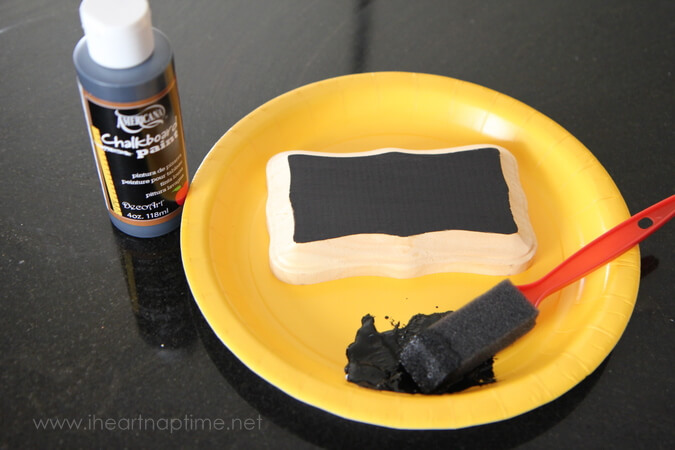 Since I had to incorporate all of the supplies some how, I decided I would make a little wooden sign with the chalkboard paint. I painted it to the middle of my wood plaque and let it cure for 24 hours. Once it was dry, I added a "flower" to the corner using the candy wrapper as my base. I stuck a glitter button in the middle and glued the wool and feathers to the back to create a fun little applique.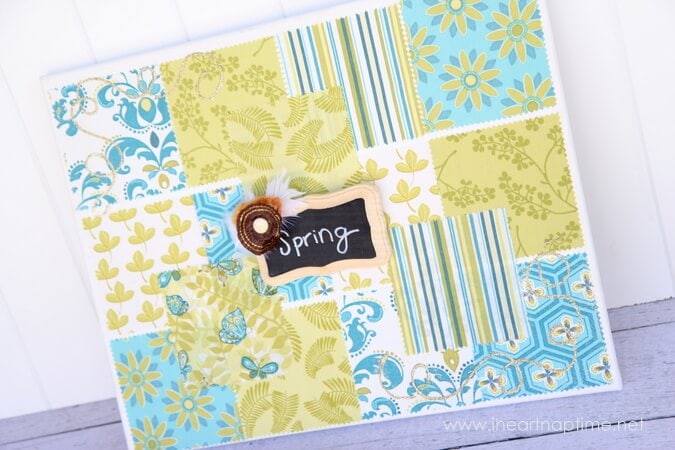 So the question is…what would you have done with this box of supplies?
Thanks to Scribble Shop for sponsoring the challenge. You can keep up with Scribbles Shop on Facebook, Twitter and Google.
This post was sponsored by Sribbles Shop. Full disclosure here.