Spring Entertaining Ideas and Shrimp Kabobs
Spring Entertaining Ideas and Shrimp Kabobs – turning your outdoor space into a welcoming dinner atmosphere for your guests, can be EASY to accomplish this Spring.
Well it's no secret that I love to entertain and throw a great party.  I believe in celebrating even the little things, and adore creating a beautiful atmosphere, any time we have guests come over.  Nothing "big," to celebrate? No problem.  Celebrate that your friends were actually able to make it over for dinner.  Celebrate that you made it through another week of craziness at the office.  Celebrate that it's SPRING!
Now trust me, I know that decorating and designing a party can be a lot of work.  But keeping it simple, with just a few touches, can make a world of difference, and your friends will be wondering where you found all of that "time," to decorate, just for them.

MY OTHER RECIPES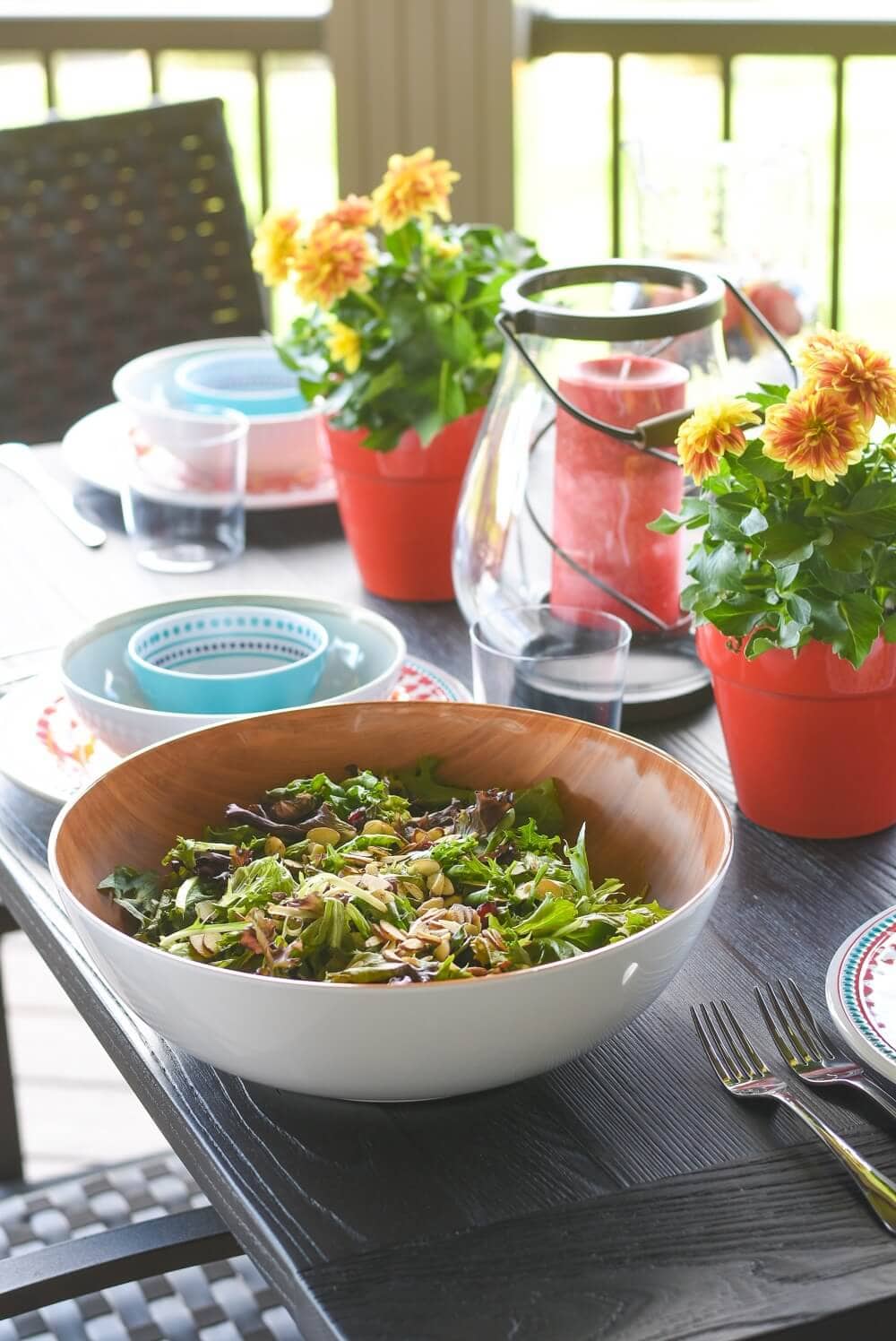 For my Spring Entertaining this year, I found that Better Homes and Gardens had the CUTEST goodies, to create my entire Spring tablescape.  I was able to find it all in-store, at Walmart, and even online! I had no idea of that there were so many additional Better Homes and Gardens items online!  So although I love shopping in the store, online offers an additional selection, that I may not find in-store.
I don't know about you, but when spring rolls around, we are ready to pull our grill out of the garage, and grill just about anything that we can think of.  The experimenting begins, and our guests get to be our guiana pigs, whether they know it or not!
These Spicy Grilled Shrimp & Pineapple Kabobs were not only SUPER easy to put together, but our guests loved the spicy/sweet kick to this simple, yet "fancy," menu item.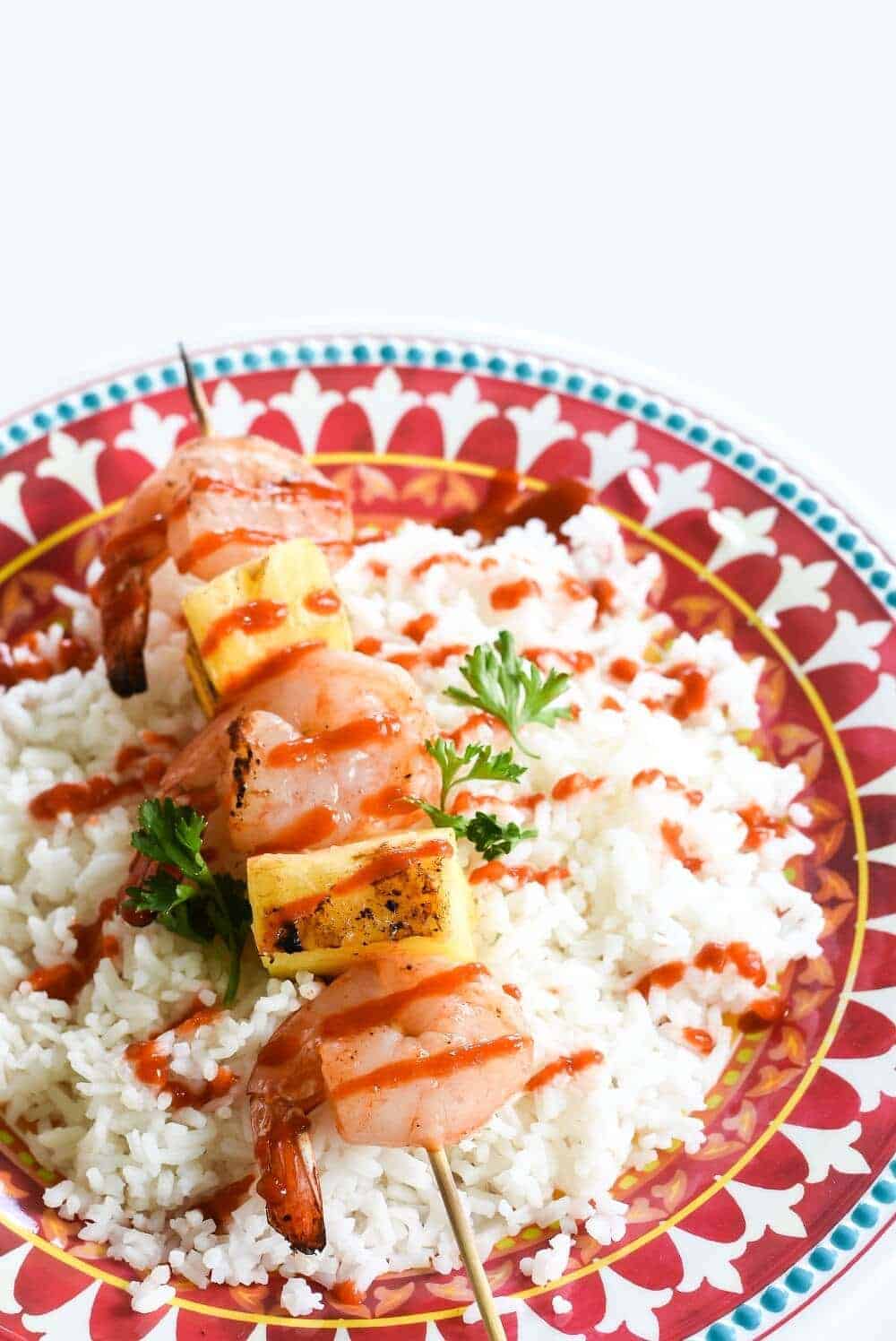 Better Homes and Gardens has candle holders and lanterns this season that can create a beautiful table centerpiece, accent, or light ambiance for those sunset occasions.  I adore this hurricane candle holder!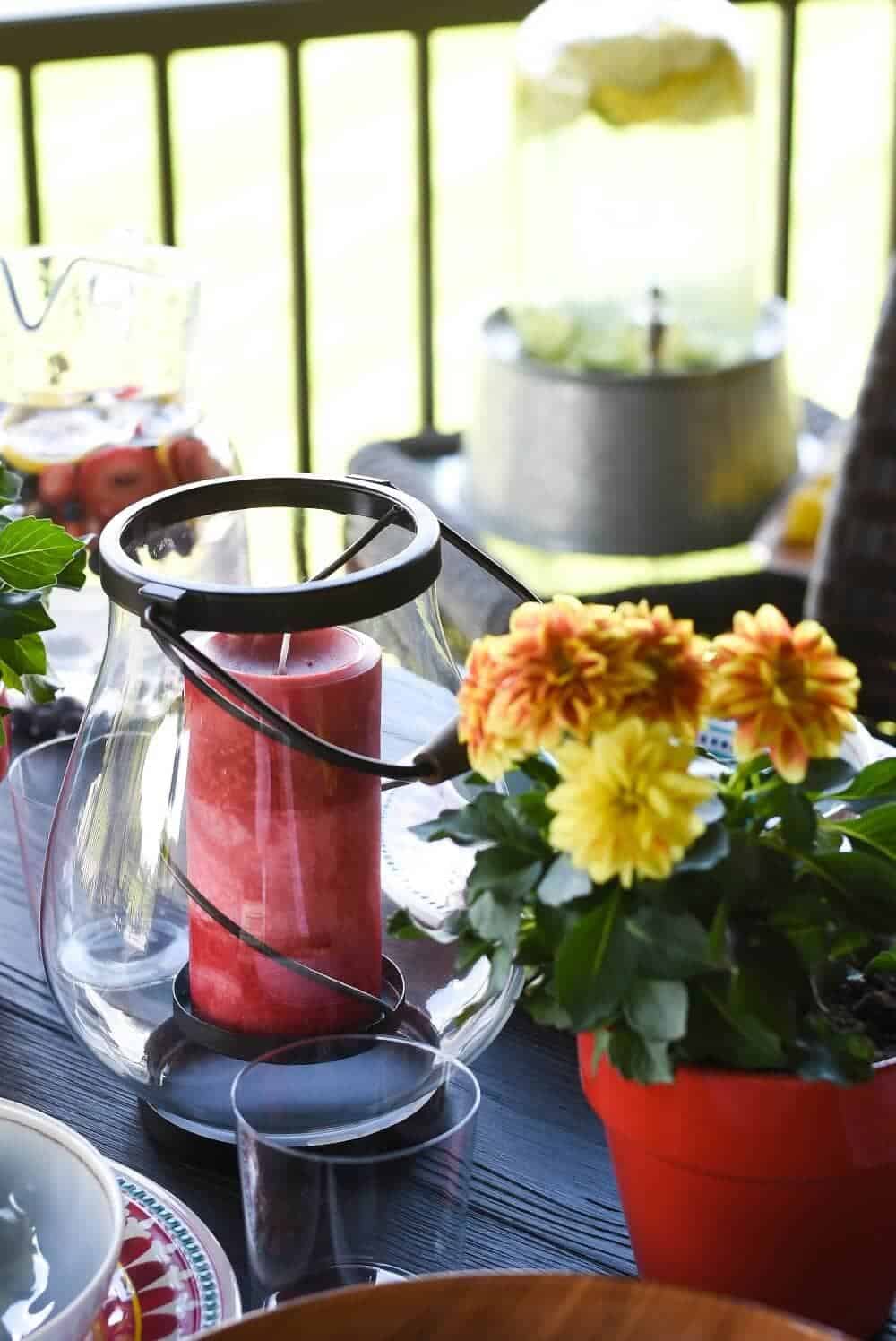 A fabulous Spring centerpiece ALWAYS begins with fresh flowers in my home.  There's something about the look and feel of fresh flowers that can turn any table, in to a classy setting.   Better Homes and Gardens even has you covered, with fresh flower offerings, in-store.  I couldn't resist the bright yellow and red Dahlia's, to coordinate with all of the dinnerware that I chose for the outdoor place settings.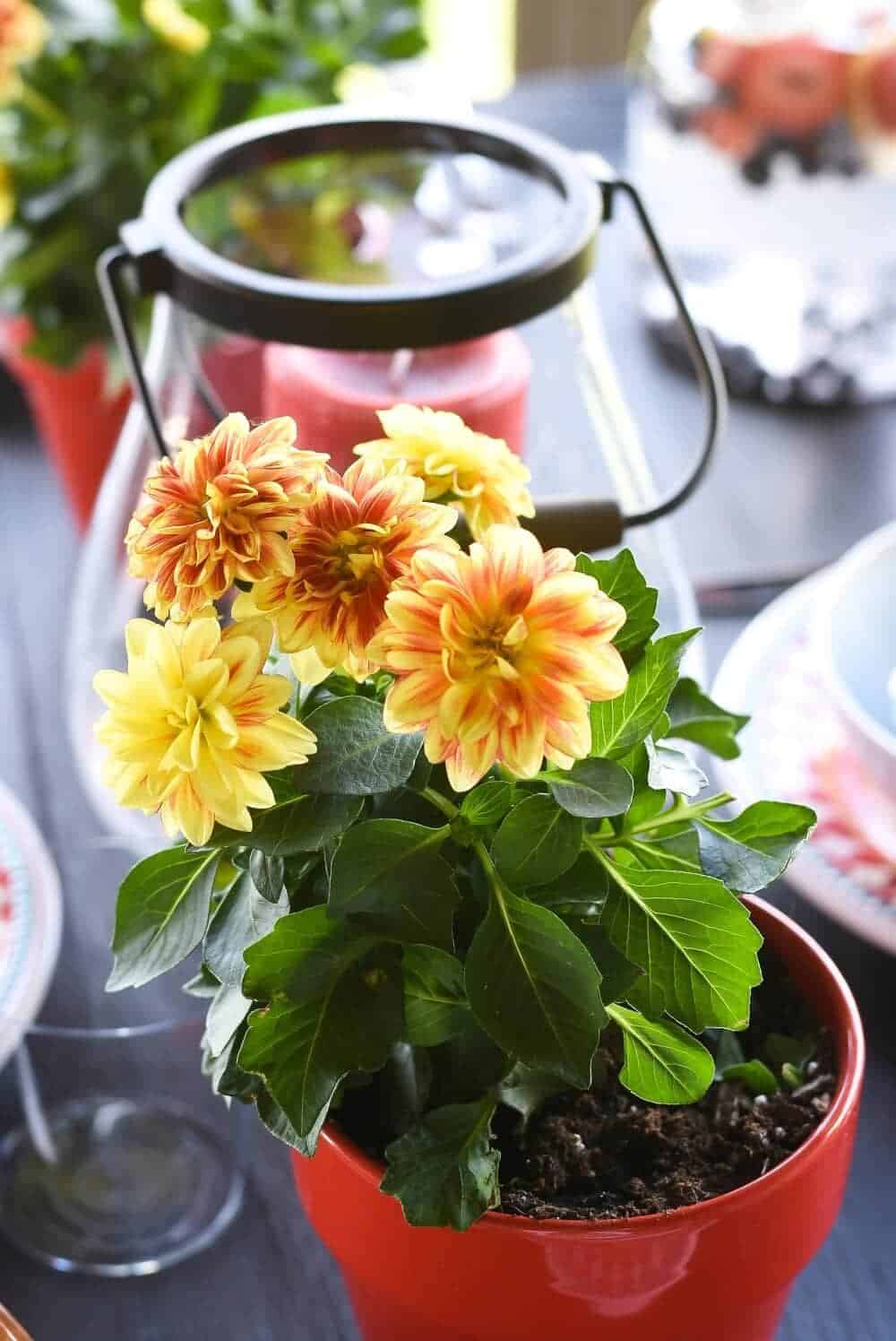 I couldn't WAIT to put the variety of the Better Homes and Gardens serving ware together on the patio table.  The bright colors of the Better Homes and Gardens Red Medallion Print Melamine Dinner Plates, the Rustic White Melamine Cereal Bowls, and the Teal Trellis Print Melamine Berry Bowls, were the PERFECT touch to create each place settings.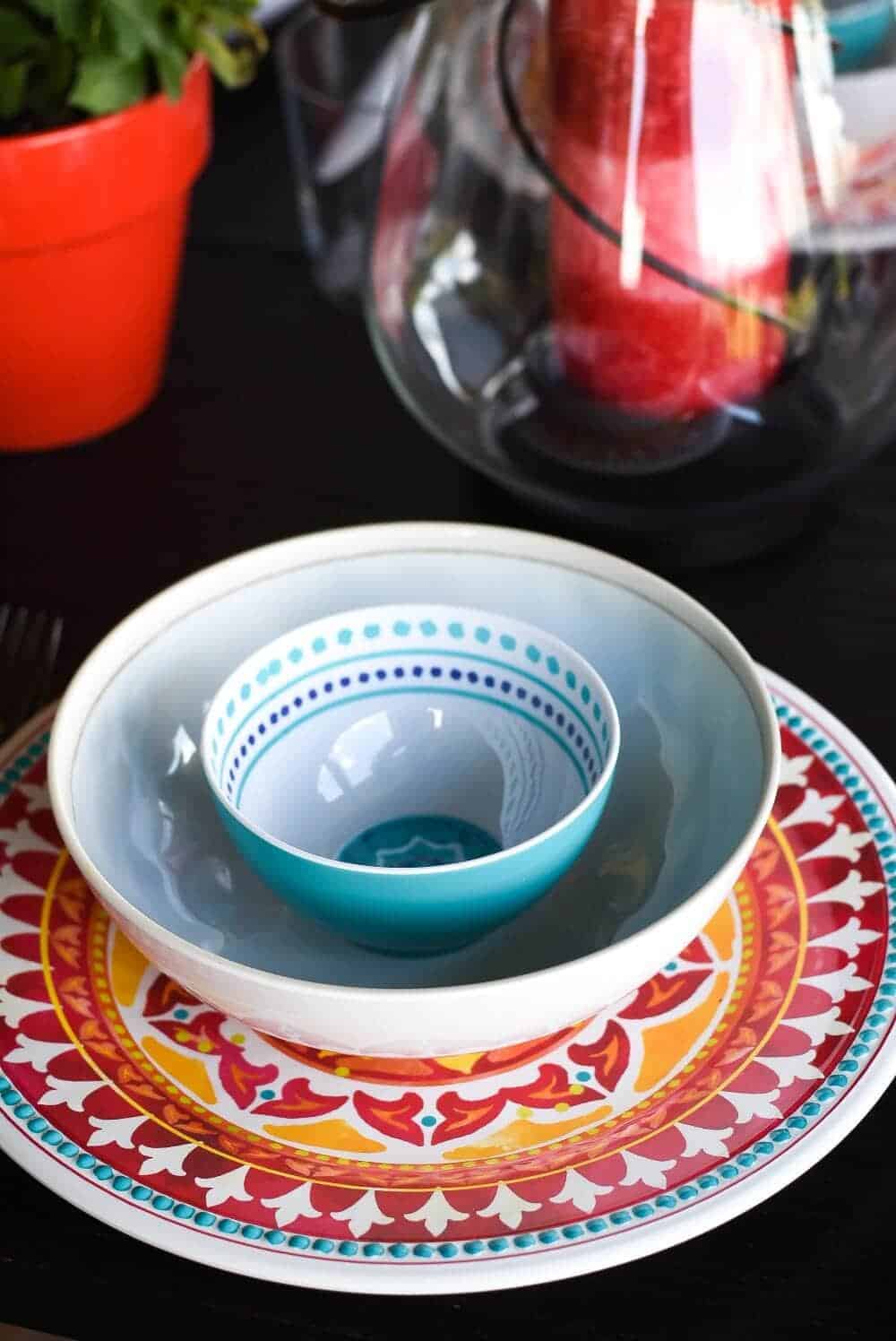 Better Homes and Gardens also has utensils for every taste and style.  I fell in love with these timeless designs!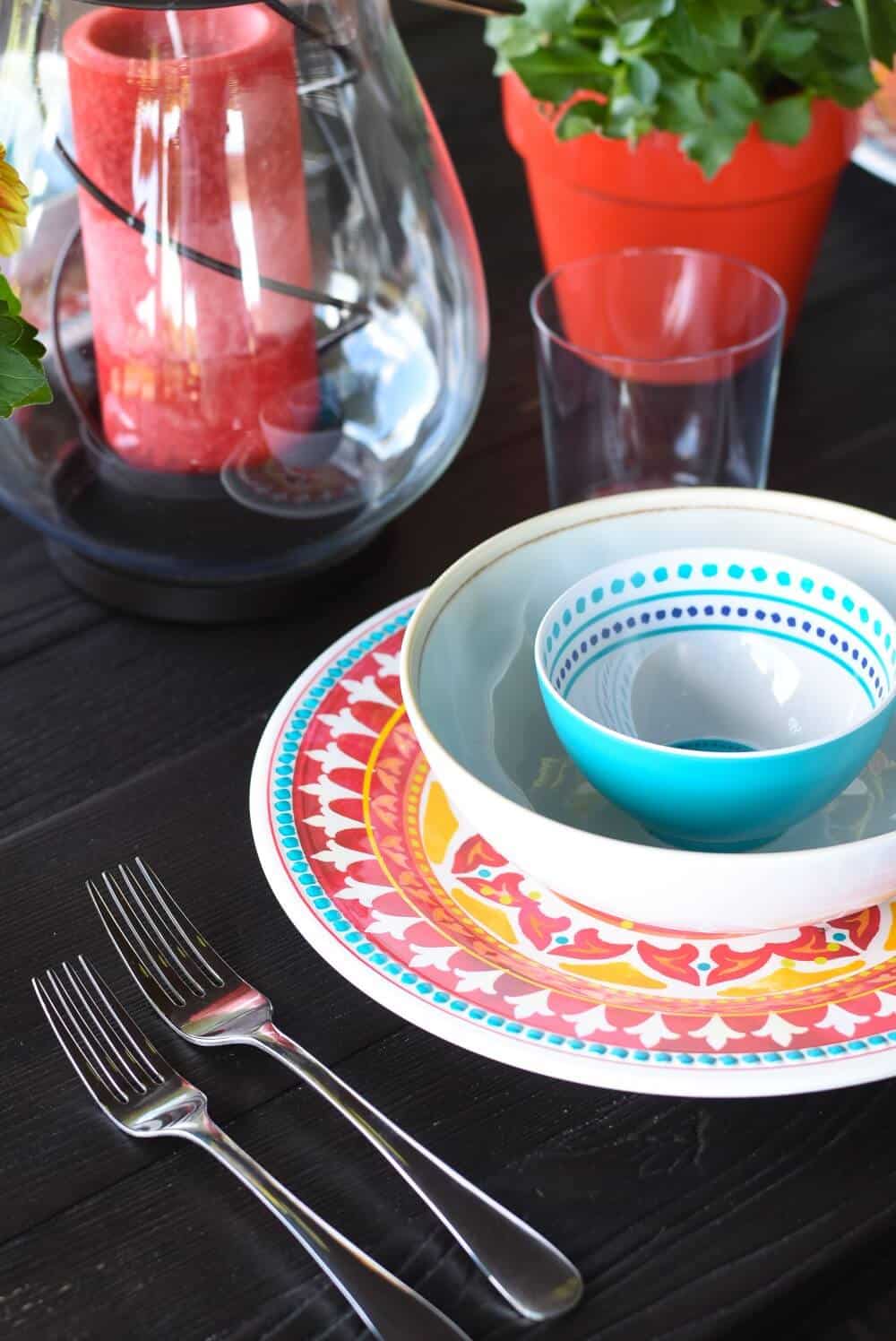 Did you know that a fun and classy serving dish, can make the food that you serve at your party, even tastier?  Ok, maybe I just tell myself that… but I can't help but think how much better my salad looked in this Better Homes and Gardens Melamine Serve Bowl with Bamboo print! Plus, it's lighweight, and versatile enough to work with almost any color scheme!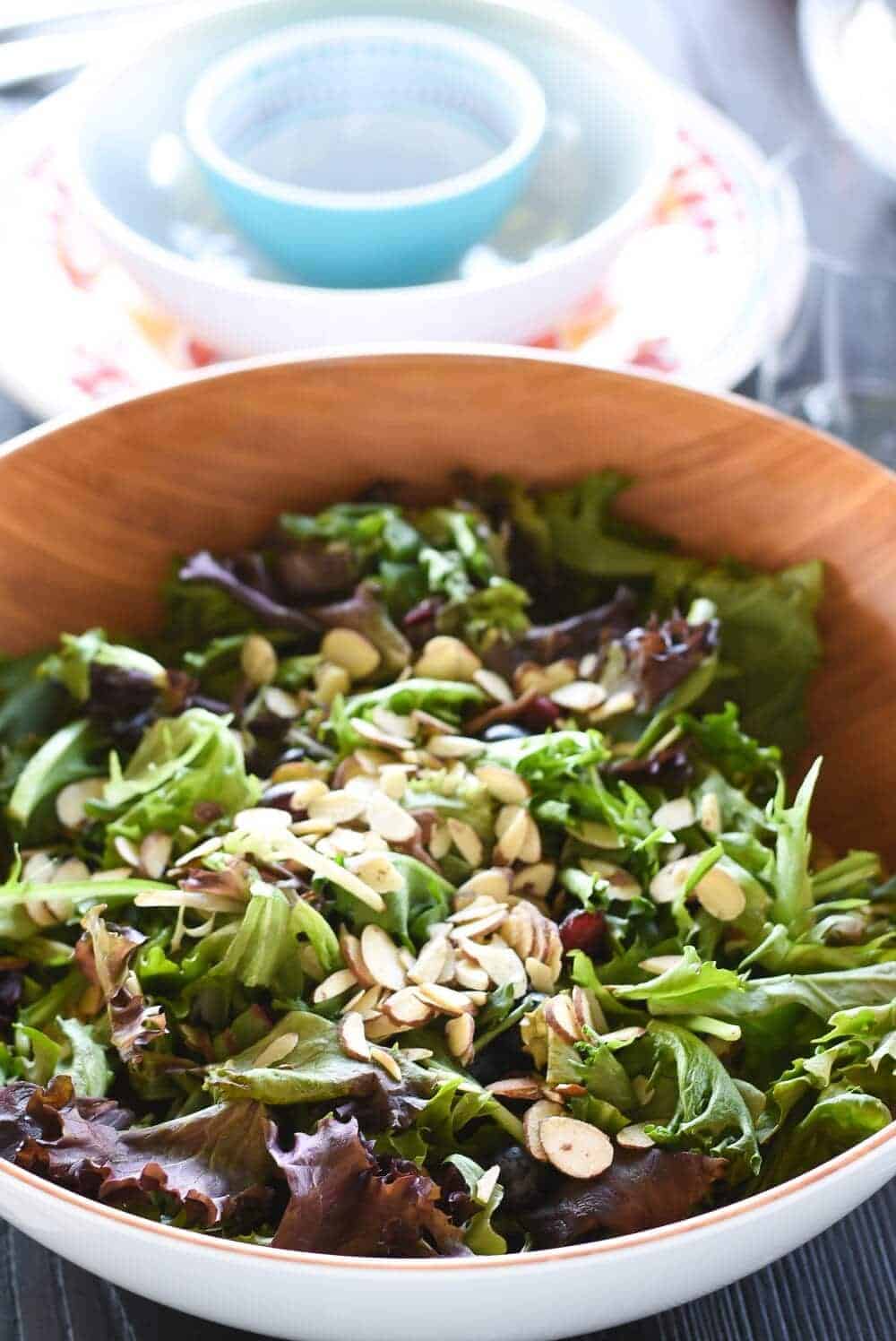 I'm a firm believer in trying to always make sure that our guests have beverages at their fingertips.  No one wants to have a thirsty guest, and no one wants to BE thirsty.  So although I had the beverage dispenser nearby, I wanted to also include a tabletop pitcher for guests to easily refill their cup when needed.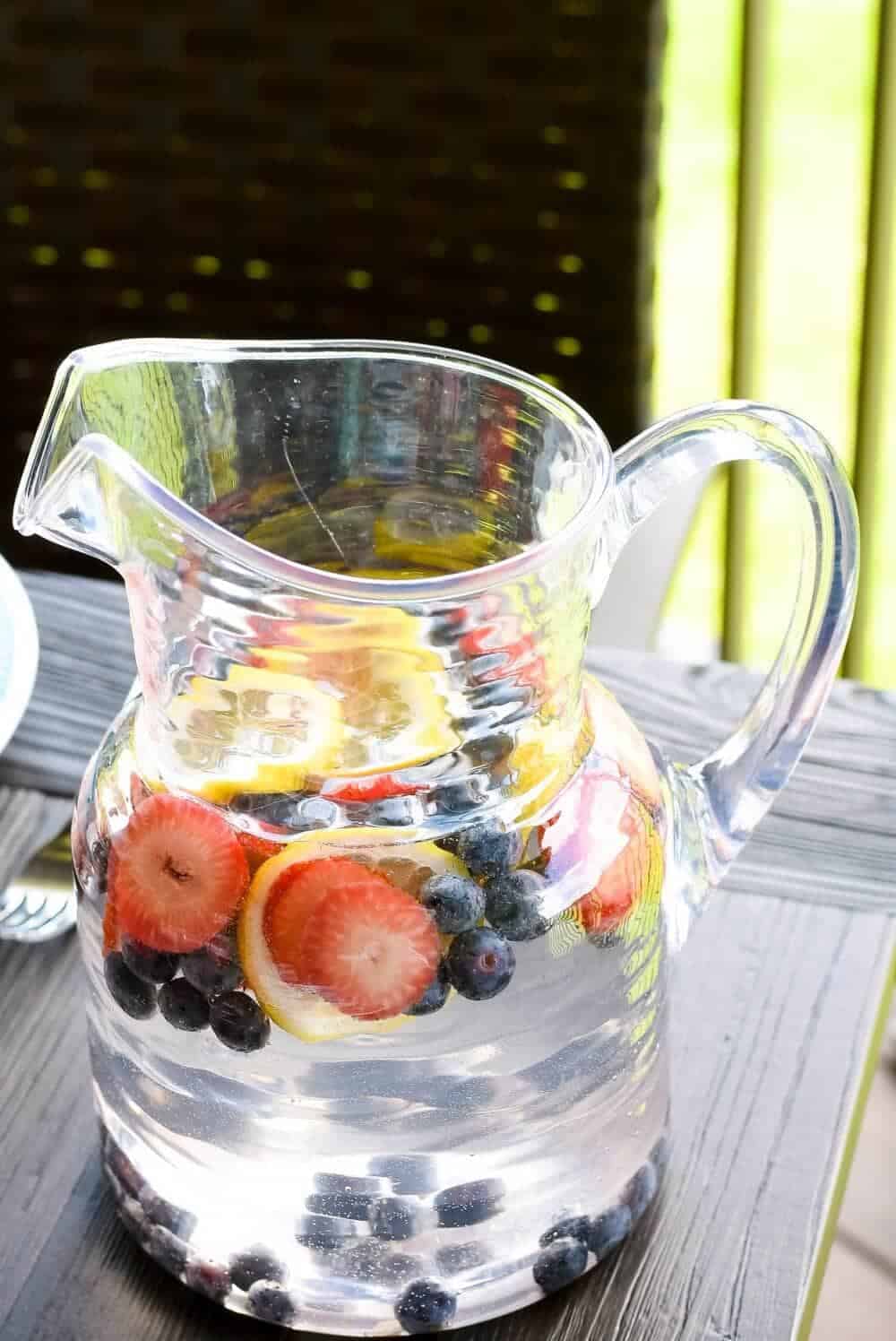 Let's not talk about the amount of beverage dispensers I actually own (because that's just plain embarrassing)… but this glass, 2-gallon, Better Homes and Gardens dispenser ranks at the top of my favorites list.  It has just the right amount of detail on the front, and big enough that you won't have to refill it often.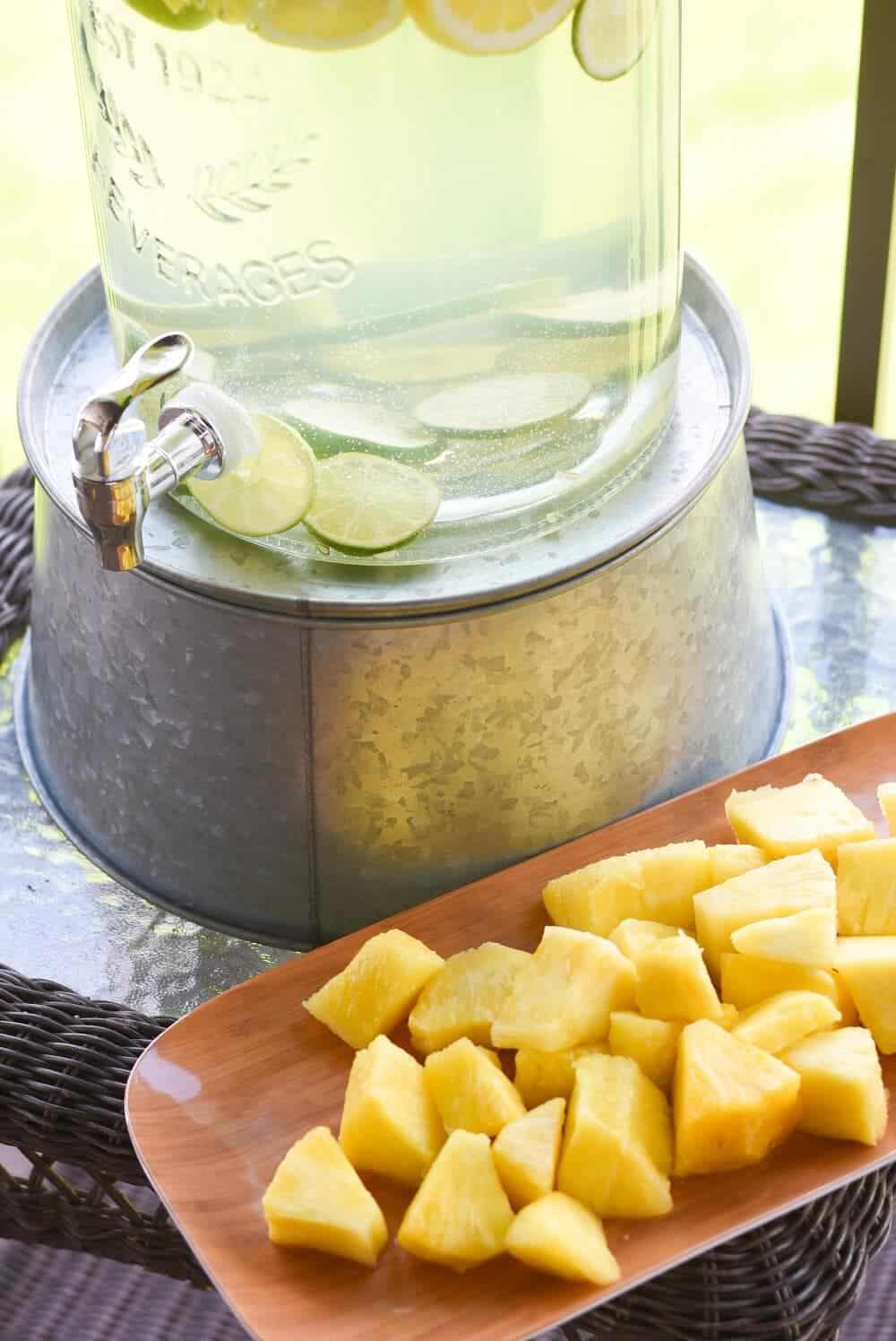 I'm crushing on this Better Homes and Gardens Galvanized Stand for so many reasons.  Flipping it upside down, gives the beverage dispenser a little boost.  Turn it over, and you can make it a beverage tub, to hold bottled/canned drinks!
You can never have too many serving trays! (At least that's what we believe in our home.)  The Better Homes and Gardens Melamine Bamboo Print trays came in so handy for the extra garnishes, and snacks that we had scattered around the patio.
When brainstorming over what to dish to serve at our Spring patio gathering, I wanted to something easy, that wouldn't take time away from our guest.  By grilling, we were able to visit on the back patio with everyone, and the kabobs were a quick and easy meal idea, that also impressed the tastebuds of our friends!
The sweet and salty contrast of these Spicy Grilled Shrimp and Pineapple Kabobs are a excellent dinner menu choice when feeding and entertaining your guests on the patio this Spring!  Easy to handle, bright & colorfully, and classy enough to add to your party flair.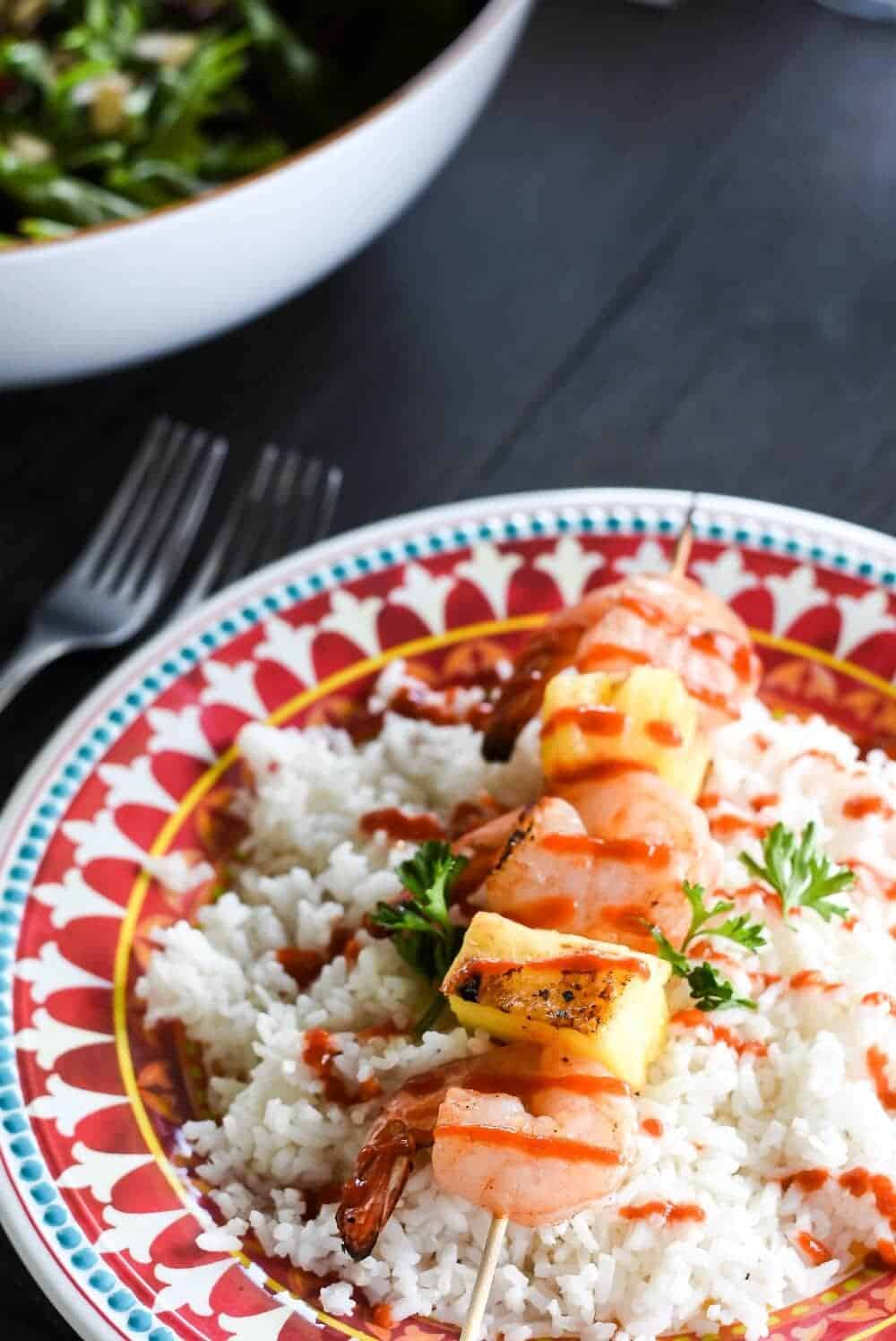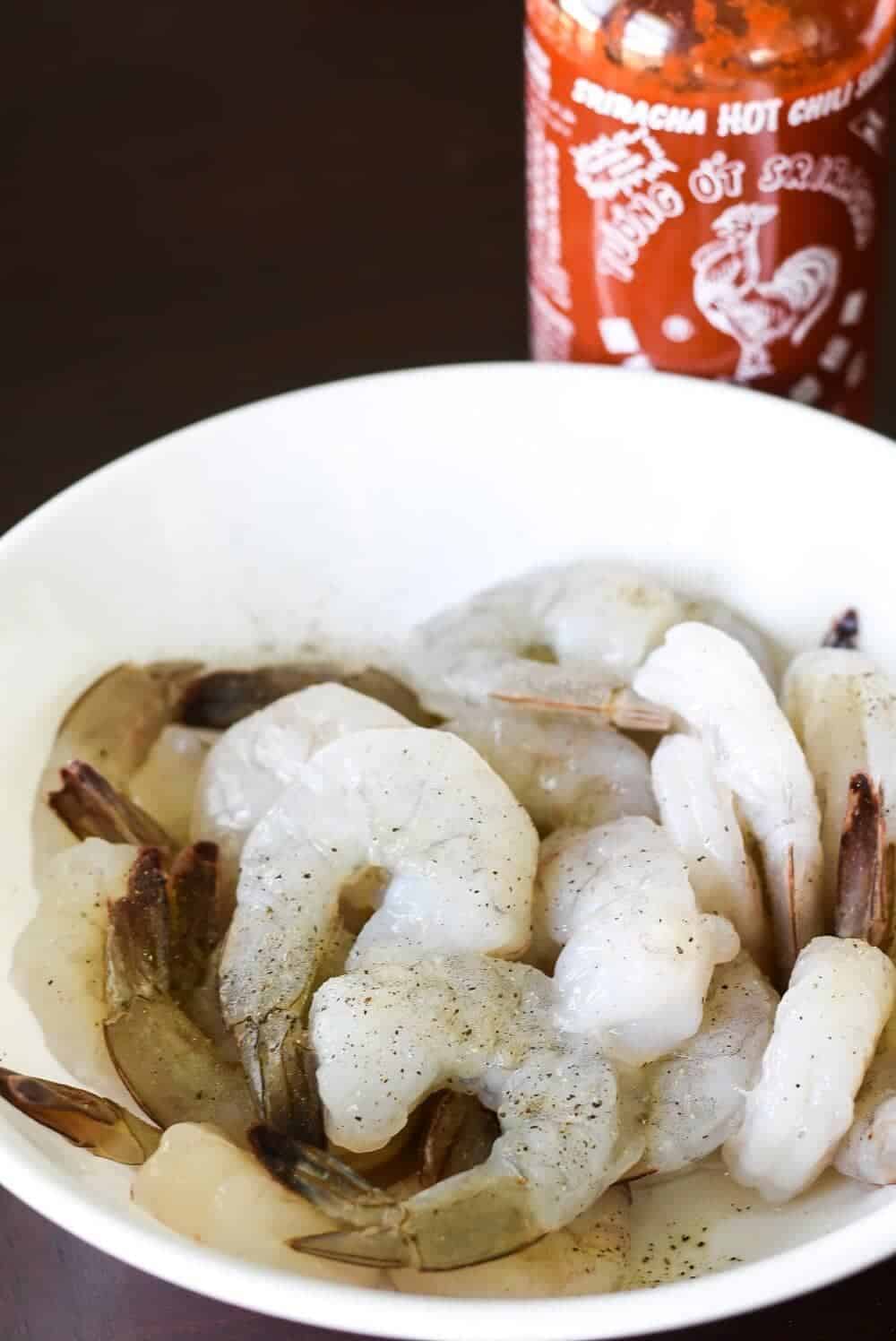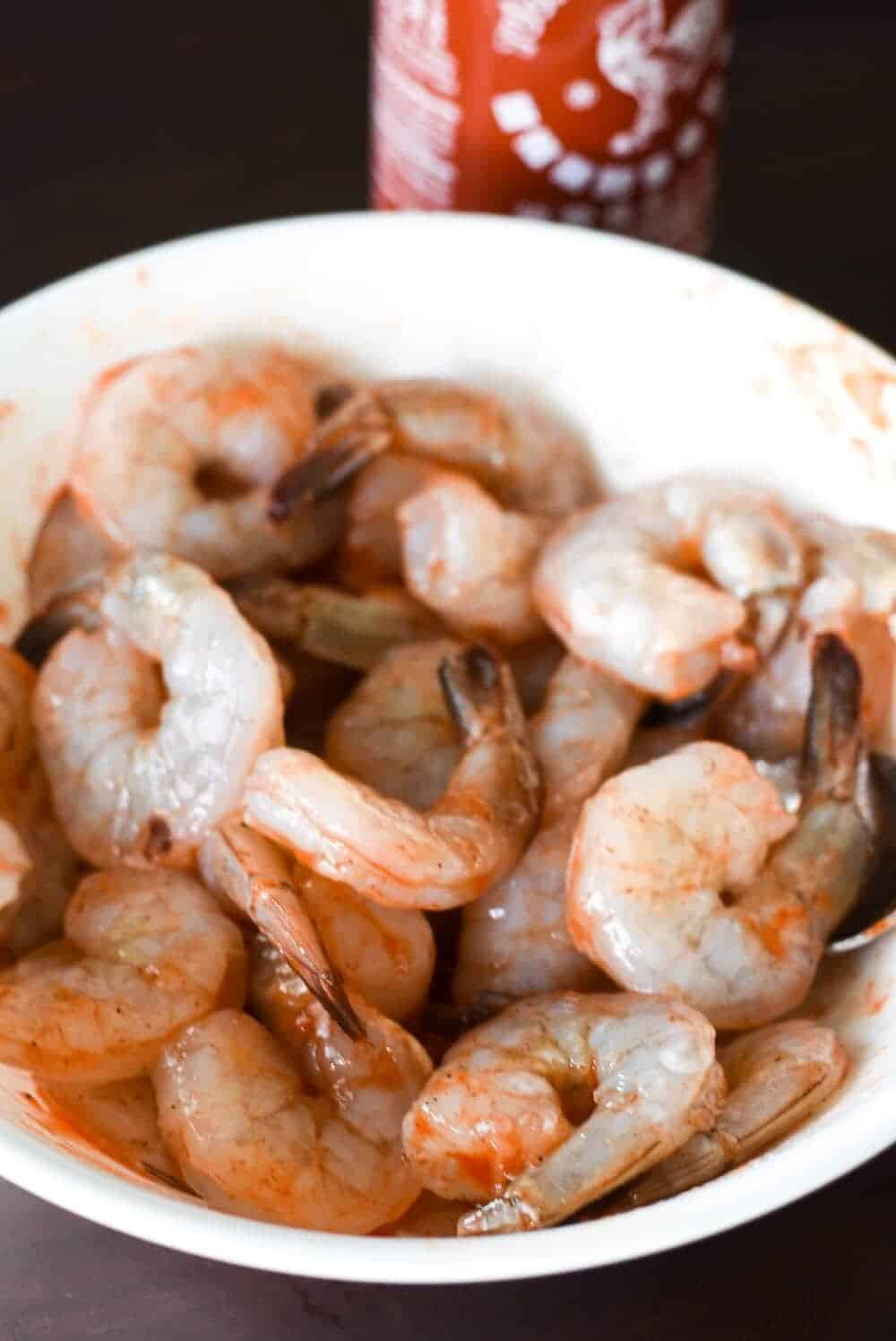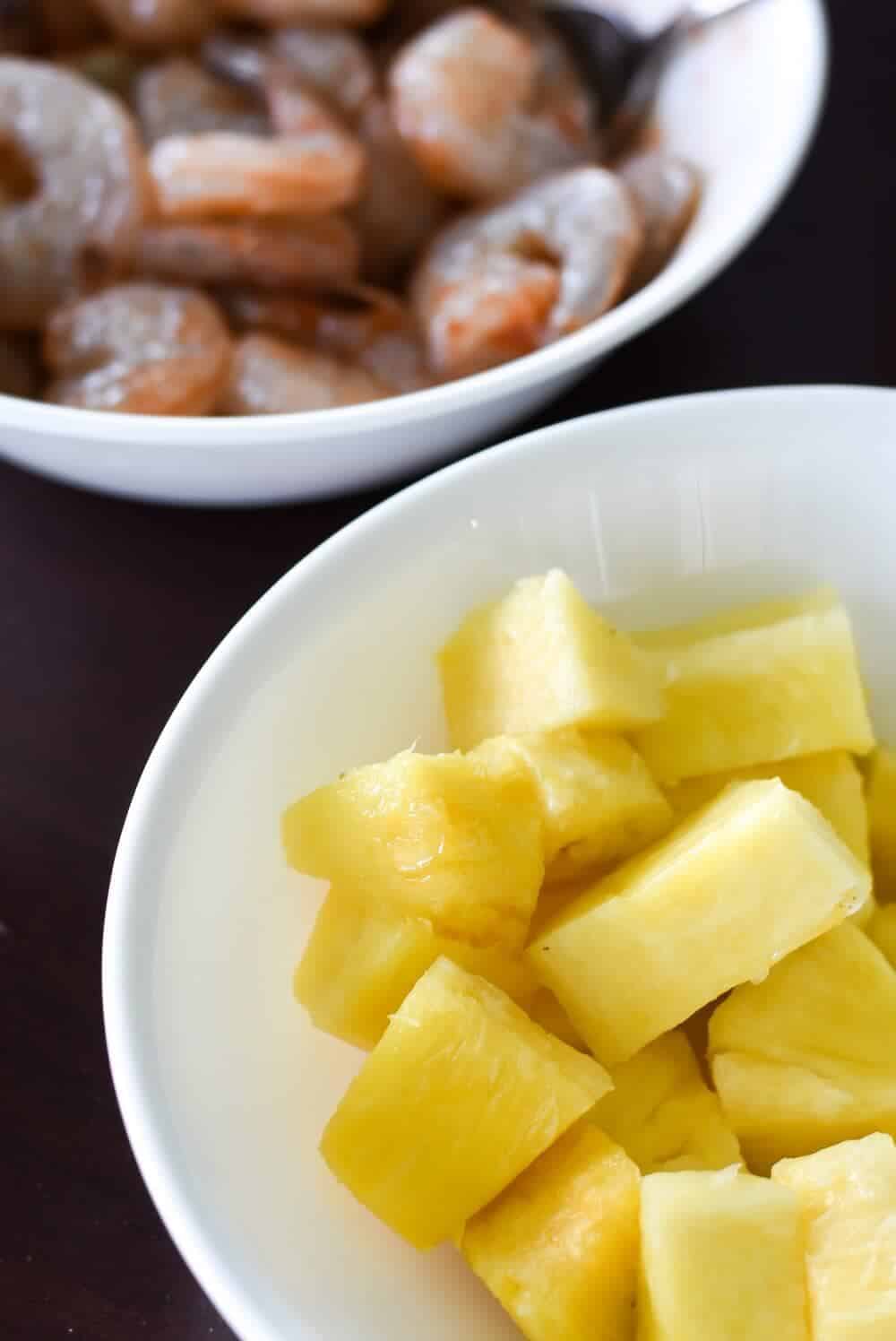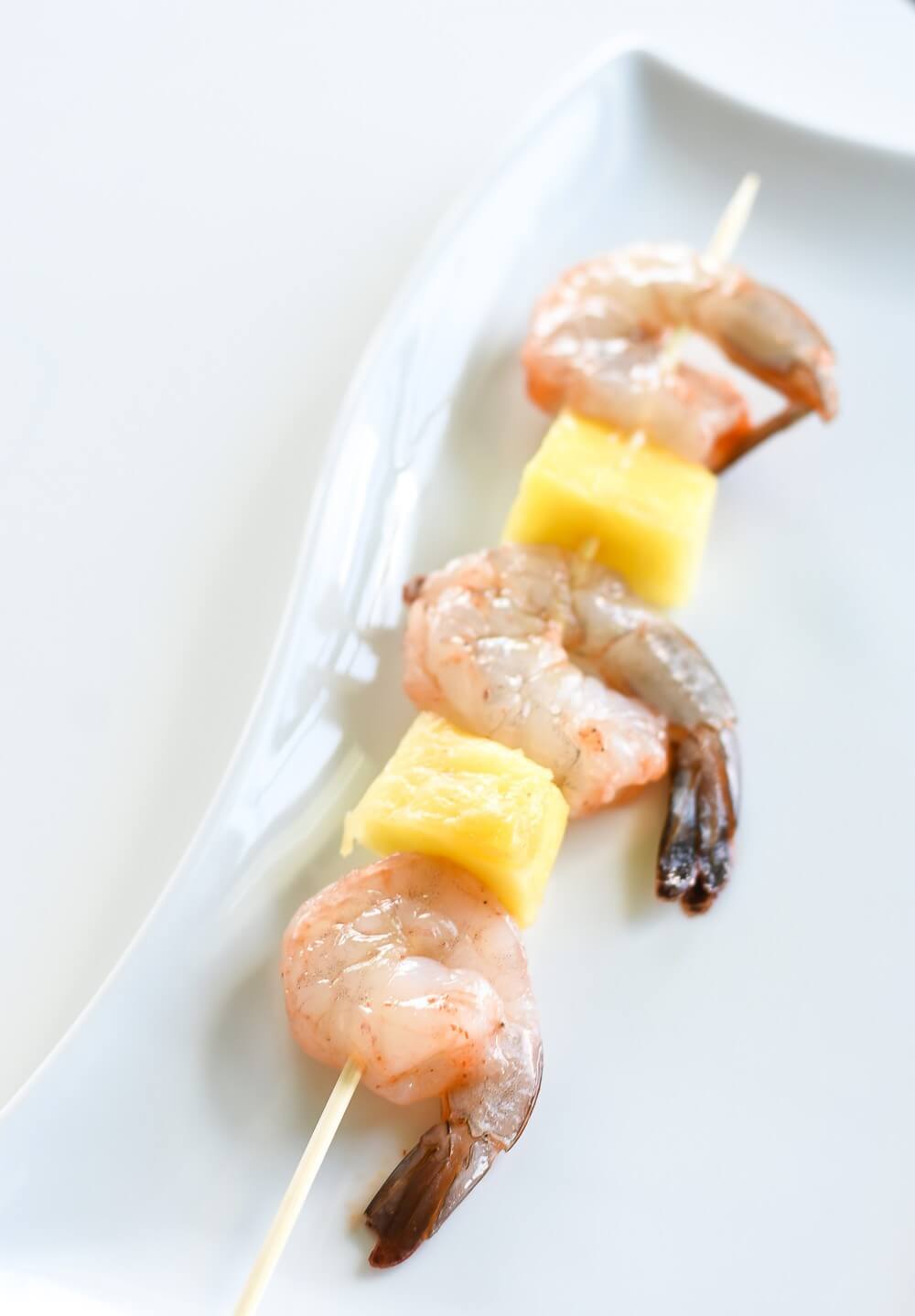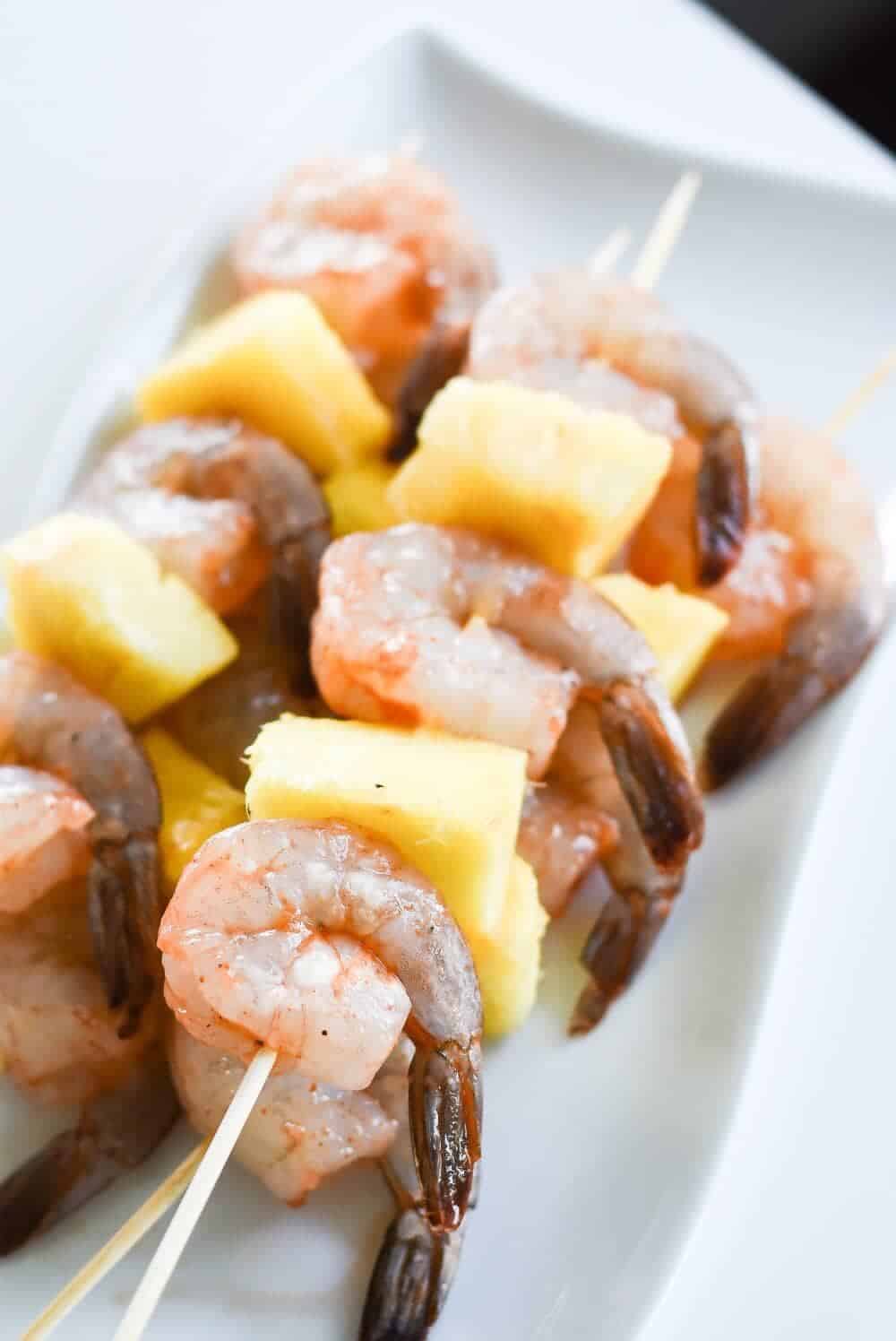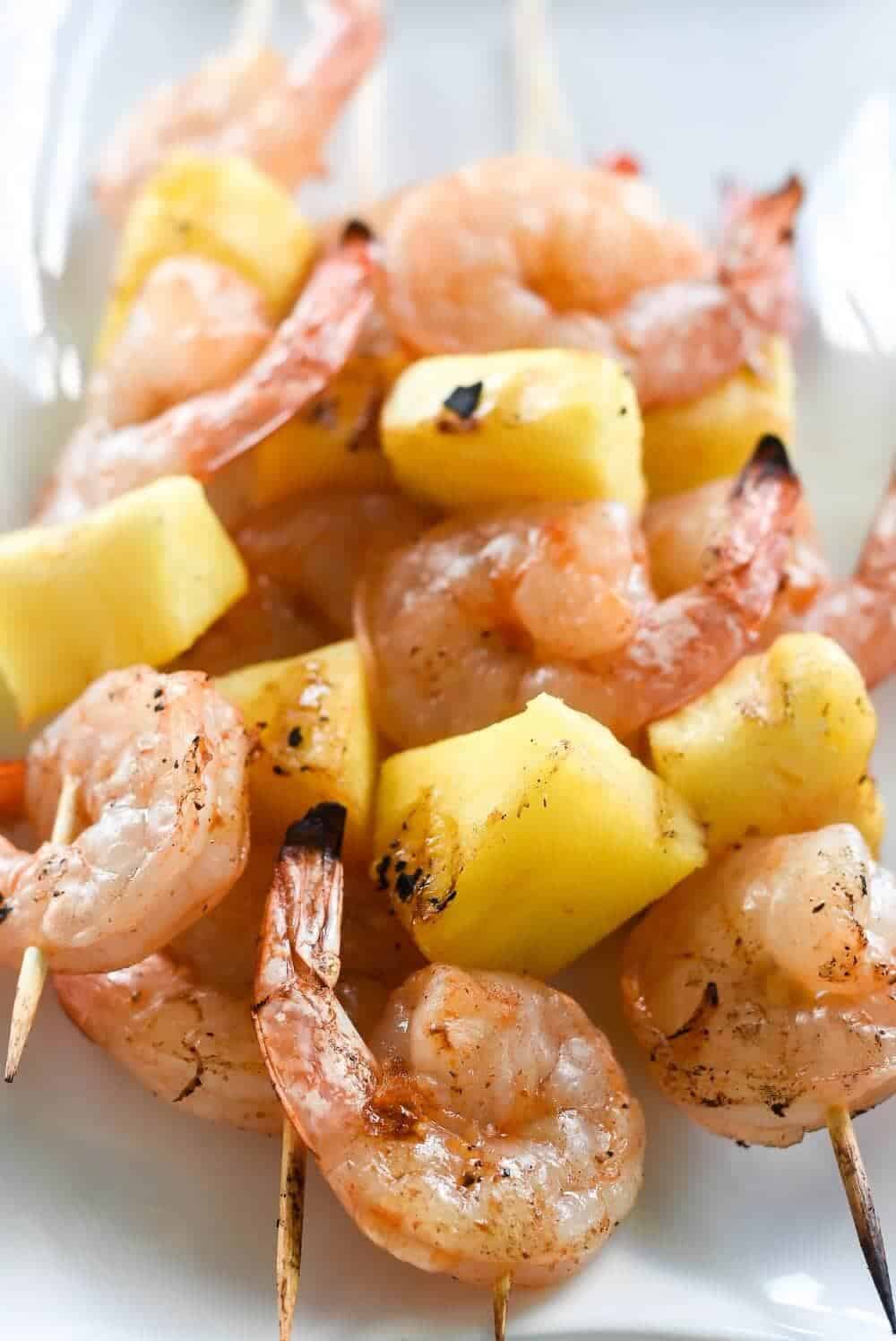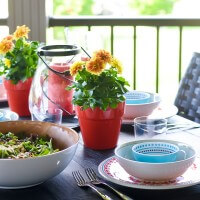 Spicy Grilled Shrimp and Pineapple Kabobs
A quick recipe to create when entertaining. Fire up the grill and quickly create this easy to serve dish, for your guests.
Ingredients:
Ingredient quantities depend on the amount of kabobs desired.
Peeled, deveined, (tail on or off) shrimp
Sriracha Sauce (just enough to coat the shrimp evenly)
Pineapple Chunks
Salt and Pepper. to taste.
Wooden Skewers
Cooked Rice, optional
Directions:
Soak wooden skewers 10-30 minutes before grilling.
Heat grill to medium heat.
Drizzle shrimp with Sriracha sauce, just enough to coat.
Rotating the shrimp and pineapple, slide on to wooden skewers.
Place skewers on grill and cook kabobs over medium heat for 5-7 minutes, turning halfway through the cooking process, or until the meat is white and opaque.
Serve over a bed of white rice, and drizzle with extra Sriracha sauce, if desired.
Optional: Drizzle Teriyaki sauce over kabobs and rice for an added sweet contrast, to the spice.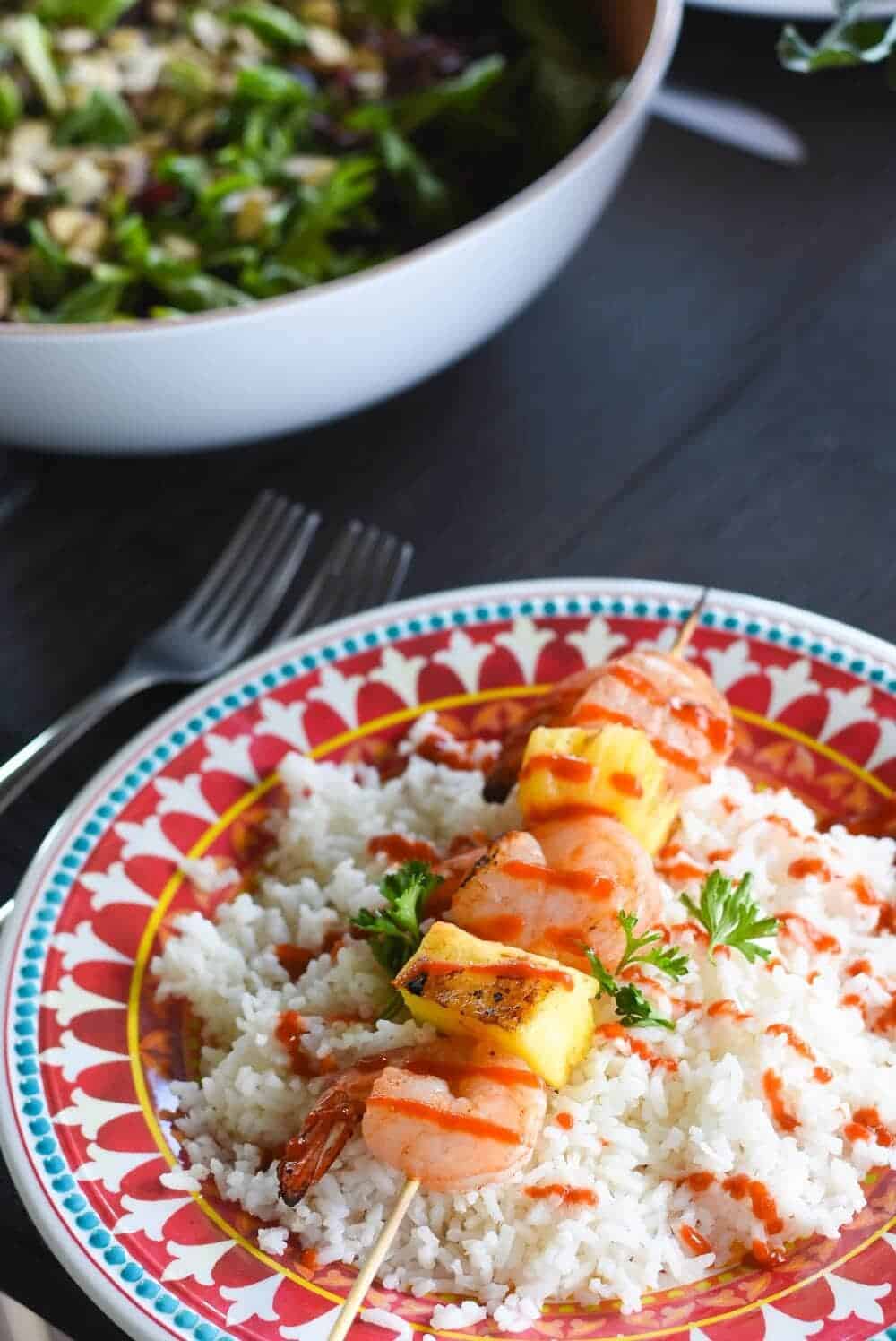 This post was brought to you by BHG at Walmart. All opinions are 100% my own. For more inspiration follow on Pinterest,Facebook  and twitter. #BHGLiveBetter
ENTER to WIN a $100 gift card to Walmart to buy the supplies needed for this party. Leave a comment below with one product you're excited to try. Entries close at Noon EST on Wednesday, May 25th!
UPDATE: Our giveaway has closed and our winner is….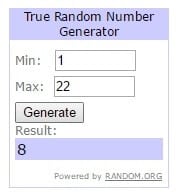 Comment number eight! Kacey, I sent you an email.  :)
Join in! Leave a comment!
Comments