I posted these cute pictures last week, and I promised I would share the tutorial. These flowers are so fun for spring! And they sure look cute on Miss Emmalyn! Am I the only one who makes a headband for every. single . outfit!? lol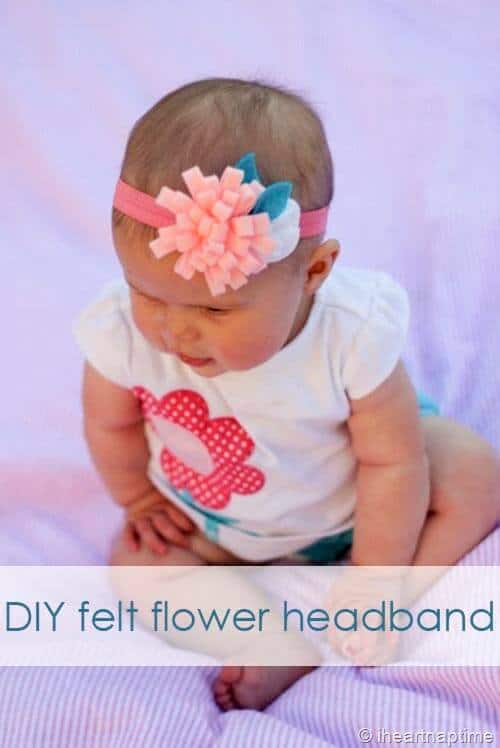 The first flower is pretty simple… I just hope I can explain it right.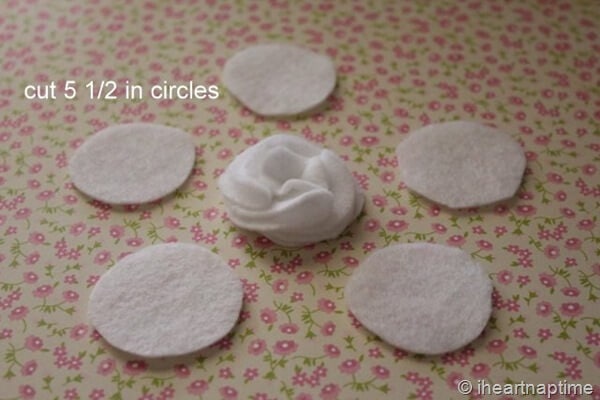 You'll need (5) 1 1/2 in circles (sorry typo in the pic).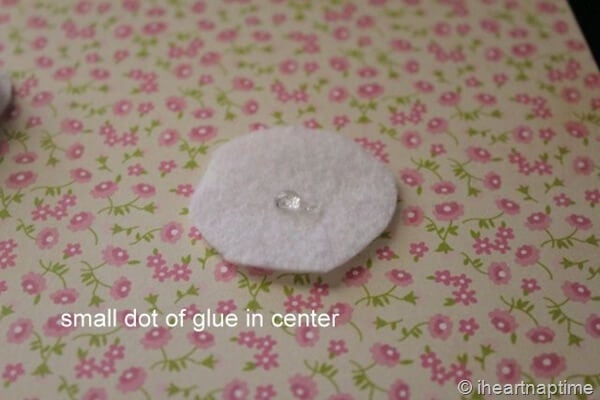 Add a little hot glue to the center and fold it like a taco.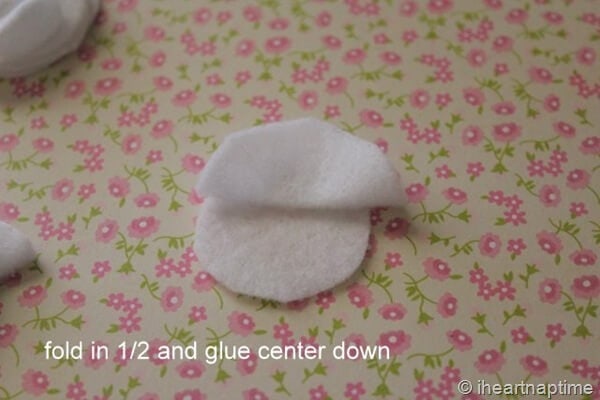 You'll glue one edge down, but not the other. You need to slip your other "taco" underneath and add a little glue. You'll keep doing this all the way around.
Make sense? Just play around with it a few times… you'll get it.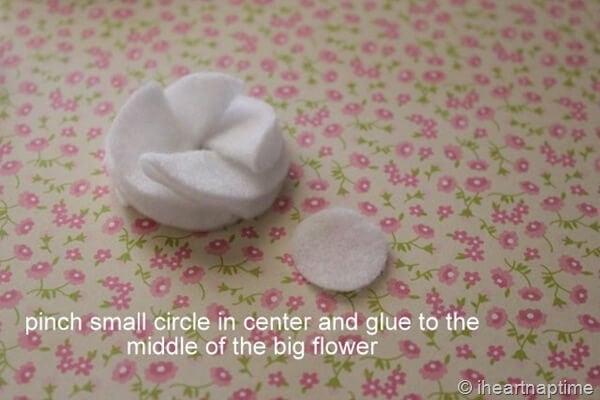 Then your going to cut a 1/2 in circle for the middle. Pinch it together and place a small dot of glue in the middle of the flower. It will pucker up a little, but that's what makes it cute!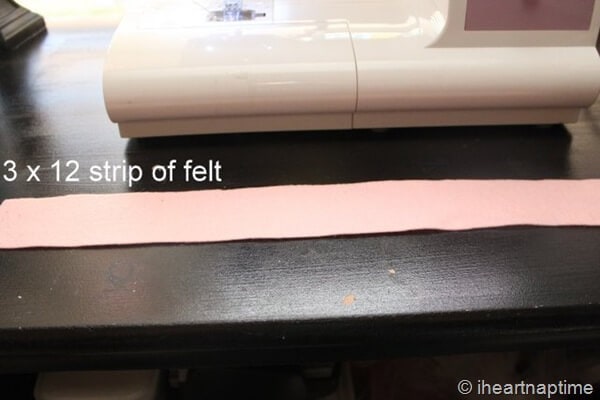 Next you'll need to make your loopy flower. One of my friends had one of these, and I just knew I had to make one. For this flower  cut a  strip of felt  3 X 12 inches. However if you wanted a bigger flower try going 4 X 16 or for a smaller one 2 X 8.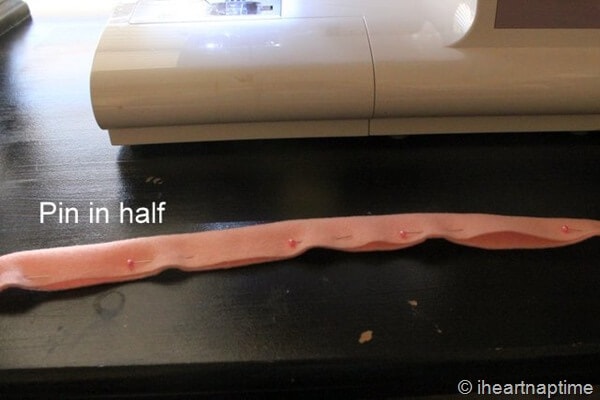 First you'll want to pin it in half. Or if you're a "rebellious" non- pinner just fold in half and sew together. ;)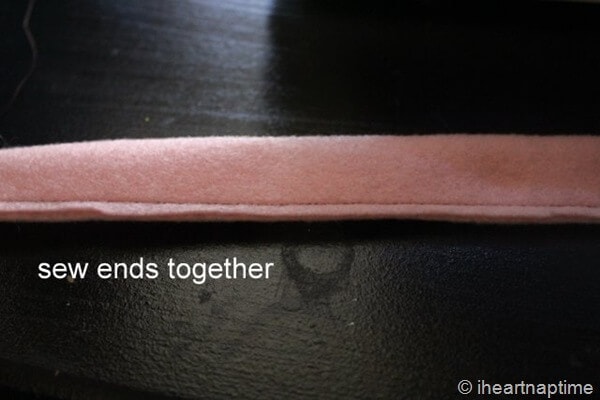 Then you'll sew the pieces together. If you don't sew you could always just glue the ends together… just make sure to do a thin line of glue.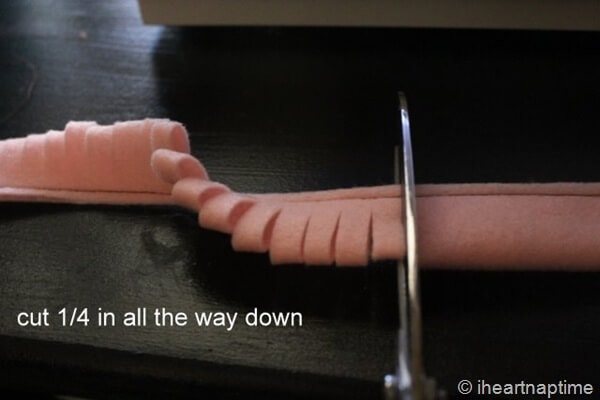 Then you'll cut little snips all the way down. I made the snips about every 1/4 inch.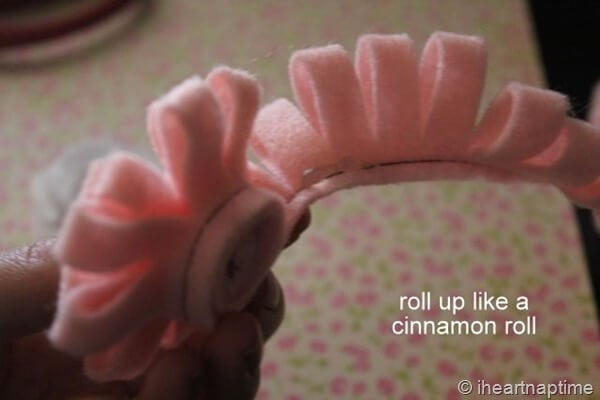 Now roll your flower up like a cinnamon roll, gluing along the way.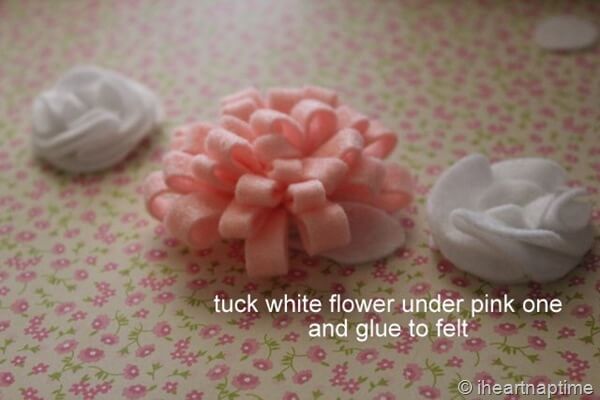 Now your going to glue both flowers to a piece of felt. Glue the pink one down first and tuck the white one under after. Then you'll cut out some leaves. Put a little glue dot in the center of the leaf and pinch together. Then tuck the leaves under the bigger flowers.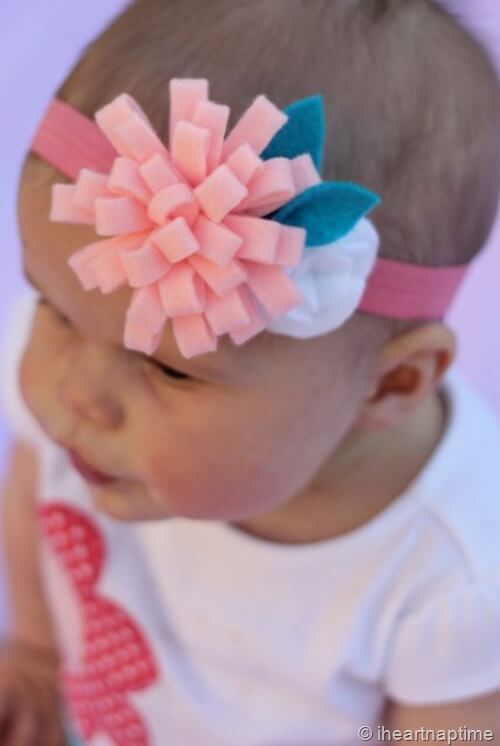 Attach to a cute headband and you got your self a pretty cute flower. My models pretty cute to, don't ya think?! She got so many compliments that day. So go make one! These would be so cute pinned on a shirt too! Get creative!
Linked to Tidy Mom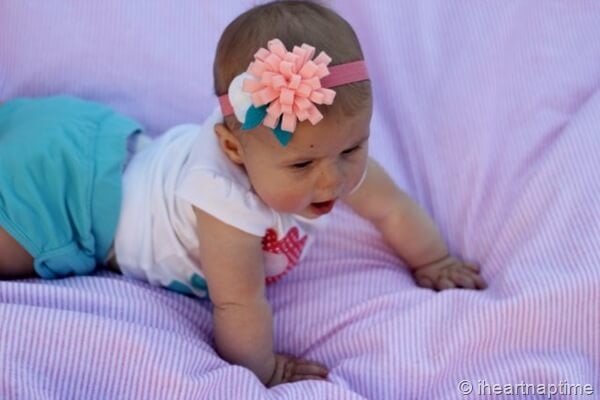 Happy Spring!!