Spring Fling Pinterest Party!
Hello friends! Happy Tuesday! Just wanted to remind you that the Spring Fling Pinterest Party is tonight! Join us for lots of fun, freebies and giveaways!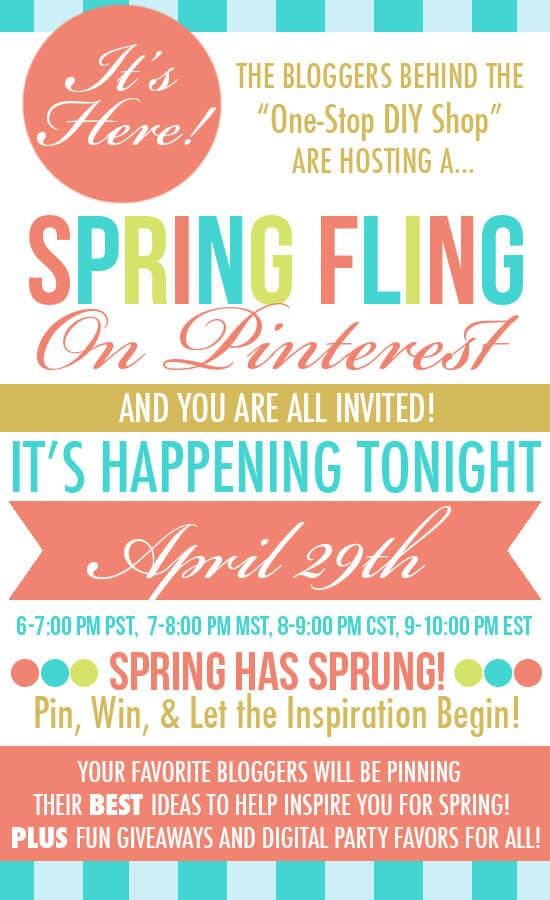 Just hearing about this for the first time? Find all the details HERE. With 12 fanstastic bloggers pinning lots of inspiration with us tonight you are not going to want to miss this!
If you'd like the free party favors, enter your info below and we'll send them after the party. :D

MY OTHER RECIPES
Here's a PEEK at what you'll get just for hanging out with us for one hour tonight and repinning to your heart's content!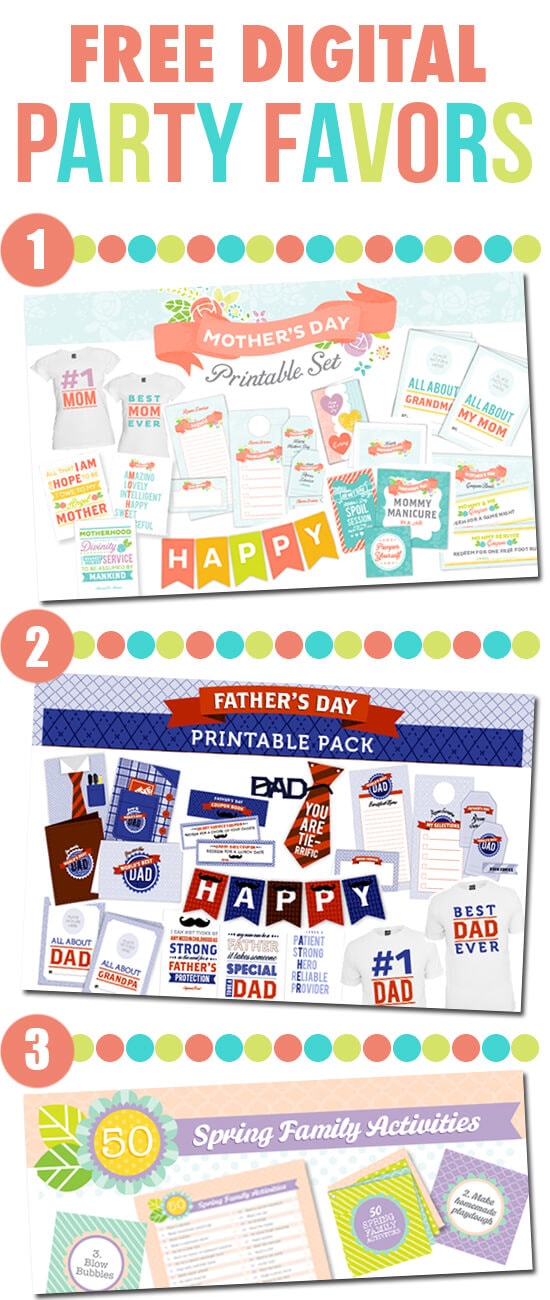 Giveaway
And the Party of all Parties would of course have a GIVEAWAY that is SUPER easy to enter! Want to win YOUR CHOICE of an iPad, Nikon camera, Kindle, TV, or CASH?!? Just click HERE to head on over and throw your name into the hat!
Happy Spring Pinning!
See you all TONIGHT on THIS Pinterest Board at…
6-7:00 PM PST, 7-8:00 PM MST, 8-9:00 PM CST, 9-10:00 PM EST
Join in! Leave a comment!