Spring Pudding Cups …such a fun dessert for the kids to make on Easter. All you need is pudding cups, crushed cookies, gummy carrots and wooden spoons.
I made these pudding cups last year for an Easter gathering and figured I better post them for you in case you're looking for a cute and easy Easter dessert for the kids. These are so simple it's ridiculous. They were also a BIG hit with all of the kids. My daughter saw me editing these pictures a few days ago and remembered them from last year. She is now begging me to make them again this year.
These Spring pudding cups are basically "dirt cups," which are the ones you probably remember having as a little kid with the gummy worms. I'm not going to lie… I may have snuck one of these pudding cups along with a slice of carrot cake. They can be for adults too ;)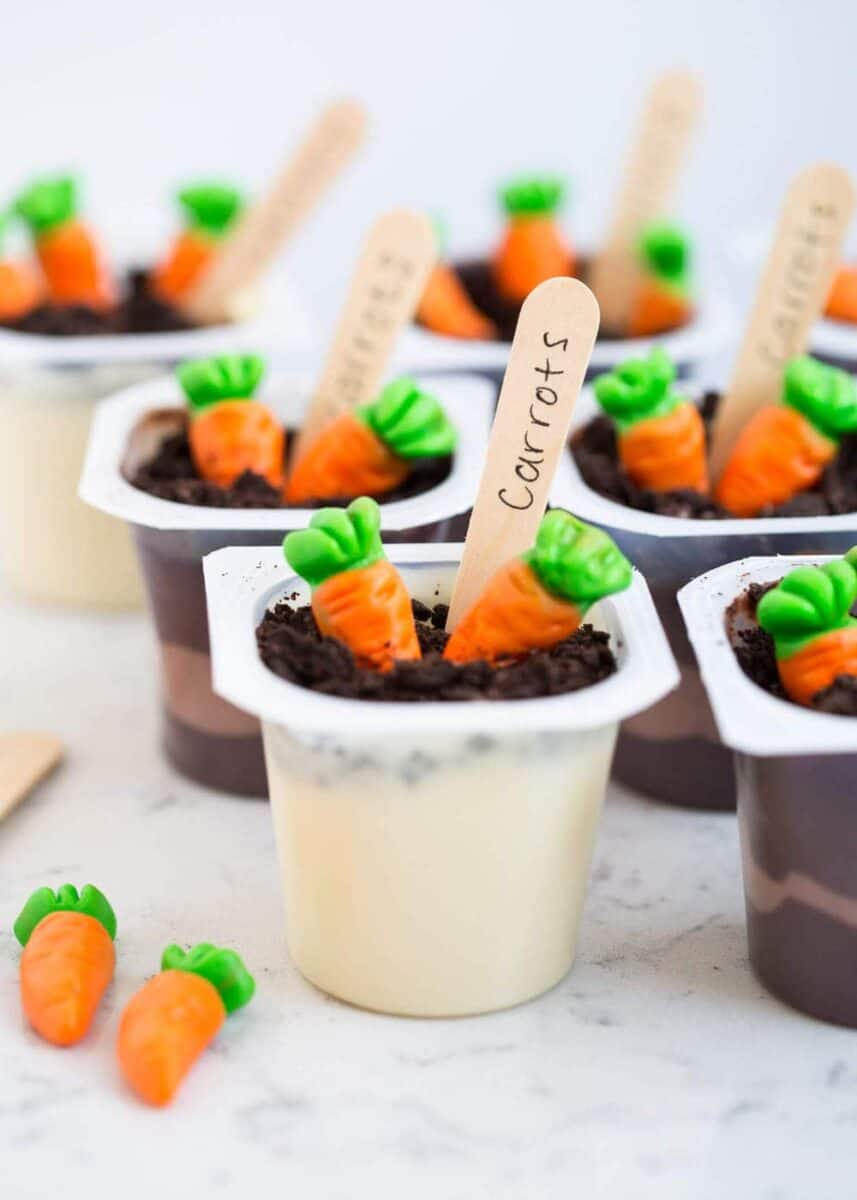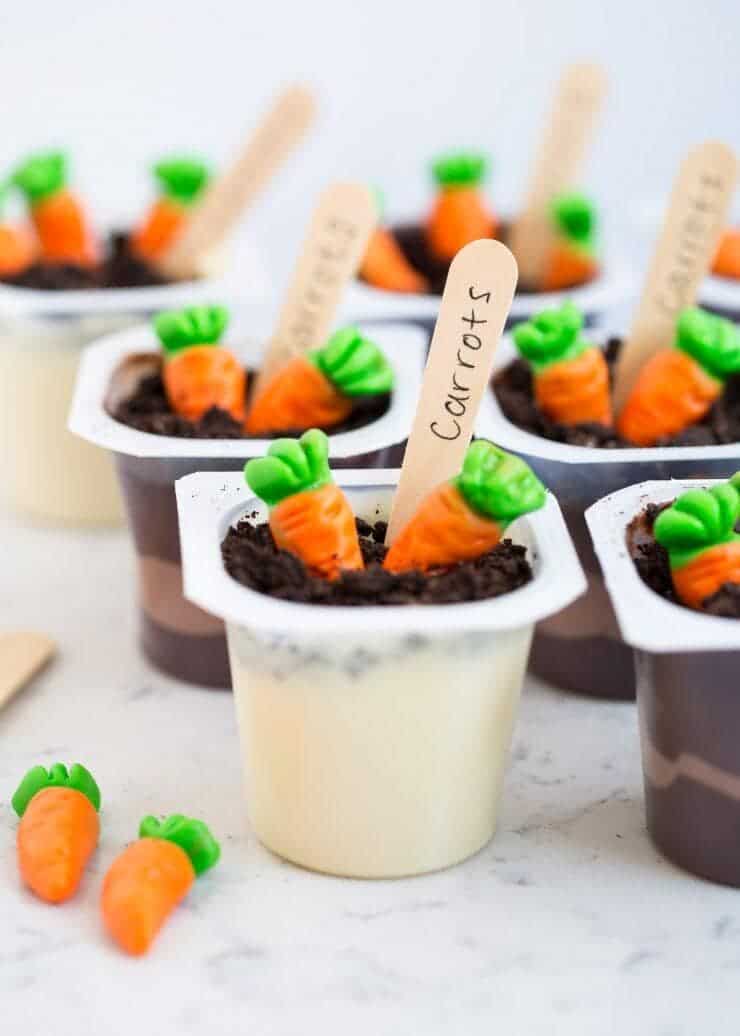 How to make Spring Pudding Cups
All you need to make these is pudding cups (you could also make your own pudding and put it into jars or small cups), crushed OREO's and gummy carrots. You could also use peeps or jelly beans to put in the dirt as well.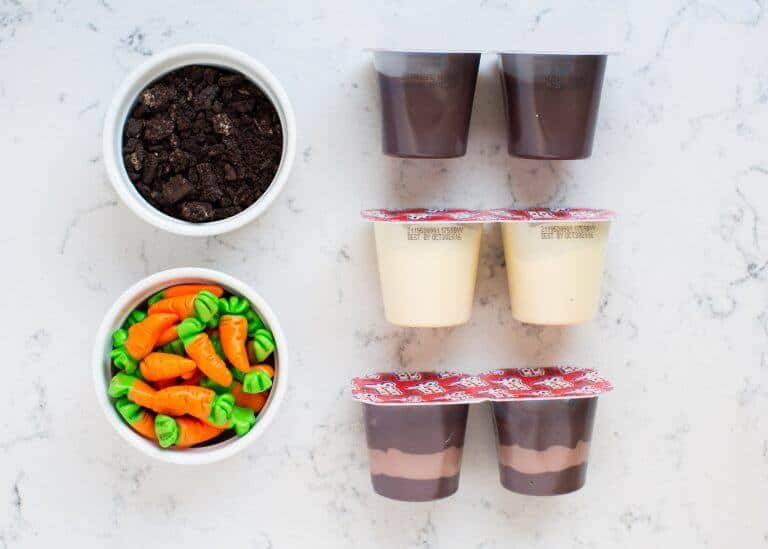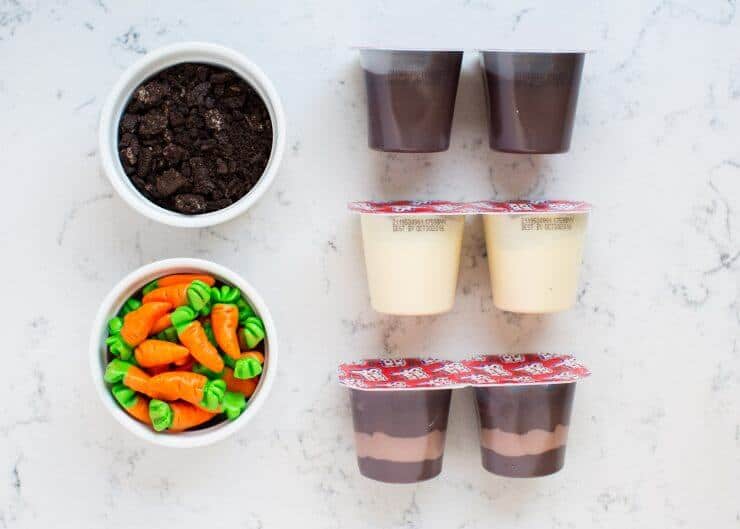 Then all you're going to do is write "carrots" onto your wooden spoons with a thin sharpie. Then place the crushed OREO's on top of the pudding.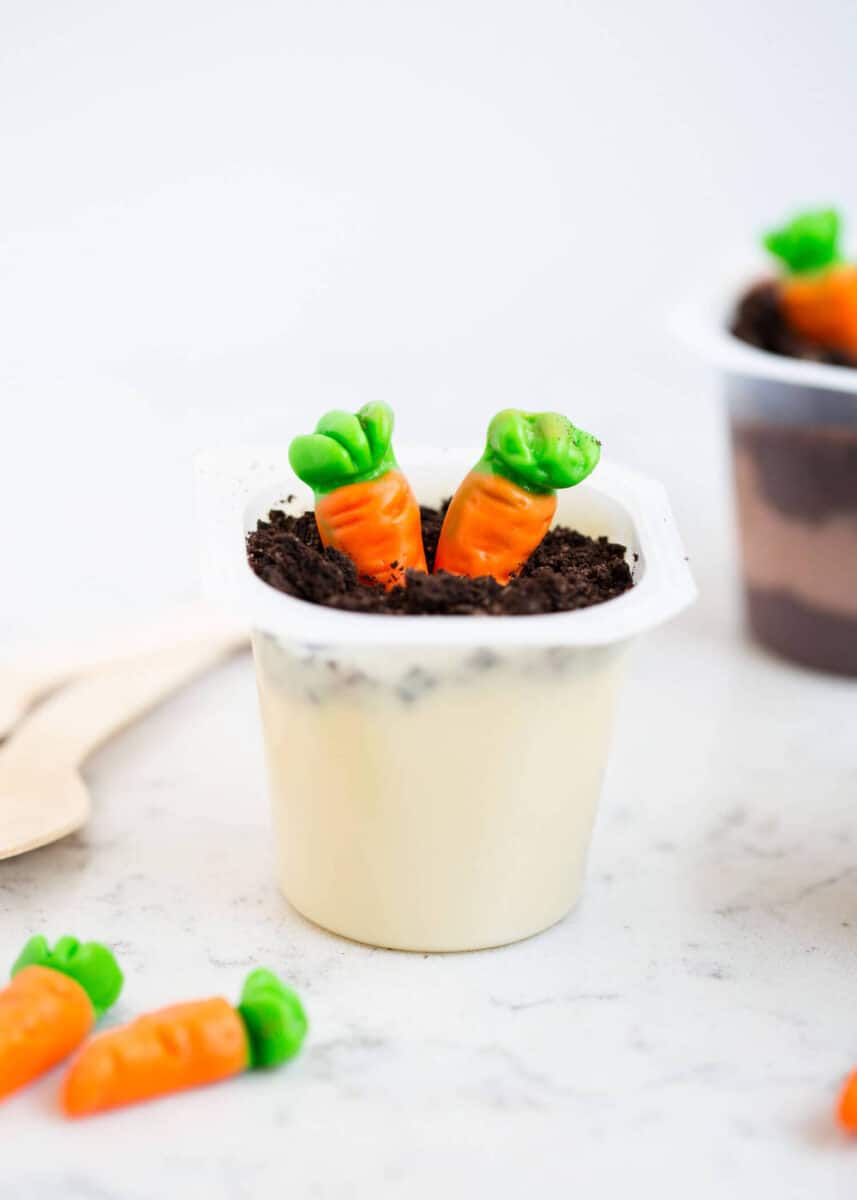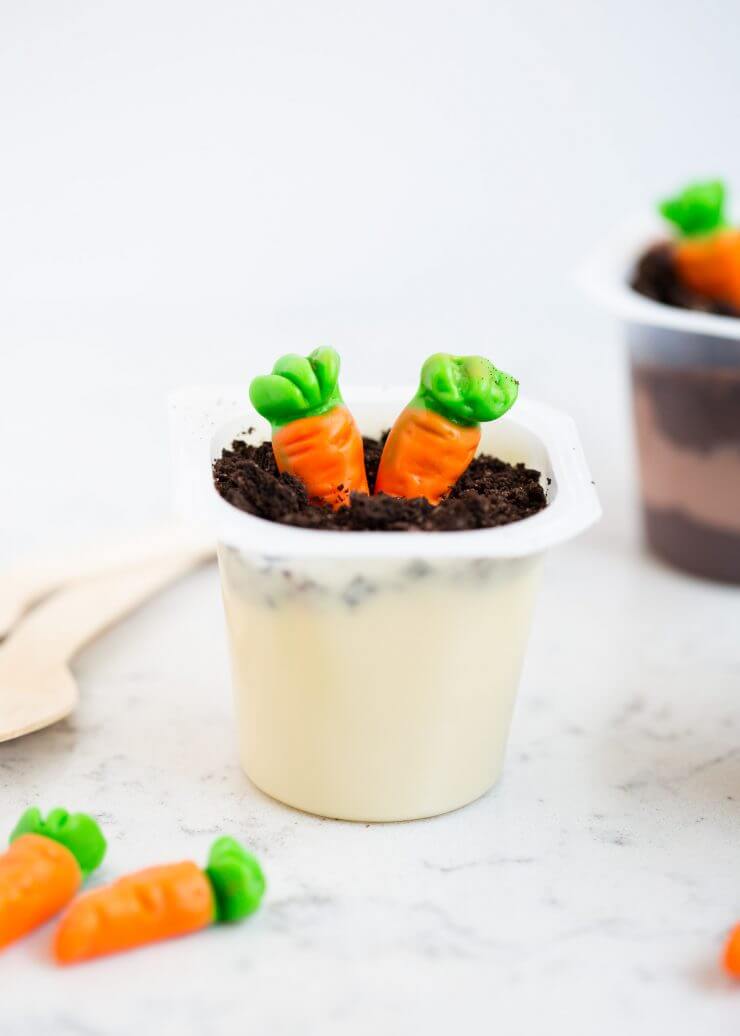 Next place two or three carrots on top with the spoon sticking out. I placed them all in a metal tray and they were ready to serve. Easy peasy!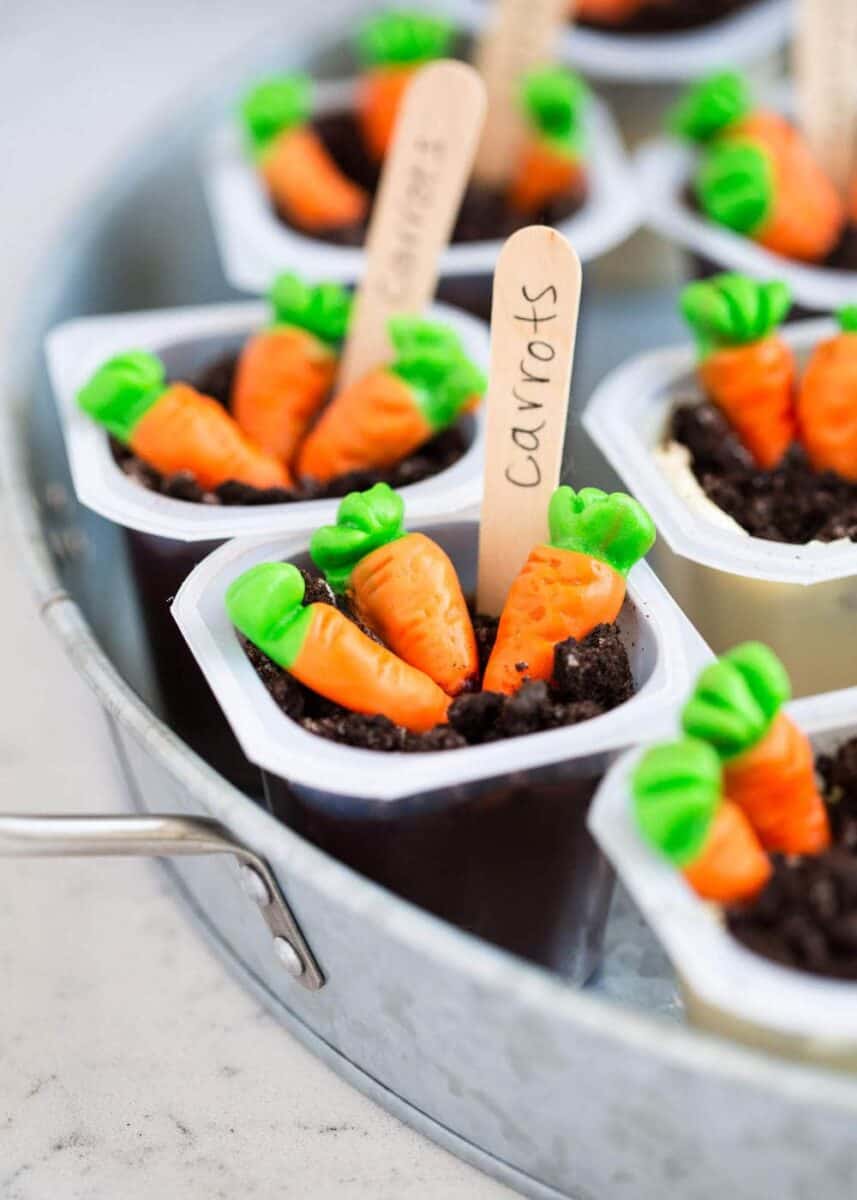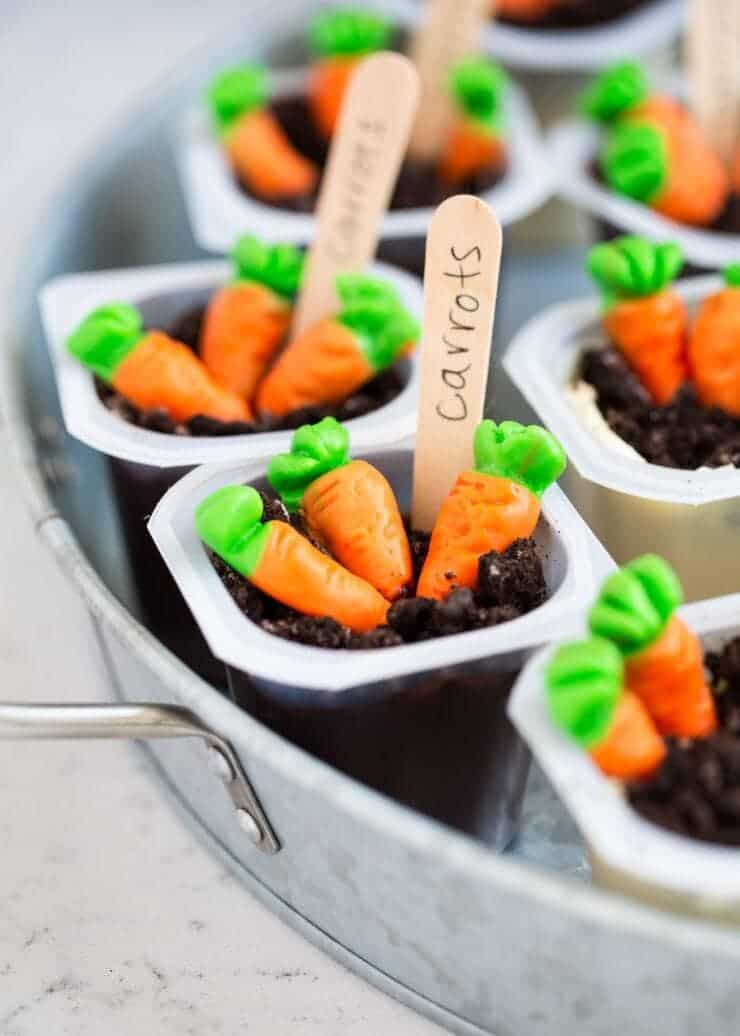 Hope you all have a wonderful Easter! Tell me what you're making this year in the comments, I'd love to hear :)