St. Patrick's Day Rainbow Coin Toss Game – A fun DIY game for kids of any age
Hi! It's Kara again from A Kailo Chic Life. I am so excited to share this fun St. Patrick's Day rainbow coin toss game with you today.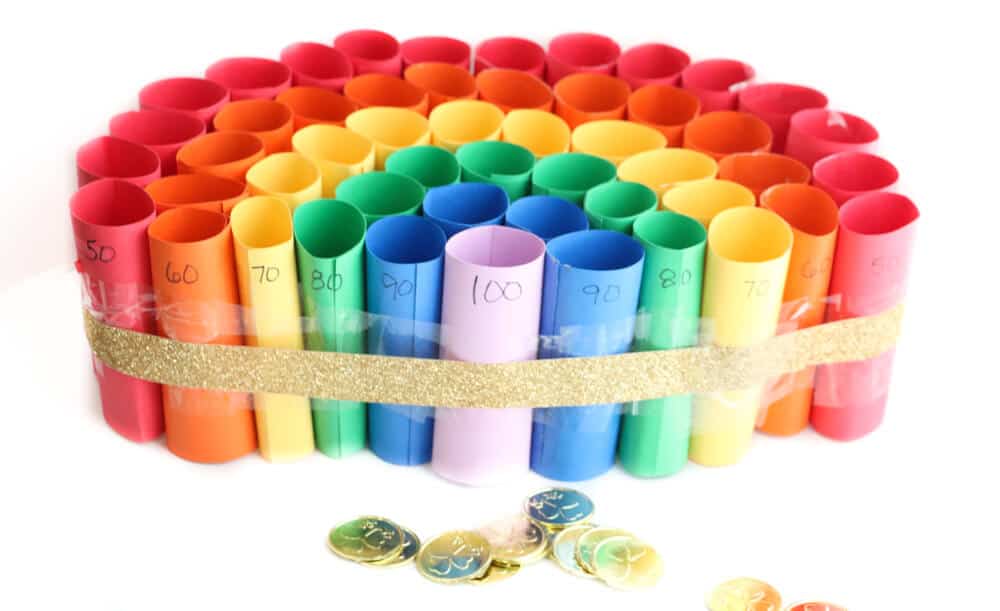 I love to celebrate all the holidays with my kids with themed pancakes, special decorations, or even made up DIY games like this one. And I know the kids love it too! This rainbow toss game was so easy and quick to make and the kids had a blast throwing the gold coins into all the tubes and figuring out their score.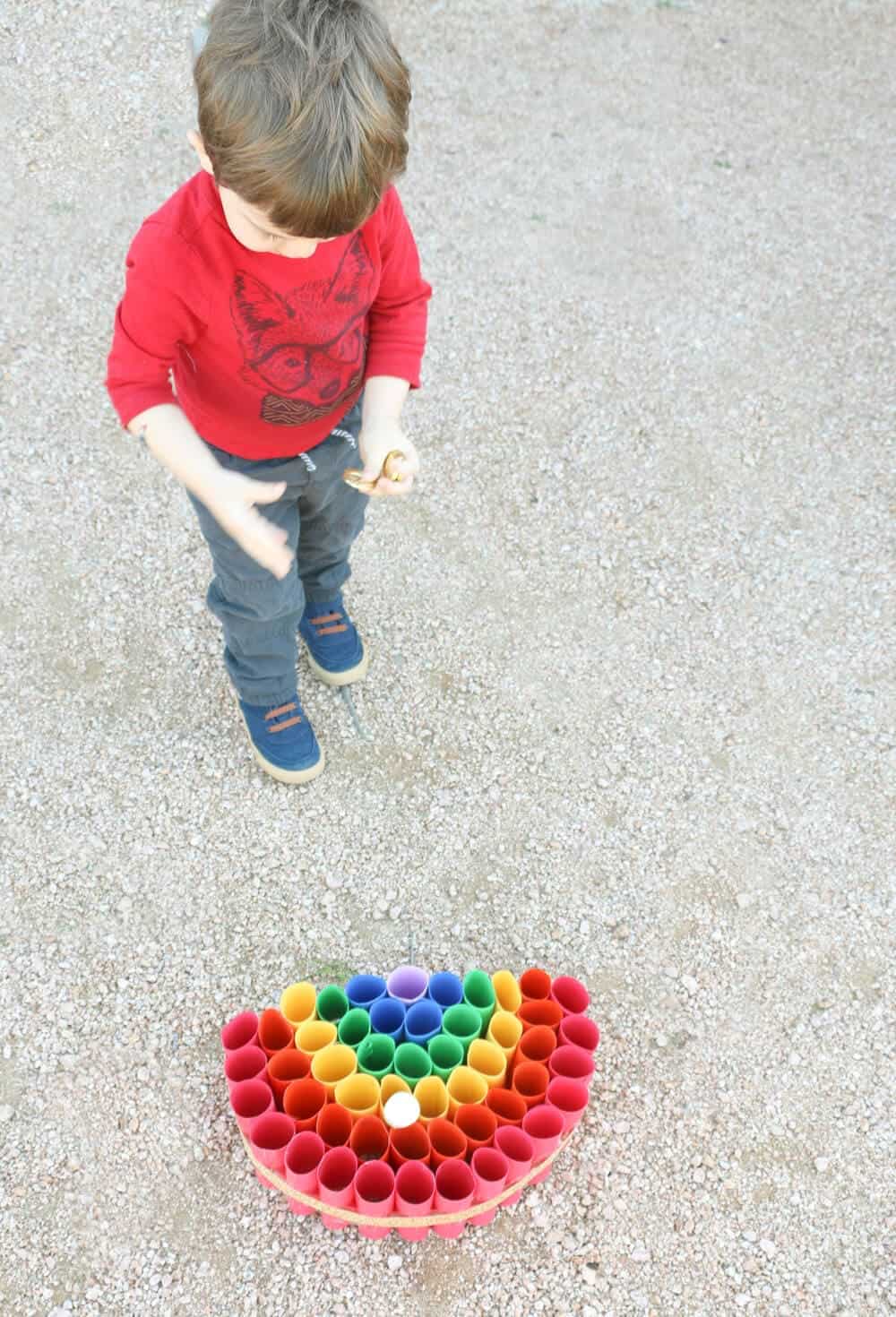 Supplies:
Rainbow Card Stock Pack (found in the scrapbook section of the craft store) or the following breakdown of letter sized, colored card stock paper (4 red, 4 orange, 3 yellow, 2 green, 1 blue, 1 purple)
Tape, scissors, and a glue stick
Plastic gold coins (can be found at the craft store or party store)
Directions:
You will begin by cutting each sheet of paper into 4 pieces (4.25″ by 5.5″). Basically cut your paper in half both length and width wise. Once you have your papers cut, use the glue stick on the shorter edge of one piece and roll into a tube shape.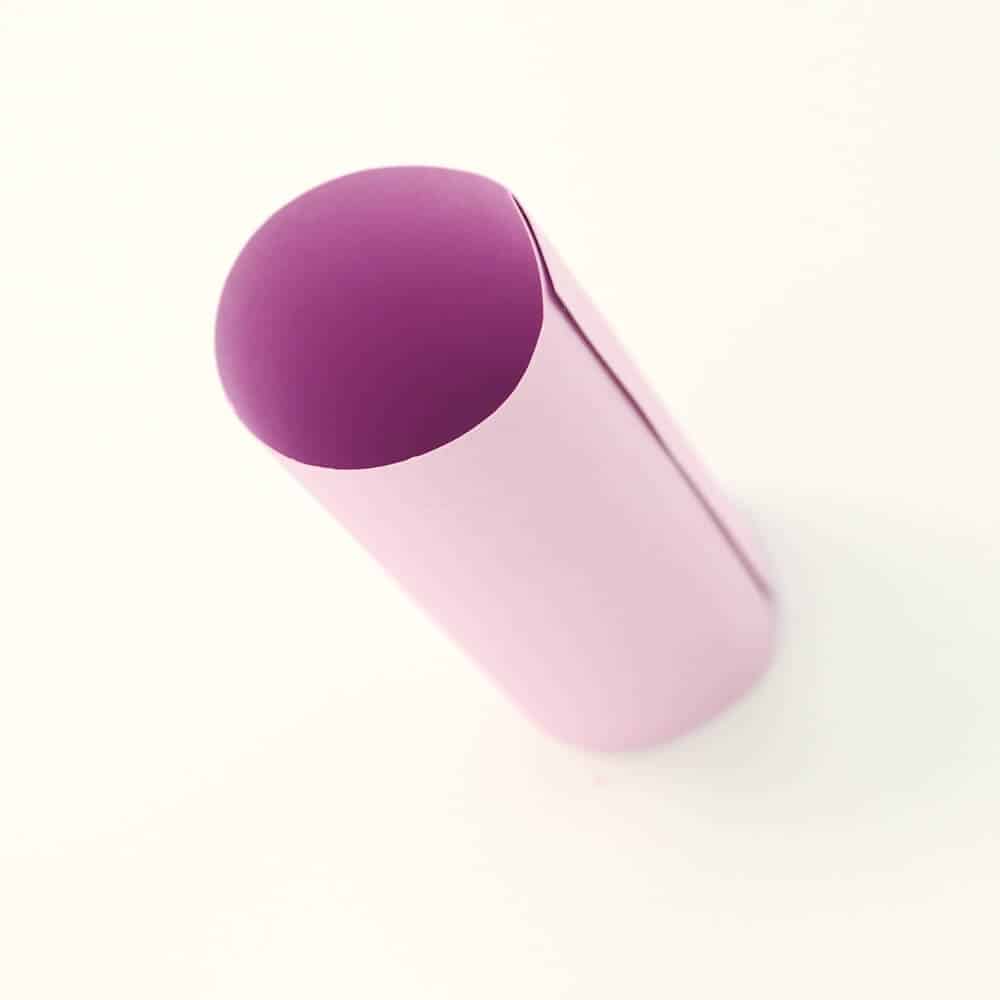 Continue this process of making all the colored tubes. You will need a total of 16 red tubes, 13, orange tubes, 10 yellow tubes, 7 green tubes, 4 blue tubes,  and 1 purple tube. Once your tubes are complete, you will tape them into a rainbow shape.
Start with the purple in the center and then work your way out one color row at a time until your whole rainbow is taped together. At this point I added a gold ribbon to help hide the tape, but that was just for me as the kids didn't care that there was unsightly tape there! I also added points (more points for making it in the center purple tube, less for the red, etc..) to the tubes so that the kids could add up their score after their turn.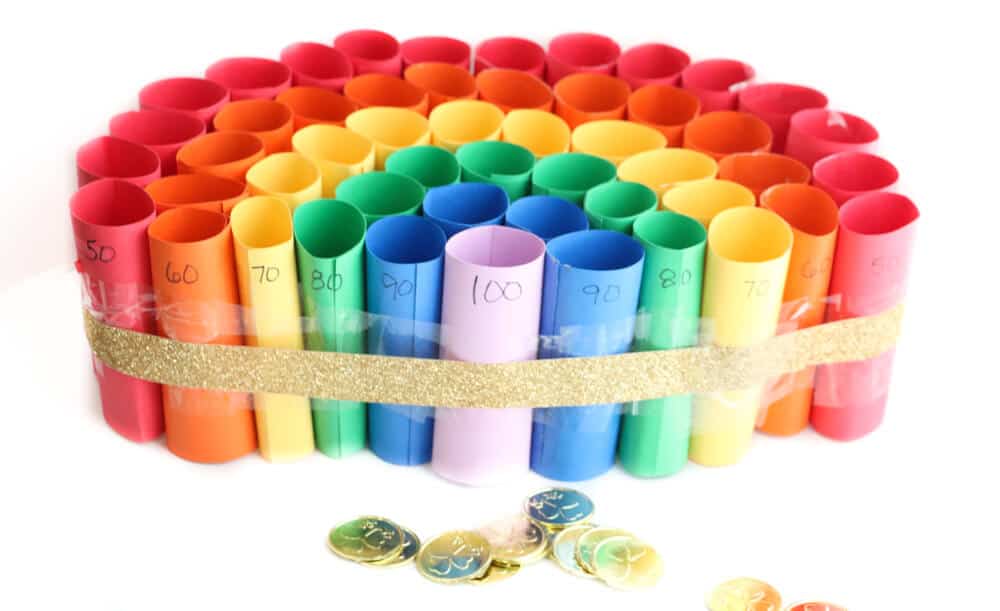 That's it! Now it is just a matter of setting it out with the gold plastic coins for the kids to play with! And I will let you in on a little secret, the St. Patrick's Day rainbow coin toss game is fun for adults too!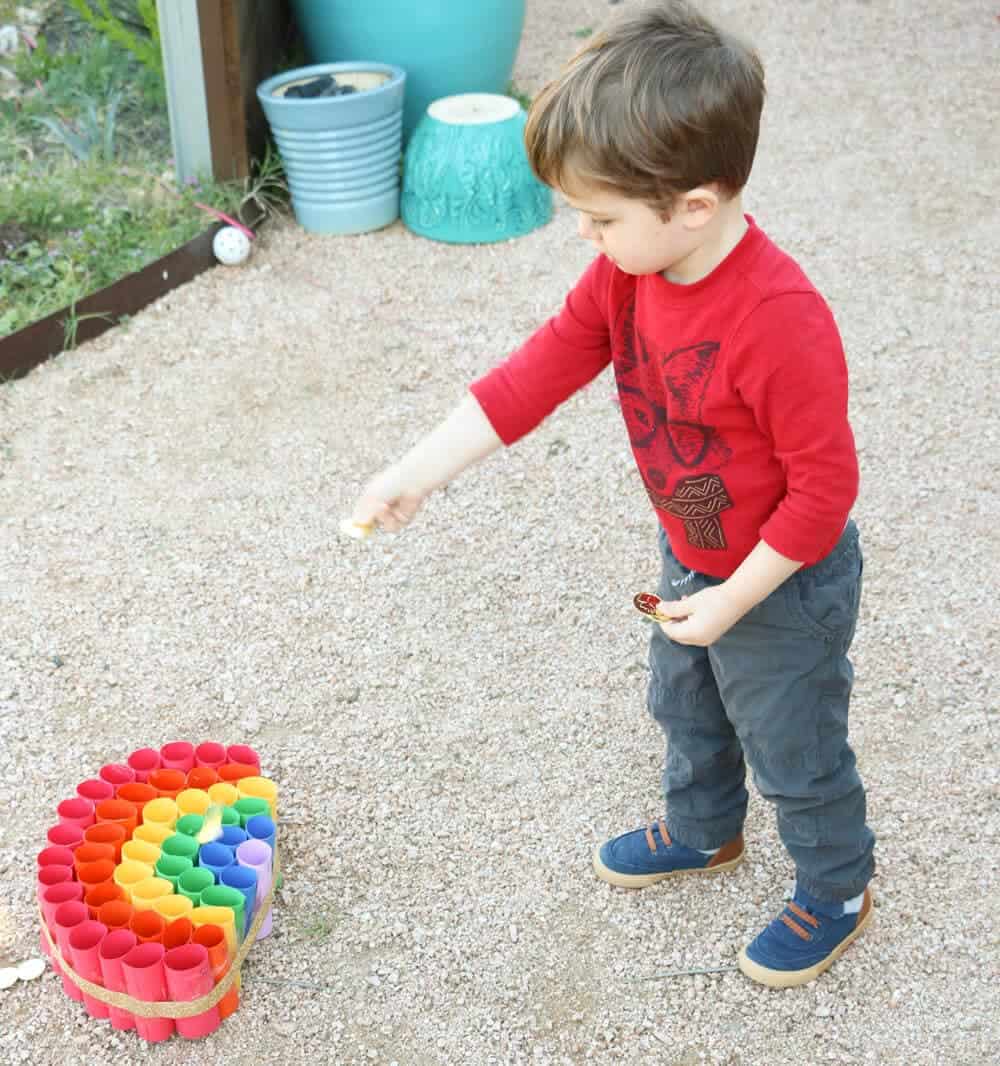 I hope you enjoyed this fun kid friendly tutorial, please feel free to check out my blog, A Kailo Chic Life, for even more crafts, DIY's, and fun!

Thanks, Kara!
If you enjoyed this fun St. Patrick's Day post, you'll enjoy these too!