Stacked Snowflake Ornament …a beautiful, simple ornament perfect for the holiday season! Little hands enjoyed joining in the fun, too!
Hello I Heart Naptime readers! My name is Angie and I blog at The Country Chic Cottage. I am excited to share my simple stacked snowflake ornament with you today. This is simple ornament to make and one that the kids can help with as well. A tree full of these glitter snowflakes will look amazing.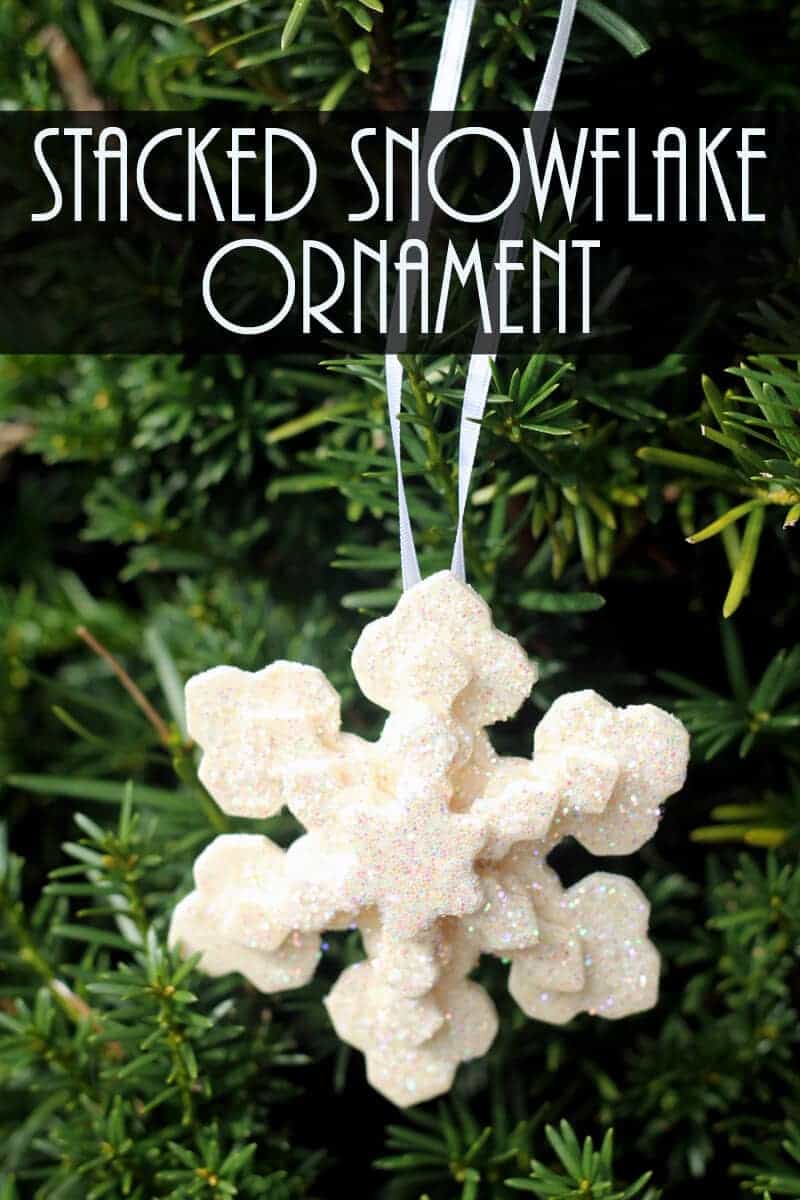 Supplies needed to make the stacked snowflake ornament:
Wood Snowflakes (package with various sizes)
White glitter
Glitter Mod Podge (why not add more glitter??)
Ribbon
Paint brush
Hot glue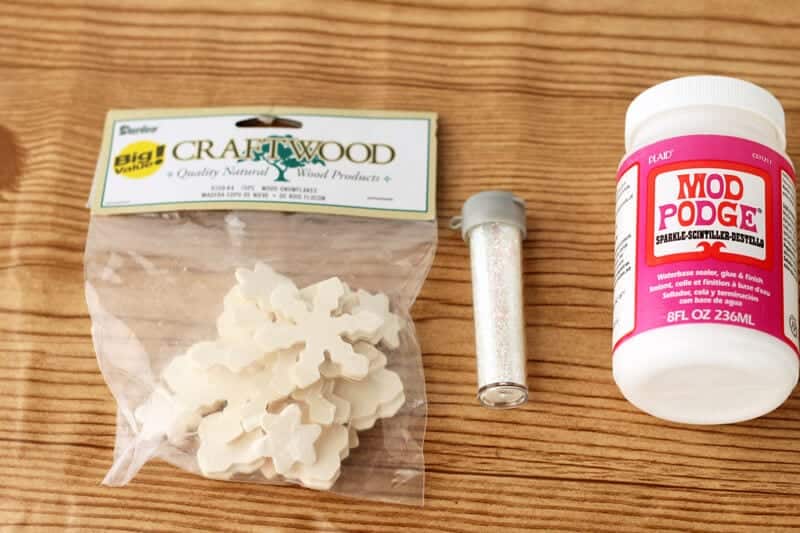 Stacked Snowflake Ornament Instructions
Start by brushing the Mod Podge onto one snowflake of each size and sprinkling with glitter. Regular Mod Podge will work with this project but the glitter version adds even more sparkle. Allow the snowflakes to dry completely before continuing.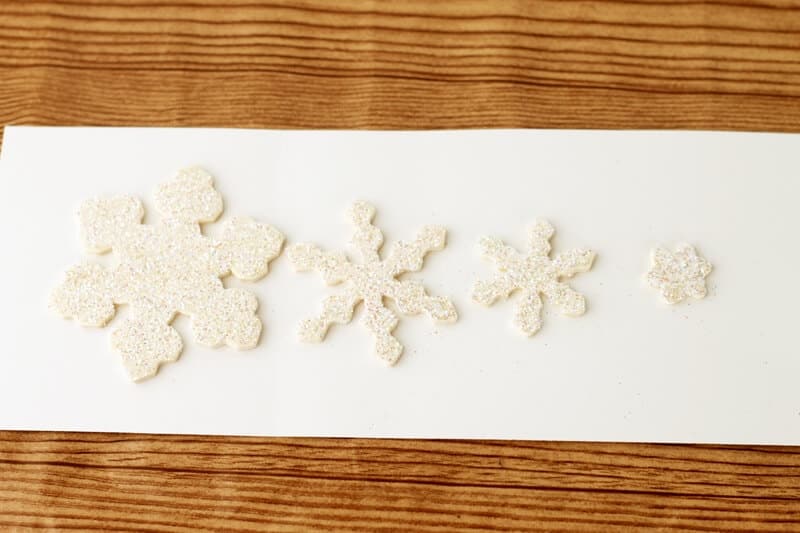 Once completely dry, stack up the snowflakes and use hot glue to secure together. Use additional hot glue to add a ribbon to the back of your ornament.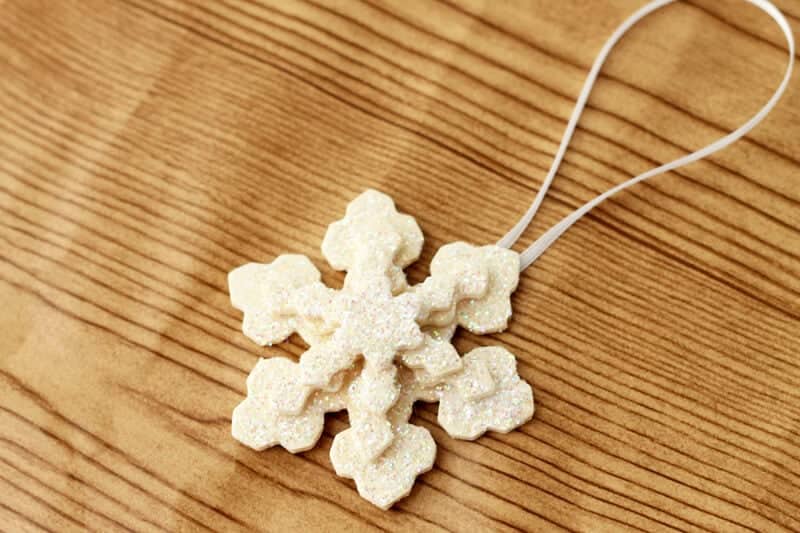 This one is ready to hang on your tree for Christmas. You can change up the color of the glitter if you would like. Match this ornament to the theme of your tree this holiday season. With this simple craft project, you can make as many stacked snowflake ornaments as you would like for your holiday décor.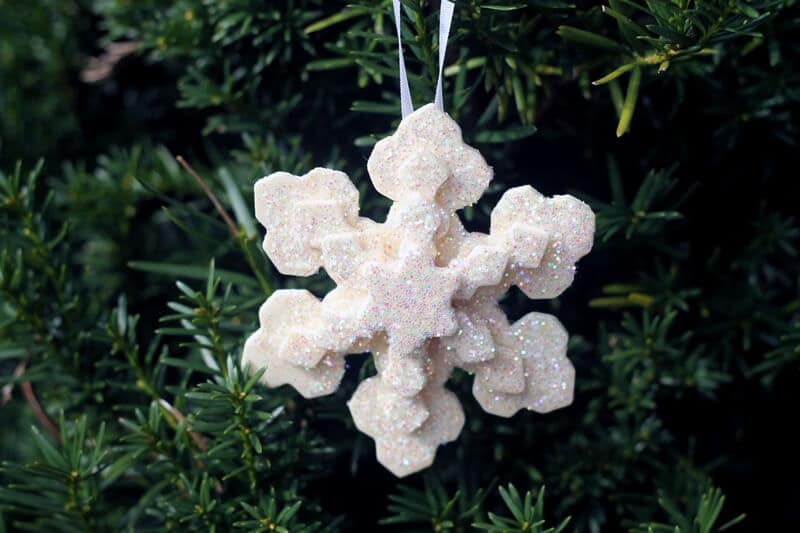 If you loved making this ornament with your kids, you might also like making our bottle cap reindeer ornaments! Click here to read more about how to make these for your Christmas tree.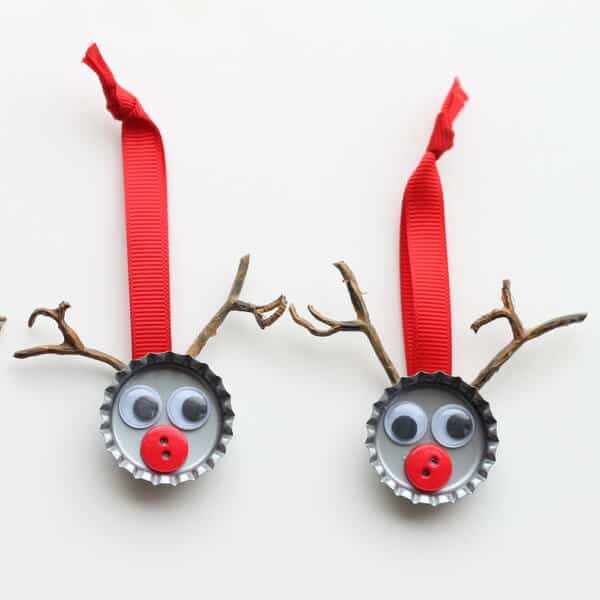 Another hit with my kids are these mini snow globe ornaments. You can click here to see how I made those as well.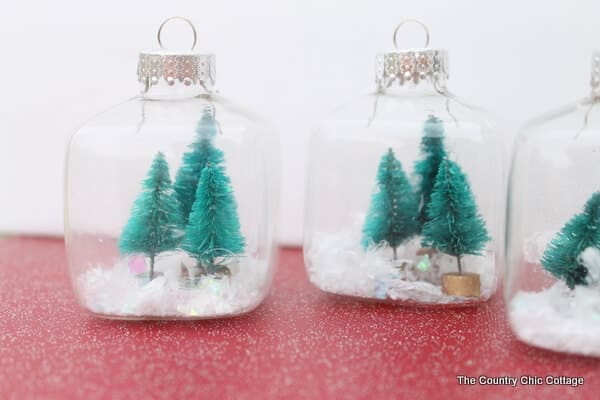 Make a few ornaments for your tree with your kids this holiday season. They will love the Christmas tradition and your tree will be full of memories. Start with the stacked snowflake ornaments then give the reindeer and mini snow globes a try as well.
If you love this fun and easily holiday DIY, you'll enjoy these too!