Hey there I Heart Nap Time peeps! I'm Jessica from Mom 4 Real, and I am so excited to be here! I really love mason jars, and thought it would be fun to stencil some to use as tumblers. So here we have stenciled mason jar tumblers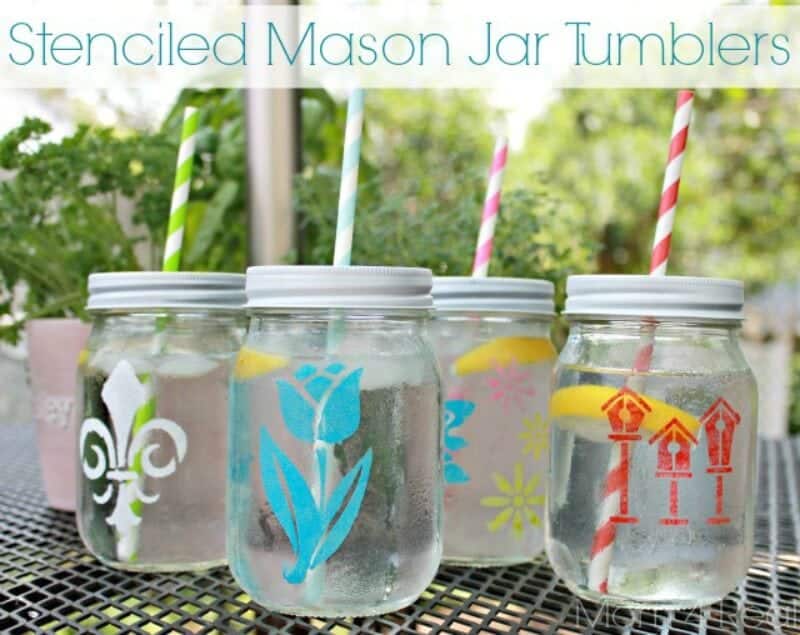 We love to entertain outside, so why not make it fun? These are truly easy and really inexpensive to make!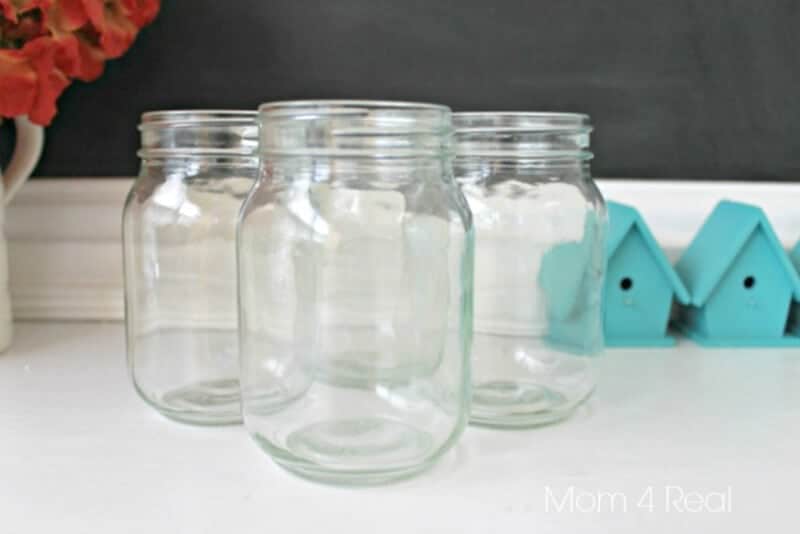 You will need jars of course. I love Ball jars, but for stenciling, I just buy the Mainstays jars from Walmart…less than $8 for 12.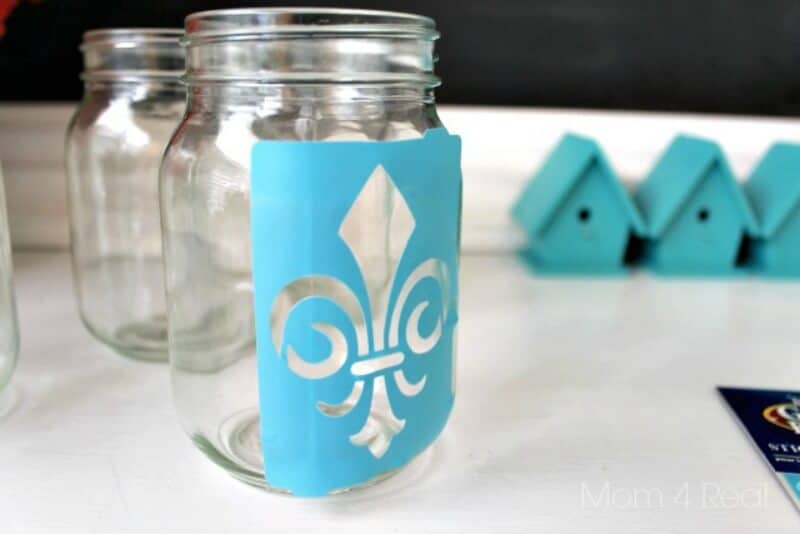 Take your favorite stencil and adhere tape it to your jar. I love using these adhesive stencils from DecoArt because they curve with the glass and are reusable.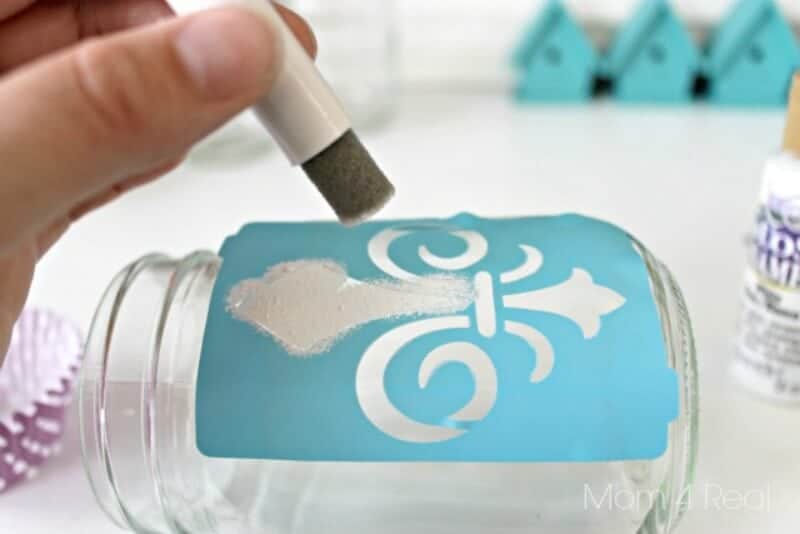 Dab a thin layer of glass safe paint onto your stencil…just be gentle so you don't move the stencil or get your paint under the stencil. Once you are finished dabbing your paint on, pull your stencil up while the paint is still wet. If you wait until it dries, you may pull the paint up.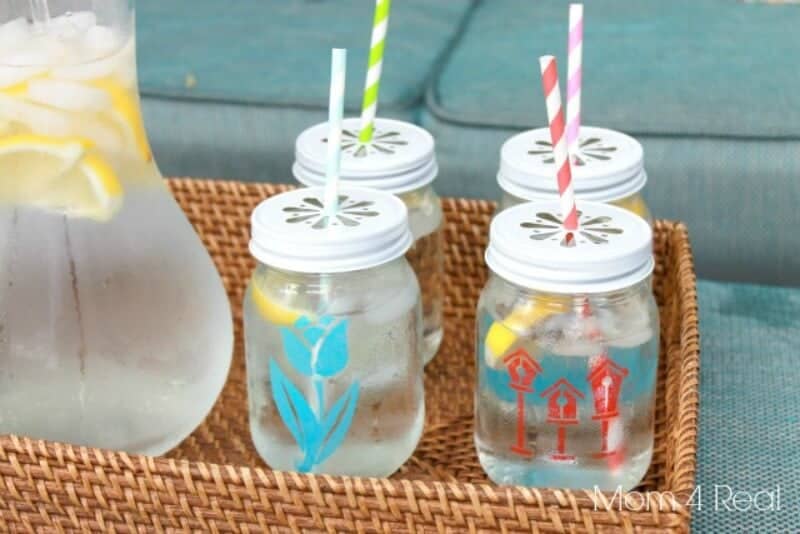 That's it! Allow time for the paint to dry, slap a cute lid on, and you have instant cuteness! No one else will have the same ones as you!
You could even give a set to your favorite hostess as a gift!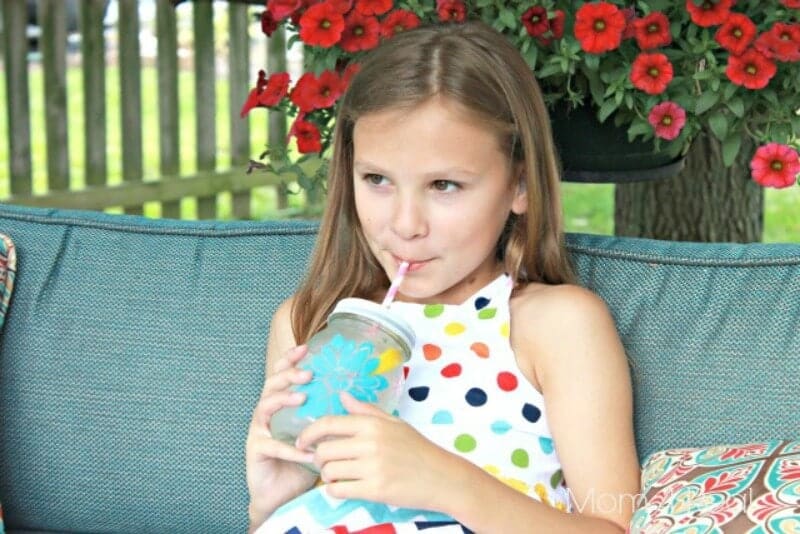 My sweet Kate absolutely loves hers!
Thank you so much for having me…I'm Jessica from Mom 4 Real. My mission is to show fun ways to decorate your home without breaking the bank, and how to live life to the fullest! I love to share home decor, DIY, craft, organization, and cleaning ideas along with a recipe here and there…always keepin' it real and simple. Here are a few of my recent posts…
Open Kitchen Cabinets With Aqua
And what seems to be the favorite of mom's around the world…How To Clean In Between The Glass On Your Oven Doors!
THANKS Jessica for sharing this fun project during our Hello Summer Event! Click HERE to see more ideas from the event.