Stocking Utensil Holder – easy, little stockings to dress up any table setting or fill with candies and small trinkets for an adorable gift!
From Made to be a Momma for I Heart Naptime.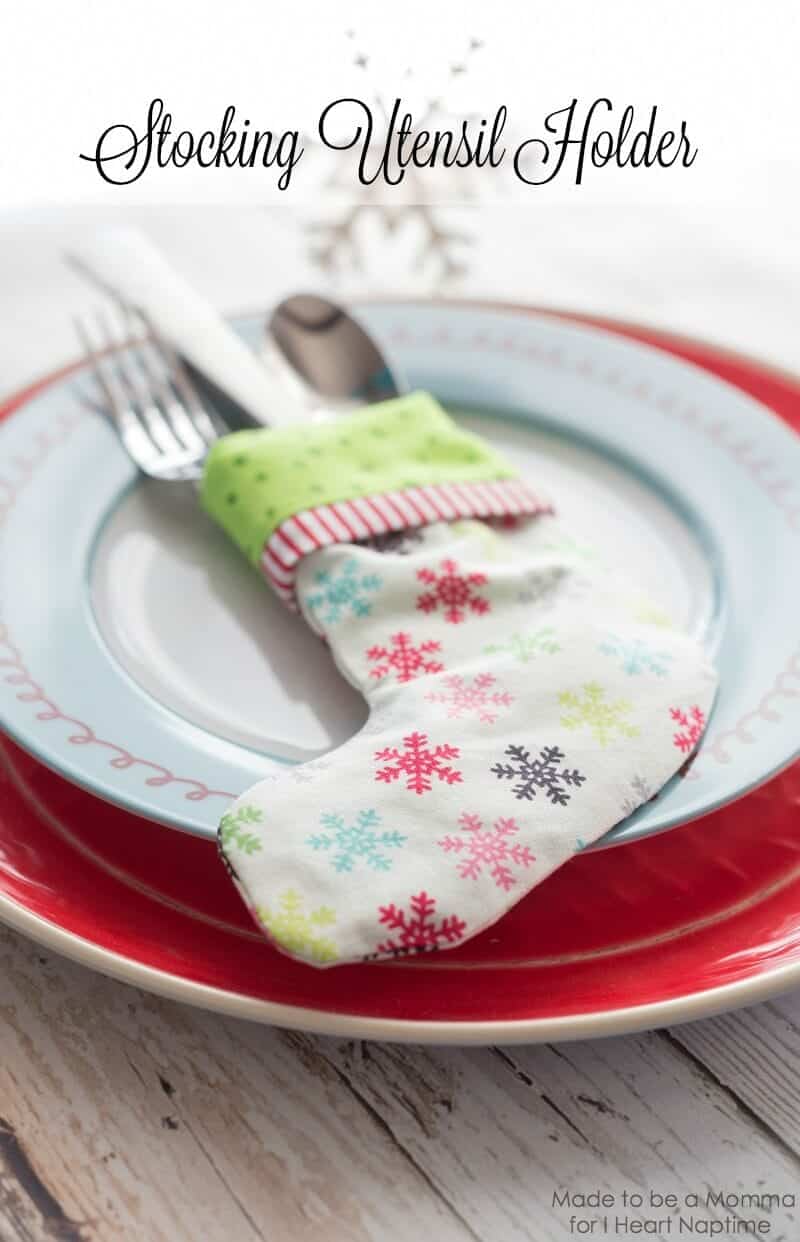 Christmas is my most favorite time of the year, I don't enjoy the cold by any means but I love all the hustle and bustle the Christmas season brings. It always goes way too fast don't you think? For Christmas I like to keep things simple especially now that baby #3 has arrived. :)
 My favorite part of Christmas is the family gatherings we have. I decided to whip up a few of these stocking utensil holders for a little something special at the dinner table. Not only can you use these mini stockings for the utensils but your guests and family members can take them home and use them for whatever else they want. Another fun option instead of the utensils would be to fill the stockings with a candy cane and some candy.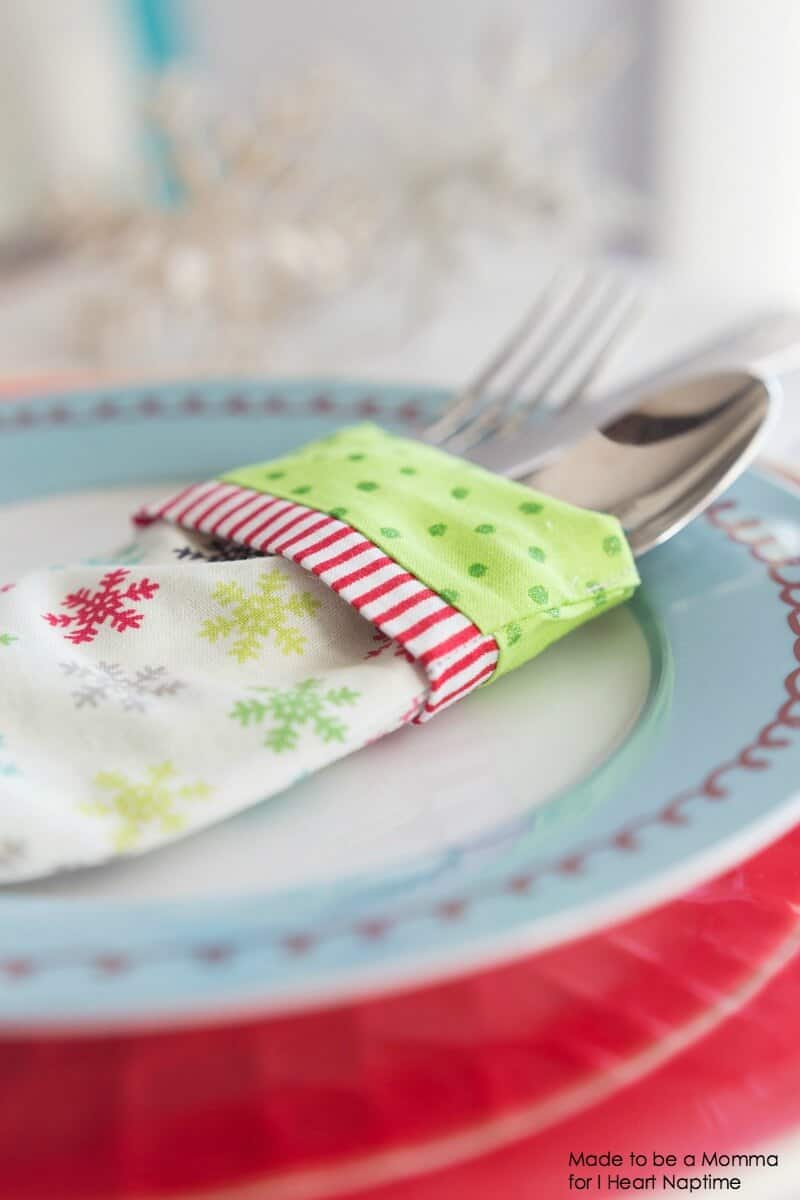 Supplies:
Three Christmas fabrics, outside piece, lining piece and border piece.
Sewing Machine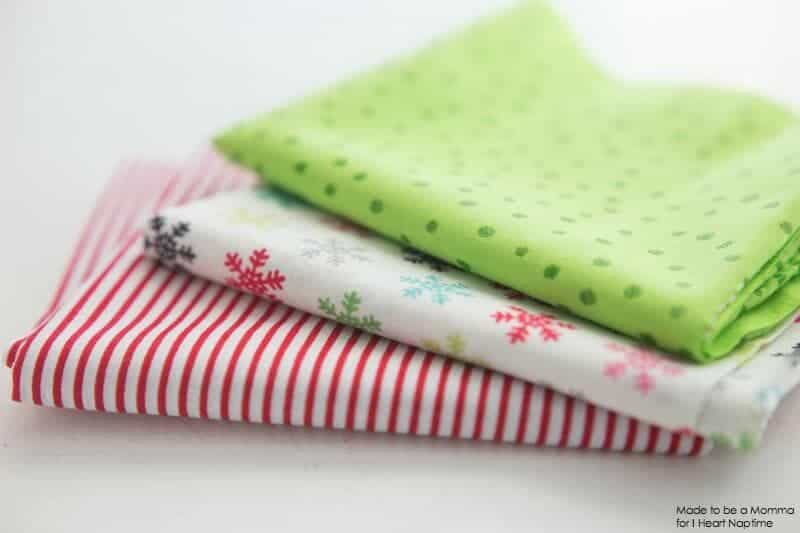 DIRECTIONS:
Start off by creating a simple stocking template. My stocking template was about 4 1/2 inches wide and was about 9 inches tall from the base of the heel to the top of the stocking. Fold your fabric in half so the ugly sides are touching and cut out two stocking pieces out of your main/outside piece of fabric. You will then want to create a dotted line a few inches down from the top of your stocking template. Fold on the dotted line and cut out two stocking pieces of your lining fabric. Yes, your lining pieces will be shorter than your main pieces.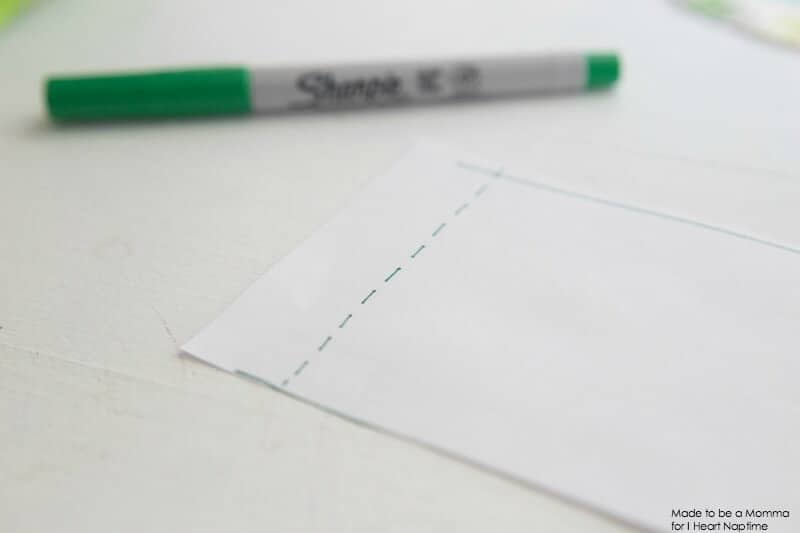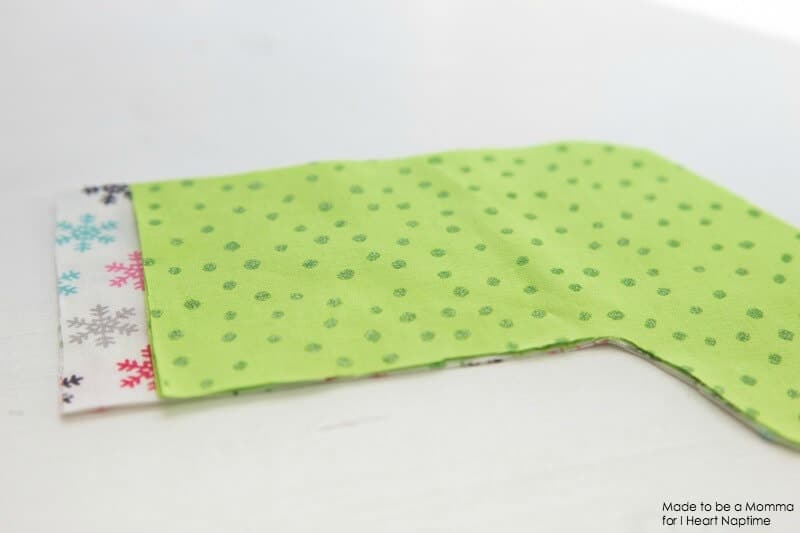 Now unfold the stocking template and use that small area to cut out a border.
Lay your border piece on top of your lining piece making sure the pretty sides are touching and sew. Repeat with the other stocking.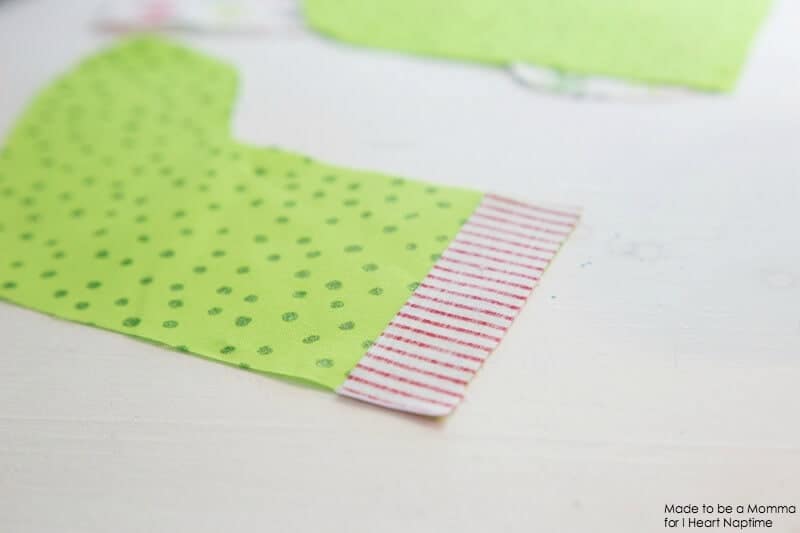 Now your lining piece and outside piece should match in size. Lay one lining piece and one outside piece together and sew across the top again.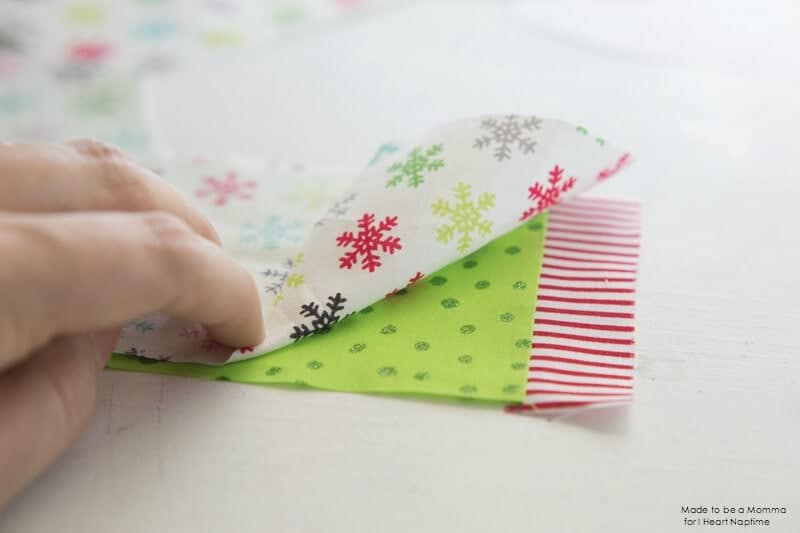 Open up and repeat with the other stocking. You should have two long stockings now. Lay those pieces together. Pretty sides facing each other and sew all the way around the stockings except for a 3-4 in. gap.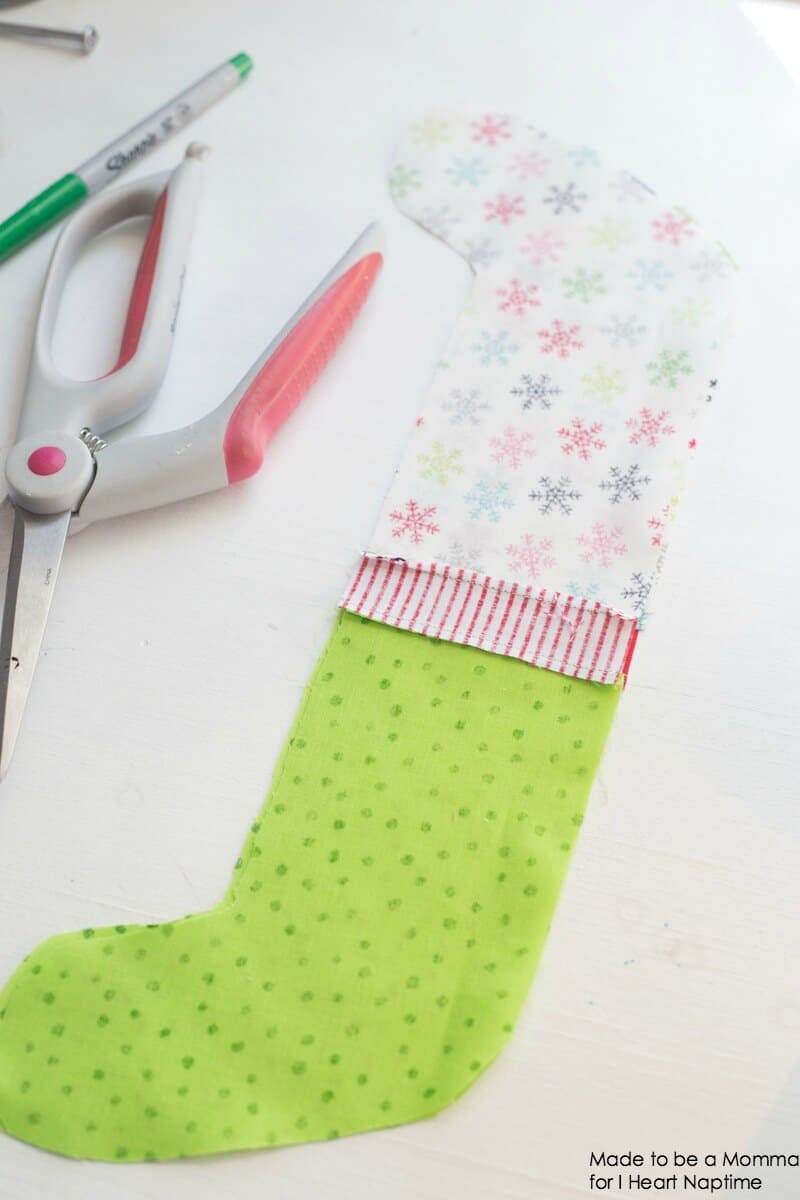 Turn the stocking right side out and sew the opening shut. Insert lining piece into main/outside piece. Fold over the top edge of the stocking by a few inches and fill with utensils or candy!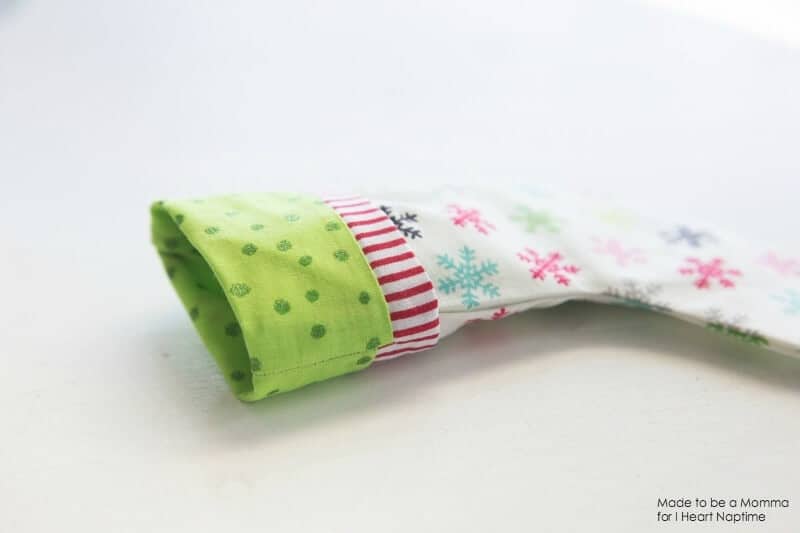 Have a wonderful Christmas Friends!
Love this easy, adorable Christmas project? You'll enjoy these, too!