Jump to Recipe⌄
Strawberry asparagus salad
Yesterday I shared how to cook asparagus and today I'm back with another yummy recipe. This strawberry asparagus salad is super easy to make and is the perfect dish for lunch.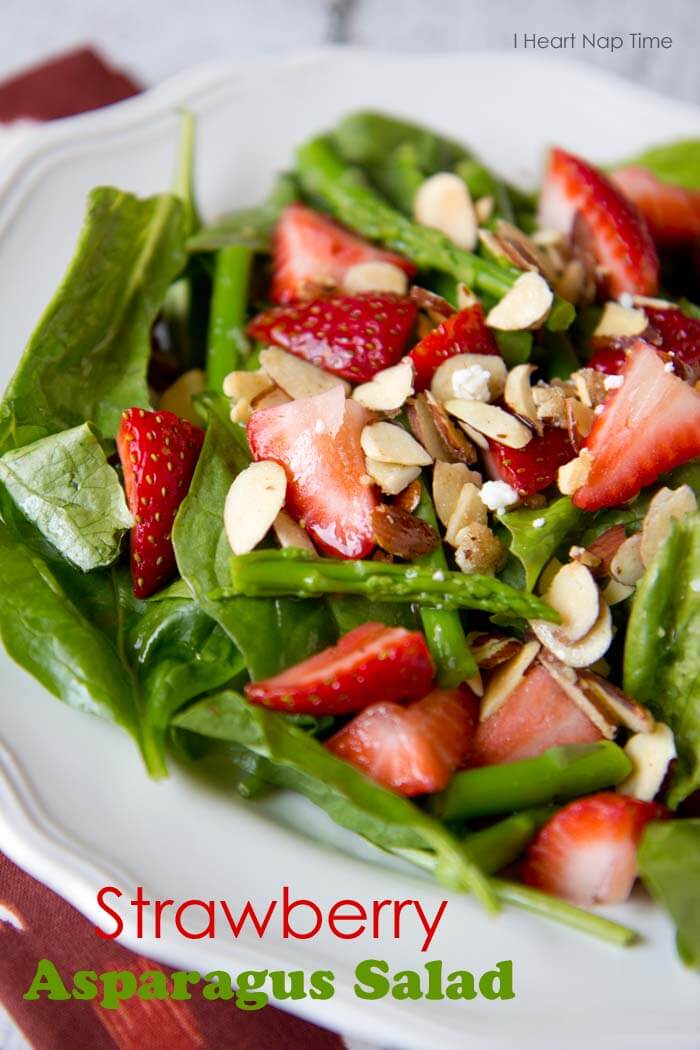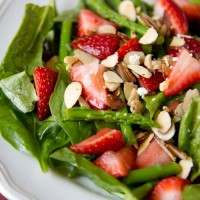 Strawberry asparagus salad
Ingredients:
1 head romaine lettuce–chopped
1/2 bag of baby spinach leaves
1 bundle of asparagus–steamed and chilled then cut
1 pint of strawberries–sliced
1/3 cup sliced almonds–sugar toasted
Dressing:
1/4 cup rice vinegar
2 Tb olive oil
1/4 cup sugar
1/2 tsp salt
1/2 tsp pepper
Directions:
1. Layer salad ingredients in a large bowl.
2. Combine dressing ingredients in a jar and shake until combined. Pour over salad and enjoy!
So what's your favorite lunch time salad?
If you like this recipe you may also like: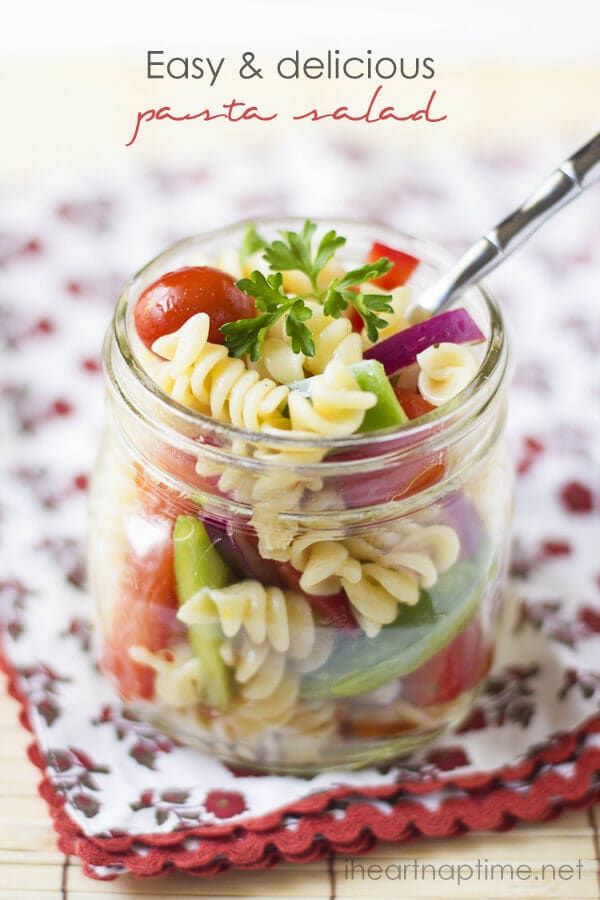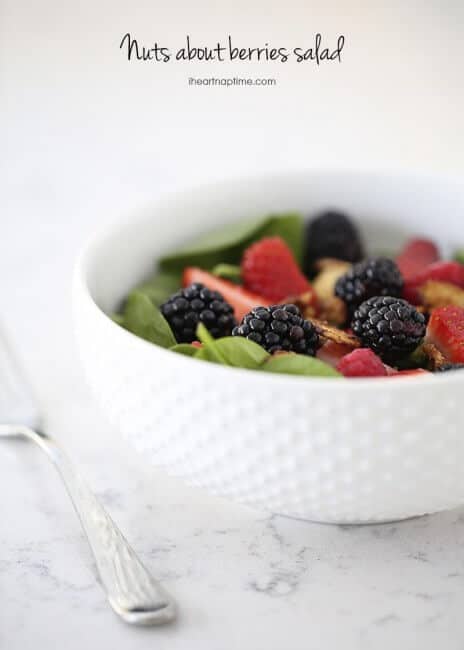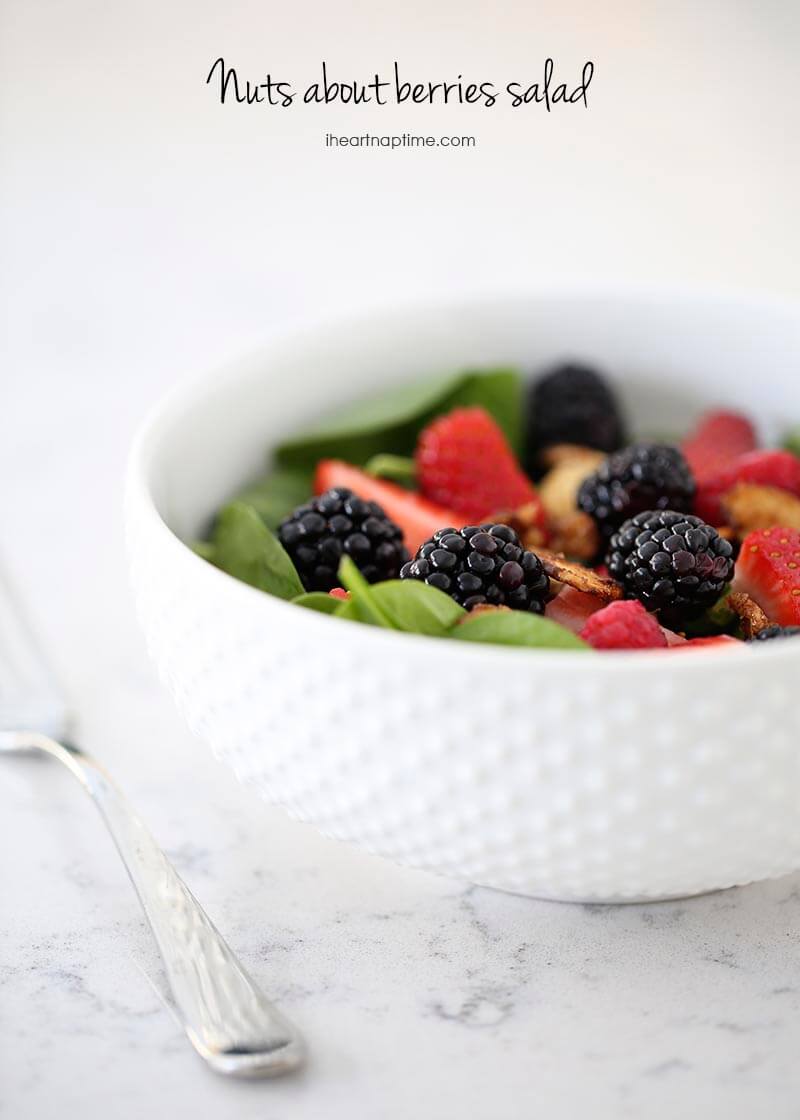 Join in! Leave a comment!
Comments