Styling a Mantle: 4 easy steps
Sometimes after all the glitter and sparkle are gone and packed up from the holidays it is hard to regroup and focus. The mantle is an area I tend to get a bunch of questions on….and it doesn't have to be nearly as difficult as we make it out to be. Here are some sure fire ways to styling your mantle…and I bet it will look like you had a pro in to help you :)
ACKKKKK….my mantle is naked…and I can't find any clothes!! (that was my second title option…so I had to share ;)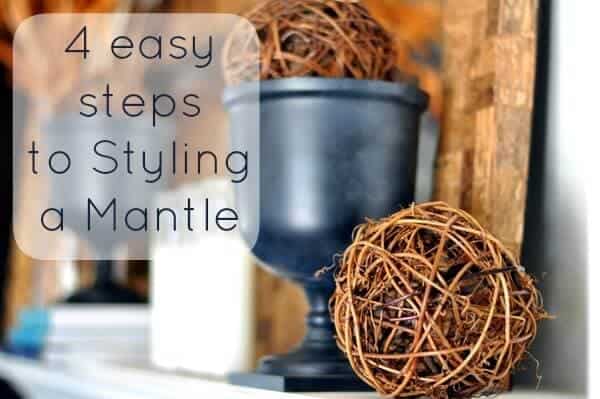 1. Clear it off and start fresh. A clean palette will help clear your mind of all the holiday-ness that was just there and it will help you focus on what direction you want to go.

MY OTHER RECIPES
2. Pick one statement piece. One large something that you are drawn to. It can be something from another room in your house…maybe something you put in storage…maybe a piece from your bedroom. For my mantle, I fell in love—hard for this mirror at Home goods (hey, it had the red sticker on it…60% off original price….it sort of would have been illegal to just LEAVE it there…)moving on. I knew that it would look fabulous and have a nice "beefy" statement in the center. But think outside the box a little…mirrors work great…but so do nice pieces of art…maybe a super large basket…or jar..etc.…Just put something BIG there. Too often I see people place one small piece of art on a ginormous mantle…and it just gets lost. Start big…and work down to small.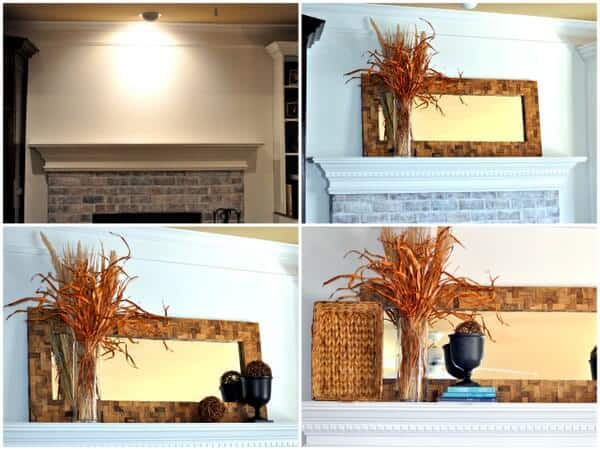 3. Go shopping in your house for similar textures. So in my example…my mirror has a rustic driftwood frame…so I went looking for things in my house that were of similar texture, color and pattern to compliment the frame. The twig balls, grey vases, dried grasses and basket all compliment and work with the frame of the mirror. Same is true if you were to use a high gloss white mirror…look around your house for things with the same tones and textures. You are creating a scene that is complete and not jumbled together.
4. Add a dash of color. In my case, I brought over a stack of blue toned books. It makes the eye pop around the scene and provides some excitement. Something unexpected is always fun ;)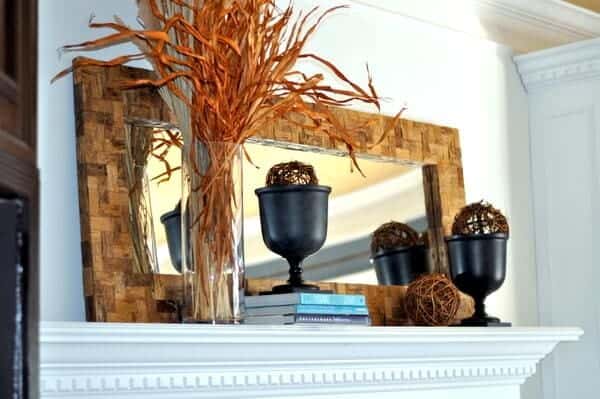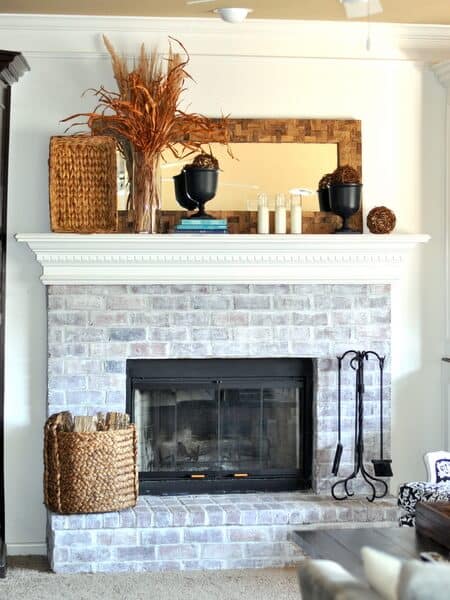 Now go shop…around the house! And I would love to have you stop by and visit me at Cleverlyinspired.com ! You can also find me on Facebook, Twitter and Pinterest :)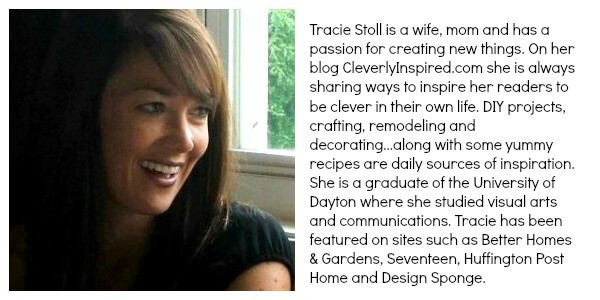 Join in! Leave a comment!
Comments