Hellooo I Heart Nap Time readers! It's Diana from The Girl Creative and The Inspiration Network. I'm so excited to be joining you here today for the Hello Summer Event!
Summer is here and another school year has come to an end which means it's time to find creative ways to keep our kids busy and to make fun memories while we're at it! As a blogger it's so easy to get wrapped up in bloggy things and sometimes we forget that we have little people who need us too! So, I decided to come up with a Summer Activities Coupon Book which will help me get out of the house and get busy with my kiddies as well as give them some fun things to look forward to this summer. The activity coupons can be used on days where we have nothing planned and we need something fun to do or as rewards throughout the summer for chores, good behavior, etc.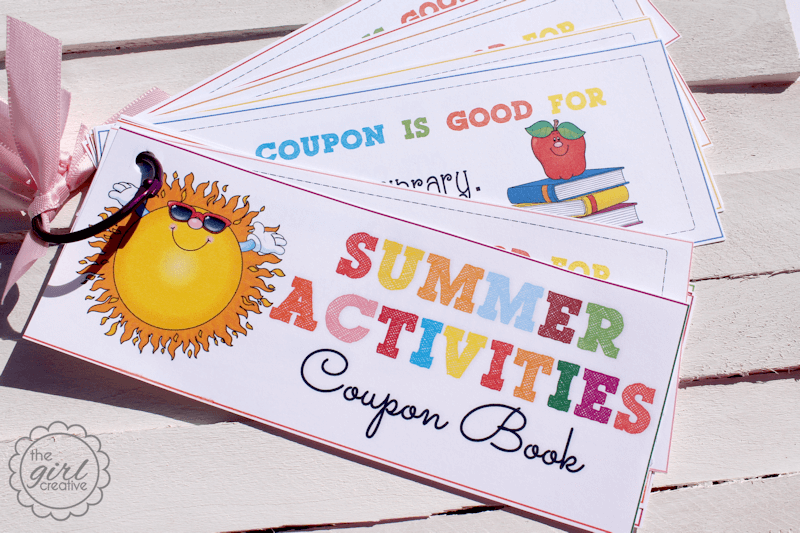 I chose universal activities for the coupon book so no matter where you live, there will be something fun for you to do with your kids this summer.
Activities include:
A Trip to the Library
Make S'mores with Friends
A Play Date with Friends
A Trip to the Zoo
Make a Lemonade Stand (I KNOW my girls will hold me to this one!)
A Picnic Lunch
An Afternoon at the Park
Family Movie Night
Ice Cream Sundae
A Day at the Beach (or lake)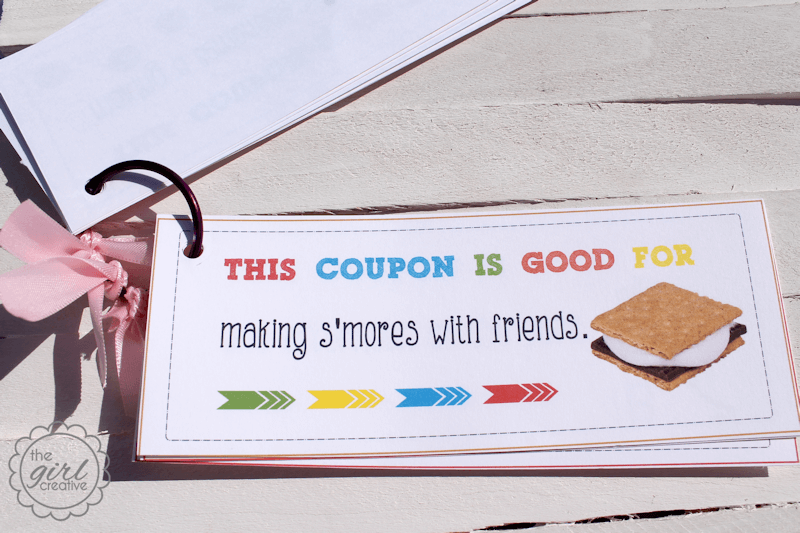 But just in case you have some ideas of your own, I've included a sheet of blank coupons in the download that you can customize to your liking.

Putting this book together is super simple. Just print and cut out the coupons, punch a hole in the corner of each one and slip them onto a D-ring. Tie a few ribbons on the ring to make it pretty and you are good to go!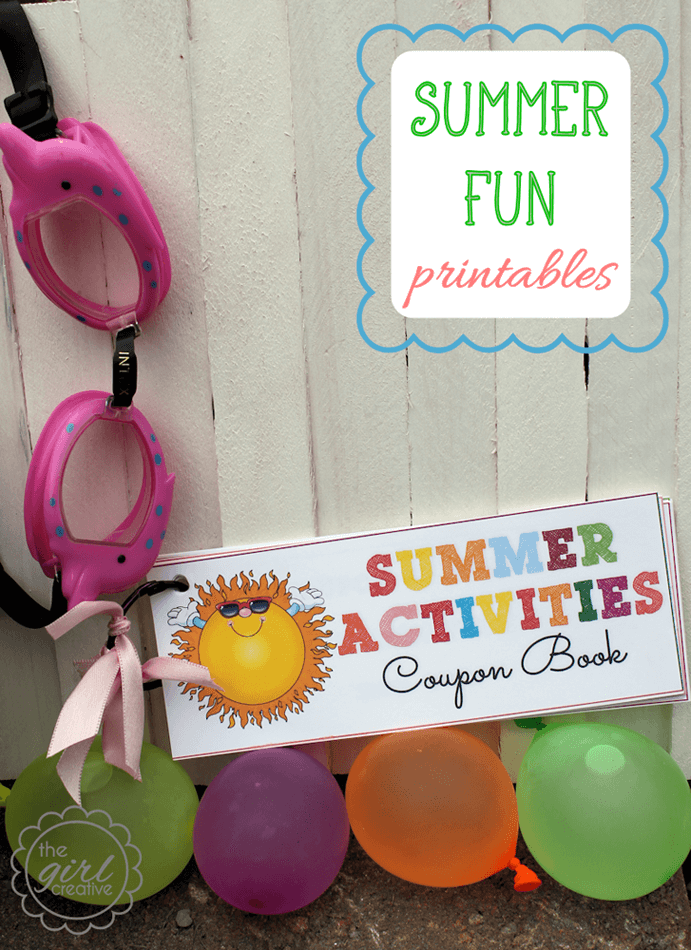 Free download
Click the links below to download the PDF version of the entire Summer Activities Coupon Book. Free for Personal Use.
I'm Diana from The Girl Creative and The Inspiration Network. I love to craft, bake and do all things DIY. I just learned how to use a drill so the sky is the limit! (insert smirk) I'm a Jesus-lovin' mom to 2 wild and energetic girls and 1 amazingly funny and energetic little guy. When I'm not baking or crafting or avoiding housework like the plague, I like to surf Pinterest, stalk other creative blogs and catch up on my favorites shows on the DVR. Some of my favorite posts are Confetti Cookies, You are Braver Subway Art and Teacher Appreciation Gift. My second site, The Inspiration Network, is a hand-picked collection of only the best in DIY and recipes from all over blog land. I hope you'll connect with me on Facebook, Twitter, Pinterest and Google+.
THANKS Diana for sharing this fun project during our Hello Summer Event! Click HERE to see more ideas from the event.