Summer Banner
Today I'm going to share with you how to put all your fabric scraps to good use. For this fun summer banner you will need a long 1 inch piece of fabric, doily's and twine/string.
1. Grab your scraps (you should see me pile lol)
2. Cut (6) 1 in circles (per 1 flower) and a strip 1 in x 6 in (per 1 flag)
3. Fold circle in half like a taco
4. Then fold in corner like a pizza. Then put your needle and thread (tie knot on end of thread) through the point of the "pizza." Then repeat 6 times to create a full flower. Secure flower with a knot.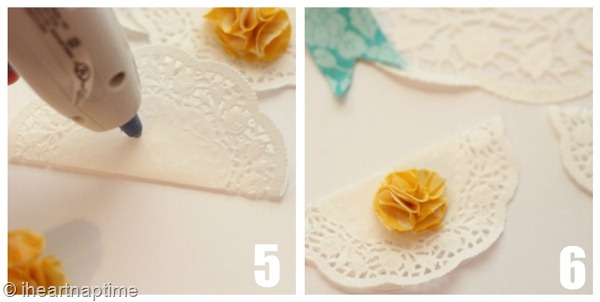 5. Fold Doily in half and place glue in the center.
6. Glue flower to Doily.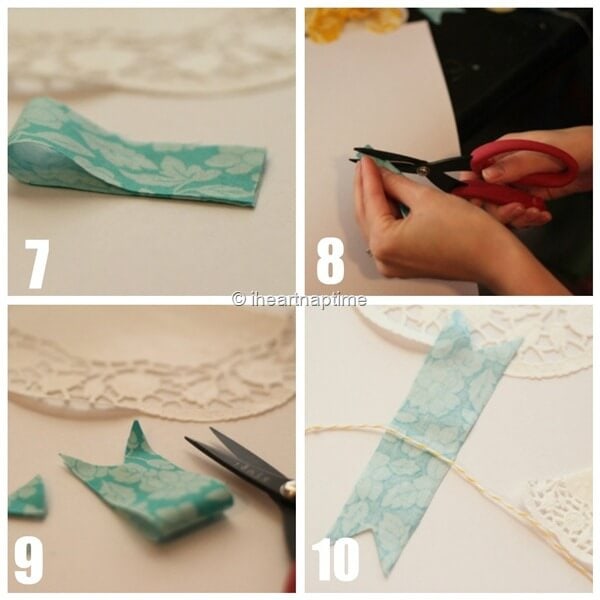 7. For flag bunting fold 1 in strip in half.
8. Fold in half again (like a hotdog). Make a diagonal cut from folded edge to outer edge.
9. You will now have the perfect cut on both edges. :)
10. Place string and a little glue in middle of strip. Then fold over in place.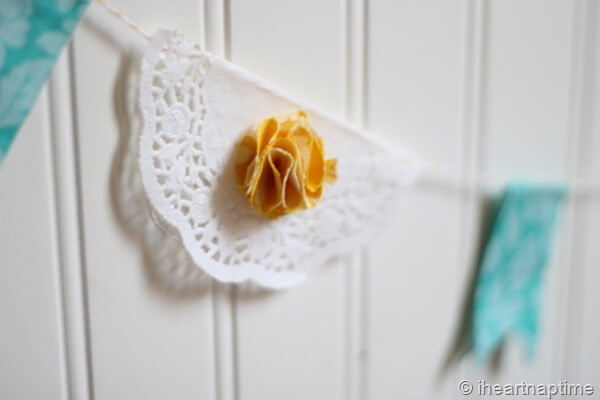 Next space the doiley's and flags along the twine and glue accordingly. Then enjoy your new bunting… made from all those scraps you were going to throw away! ;)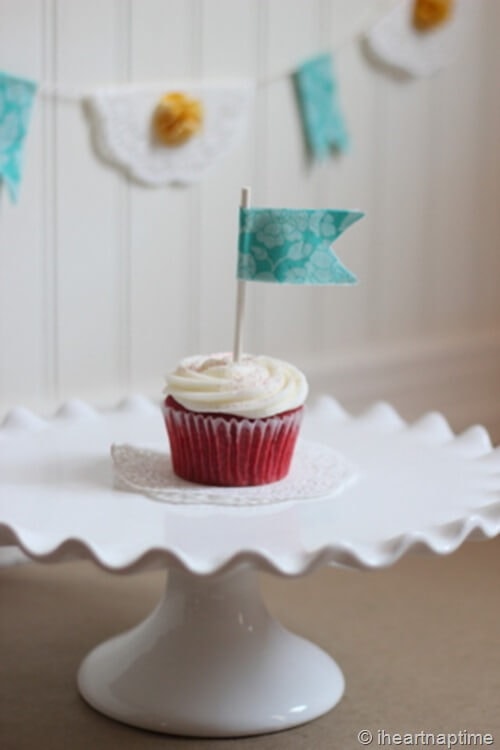 It's also fun to stick these flag banners on lollipop sticks in a cupcake. Get creative, the possibilities are endless!
*This post was originally shared on Living With The Punks*