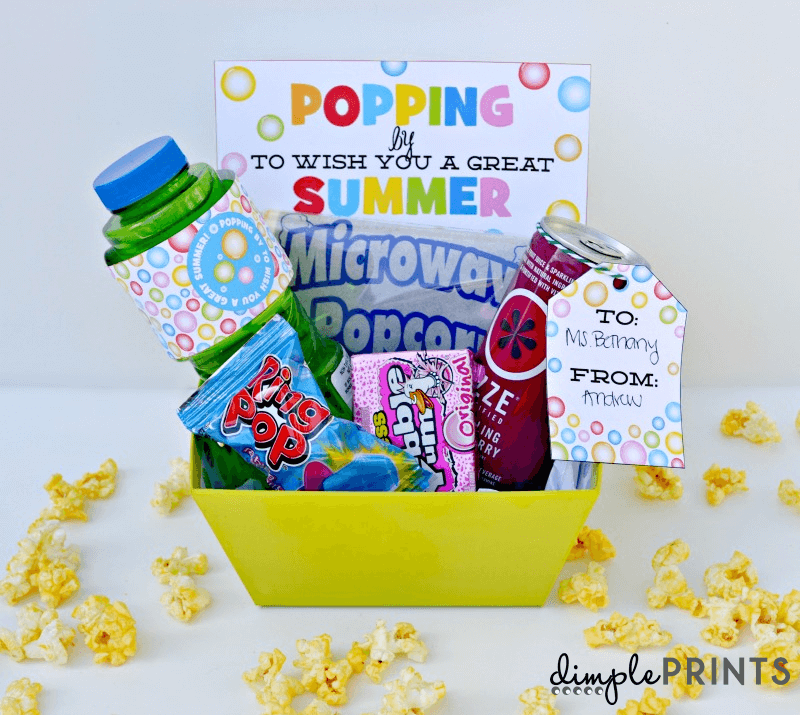 Hey guys, it's Carli and Abbey here today from DimplePrints! Summer is finally here and we're so happy to be enjoying it with our families. We thought it would be fun for you to share summer with your friends and neighbors with these "Just Popping By" free prints! Surprise your neighbor or your child's best friend with a "welcome to summer" gift idea!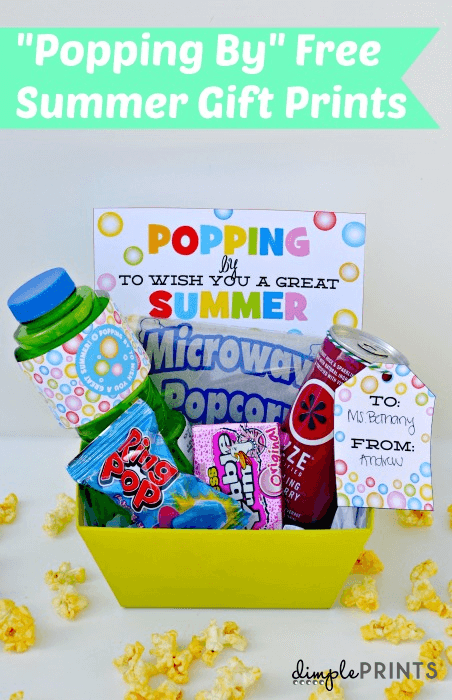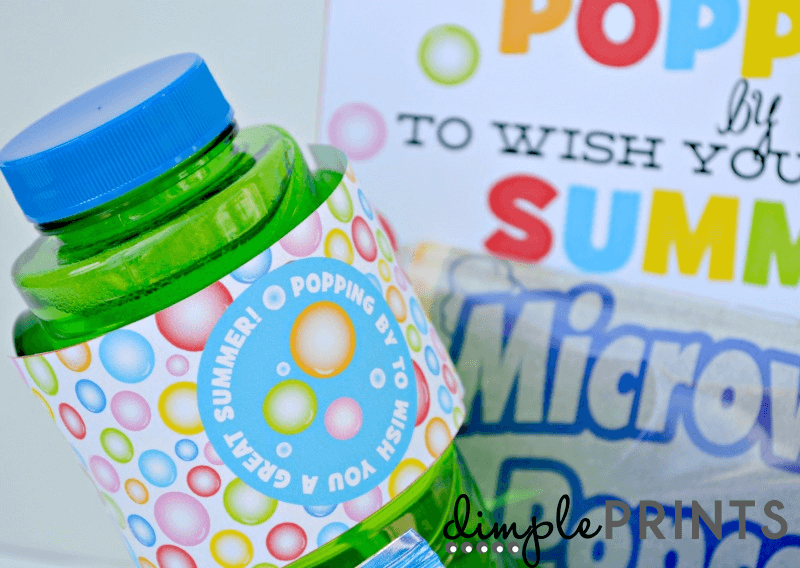 For this project we simply printed off the prints and used some goodies from Target including the dollar spot green gift box, Izze soda pop, popcorn, bubbles, a ring pop, and bubble gum…all for around $7! Another option is to put it in a bag and leave it on your neighbors door handle as a nice surprise summer gift!
Other POP ideas could include pop rocks too! We had a harder time finding those though.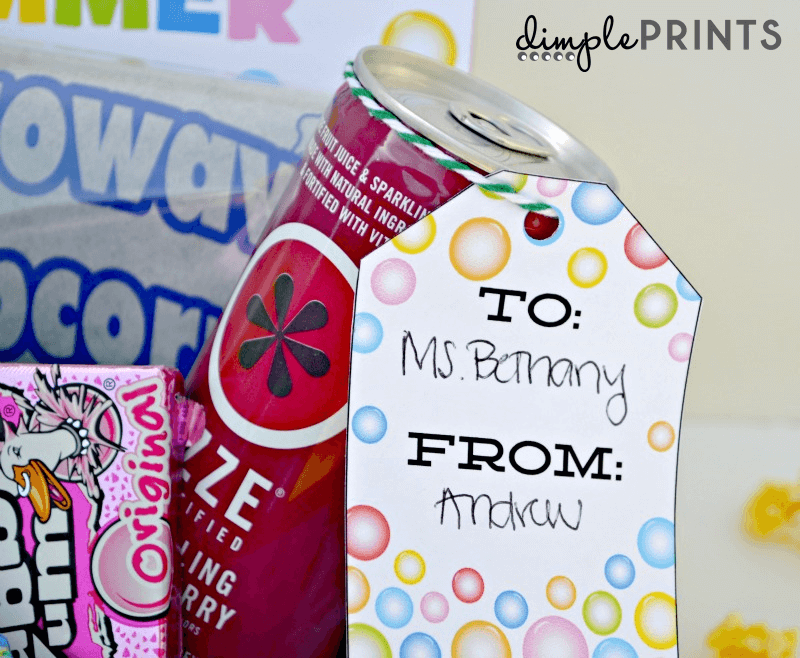 You can get all of your free prints in the links below, we tried to provide some sizing options for you too depending on what you were using:
Half Page Pop Into Summer Sign
Small Quarter Page Pop Into Summer Sign
Regular Sized Bubble Bottle Wrap
Mini Sized Bubbles Bottle Wrap
We hope you all enjoy the free prints and "Pop By" your friends and family to welcome them to summer too! Enjoy!!!

Carli is the owner, designer and creative mind behind DimplePrints. She is married to her high school sweetheart and has 3 wonderful kids. In the beginning she simply started by wanting to share a piece of her life with loved ones by sending cards and invitations for special occasions. With the support of family, friends and great customers, it has grown into Dimpleprints. DimplePrints is a party printables shop that specializes in kids parties, baby showers, wedding showers, and holiday themed parties. Her shop sells unique invitations and party decor that can be personalized for your party or event. You can visit her blog for tons of party inspiration, free prints, and fun craft ideas!
You can find DimplePrints on Facebook, Pinterest, and Instagram!
THANKS Carli & Abbey for sharing this fun project during our Hello Summer Event! Click HERE to see more ideas from the event.