Welcome to Summer, everyone! This is Erin from Strawberry Mommycakes and today I'm sharing a hilarious SUPERDAD Father's Day Printable. I created something like this for Mother's Day and it was a HUGE hit, so I think you'll love it!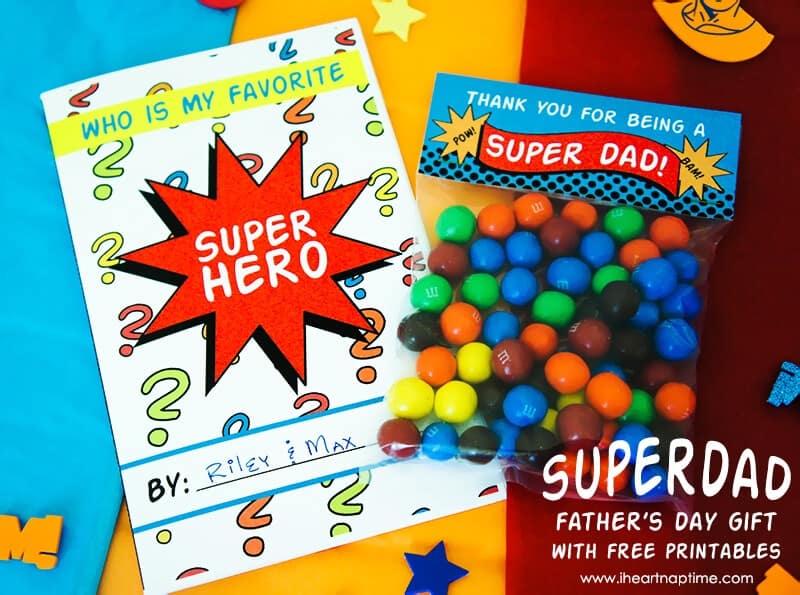 My husband LOVES superheros and he secretly wants to be one. To me and my kids, he really is a hero. He does the dishes, he made our yard beautiful and for Mother's Day he framed my windows…like I said, he's a superhero. I'm lucky that I have a husband that shares my sense of humor. I can't wait to give this to him, because I know how funny he'll think this gift is. The kids and I were giggling the whole time we were making this Superhero Booklet!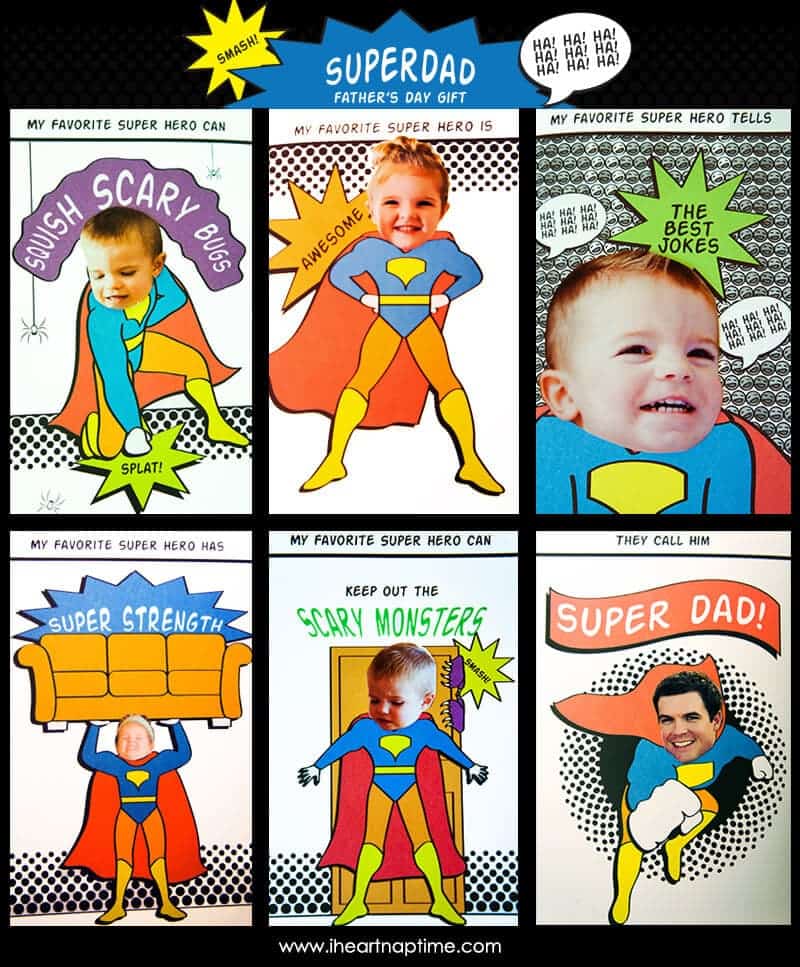 To create this SUPERDAD book, you'll need:
My FREE SuperDad Father's Day Printable , for personal use only
1 page of white card stock (I used 100 lb)
2 pages of white paper (I used 60 lb)
Sewing Machine to sew the pages together
Scoring Board (I like Martha Stewart's)
Scissors or swivel knife
Photos of your kids and one of your husband (make sure the faces are visible)
Photo Stickers or glue gun
Instructions:
Print out the cover on heavy card stock.

Print out pages 2 and 3 on white paper.
Keep the pages in the same order, flip them upside down and feed them back into the printer.
Print pages 4 and 5.
Score the pages down the middle along the black line and fold them.
Place the pages in order and sew down the middle.
Cut out the pictures with small scissors or with a swivel knife (the swivel knife works beautifully for this type of thing…just make sure you have a mat under the photos).
Paste the faces to each image that says "Place image here" with photo stickers or a glue gun.
The pictures I used were ones I had lying around. I was amazed at how perfect my pictures matched with the images…my kids obviously have a sense of humor like their parents :) I've also included gift tags that fit 5″ wide gift bags. M&M's look awesome with these printables. Have fun with this project…I did!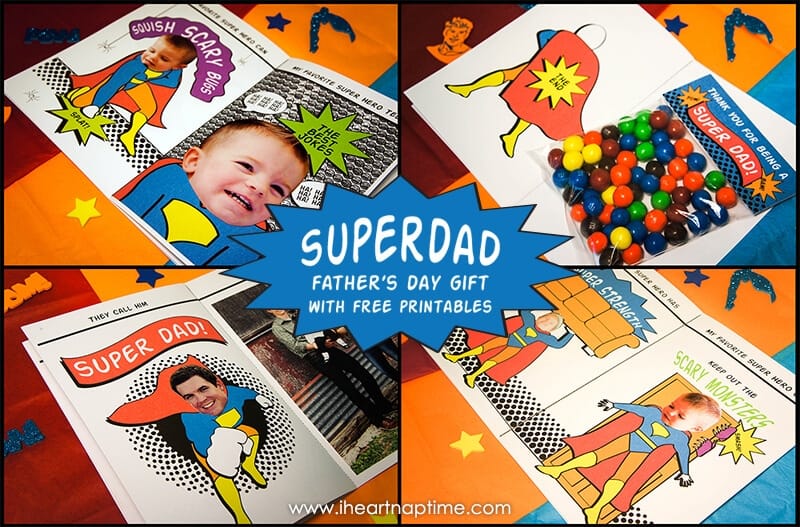 Check out what's happening on Strawberry Mommycakes: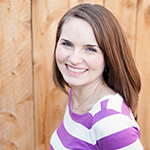 Erin is the owner and designer behind Strawberry Mommycakes. She designs fun and adorable printables for parties and crafts that can fit any budget. She has two adorable kids and the most supportive husband in the world! If she's not designing or watching her kids, she's probably cleaning, cooking, reading, playing on Pinterest, or going for a drive and drinking a Pepsi…because Pepsi is awesome. You can also find Strawberry Mommycakes on Facebook, Pinterest or Twitter.
THANKS Erin for sharing this fun project during our Hello Summer Event! Click HERE to see more ideas from the event.