Sweet Neighbor Christmas Gift Idea… bundle up a sweet surprise for your neighbors with a few supplies and these adorable, free printables!
Hello friends! It's Diana from The Girl Creative and I'm excited to share this simple Neighbor Christmas Gift Idea with you. If you're anything like me you love to give gifts, especially around the holidays, but it can get pretty costly.
A helpful way to stick to your Christmas budget is to give handmade gifts. In my case I'm giving hand-baked gifts!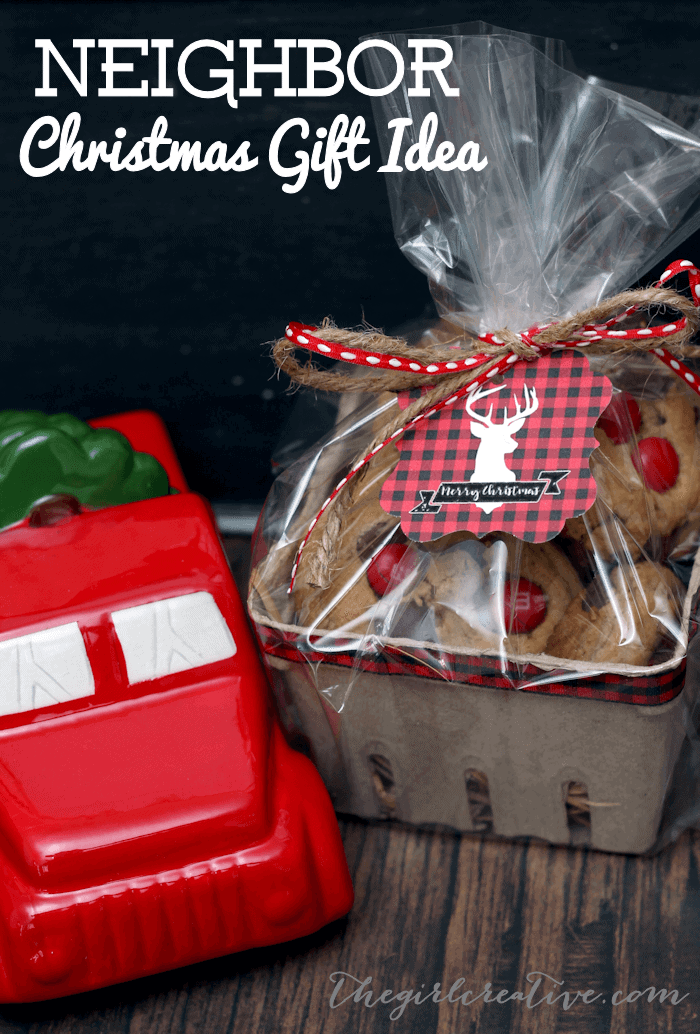 I am so blessed to live in a neighborhood with wonderful neighbors. My neighbors are the type that will put your garbage out for you if you forget. They come to the rescue when you get stuck with your car. And they bail you out of plumbing issues that are over your head. They come stay with your kids when a crisis ensues. And they never forget a birthday or special occasion.
Because I'm so blessed by them, I want to make sure that I give them a little something during the holidays. I love to bake and my chocolate chip cookies are my specialty, so putting together a cookie neighbor Christmas gift was a no-brainer.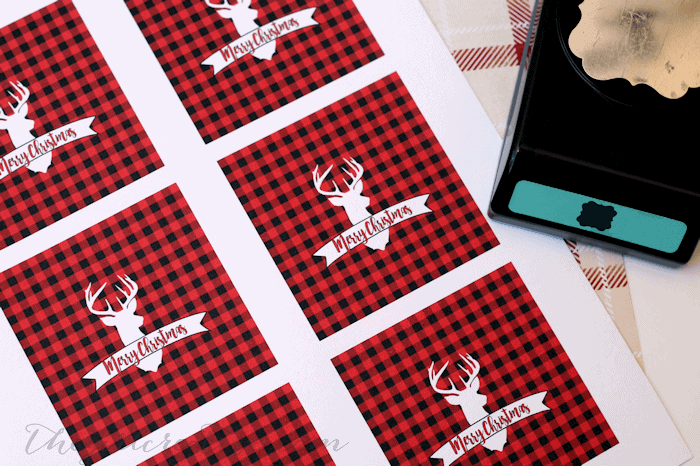 I always like to do a little something fun with the gift wrap for gift-giving and the first thing I do is make printable gift tags.
Buffalo check print is my current favorite holiday design element – and it just so happens that is popular right now – so I created these adorable "Merry Christmas" reindeer tags for my Sweet Neighbor Christmas Gift.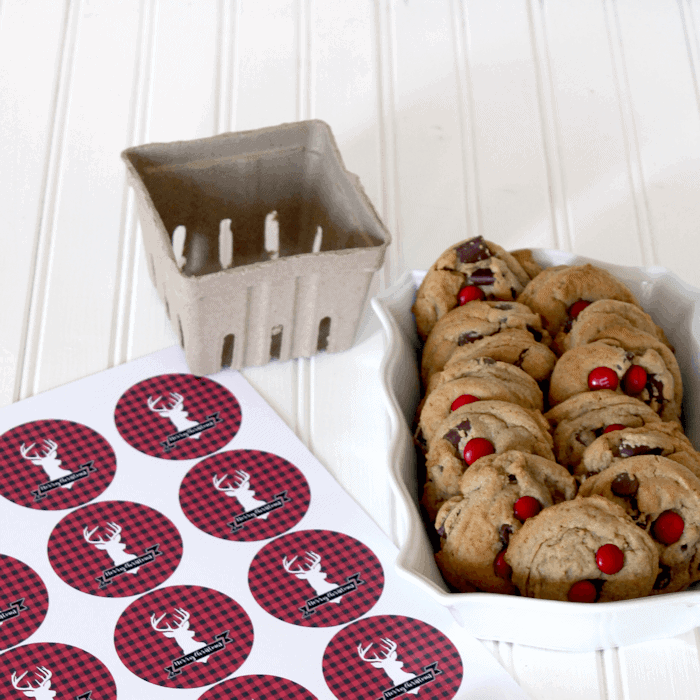 I found cardboard berry cartons in the dollar spot at Target ($1 for 4) and added some matching red and black check ribbon to it using my hot glue gun. I finished it off by tying the tags on with ribbon and twine. I absolutely love how cute it looks!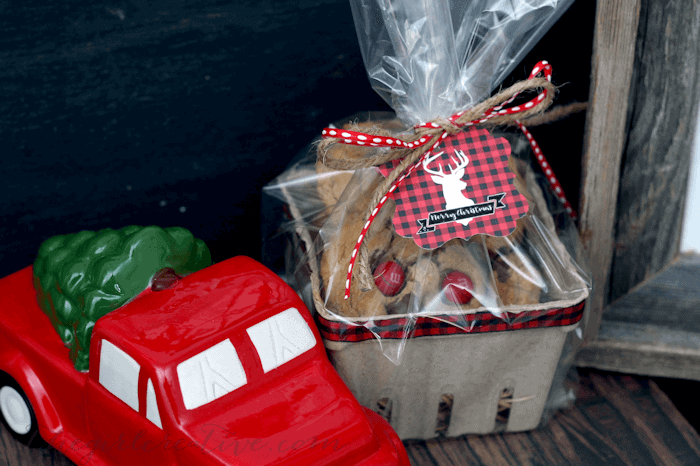 Just a little side note – I found that cute vintage red truck in Target's dollar spot too!
This is such a fun gift idea that it doesn't have to be limited to neighbors…..or cookies. You can put anything you want in those adorable cardboard cartons and you can give the gift to a teacher, mailman, bus driver, whoever!
Sweet Neighbor Christmas Gift Idea – Free Printables!
To use the tags you'll want to print them out onto white card stock and cut them out using a 2.5 inch circle punch or a flourish punch (pictured in photos above). If you don't have a paper punch, you can just cut them out by hand. The tags will look just as cute either way!
Download "Merry Christmas" Tags HERE
If you are a sucker for Christmas printables, you'll love this collection of 9 Christmas Signs! Print and frame and you have yourself another simple Neighbor Christmas Gift!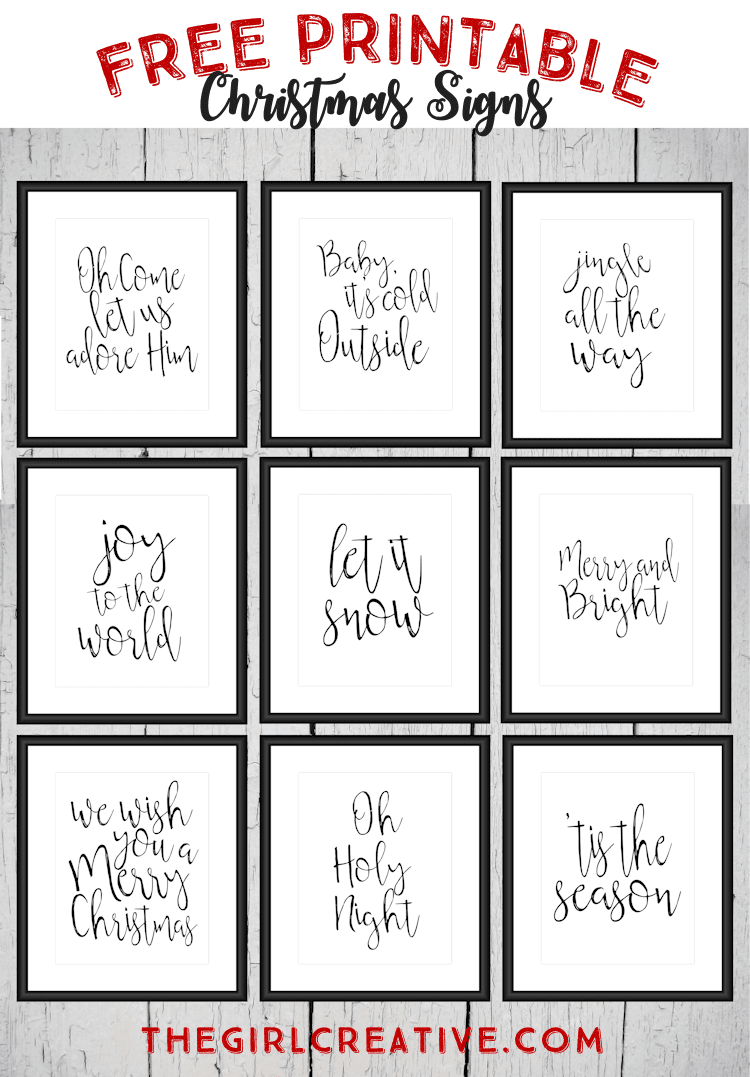 Thanks, Diana!
If you love this cute and easy holiday gift idea, you'll like these too!