Jump to Recipe⌄
Dressed Up Sloppy Joe's
Dressed Up Sloppy Joe's – a nostalgic and easy family dinner that will put a smile on everyone's face
There's something about family time and Sloppy Joe's! These were really good and an easy weeknight meal to feed the family.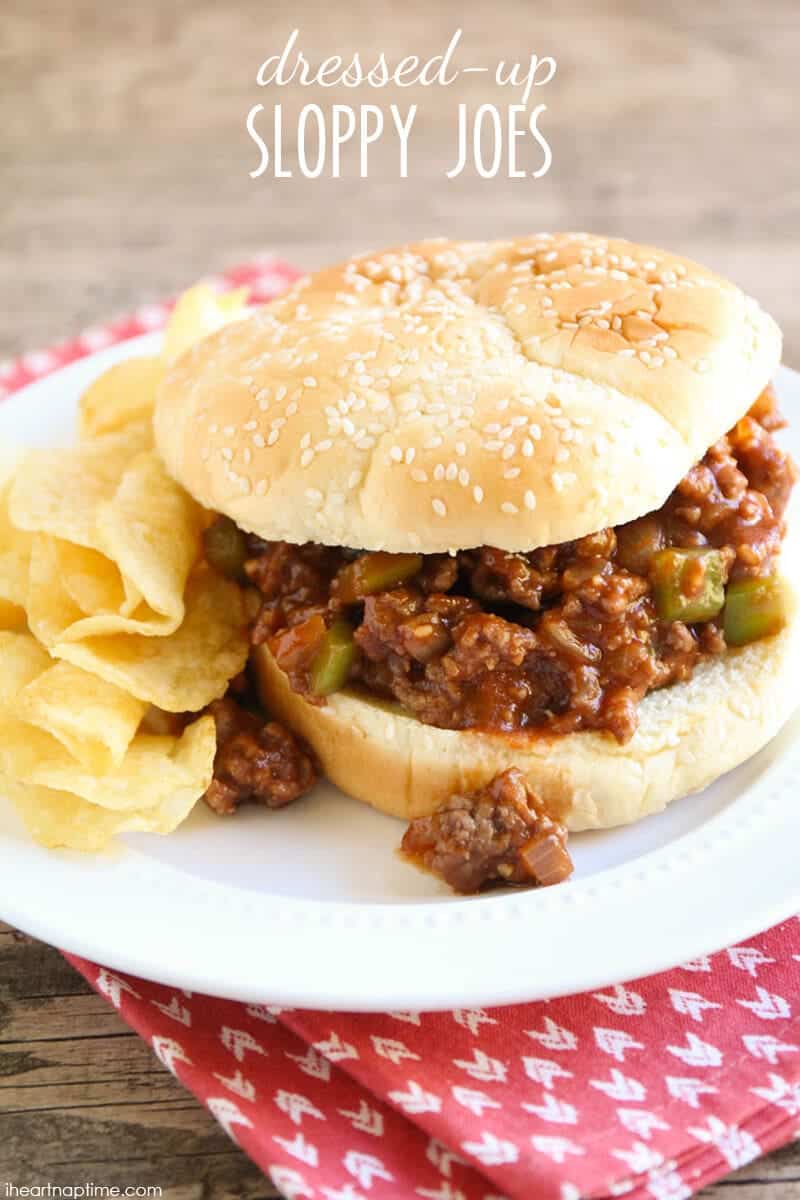 Making these from scratch was just as easy as popping open a can, but they have more nutrition from using fresh ingredients (and the more fresh veggies I can sneak into dinnertime, the better!).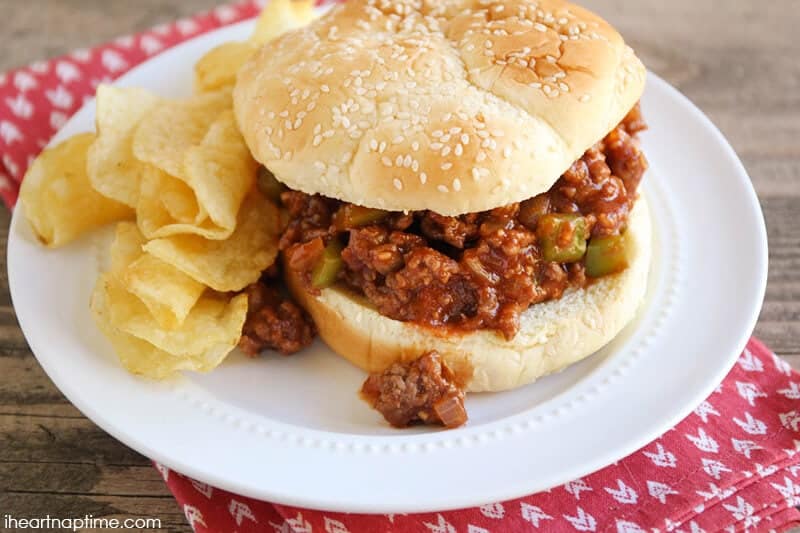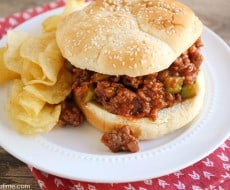 Dressed Up Sloppy Joe's
Ingredients:
1 lb lean ground beef
1 tsp seasoning salt
1 medium onion, minced
1 red or green pepper, minced
1-2 cloves garlic, minced
3/4 cup ketchup
2 tsp mustard
3 TB brown sugar
3/4 tsp Worcestershire sauce
3 TB tomato paste
1/4 to 1/2 cup water, to reach desired consistency
6 hamburger buns
Directions:
Brown ground beef with onion, green pepper, and garlic in a frying pan over medium heat. Add in mustard, ketchup, brown sugar and Worcestershire sauce. Combine tomato paste and water and add to hamburger mixture. Add more water if desired. Season with salt and black pepper to taste. Cover and simmer on low for 30 minutes, stirring occasionally.
Serve on fresh hamburger buns.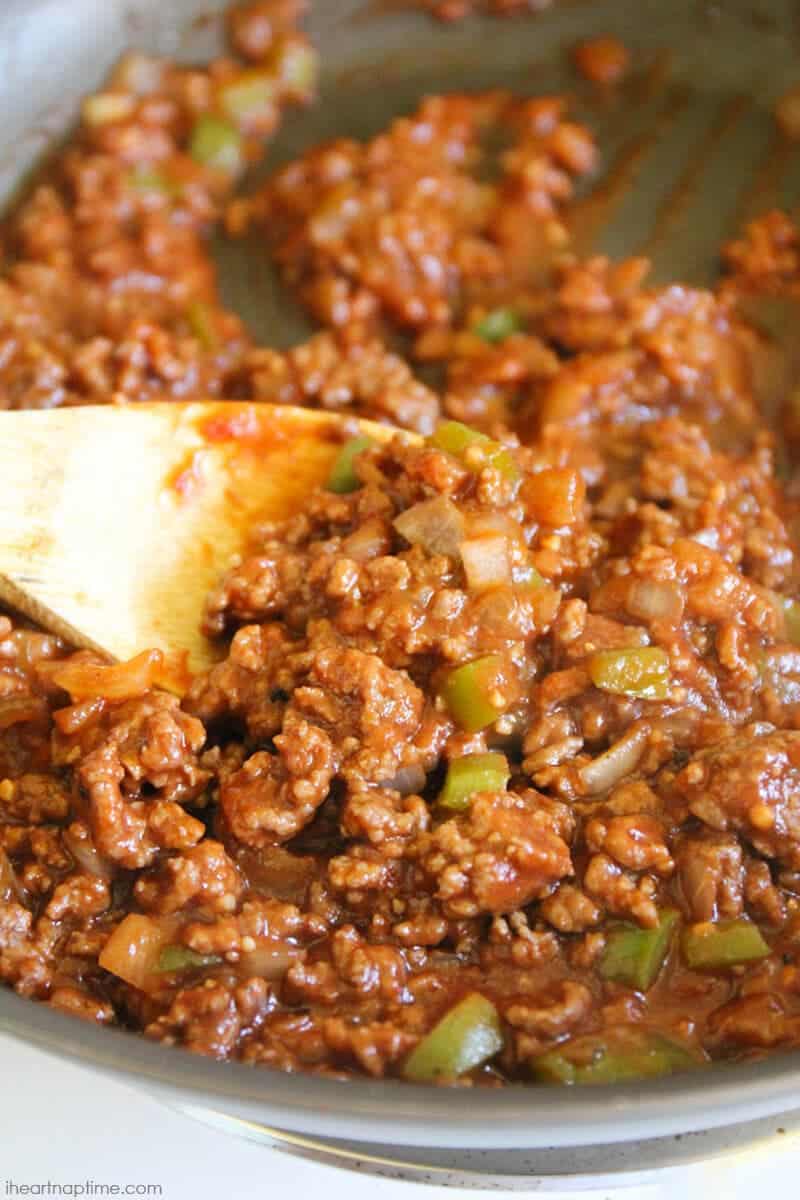 Enjoy this easy and delicious family-friendly dinner? You'll like these, too!
 Post originally published July 20, 2010; republished with new images January, 6, 2016.  Below is an original photo from the original publish date.