Jump to Recipe⌄
Green Chile Burros
Green Chile Burros – delicious, easy, and perfect for a weeknight dinner for busy families!
These  Green Chile Burros are so easy to together in slow cooker and then assemble right before dinner! I use the uncooked tortillas for my burros. They taste so much better! I like to melt cheese on mine too! :)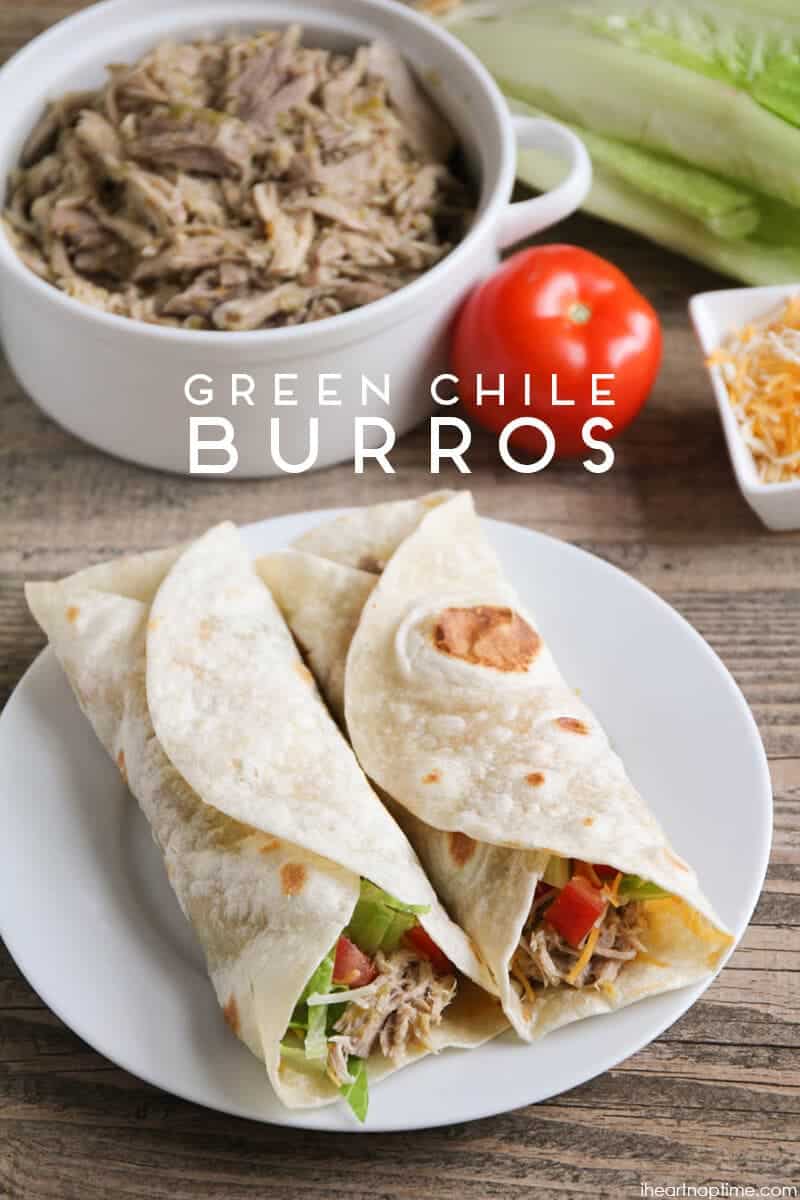 Put the meat on the tortilla and top with lettuce, tomato's, cheese, pico, sour cream, salsa….whatever you like… or have on hand! ;)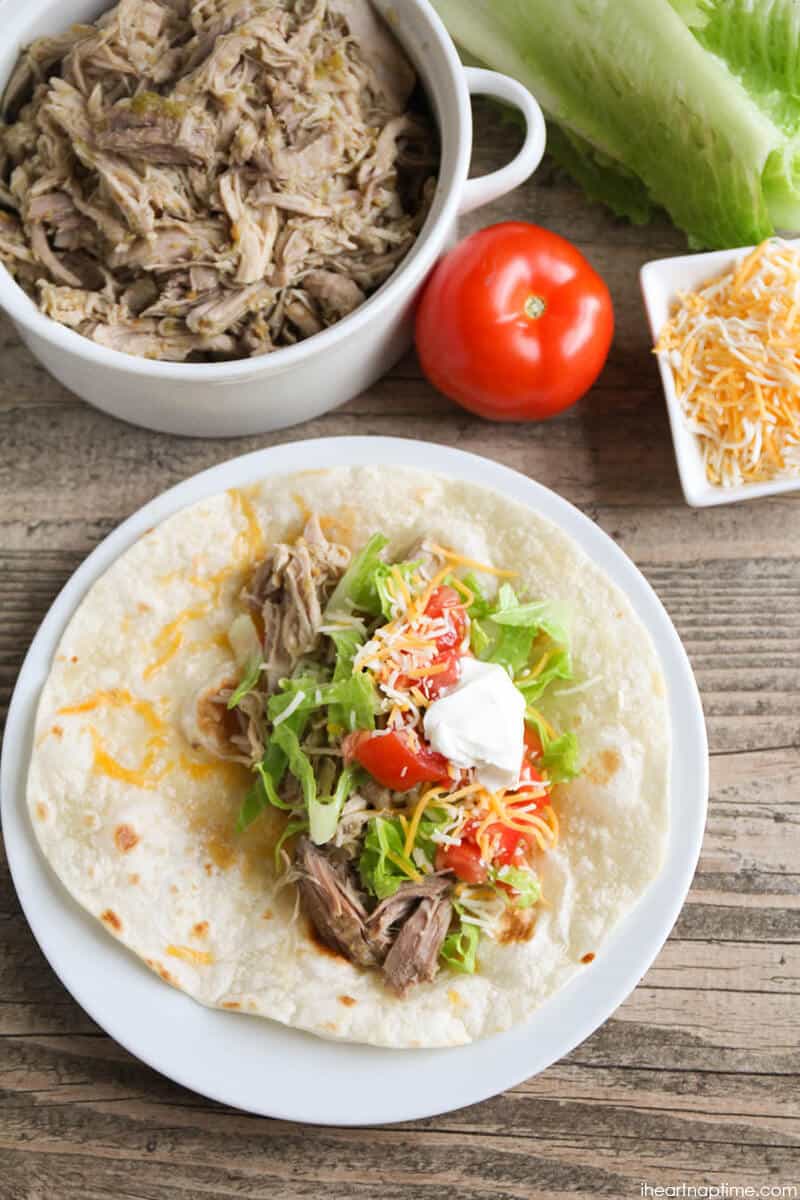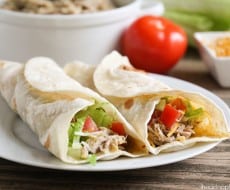 Green Chile Burros!
Ingredients:
3-4 lb. roast ( beef or pork)
3/4 cup onion, chopped
1 (4-ounce) can green chopped chiles
1 cup green chile salsa
2 cloves garlic, minced
1 teaspoon kosher salt
1 teaspoon ground cumin
Directions:
Place roast in the slow cooker and pour all the ingredients on top. Cook on low about 8 hours. Shred and mix well before serving.
Serve over tortillas with your favorite toppings.
All images and text ©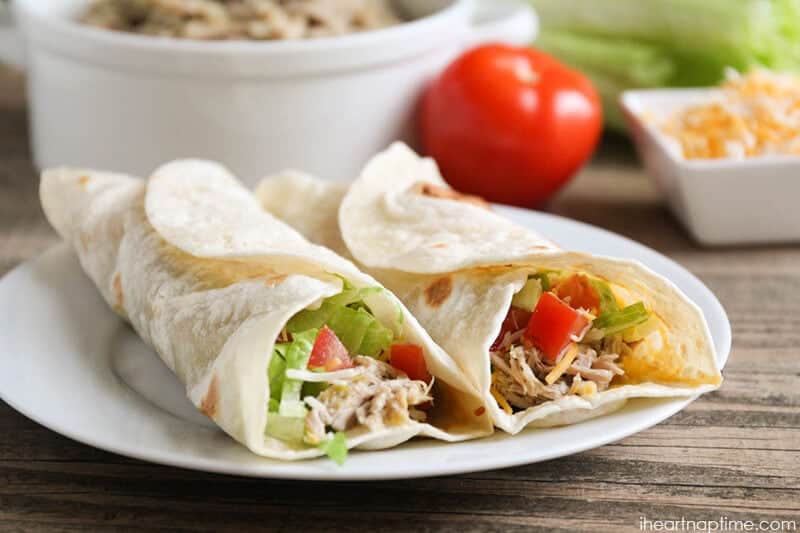 Enjoy this delicious, easy dinner idea? You'll love these, too!
Post originally published August 3, 2010; republished with new images December 6, 2015. Below is an original photo from the original publish date.