Thanks gift idea
I had pre-scheduled this post (along with a few others this week) but I had to come in and add a quick comment. Thank you SO much to all of you for your sweet comments and e-mails from Monday's post. It really means a lot to me! It's also reassuring to know that I am not alone. We CAN do this! Thank you again for sharing your kindness with me. It means more than you know. {hugs}
***
Around this time of year there is so much to be grateful for. I think one of the best ways to express your gratitude to someone is through a handwritten note. One of my favorite things to receive in the mail is a card from someone I love. Who doesn't love that? Whenever someone pops into my head I try to do the same. So why not take the simple task today and write a hand written note to someone you love. I'm sure it would make there day!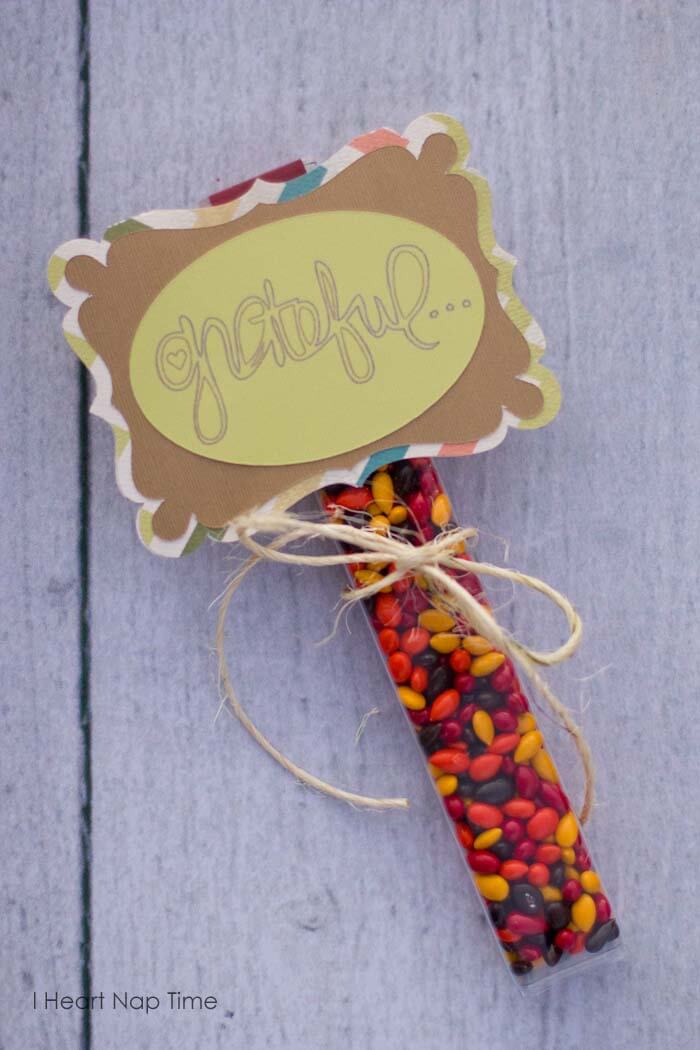 I found these cute fall treats at Target and thought they would be the perfect little gift with a note on top.  I actually love making hand made cards. It's a great way to use up my scrap papers and that cute paper I just HAD to have from the scrapbook store. ;)
Recently Silhouette sent me some of their new adhesive backed card stock and sketch pens to try out. I had such a fun time making cards with them. This was my first time trying out the sketch pens and I am in LOVE. It looks like you have (shhh) perfect hand writing. I also love that it cuts out any shape I want right after. The adhesive card stock is also dreamy. For the card above I used these designs: card kit ornate flower and grateful . I love that you can purchase each design individually for only .99 cents!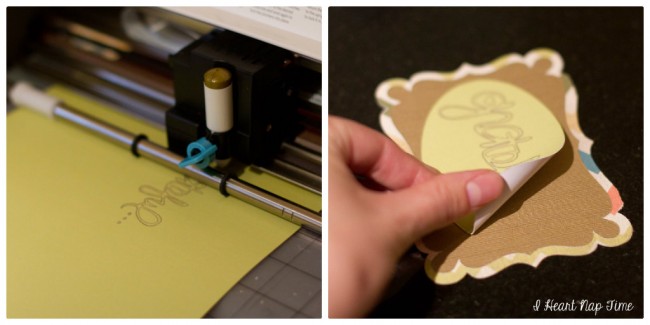 Silhouette has a great tutorial on how to use sketch pens here.
Looking for some projects you can do on the Silhouette? Make sure to check out their Pinterest page for lot of inspiration. BTW you'll definitely want to check back next week… there may just be one up for grabs. ;) Hope you have a happy day! XO