The Inspiration Board Launch Party!!
This contest is now closed. Congrats to the winners and all those who entered! Your boards were amazing! E-mails have been sent to the winners. Please check your inbox and respond within 48 hours, or another winner will be chosen. Congrats!! :)

Overall best (based on votes): Link #111 Photography ideas

Fashion/Lifestyle: Link #79 Savour

Parties/Food: Link #71 Valentine Love

Home/DIY/crafts: Link #28 Grey & Yellow
I am SO excited for
The Inspiration Board
launch party! Are you ready to get this party started or what?! YEA! This whole week will be filled with INSPIRATION. I'll be featuring some of my favorite inspiration boards as well as my favorite inspirational quotes all week long. Not to mention there are some fabulous prizes up for grabs! I truly believe that we all have that creative gene in us and I really hope The Inspiration Board will help spark your creativity! You can read more about The Inspiration Board 
here
. This is phase one of the site (that has been in the works for a very long time) and I love how it all came together. There will be more awesome features added very soon. The site is built with html5 canvas, so it works best with modern browsers that support html5, such as safari and google chrome.
Inspiration boards are a great way to get your creative juices going. They are also great for planning events, organizing your ideas before a project and creating a collection of the things you love.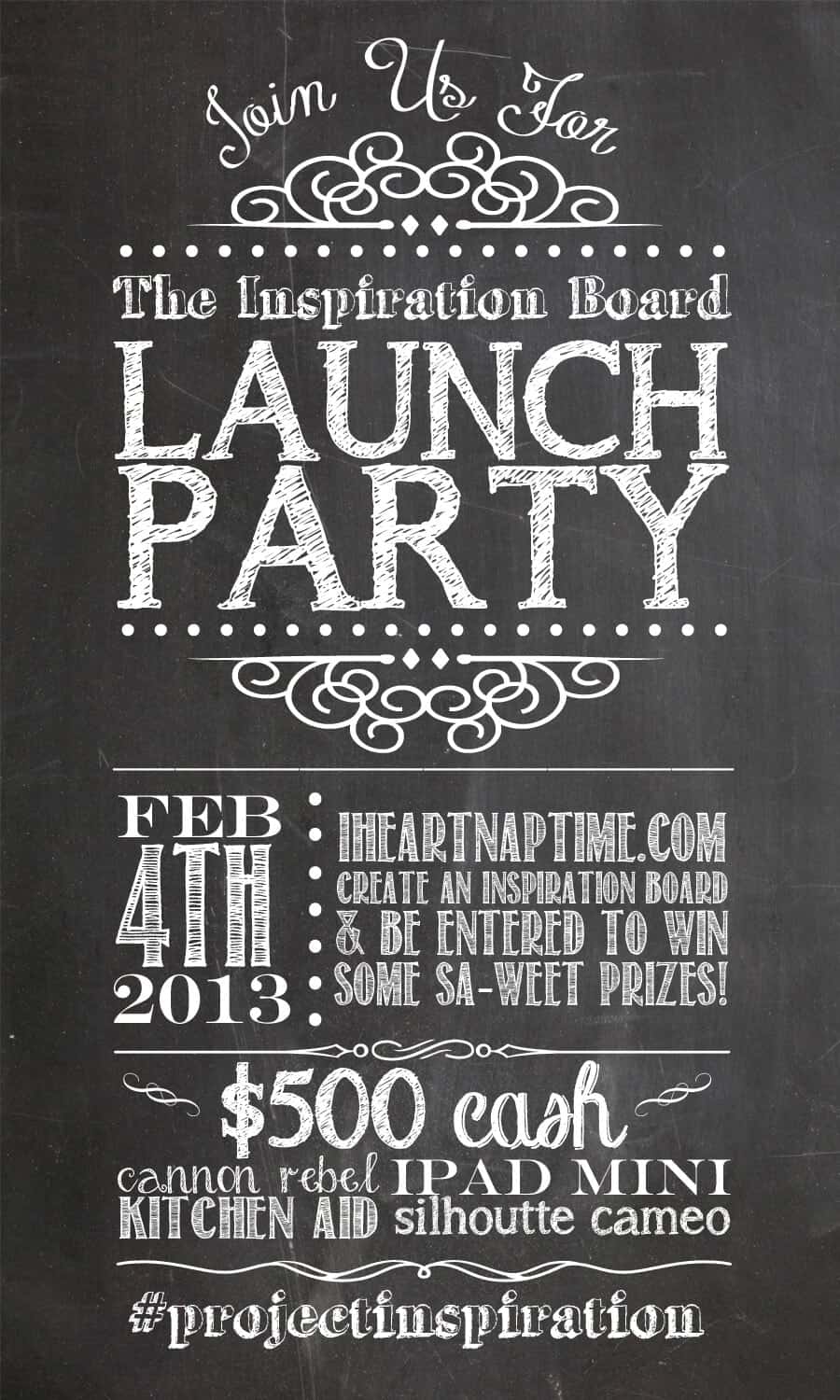 Here's how it works: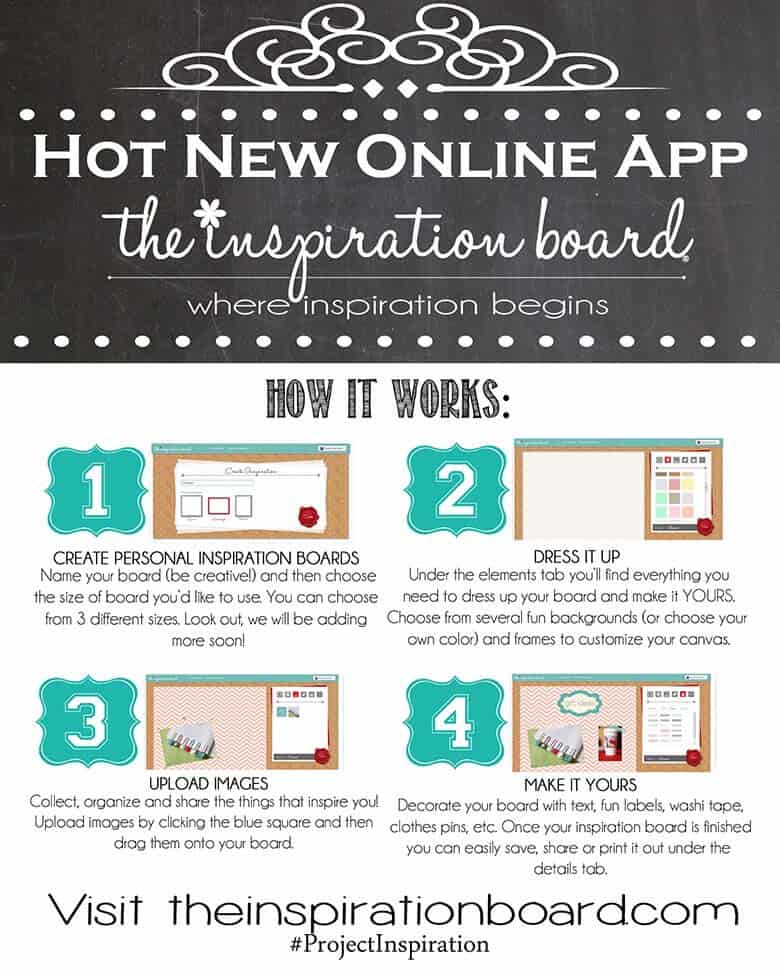 Here's a video tutorial…

Here's my finished inspiration board and a sneak peak of a recipe I'll be sharing soon. ;) If you are sharing other images from around the web, please make sure to add the sources in the description area under the "details" tab.
Are you excited to start creating? Here's how the contest will work >>

MY OTHER RECIPES
Prizes:
Overall best board (based on votes): $500 cash
Overall best for fashion/lifestyle (based on judges): Canon Rebel $500 value
Overall best for Parties/Food (based on judges): Kitchen Aid $300 value
Overall best for Home/DIY/crafts (based on judges): CAMEO $250 value
I'm also giving away an iPad mini during our twitter party tomorrow, so come join us! It will be a lot of fun! Find more details 
here
.
How to enter:
2. Create a board (you can make your board anything you want it to be… whatever inspires YOU). You can create ONE board per category.
3. Link up your board to the link party below.
4. Share your board on your blog, facebook, twitter, pinterest or instagram with #projectinspiration.
Come back and vote for your favorite board (or get your friends to vote for yours) on February 12th.
Link up:
Use the link/URL found under the "details" tab on your board editor to share your board. Let me know in the comment section if you have any questions. I'm SO excited to see your boards!
Get social: Website– Facebook-Twitter- Pinterest
Join in! Leave a comment!
Comments