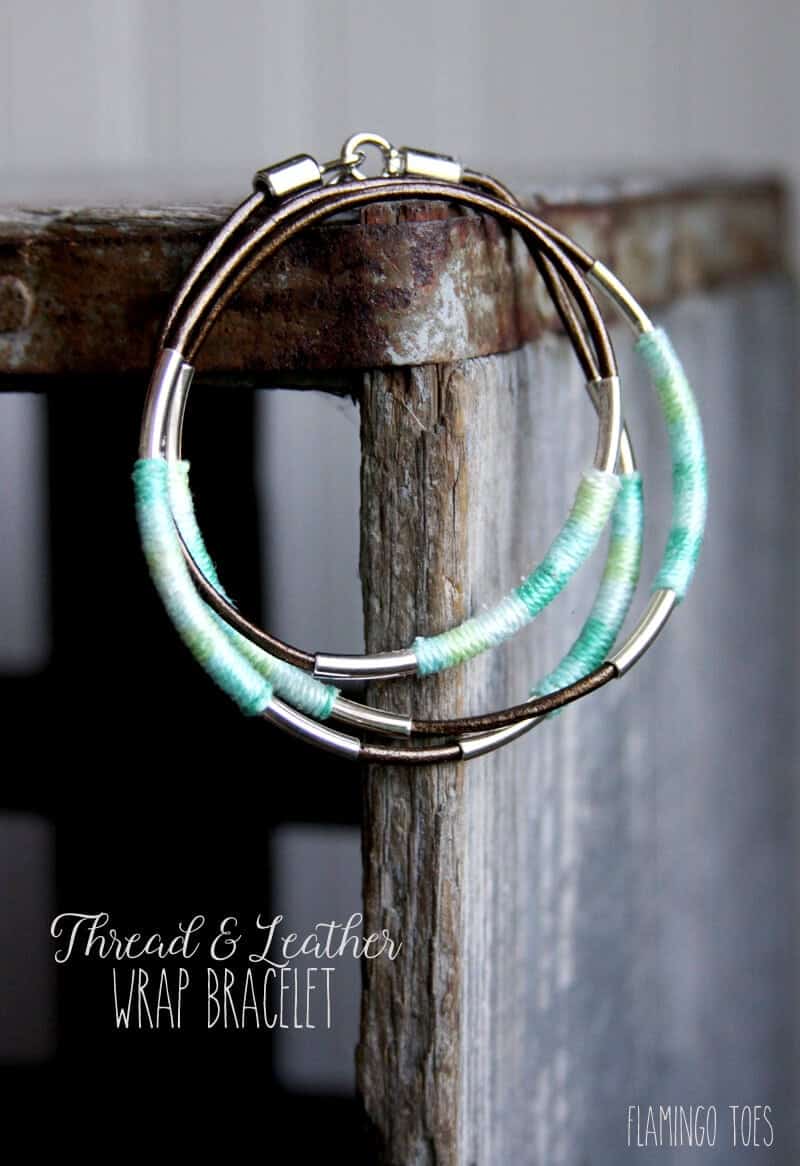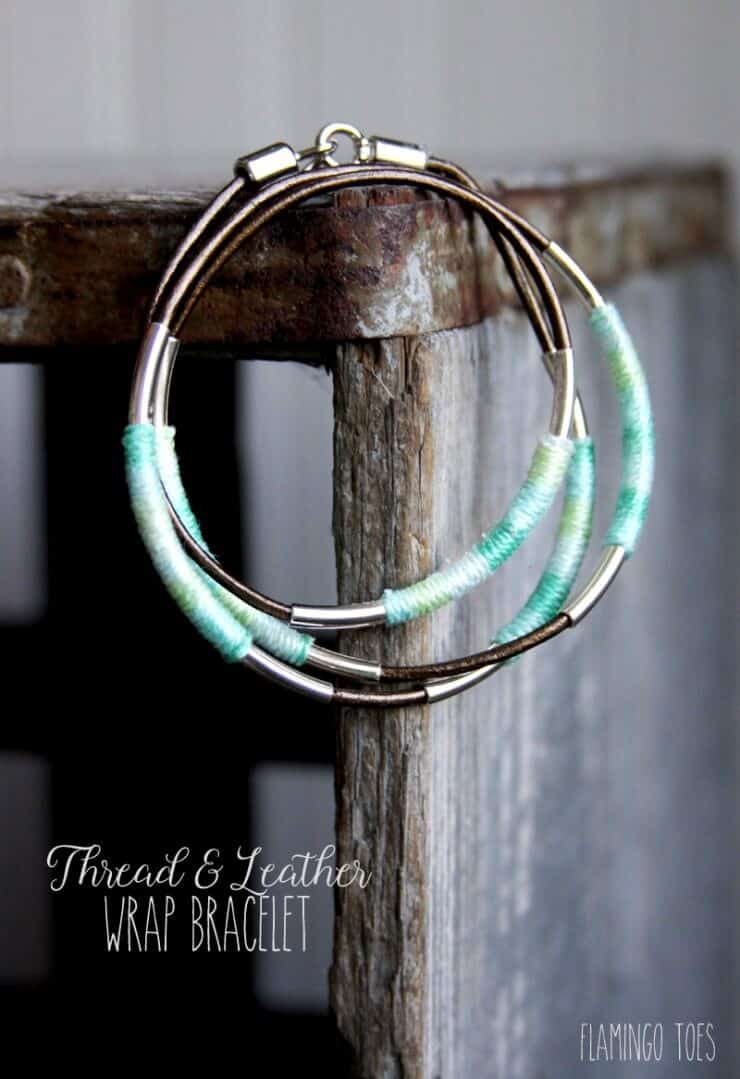 Hello I Heart Naptime readers – I am excited to be here today for Jamielyn's Summer series!
My name is Beverly and I blog at Flamingo Toes. I love sharing vintage style projects, easy jewelry tutorials and sewing and embroidery tutorials. Today I have a quick and easy summer project – this pretty Thread & Leather Wrap Bracelet.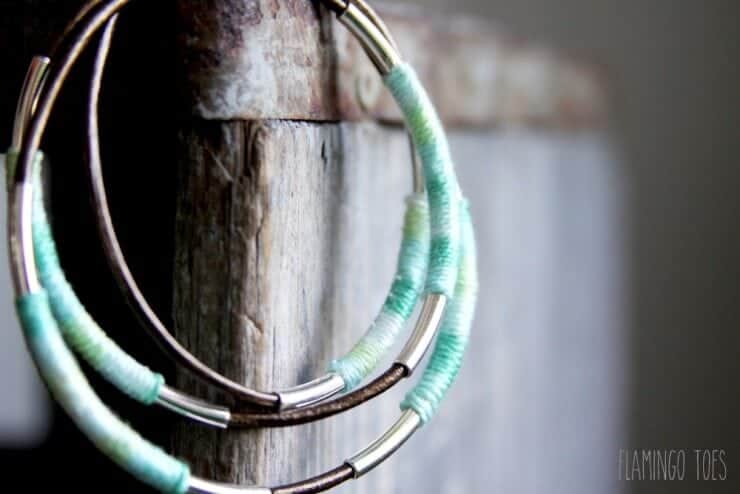 This sweet bracelet is the perfect summer accessory – you can dress it up with any color of embroidery floss and the combination of the thread and leather makes a stylish bracelet you can wear with any outfit.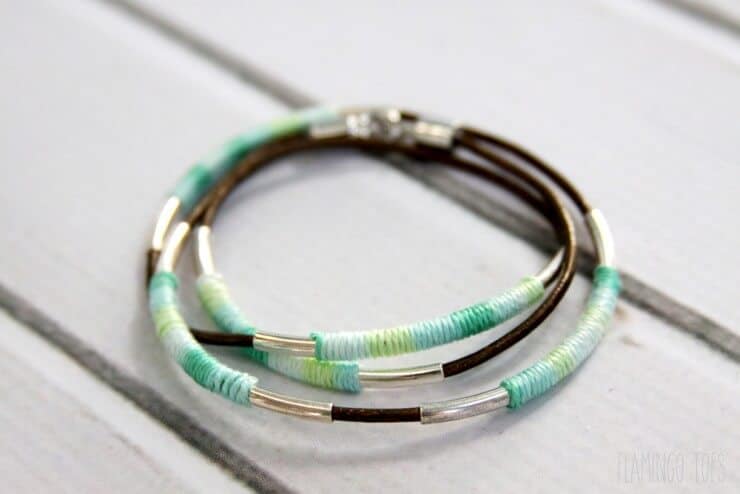 This is only takes about a half hour – ready for the easy tutorial?
Supplies:
22″ of 2mm leather cording
5 curved tubes designed to fit over 2mm cording
variegated pearl embroidery thread – I used DMC 4040
Cording end caps with hook and eye
E-6000 Glue
Begin by tying a small knot in your thread around the metal tube. Run a small bead of glue along the underside of the tube.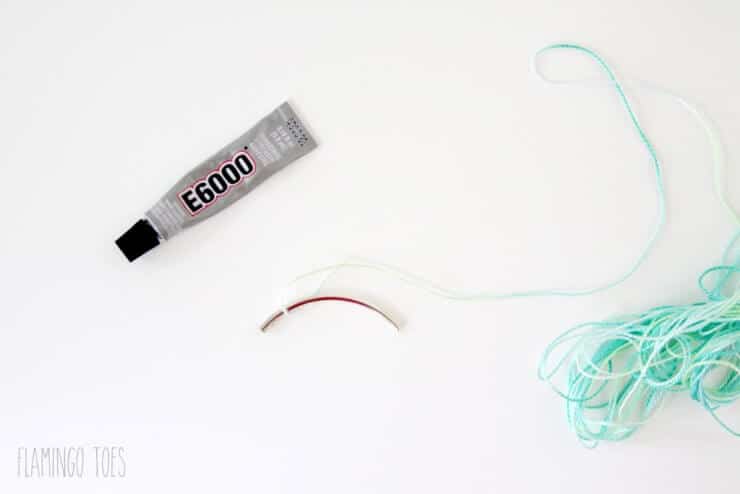 Wrap the metal tube with the floss until you have it covered. Tie a knot at the other end of the floss.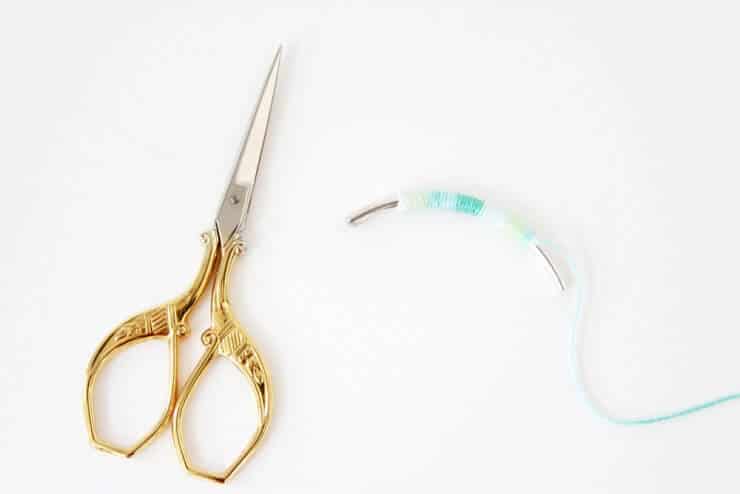 Cover the knot at the end with glue and trim the end of the thread. Repeat for the other four metal tubes.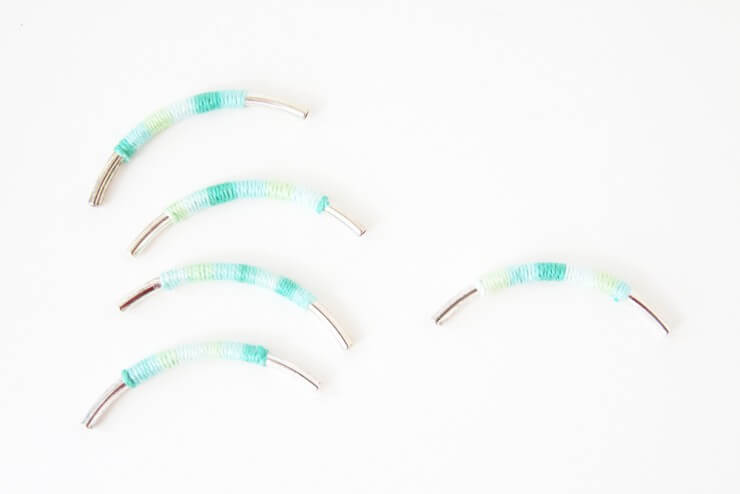 Once your tubes are all wrapped, feed them onto the leather cording. Glue the end caps on each end of the cording.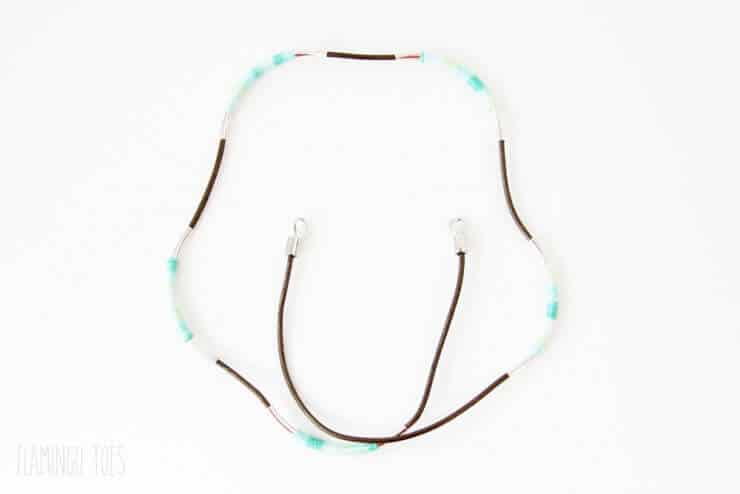 To wear the bracelet wrap it around your wrist three times and hook the ends together. Super simple!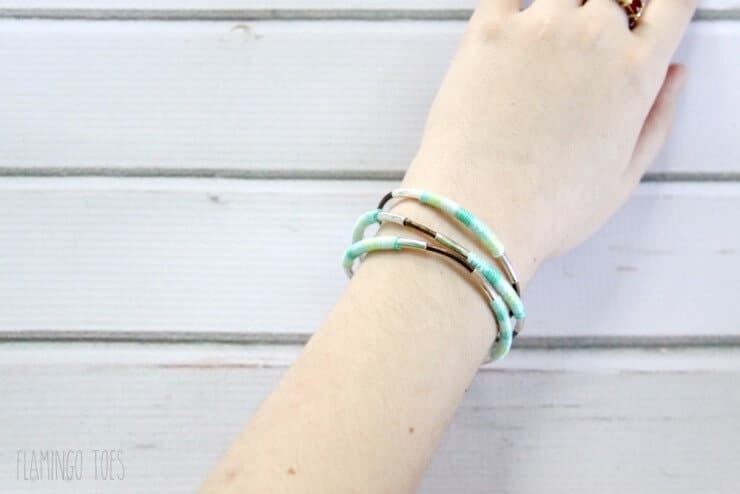 Now you have a super cute new accessory that is perfect for layering!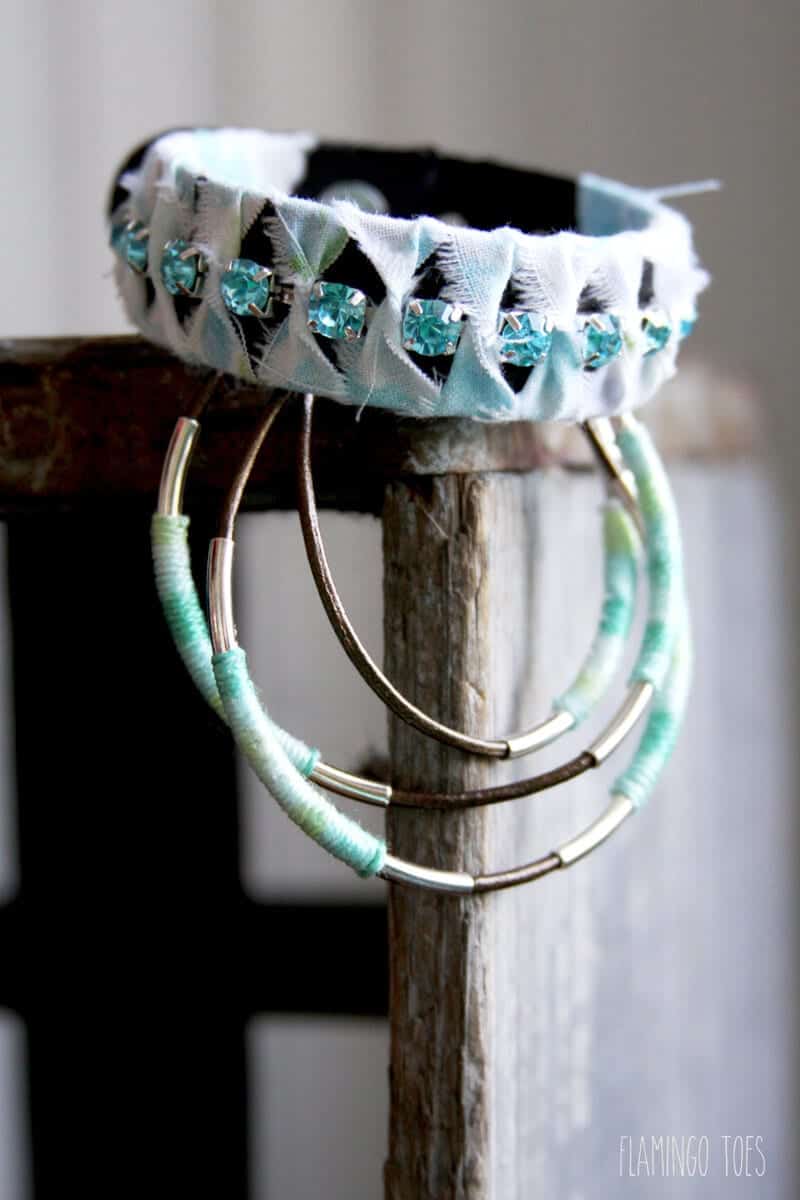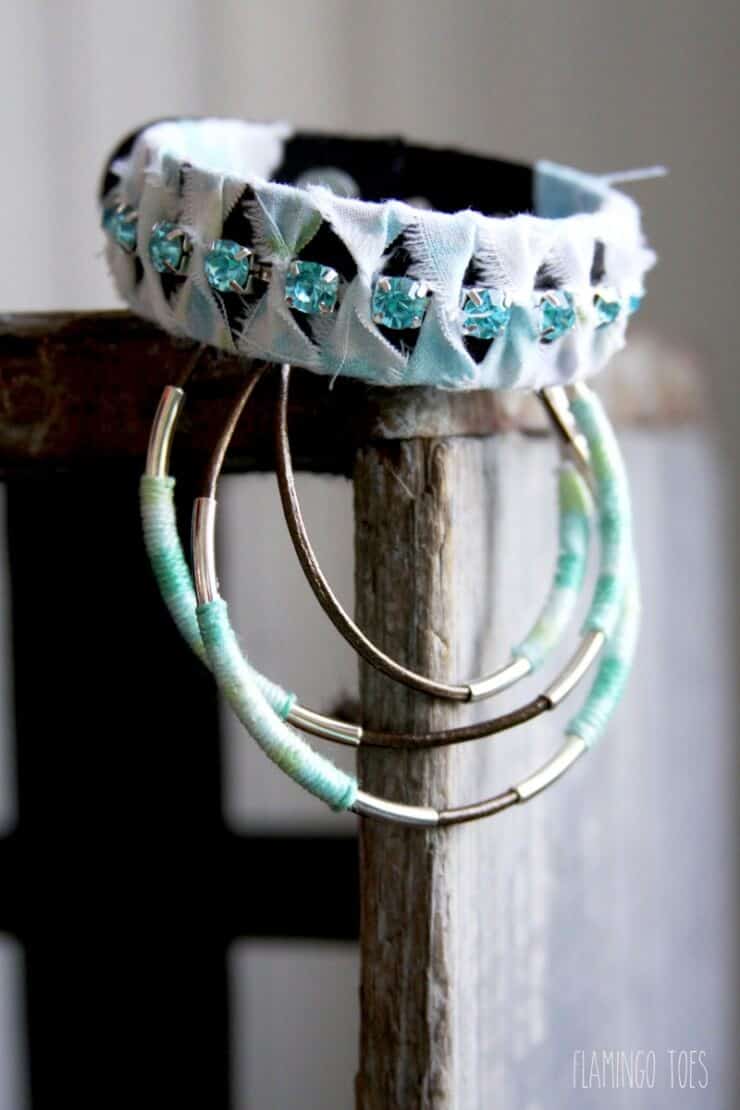 This†pretty Leather Rhinestone Bracelet is so cute paired with the thread and leather wrap bracelet – and I have the tutorial for that bracelet on my blog Flamingo Toes today!
I hope you give it a try!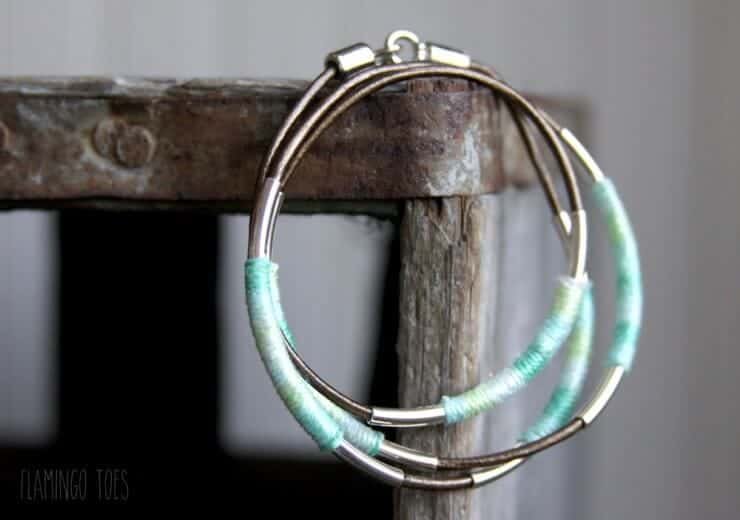 I'd love for you to come check out my other projects at Flamingo Toes.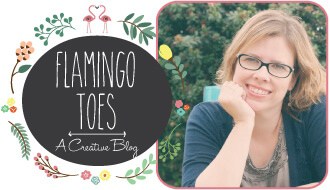 Here's a few of my favorites!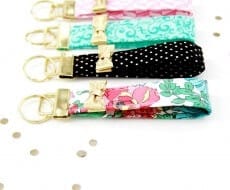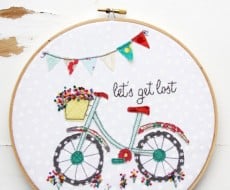 Huge THANKS to Beverly for sharing this adorable tutorial during our Hello Summer Event! Click HERE to see more ideas from the event.
We think you'll enjoy these other crafts too: